🌽Today I made a corn shape pen stand using the plastic bottles🌽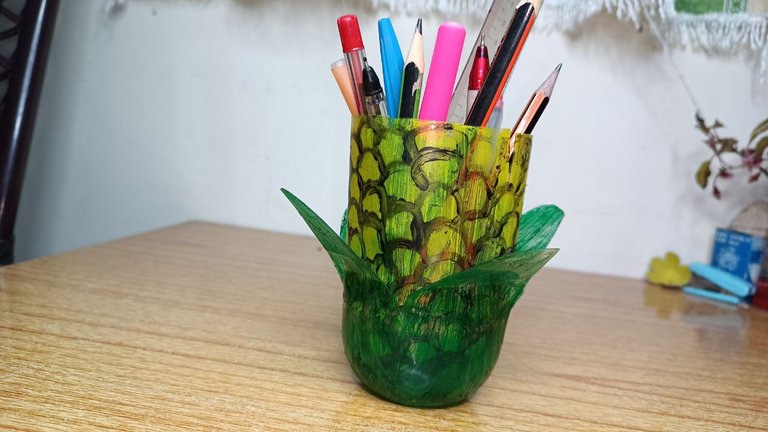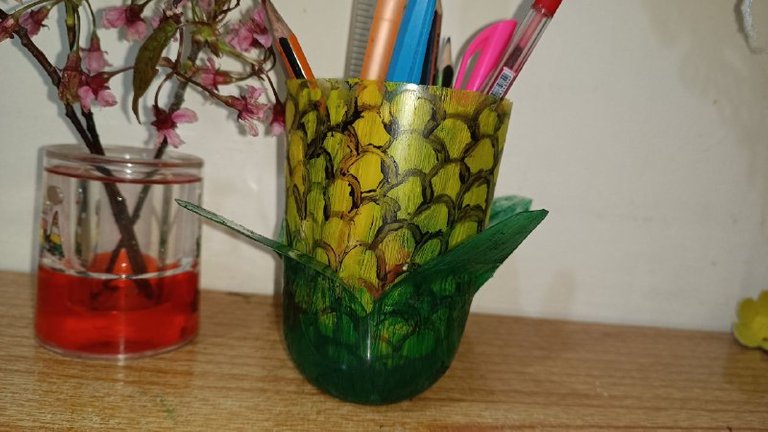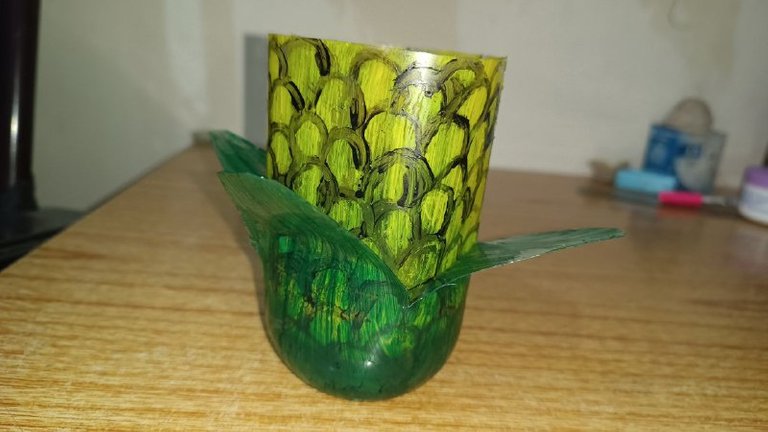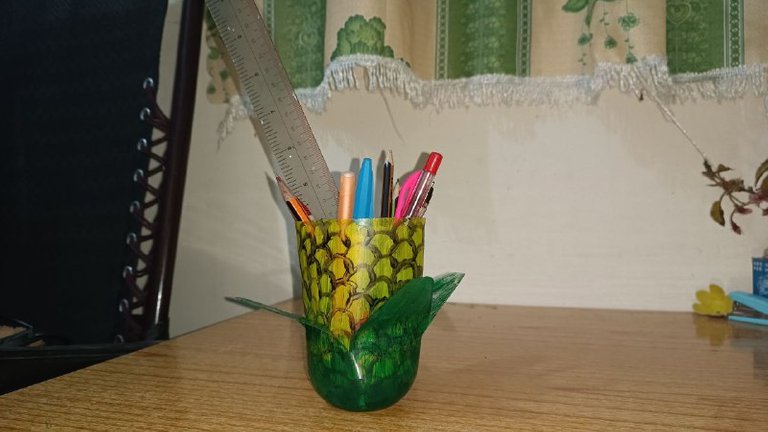 Hello my loving Asean Hive community,
Yesterday I told you how to make Chinese new year lamp using color paper. These days I do papercraft and DIY almost every day. Today I made a DIY instead of papercraft. The DIY I made today is a pen stand. In addition to making papercraft, I love making DIY with recycled materials. To make this pen stand, I used only two plastic bottles instead of colored paper. The shape of the pen stand I made using two plastic bottles is like a corn. On the plastic bottles, I painted and made corn. It's easy to do and it does not take much time. And this corn shape pen stand is cute and useful. Let me first tell you about the materials needed to make this . Let's get started!
Materials-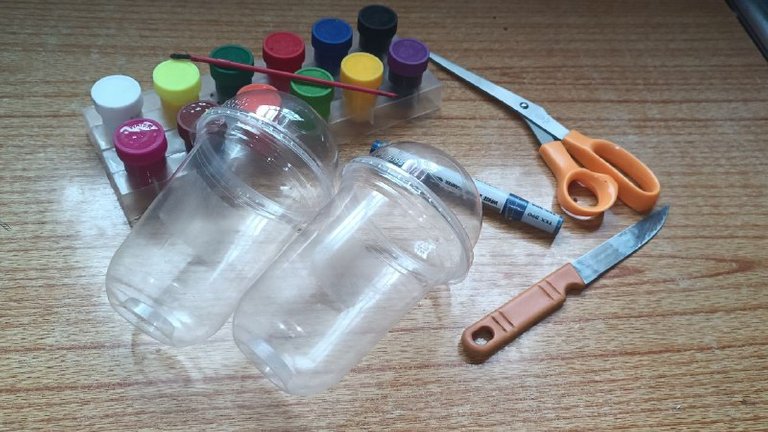 •painting color
•plastic bottle
•marker pen
•Scissors
•glue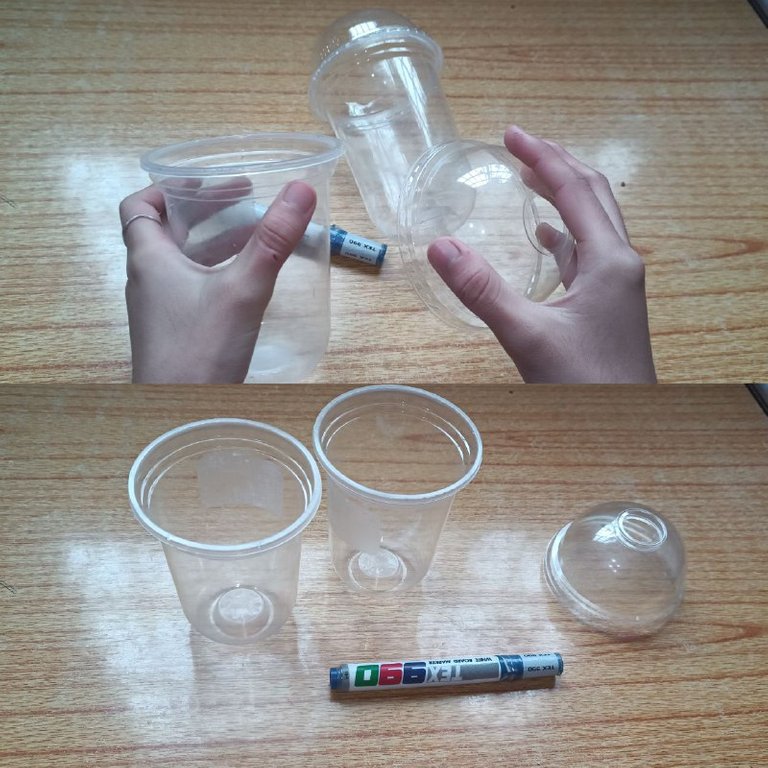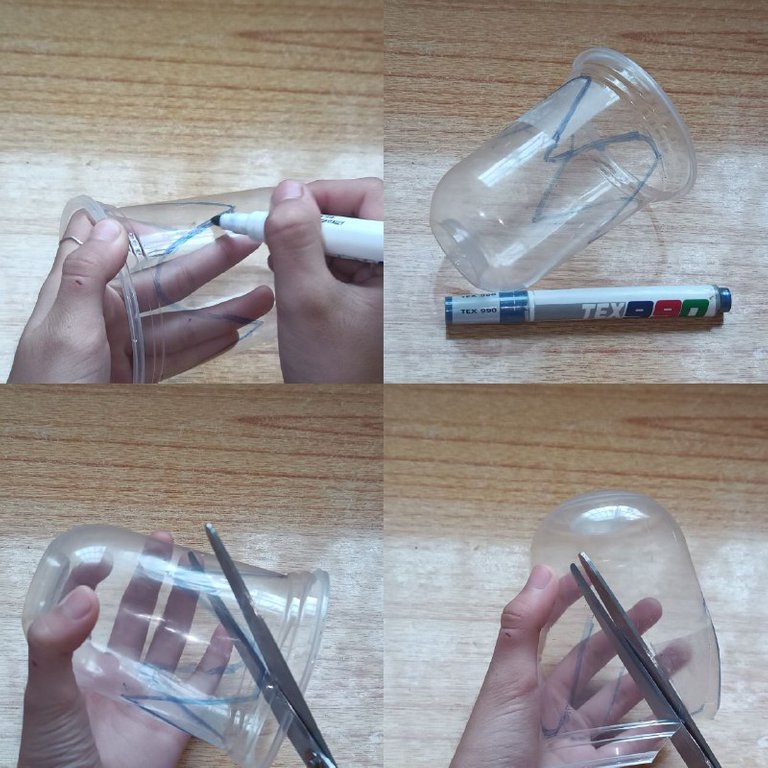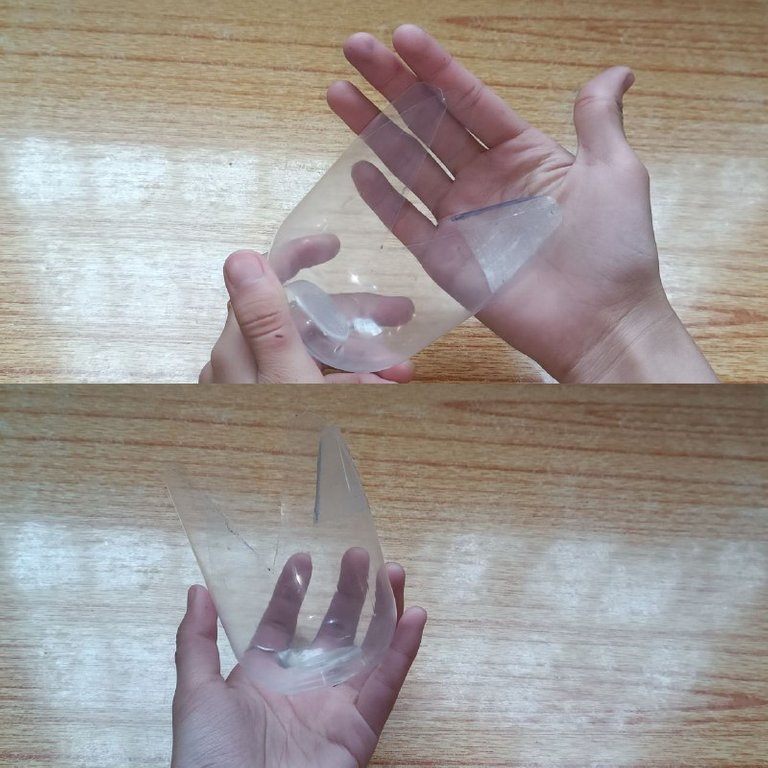 The plastic bottles I used today were the ones I bought juice with my brother about a week ago. I did not use the lids on the plastic bottles, so I removed them first. I drew one of the two plastic bottles with a marker pen as shown in the picture. The picture I drew was of a corn leaf. The picture I drew was of a corn leaf.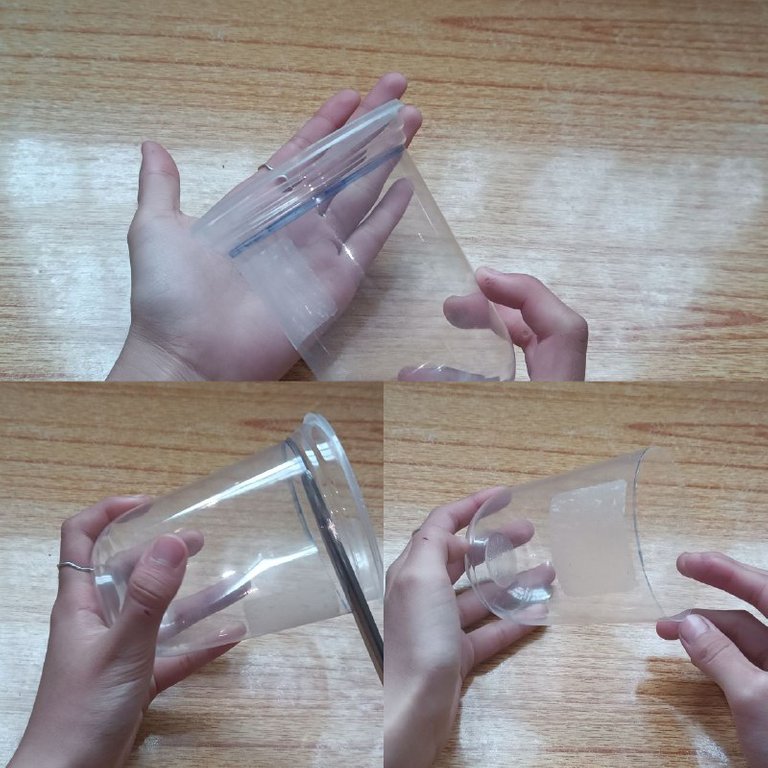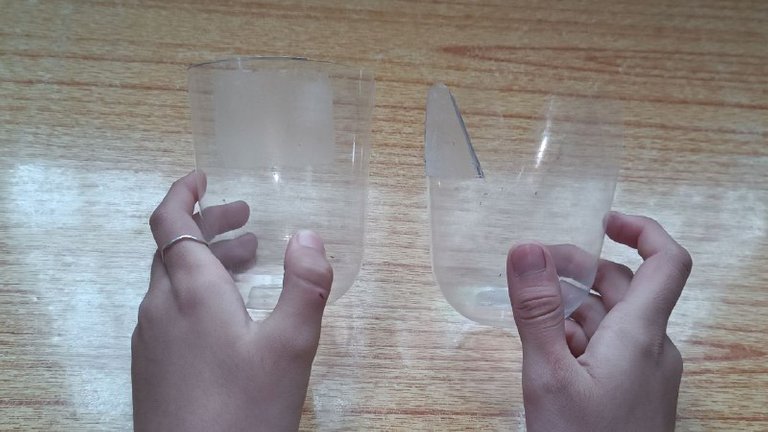 On the other plastic box, I drew a circle and cut it with scissors. Now I have two ready-to-use plastic bottle.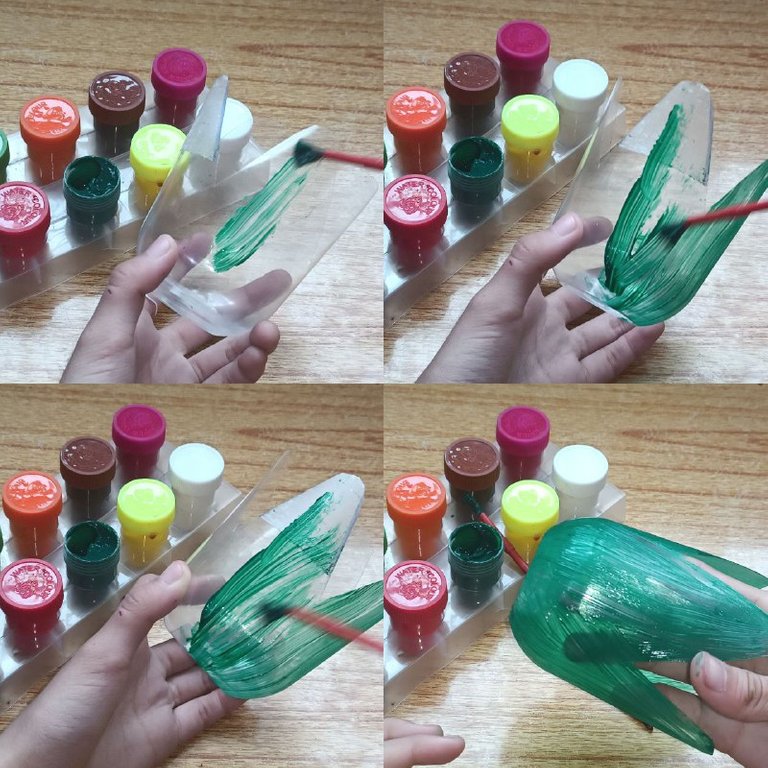 I first painted the outside of the corn leaf plastic bottle green. When painting green, I use the method of drawing from the bottom of the bottle to the top. I think it's easier and more like a leaf. Then I let it dry.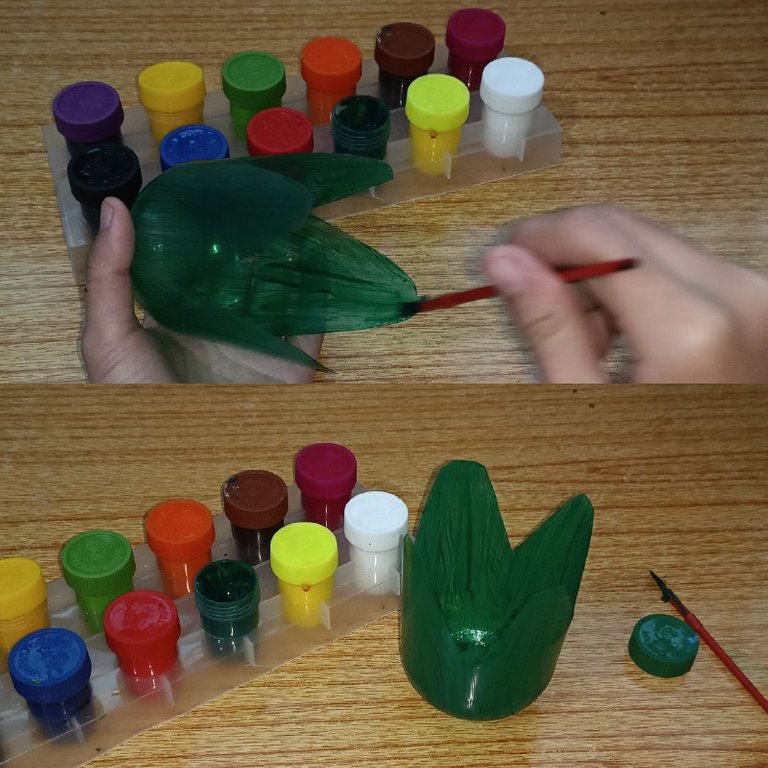 When the outside of the plastic bottle dries, I repaint the inside of the bottle with green paint. I also left the paint to dry. Now I have a corn leaf plastic bottle.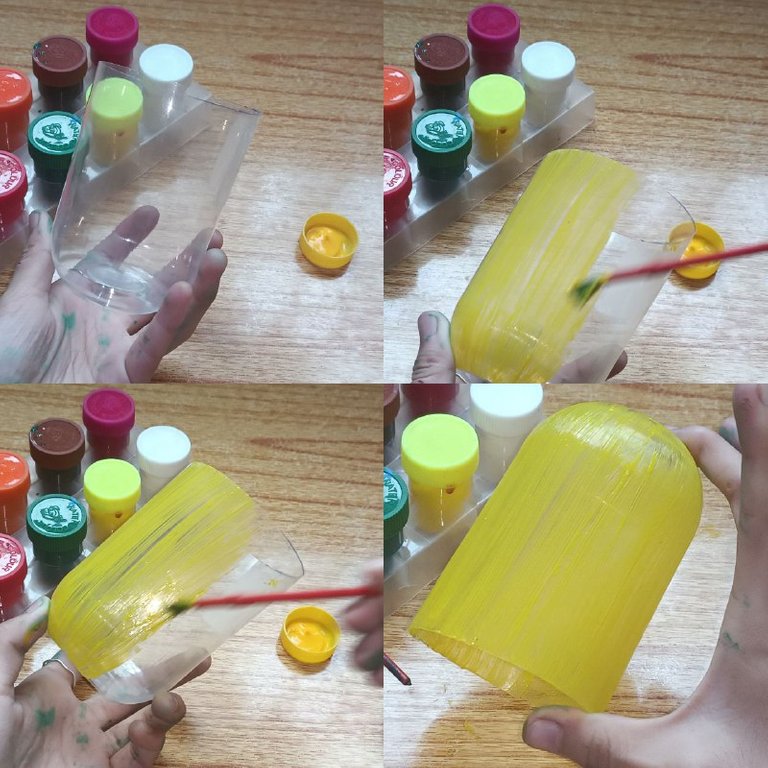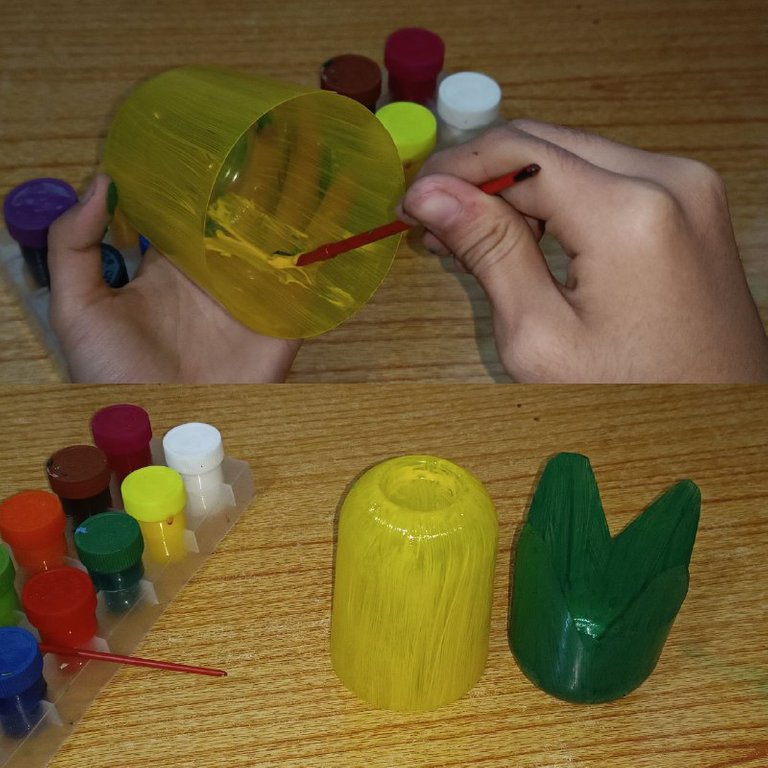 Then I painted the outside of the bottle in a circle with a yellow color. I also use the same green paint method for painting yellow. I also painted the inside of the circle shape bottle yellow. After painting, you will get something like the picture above.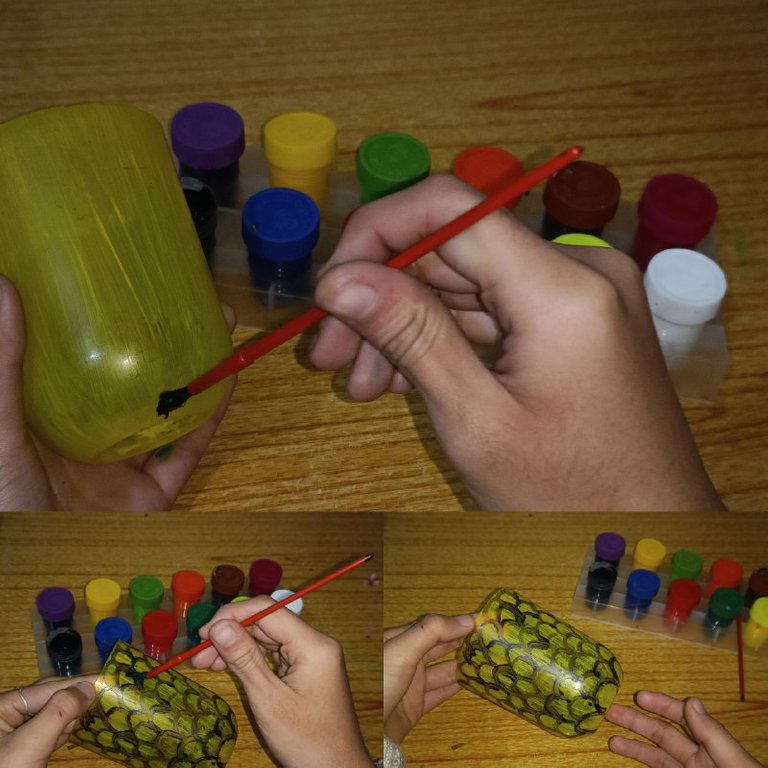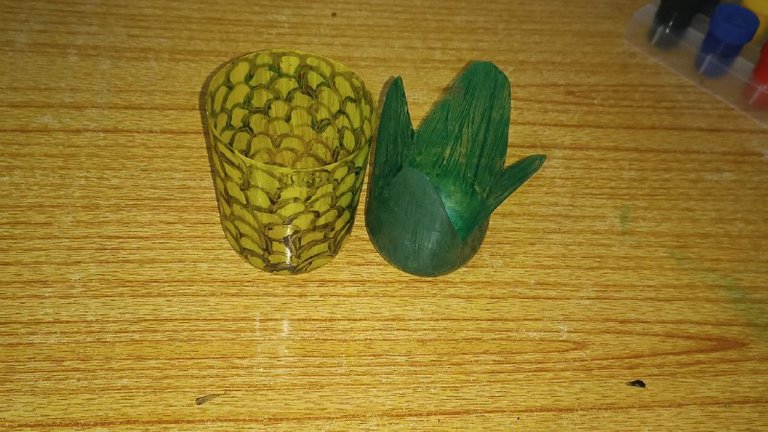 Then I drew small circles using black color on top of the yellow color. Now it's a bit like corn. Now I'm ready to make a corn shape pen stand.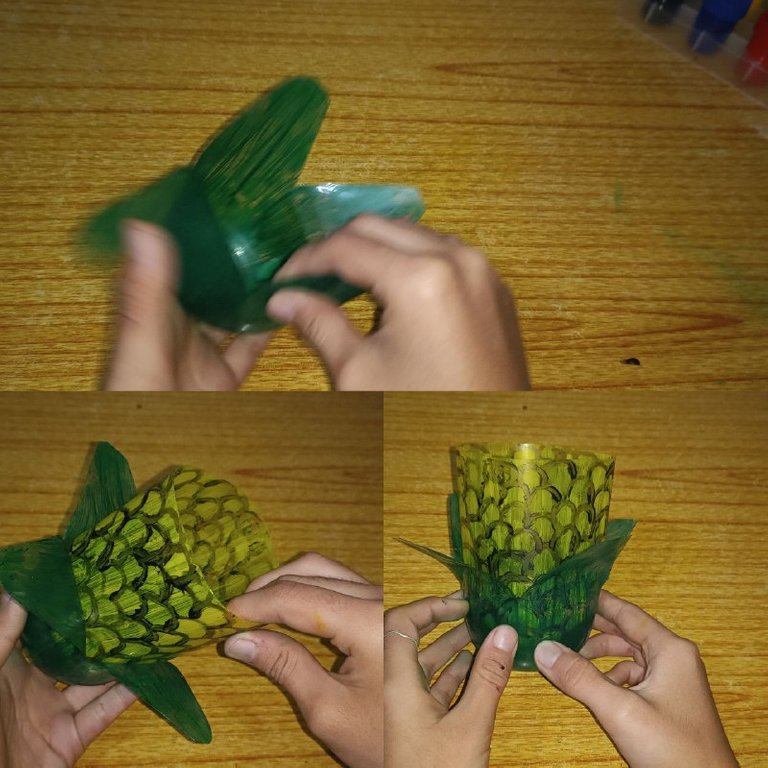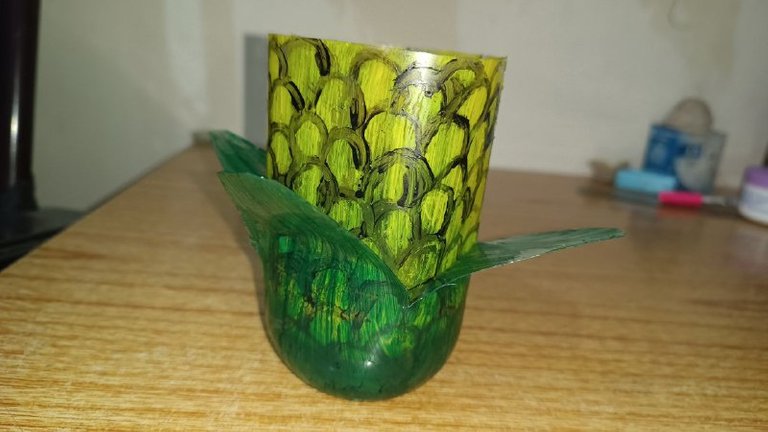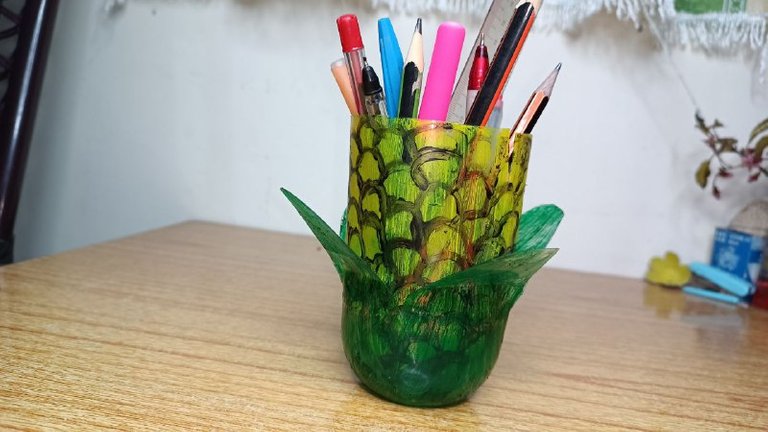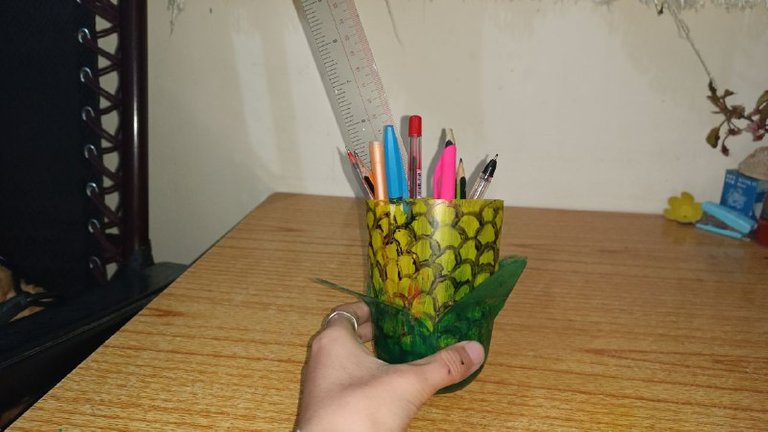 I folded the plastic corn leaves a little and glued the yellow bottle in the middle of the bottle. I folded the plastic corn leaves a little and glued the yellow bottle in the middle of the bottle. This method is easy to do and very useful. Not only corn shape but also you can made your favorite fruit shape. I chose corn that was easy to make because I was not good at painting. If you like it, you can try with some plastic bottles. Thank you.🍇

---
---