Our story starts with Hagrid ... who was invested with the task of taking Madame Maxime from her castle and bringing her to Hogwarts ... but on the way to Hogwarts, Hagrid decided to make a stop at his hut ...
No one would know why ... it was a little secret between him and madam maxime ...
He arrived at her castle and took her and Fleur Delacour with her sister, Gabrielle Delacour ...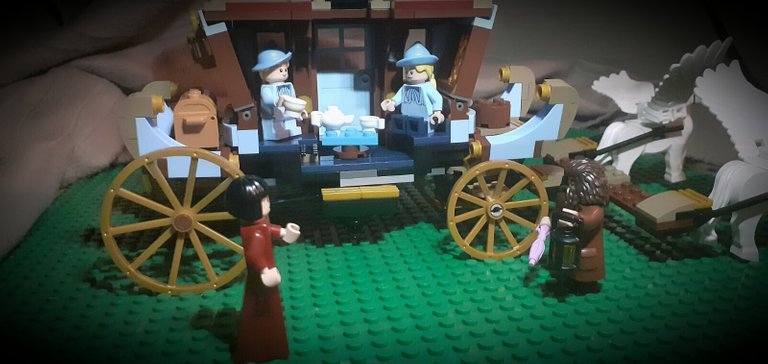 It was a sublime diligence and Hagrid was in charge for everything ...
You could see right from the very first sight that between him and Madame Maxime something was happening ... like love being in the air ...
The carriage was an impressive one, with magical chambers inside where Madame Maxime and Delacour sisters could sleep, enjoy the tea and coffee on their way to Hogwarts ... but not to forget the detour at Hagrid's hut ...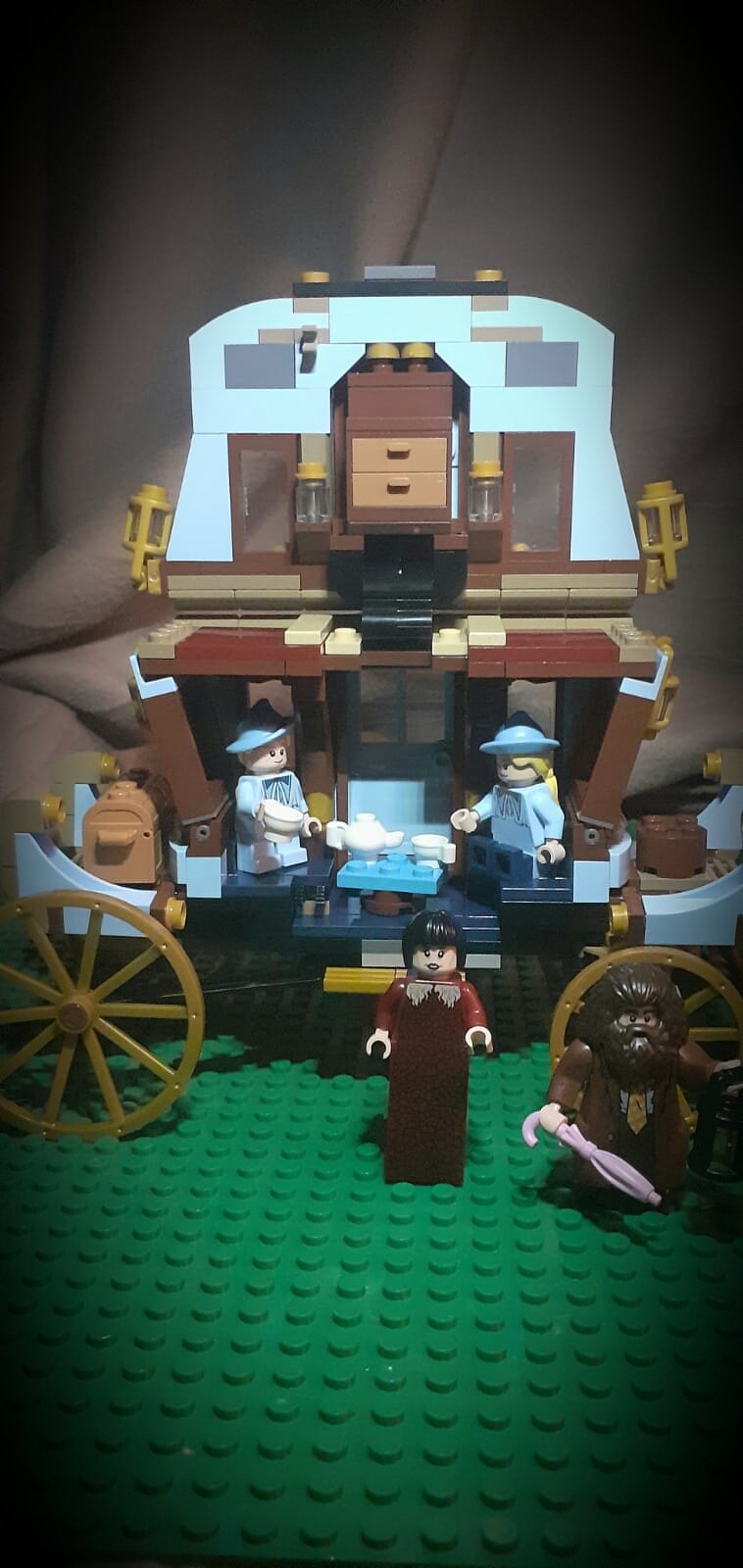 The journey was only five hours but Hagrid decided to start in the evening ... estimating that arround midnight they would arrive at his hut ...
Madame Maxime enjoyed this journey, having Hagrid with her ... She could enjoy a good tea and thinking about the magical secret for which she went in to this trip ...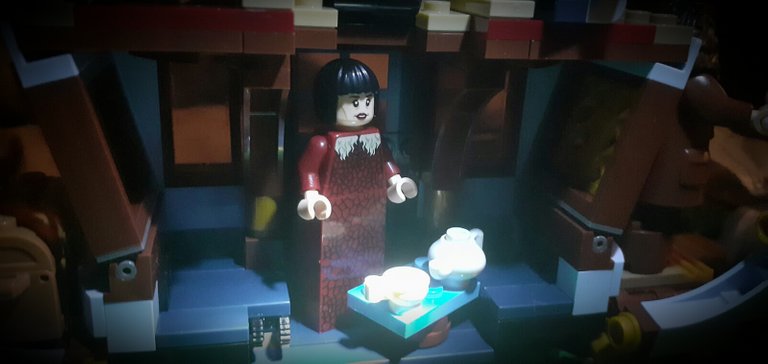 All this time, while they've travelled, everyone had it's own magical space inside this awesome carriage ...
Sisters Delacour were sleeping or just enjoying the view outside ... even if on some forest roads the athmosphere could be spooky during the night ...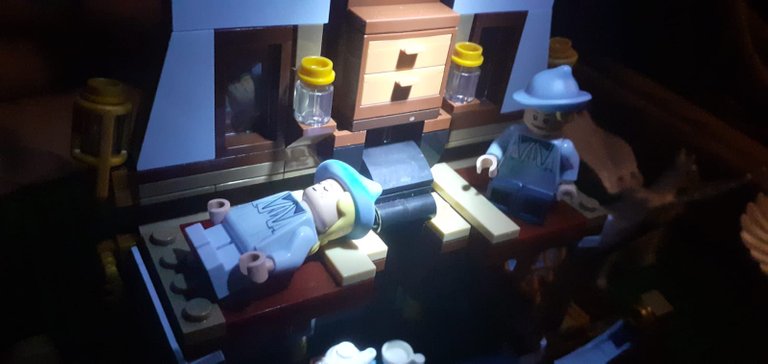 Hagrid was very careful de whole trip and with his magic umbrella could create spells that helped those magical horses to fly much faster ...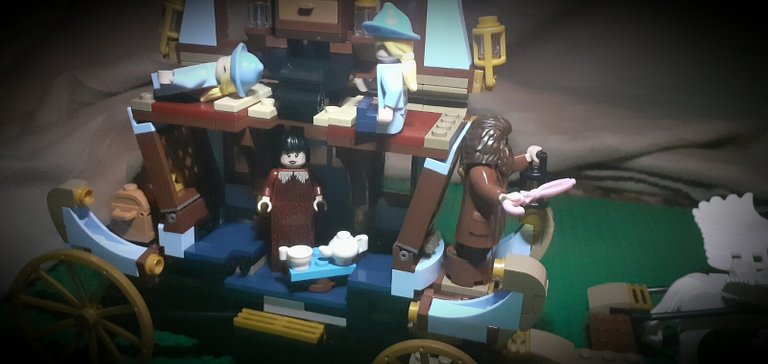 They've arrived almost arround Midnight at his hut ...
Hagrid helped Madame Maxime and Delacour sisters to get out from the carriage ... As we all know, he was always a gentleman, especially now, when Madame Maxime was finally there ...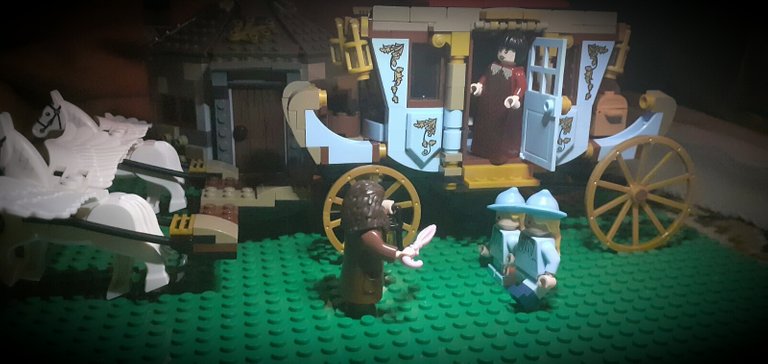 Harry Potter, Hermione Granger and Ron Weasley were waiting for them, as they've established with Hagrid ... They've prepared a delicious dinner ... or maybe we could call it an after eight quasi dinner :-))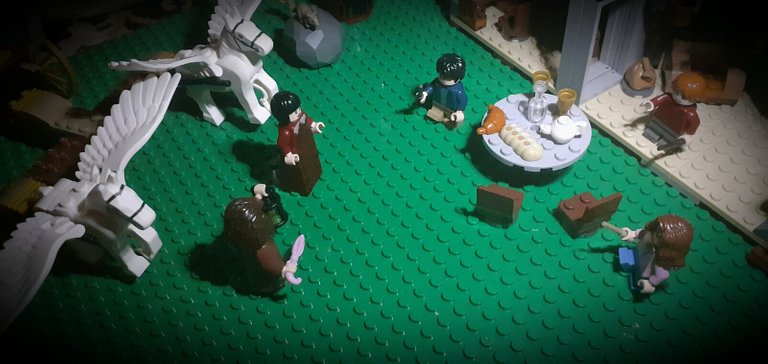 He invited everyone inside his hut ... only he knew the true reason why he went to take Madame Maxime and Delacour sisters from the castle ...
Delacour sisters where a good reason to appear at Madame Maxime's castle, so Hagrid could come and take them all and bring them to Hogwarts ... but actually the true reason was this ...
He invited Madame Maxime in front of the fireplace while everyone were inside the other chambers and told her the true secret why he need to meet her in secret ...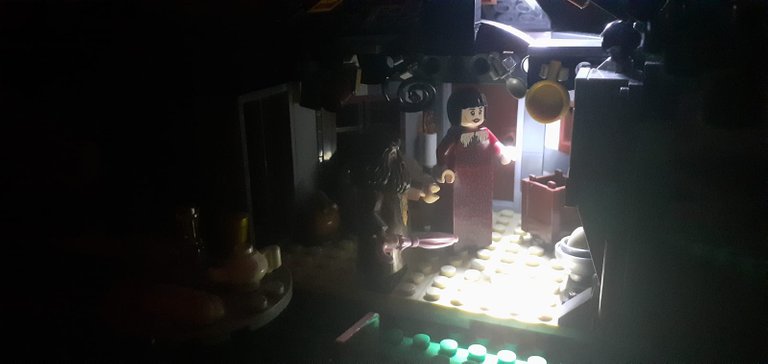 He presented her his secret, which was hidden inside that fireplace ...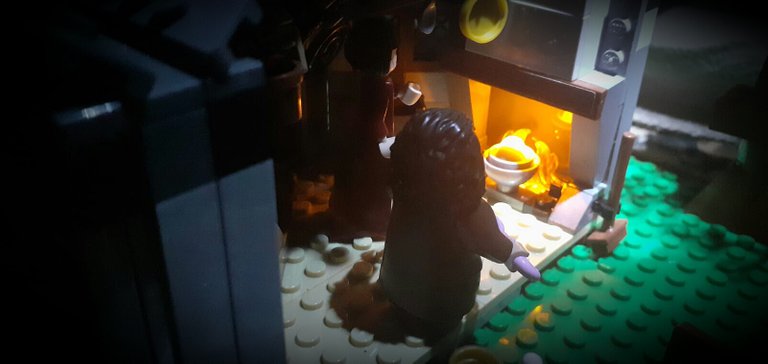 She was shocked to find out that Hagrid had that magical dragon egg which was soon about to hatch ...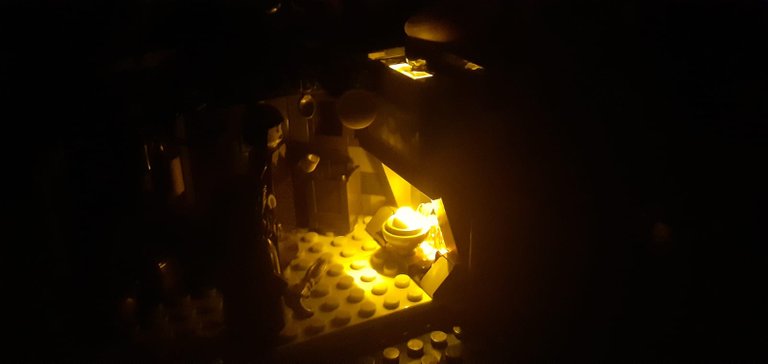 She never knew that Hagrid had this passion and was shocked to find out his secret relation with Charlie, which was Ron's brother and he worked in secrecy in Romania, where they grew different species of ancient dragons ...
... but maybe this new story will appear soon in another episode :-)
Stay tuned people ... Hope to see more of you upvoting our lego stories ...
Much appreciated ...
Posted via neoxian.city | The City of Neoxian