Some time ago @galenkp and I were discussing minifigs, and I had mentioned to him that I had been looking to finish my Scooby Doo gang: I already had a few Shaggy's, Scooby's, and a singular Fred, but was missing Velma and Daphne.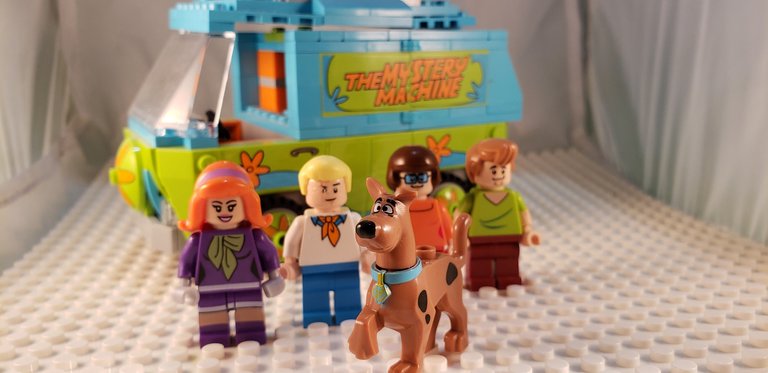 Lego retired the Scooby Doo line some time ago. The eBay aftermarket does, of course, have some of them, but good god they're expensive. When I was looking, individual Daphne's sell for $20-$30. Velma's sell for over $70.00!!. WTF! The sole positive about that is that Velma seems to be in higher demand than Daphne. Geek's unite!
As much as I love minifigs and Scooby doo, there is no way I could bring myself to spending that money on them. I can feed my family for several days with $100.
Enter Lepin!
Lepin is a knock-off Lego brand based, of course, in China. I was looking, and found, a Lepin set that contained a faux Daphne and Velma, along with a other minifigs and a haunted house, for under $30! Cha-ching!
I ordered. And waited. And waited. And waited. I think it took 8 weeks to get here. I may or may not have squealed like a joyful fanboy when it finally arrived.
It's interesting and amusing to me that they sell the set as "Skooby Doo", with a K, instead of the correct "Scooby Doo."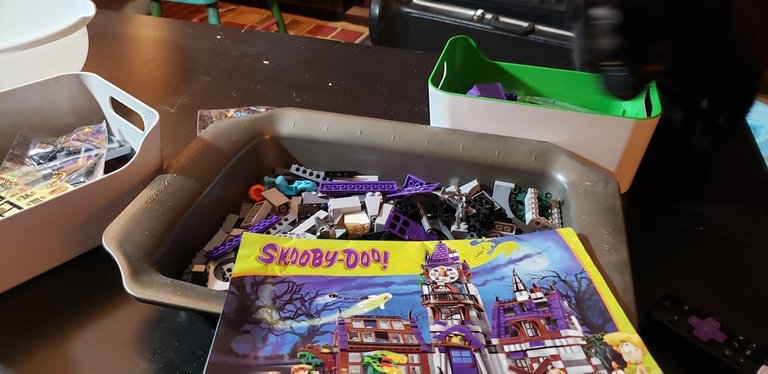 My first thought: The bags of bricks (I can't call them "Lego's", since they're Lepin's) were not numbered. In fact, they didn't seem to have any rhyme or reason to them at all, so my first order of business was to sort them. I felt that the best course of action was to sort by colour, so that's what I did.
My second thought: Without prompting, and without knowing this was a knock-off set, my youngest son wandered over, picked up Velma, and immediately declared "this doesn't feel like a minifig." Impressive!
Slowly it all began to come together. Really, it's a solid set. The pieces are firm and they snap together well. It even came with stickers for the windows.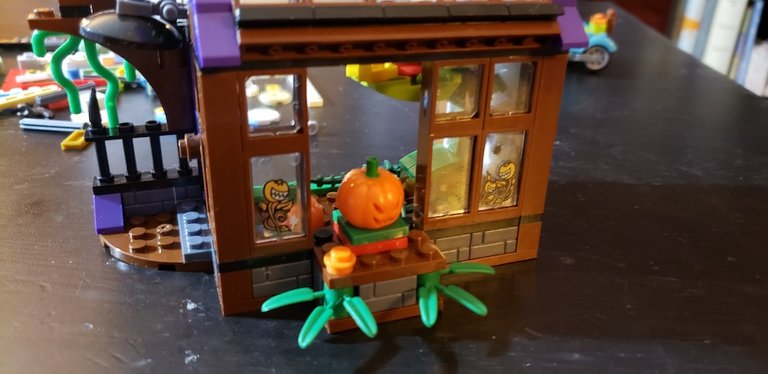 It's important to remember that this is not a set that Lepin designed. This is a set that Lepin copied. I would feel guilty if Lego still sold the Scooby set, but they don't. But that said, it's a really good set. It even arrived with a hidden chamber for a special key.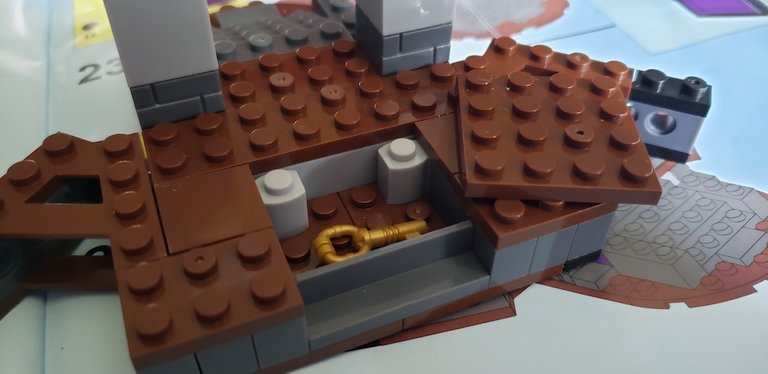 It's a really nice set, all told, and looks good. It's firm, easy to move and play with (and we do play with them). The set comes in three primary parts: A greenhouse, a living house, and a kitchen. All haunted of course. With a vampire.
The greenhouse has a moveable roof, and even has some "broken" windows.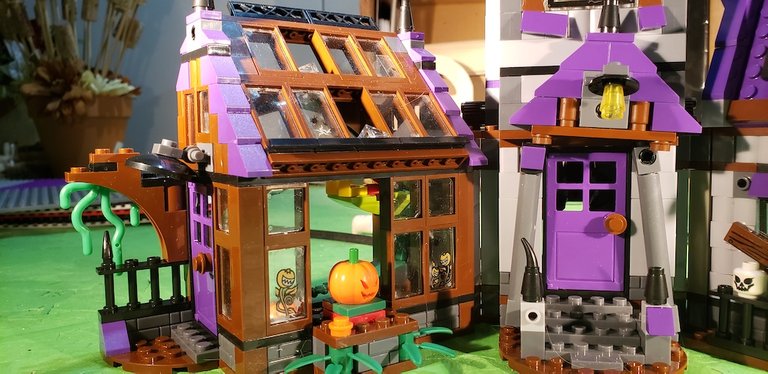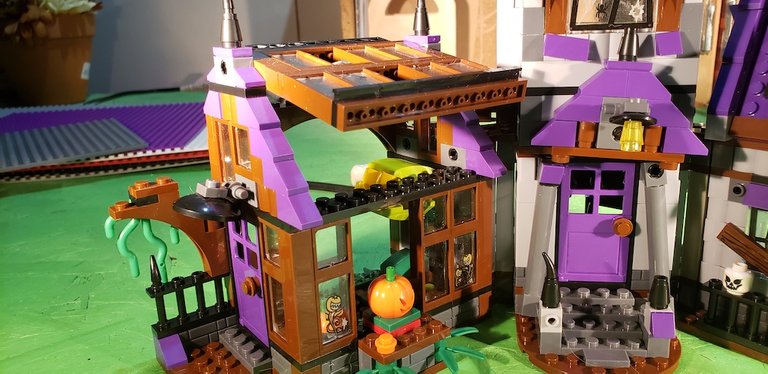 There's even a man eating plant on the inside! chomp chomp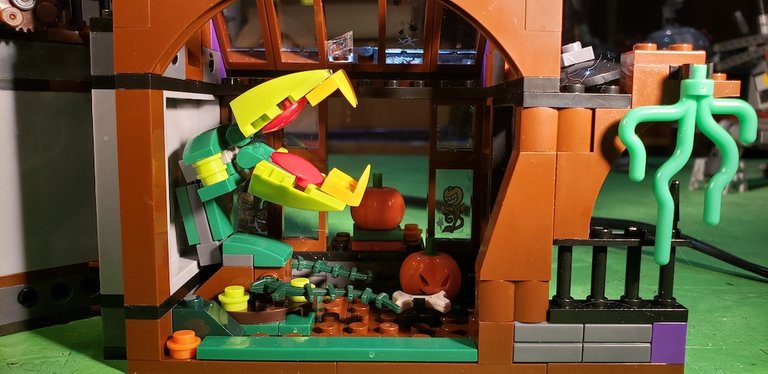 The kitchen is all boarded up from the outside, but we can turn the kitchen around to see what's inside.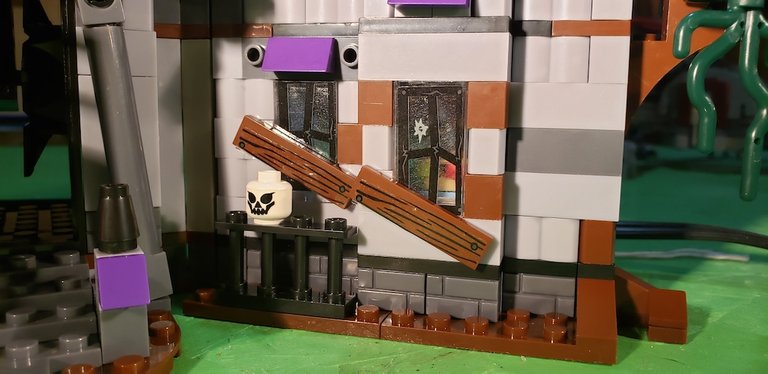 Looks like Shaggy was already here making a burger! Then probably got frightened off by the rat.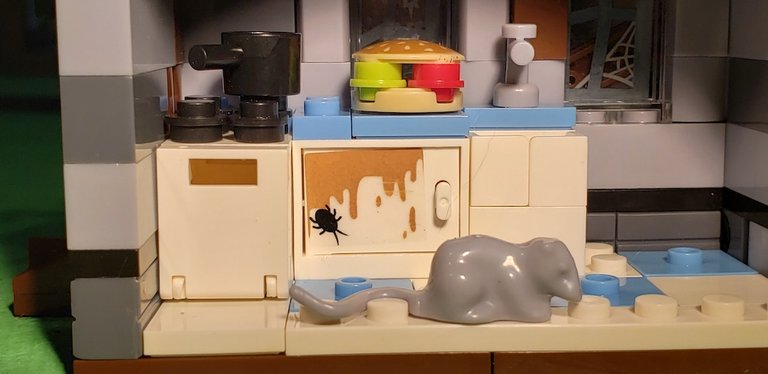 The main part of the house - the big tower - is really a pleasure to behold. Here's the main part of the house (from the front)...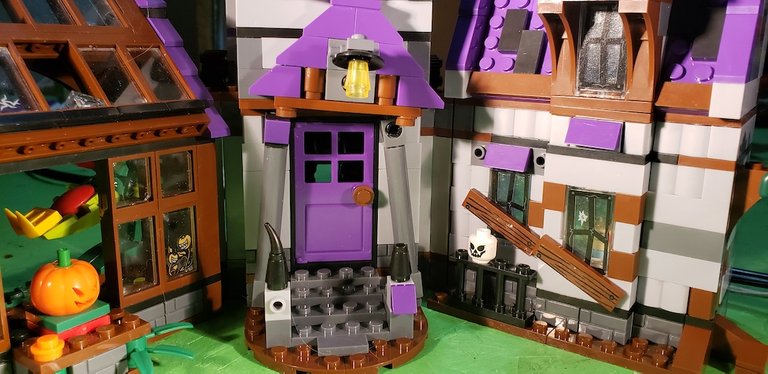 And here's the tower (also from the front).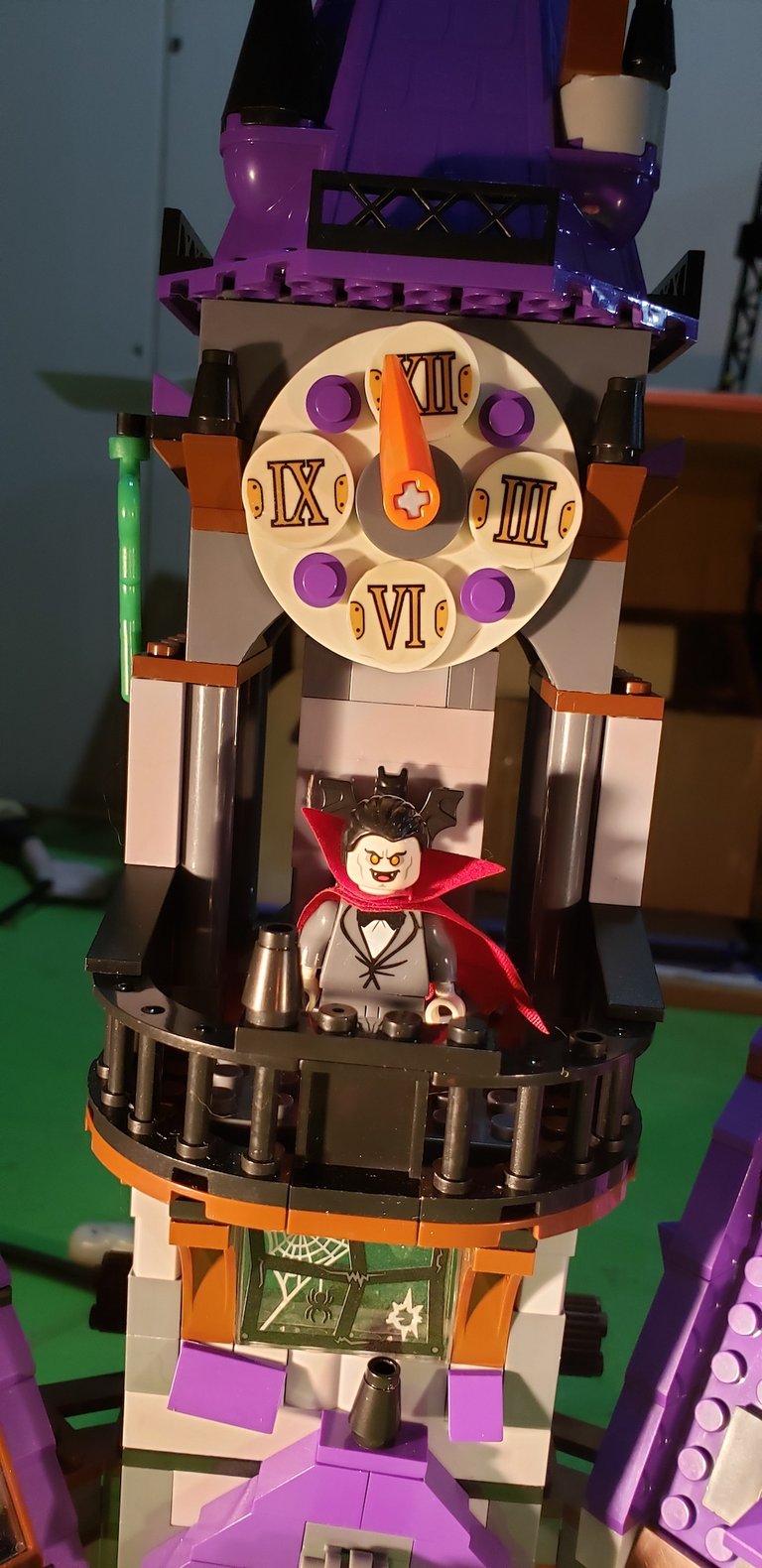 Yes, the vampire has come out to say hi. What's awesome is that the clock's hand moves and, when it does, it spins the chimney around (right behind the vampire) to expose some other parts of the house. Moving parts are awesome!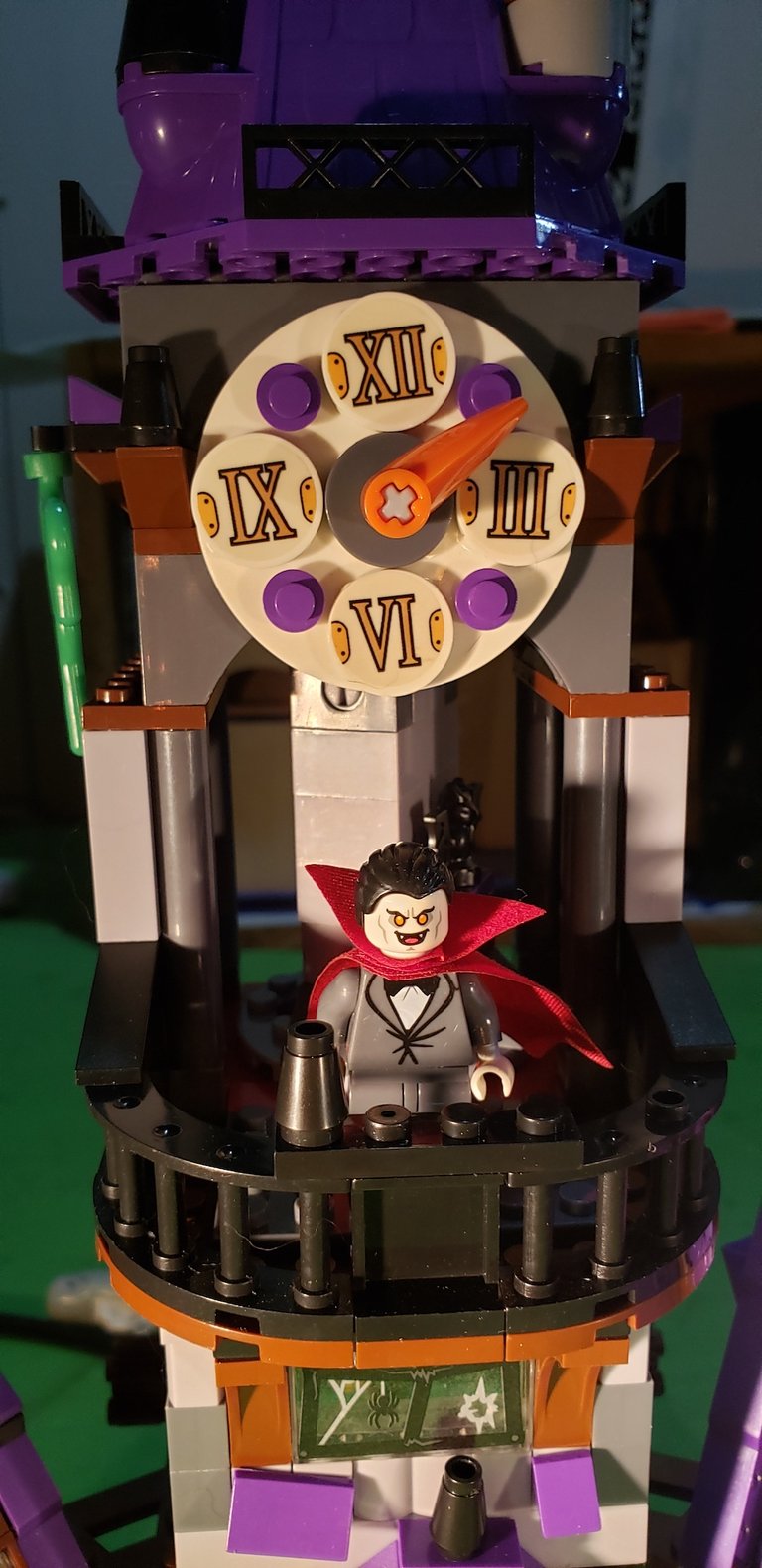 Turning the house around, on the inside we find a vault with gold bricks in it, as well as a better look at the gear mechanism which turns the chimney.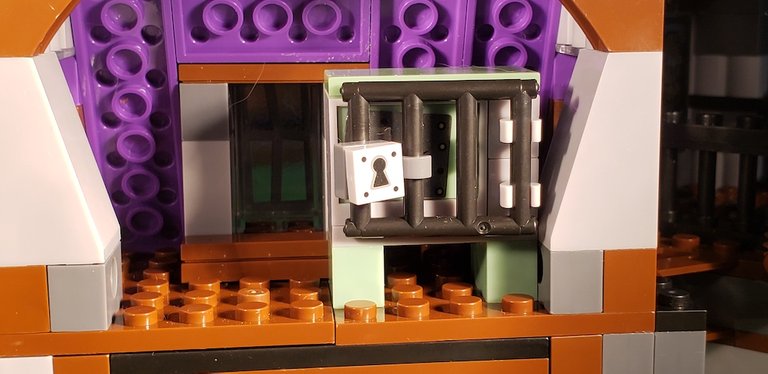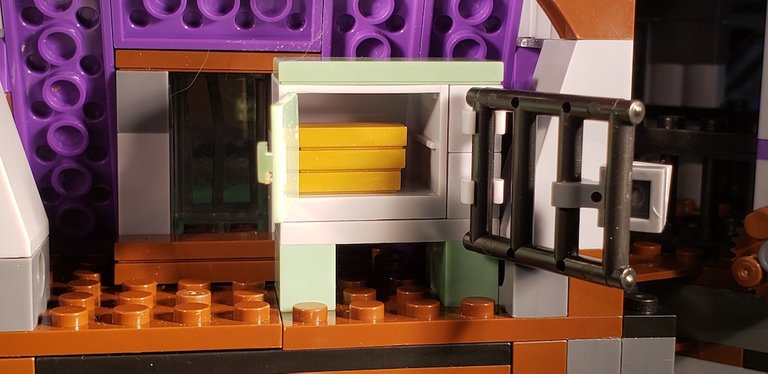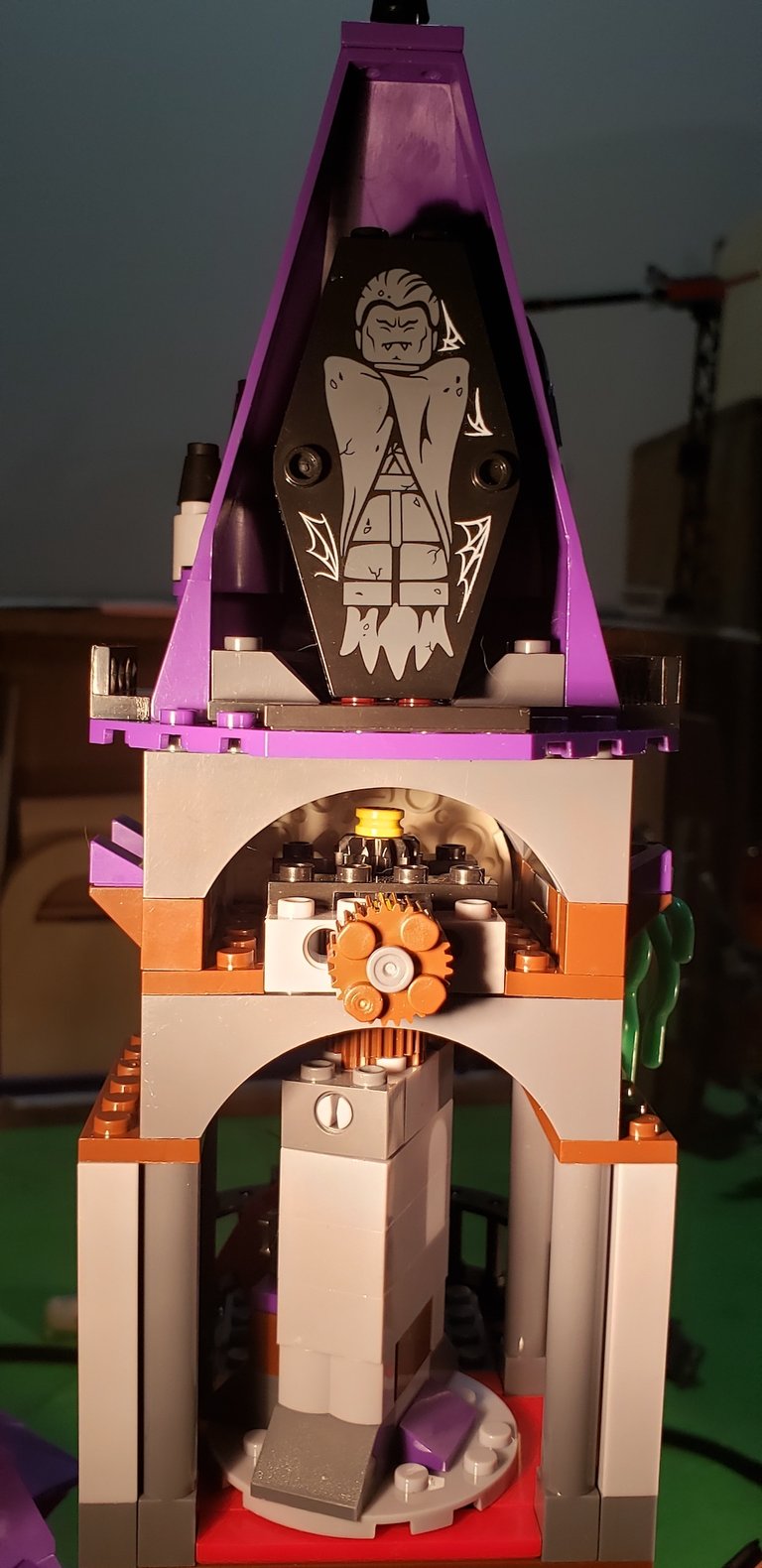 My thoughts.
I'm actually really impressed with this set. For a "knock off" it is surprisingly sturdy and well put together. They kept all the detailing that Lego originally designed, up to and including the stickers put on the inside of the house to act as paintings!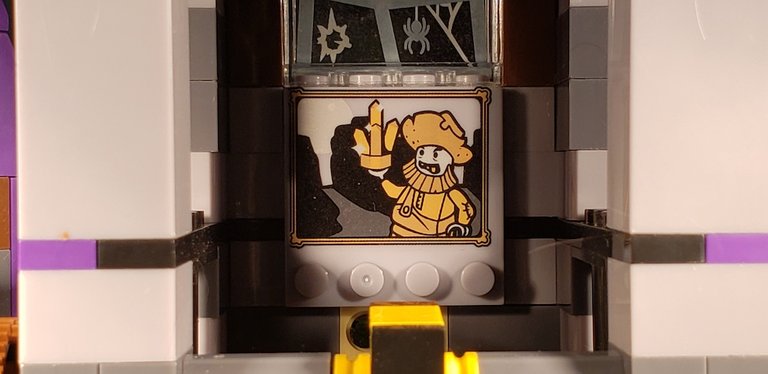 For my purposes, having a full set of Scooby Doo minifigs is what was key. My son can apparently tell the difference, but I cannot. One of these Shaggy's is Lego, and one is Lepin. Can you tell the difference?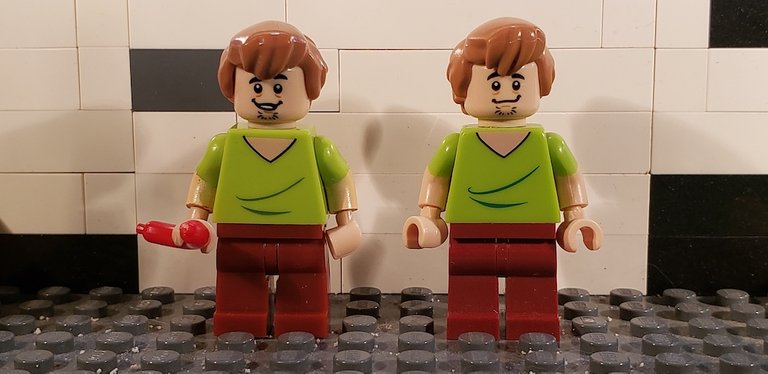 I'm happy. I'm pleased. I think it's time to start telling more Lego stories.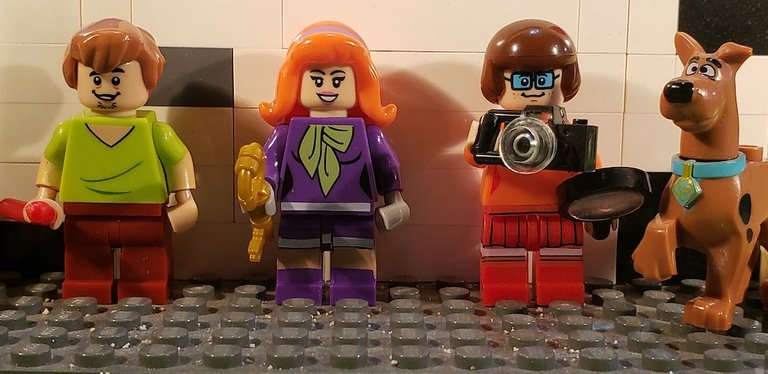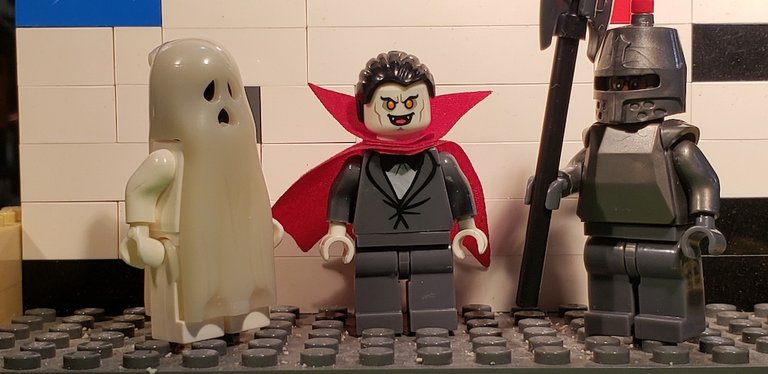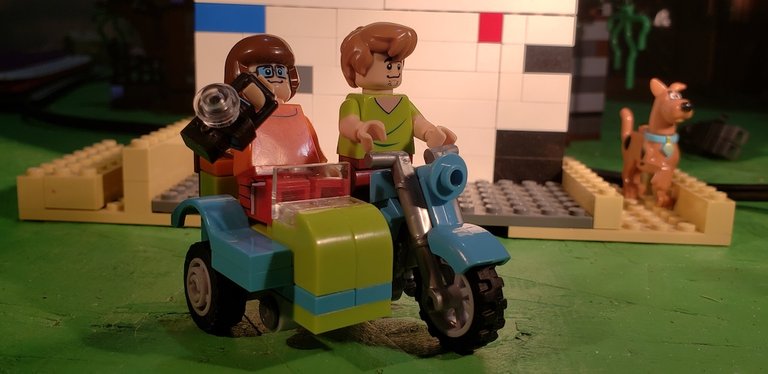 ---
(c) All images and photographs, unless otherwise specified, are created and owned by me.
(c) Victor Wiebe
---
About Me
Amateur photographer. Wannabe author. Game designer. I dabble a little in a lot. General all around problem-solver and creative type.
Founder of Photo 52 weekly photography competition.
Expert generalist. Jack of all Trades.
Dad.
Tags I Use