Okay, so not really "old school lego", but maybe "old school looking lego."
I have several shelves and buckets of lego that I stare at every day knowing I want to do something with them (the next installment of Space Force 3 comes to mind) but I've been facing all sorts of time crunches and creativity hurdles getting to it.
I've also been wanting to remind myself that I'm also a photographer and that I like to step out of the box. Well, today was sorta that today. This post pulls together a few things that I do really enjoy:
Monochrome Monday
Crappy Camera Photos
Lego
To this end, I put together a lego diarama of a lego garden, took pictures of it with a Sony FD Mavica (the crappy camera) and further put the pictures together as monochrome.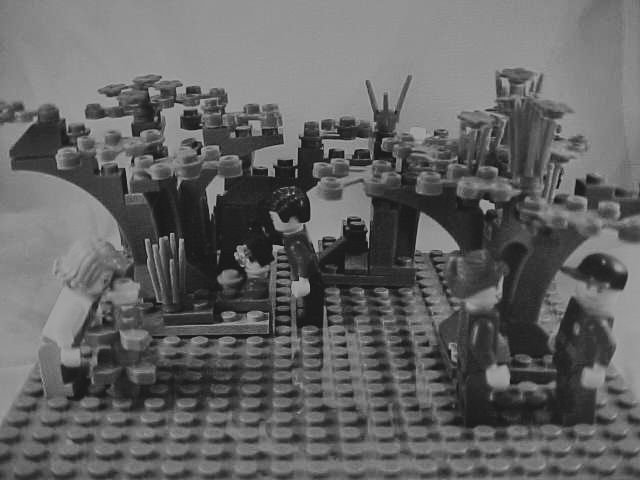 The "crappy" in "crappy camera" comes from the camera being ancient in the realm of digital cameras. This camera has a 0.6 megapixel sensor and stores it's images to a floppy disk. I love it. The goal is to use this camera to make good pictures. Crappy Camera. Good Pictures.
It was good enough to show these two friends enjoying some time together beneath a large branch. This looks like it might have been from the 1950's, or 60's. Good times.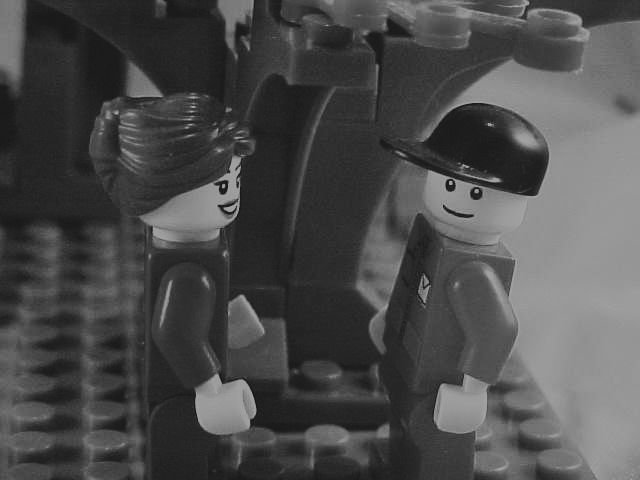 There's also a kindly old grandmother off in the side enjoying the scent of a tall flower, or maybe she's looking at some ladybugs that are munching on a leaf.
There's even a fellow with his camera - a film camera, most likely - taking some pictures of some flowers. I'm thinking he's an art student at a local community college and putting together his first portfolio.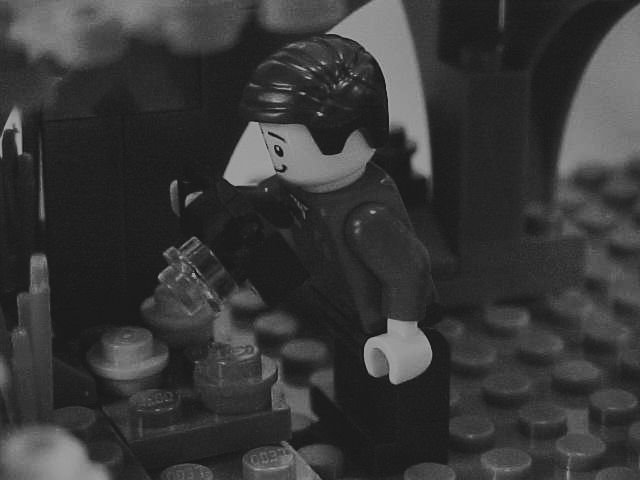 Oh look! He saw me! Now, who's photographing who?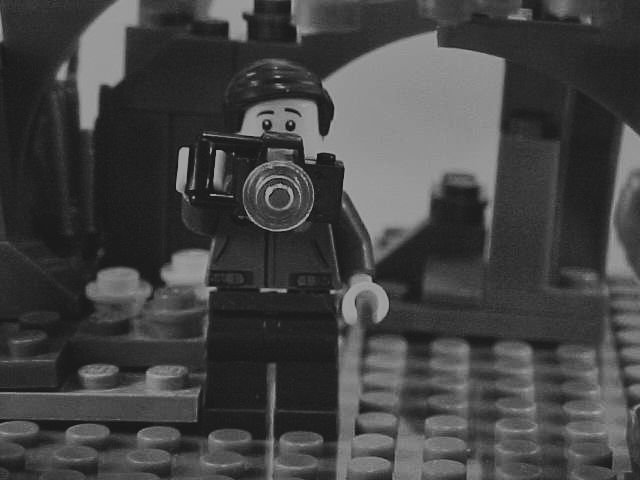 And now there's this lurker. I'm not quite sure who he is or what he's up to, but I'm pretty sure it involves No Good. He looks like an insurance salesman. Or a lawyer.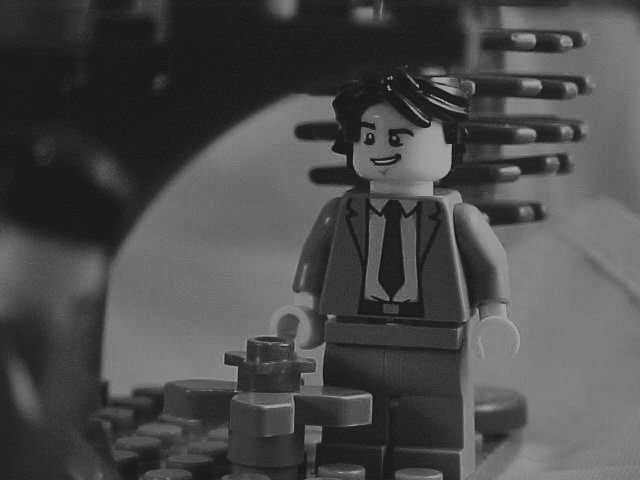 For more #monochromemonday goodness, check out @old-guy-photos.
And just as importantly, rejoice with your inner child and come play Lego with us at the Lego community: https://peakd.com/c/hive-142010/created
---
(c) All images and photographs, unless otherwise specified, are created and owned by me.
(c) Victor Wiebe
---
About Me
Amateur photographer. Wannabe author. Game designer. I dabble a little in a lot. General all around problem-solver and creative type.
Founder of Photo 52 weekly photography competition.
Expert generalist. Jack of all Trades.
Dad.
Tags I Use