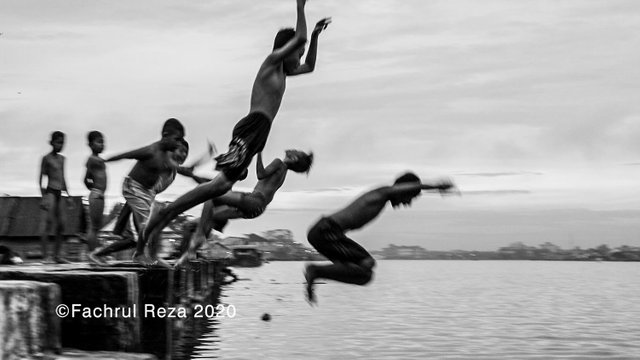 Hi everyone...
I hope you are all right, this time I share a black and white visual about children and life on the banks of the Kapuas river, Pontianak City, which is one of the largest and longest rivers in West Kalimantan, Indonesia.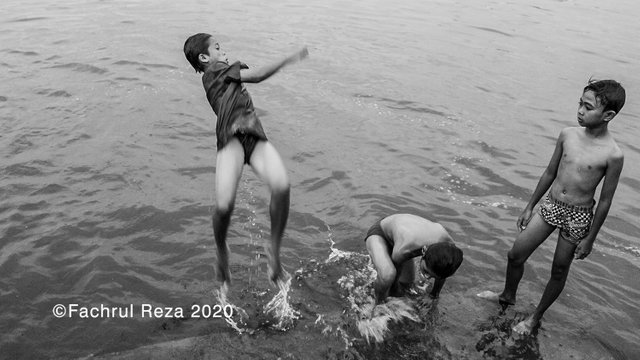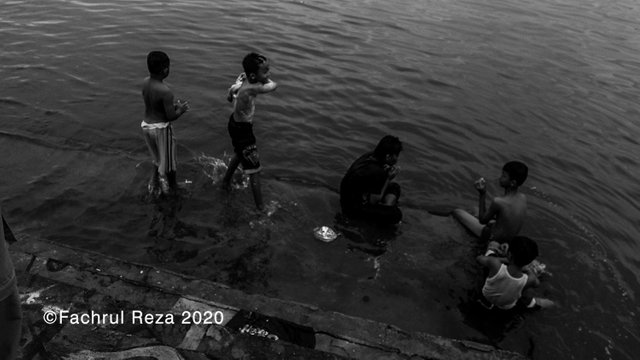 I caught this picture in the afternoon watching the sunset beautifully in this place, the children who lived in this area were seen enjoying bathing in the river while jumping happily, like the happiness of children in their childhood.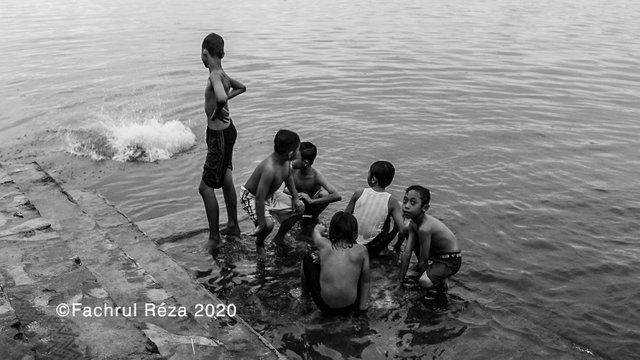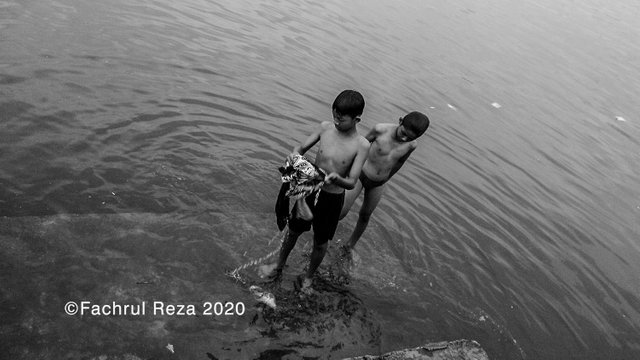 I chose this visual to be black and white because I think it's better, I did a photoshoot in this area, and it was an opportunity for me to make a visual of life in this region, but you need to know this picture I made last year before many areas close the flight path.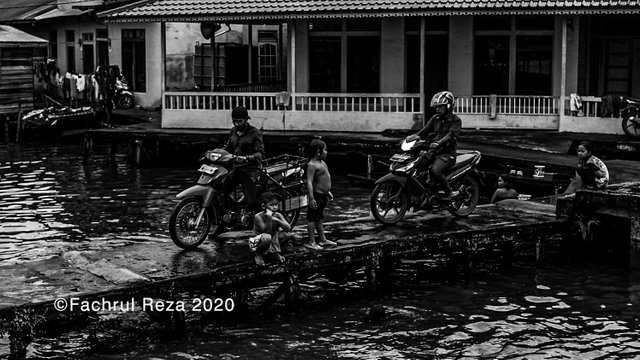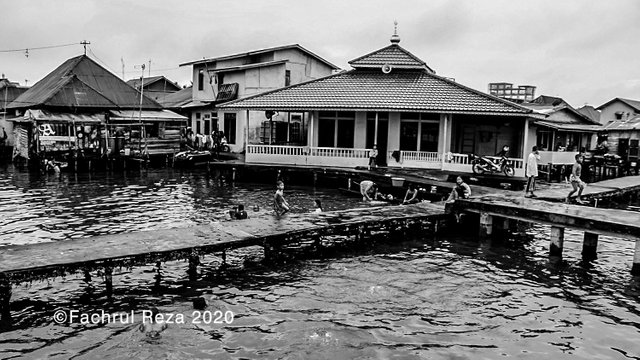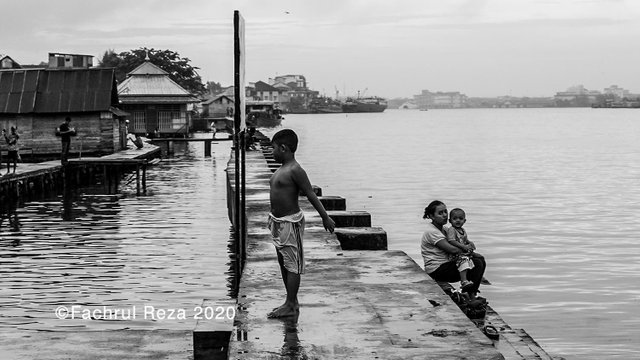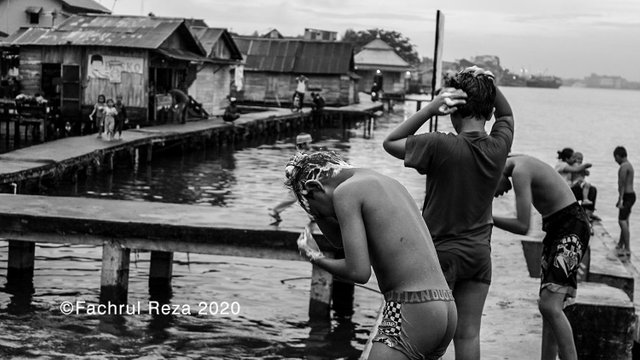 Life stories through visuals are interesting, seeing the activities of people who are not from our own hometown is interesting because there are many differences that have united us all as human beings.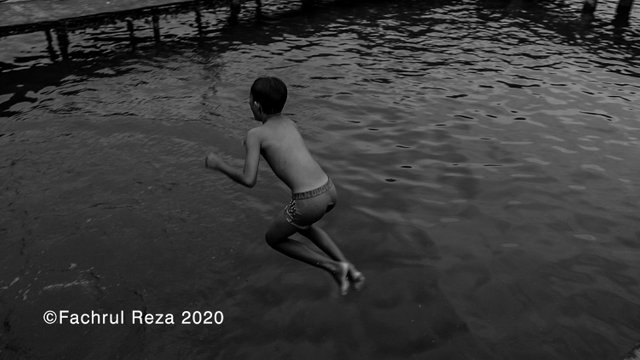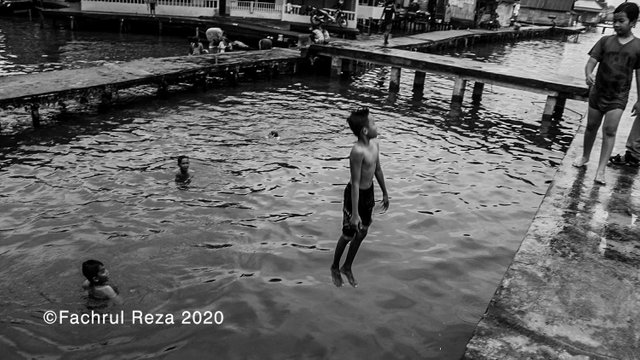 Look at the children happily they enjoy bathing by swimming and playing with friends in the afternoon, this is rarely seen in other big cities, all of them already have a better sanitation system, for bathing, but the children here enjoy childhood with beautiful, without the technology that makes them fixated with a tool.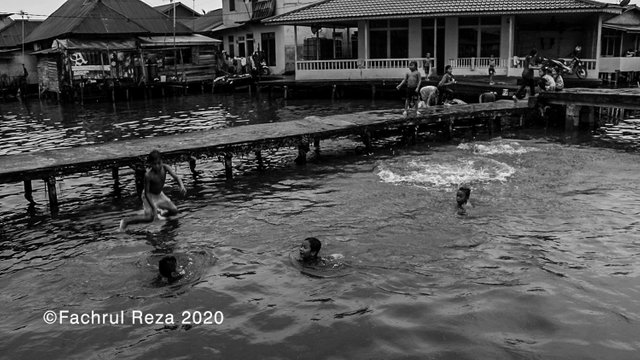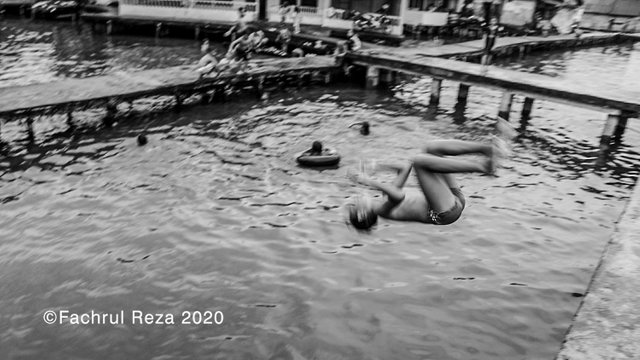 I hope you all like the visuals that I shared this time so that I will continue to make visuals that I can share with all of you, not hoping for anything, I just want support so we can continue to make good works to please the hearts of many people.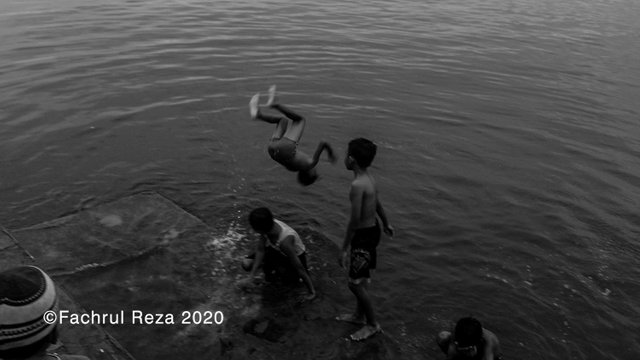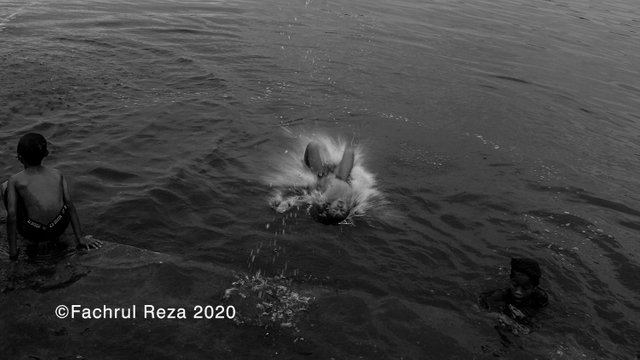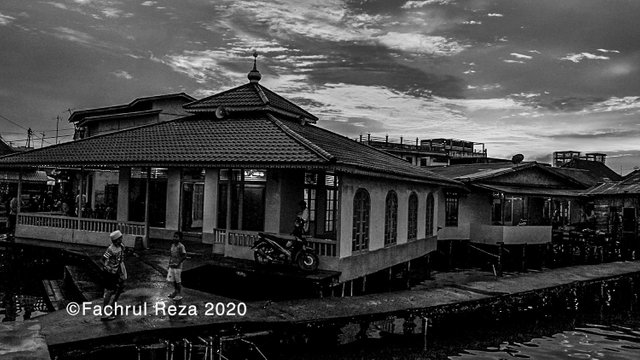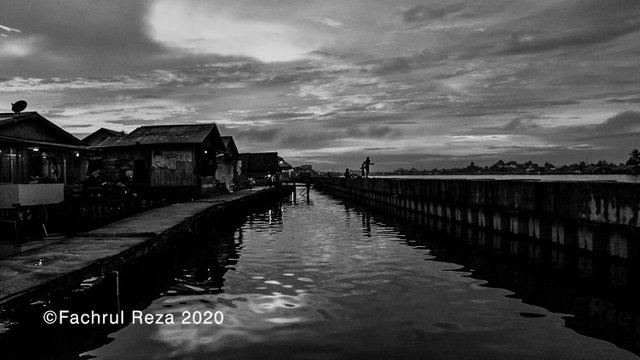 Thanks For Visiting My Blog
Best Regards
@fachrulreza