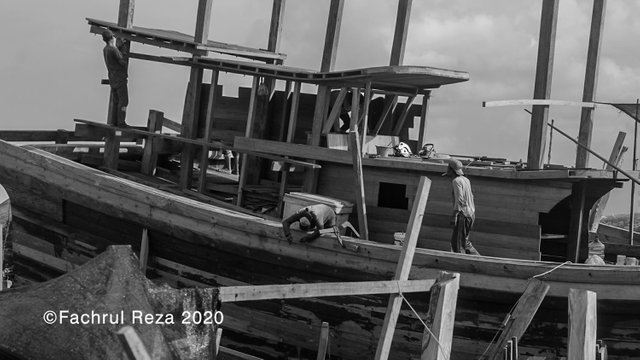 Hello everyone...
I hope you are fine, this time I make a visual about the people who work in the shipyard as shipbuilders on the coast of Aceh. I made this visual black and white because at that time I used a camera that had problems with contrast, but I hope this is the right decision.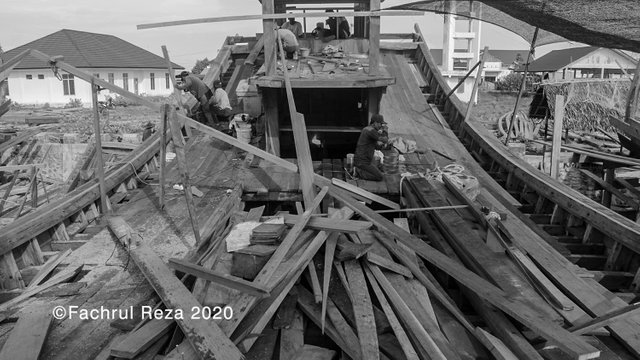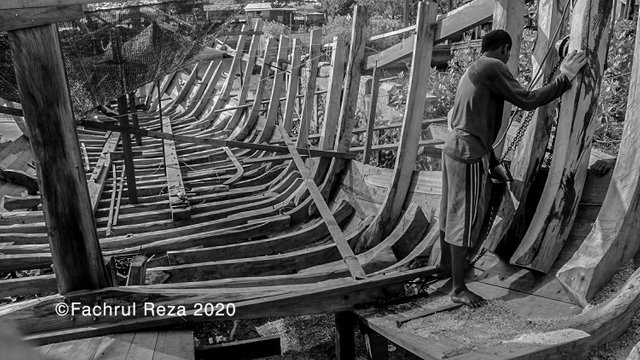 These workers carried out the work of the ship by spending months, the work was very thorough to the installation of machinery purchased abroad. But in working on this ship they often find problems in getting raw materials such as wood for basic materials. When they find wood, they have to pay a large fee to get it.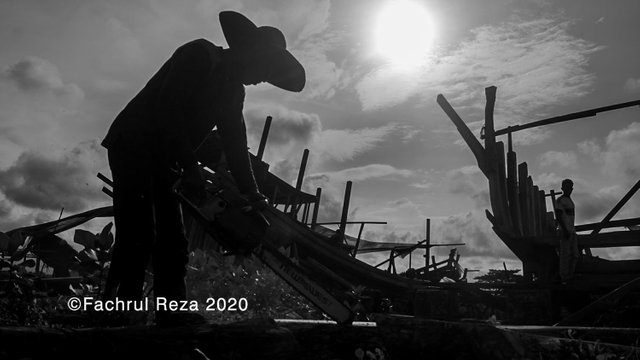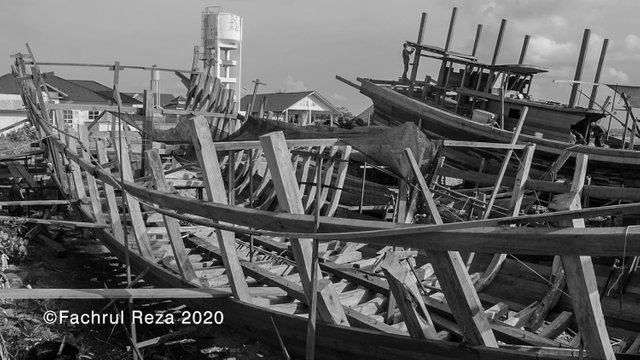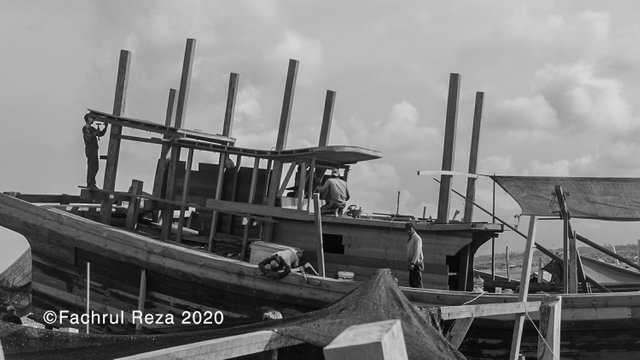 They do shipbuilding that is ready to be used for fishermen who look for fish in the sea well and perfectly. I have not found many pictures that I think are good when visiting this shipyard, I hope there are other opportunities so that I can make other interesting visuals in this place. I hope you like it, I'm happy if you appreciate my work.