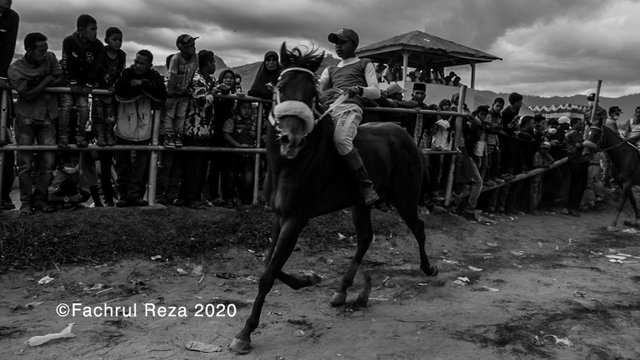 Hi everyone...
I hope you always stay fine as usual. This time I made a post with a lot of visuals, which is about a horse racing race which is a tradition for the Gayo Highland community in Aceh. Traditional Horse Racing is a tradition that has existed since the Dutch colonial era which is still practiced today by the Gayo community.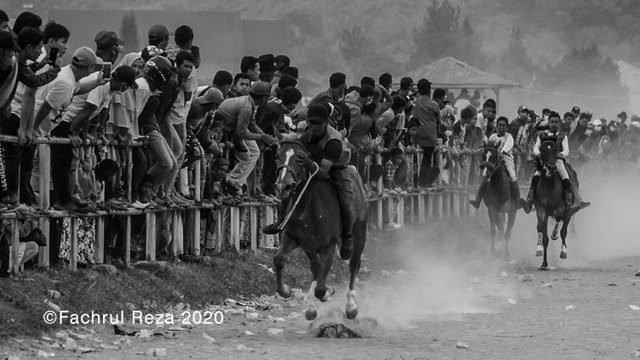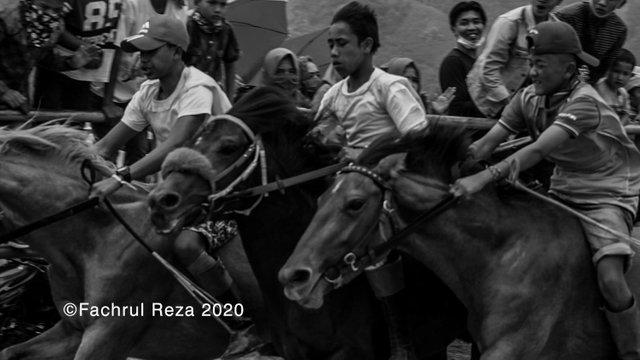 This horse racing included in a unique race, the jockey who rides the horse is a child, they race the horse on the track to be a champion, but in this race, there is little to be a problem, the boy's jockey rides a horse without using saddles or protectors according to standards in a horse race.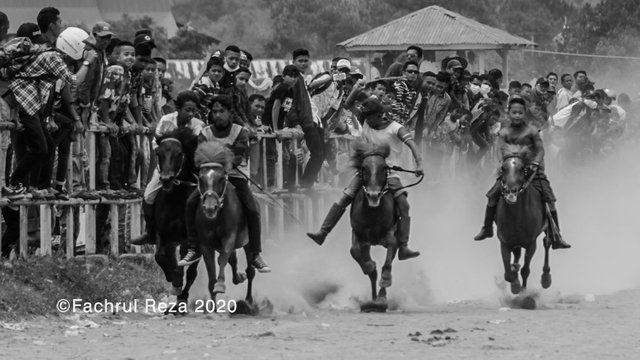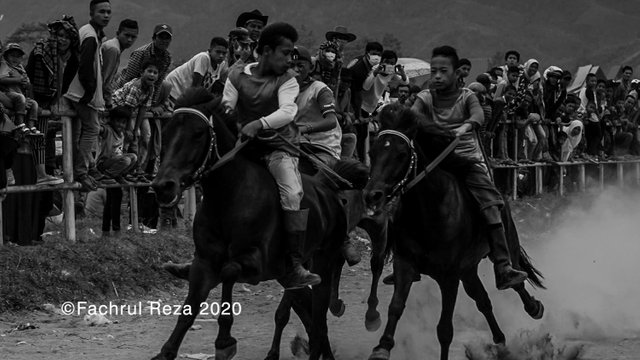 In this race people from the Gayo highlands gather with family and make the place crowded, this is a place to make friends with relatives while watching the traditional horse racing that has become a tradition of the community.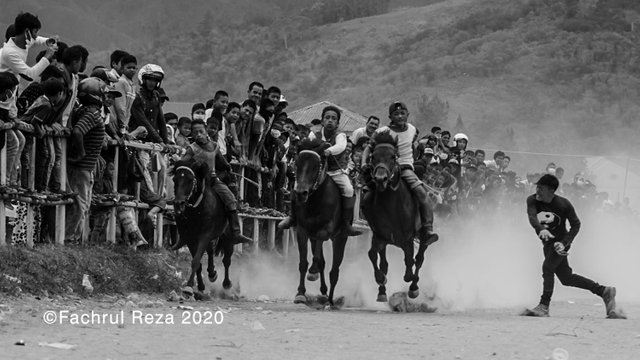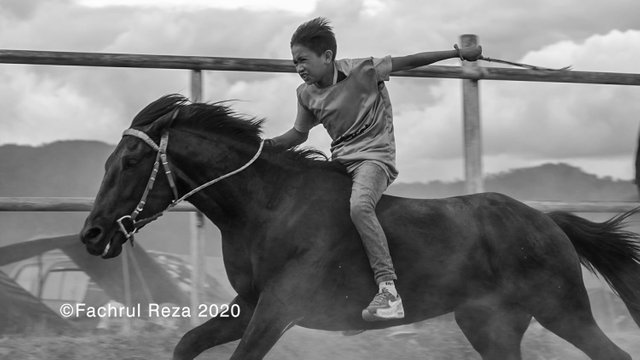 I captured these pictures for a long time when the coronavirus pandemic did not haunt the world, all activities were carried out freely, but now all these activities were stopped between the time, to avoid and prevent the spread of the coronavirus.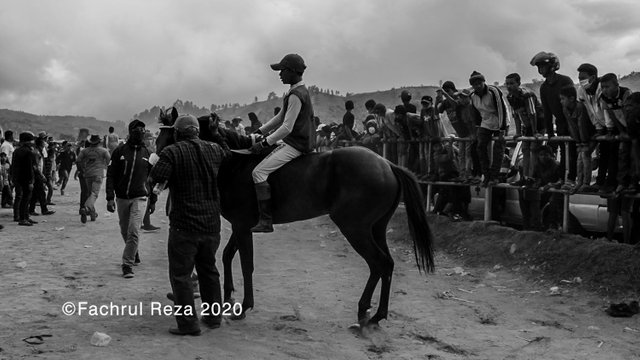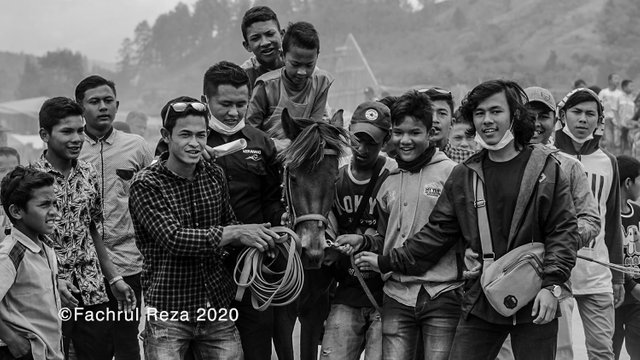 I became curious about this traditional experiment, but there was no chance for a photoshoot during the next activity. I want to make a more interesting visual of this race, maybe not only about the jockey of a child riding a horse, but also about what happens to a child who has an accident while participating in a race.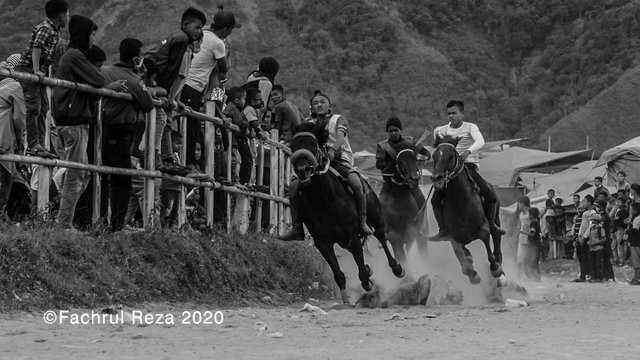 I made this visual black and white because I think it makes it more dramatic and makes you curious about what happened on that track when the traditional horse racing takes place in the Gayo highlands. All of these drawings are my own, so I hope you like it and support me in making a compelling and compelling visual work. I can not say much in this post, maybe I can ramble, what I saw and I poured with me into this paper, sorry if I caused you confusion when reading it, hopefully, it will be an inspiration for us all.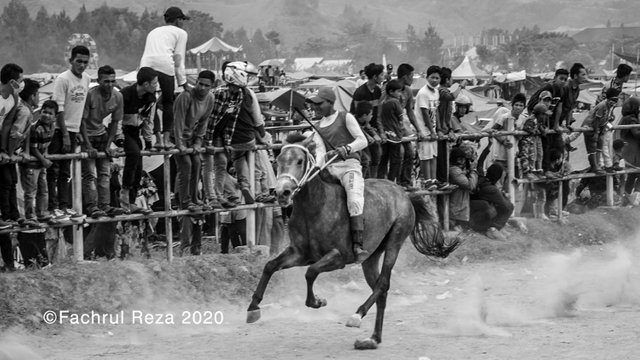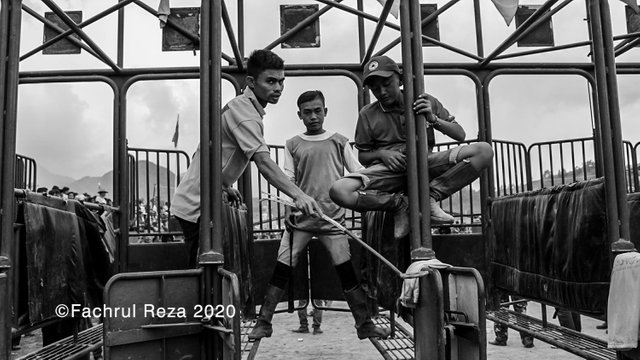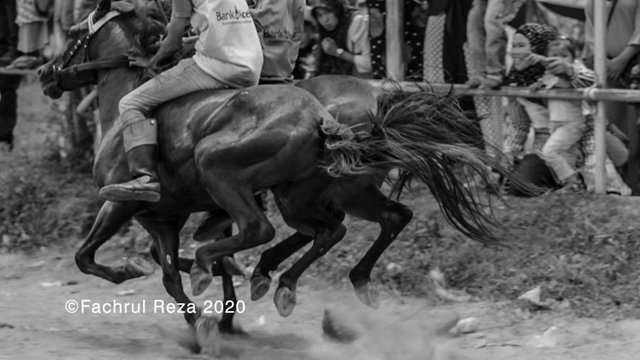 THANKS FOR VISITING
BEST REGARDS
FACHRUL REZA