Hail to the Hive!
As is becoming part of my new routine I lke to explore the general area near where we moor Badger the Narrowboat and this evening I took I walk around one of the old gravel pits that is now one of many lakes in the area.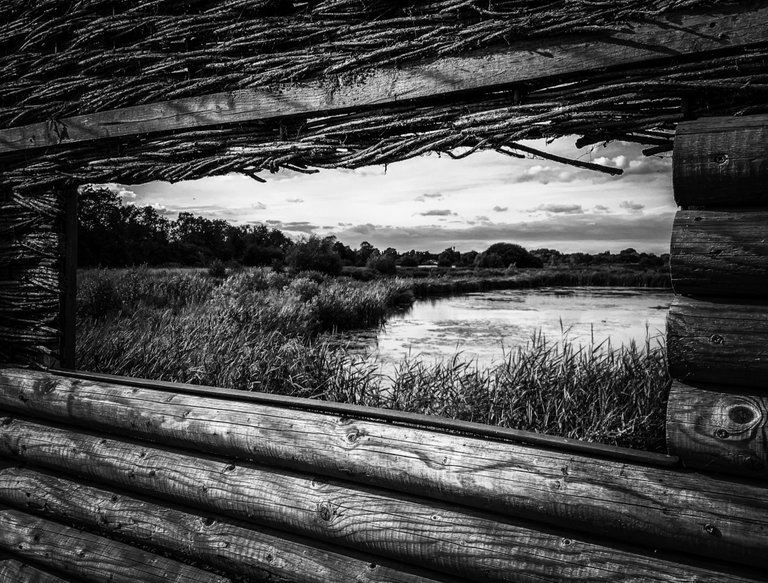 Dotted around the route are many 'hides' which are for bird watchers to ' hide' behind as they watch the plethora of bird species that have made this their habitat.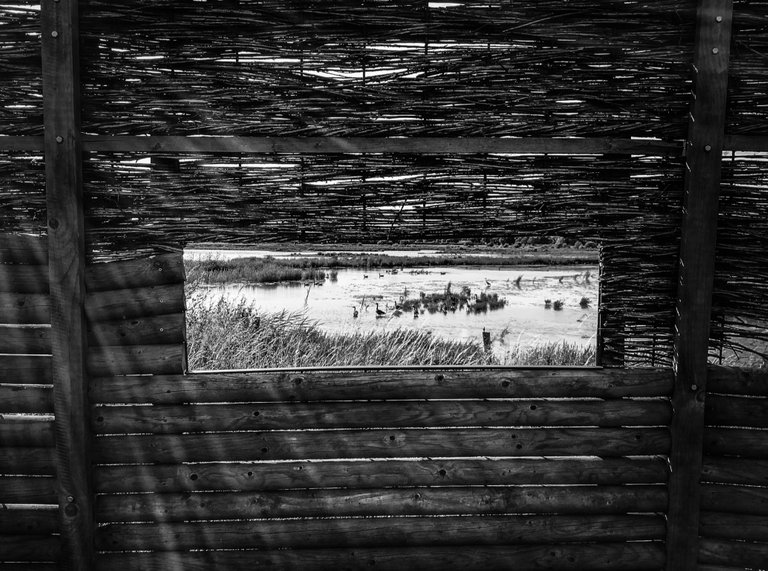 I got quite taken with the aesthetics of the hide itself and started playing with the observation ports and framing them making a picture within a picture.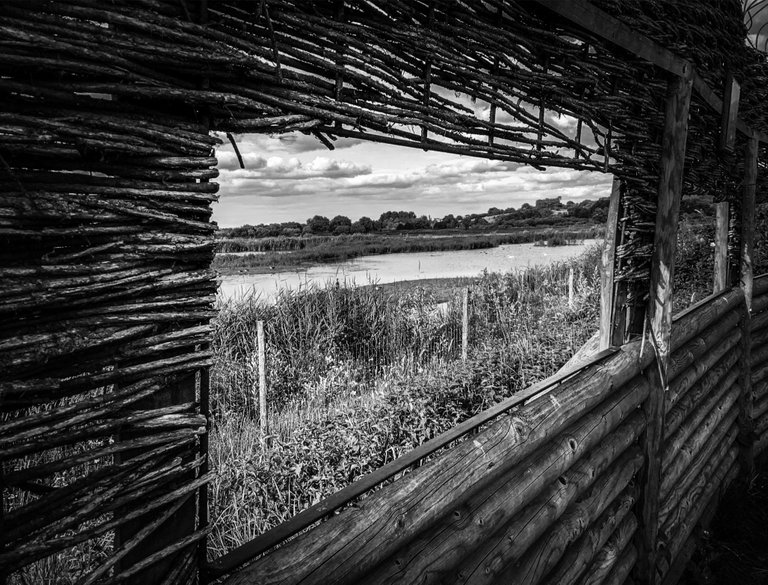 I really loved the effect with the tones and textures in monochrome and I got kind of carried away and ignored the birds completely.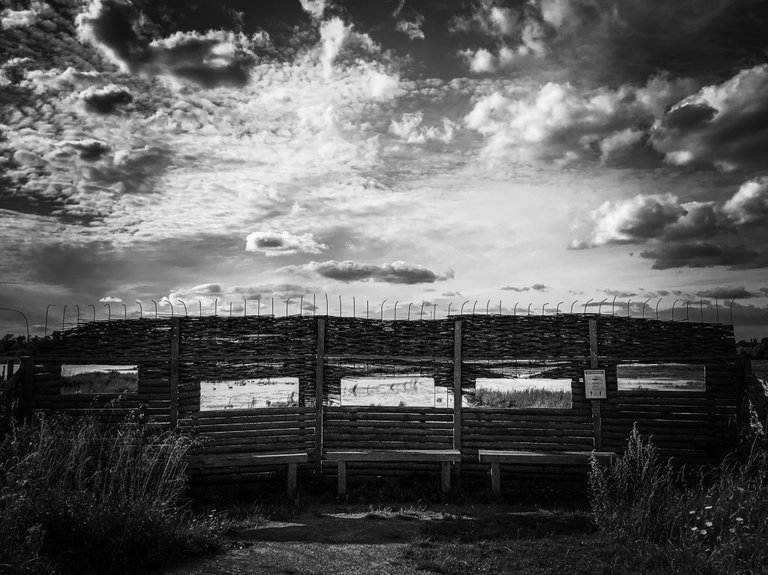 I think you'll agree the overall effect worked quite well in this medium. I am so glad there were no bird watchers around as they would have given me quite strange looks as I wasn't looking at birds at all. The birds however didn't care at all and went about their usual squawking and making lots of noise, splashing about etc.
I had a good time too!