Axie Infinity good looking update [EN/PT]
EN
Hi guys, did you see the new updates? I LOVED the axies got so much cuter.
The update just arrived with the new animations, and the axies were very cute, especially the axies, I was really excited to go play now, but started a 1 hour maintenance, what do you think the matches will be faster now with these animations ?
Based on comments and videos I've seen on Facebook, Discord and Twitter groups, Axie Infinity matches seem considerably faster. They were already much faster, after speeding up the attack animations, but with this change that excludes any delay, we can estimate that they were at least 10% faster.
Not to mention that now long-distance attacks were redone too, and all the animations in my opinion were perfect, but the ones I found cutest were the poison card animations were very cute but the fish cards were very cute too.
I'd like to know what your opinions are, about releasing an att 100% focused on aesthetics, being honest I think it's a good thing because it shows that they are really committed to the game, that they are not only focused on lands and V2 but also on updating the game. , making it prettier and faster to play, it's great to see that they think of players in such a way.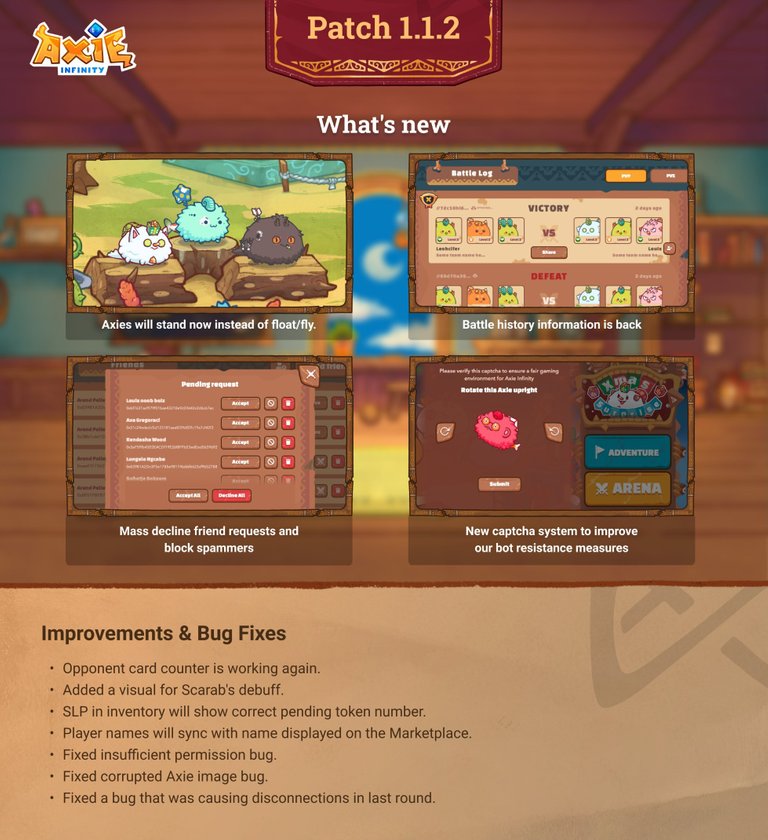 PT
Oii gente vocês viram as novas atualizações? EU AMEI os axies ficaram muito mais fofinhos
Acabou de chegar a atualização com as novas animações, e ficaram muito fofas principalmente os axies, estava bem empolgada para ir jogar agora, porem iniciou uma manutenção de 1 hora, qual opinião de vocês acham que as partidas vão ficar mais rápidas agora com essas animações?
Me baseando em comentários e vídeos que vi em grupos do Facebook, Discord e Twitter, as partidas de Axie Infinity parecem consideravelmente mais rápidas. Já estavam bem mais rápidas, após acelerarem as animações de ataque, mas com essa mudança que exclui qualquer demora, podemos estimar que ficaram pelo menos 10% mais rápidas.
Fora que agora ataques a longa distância foram refeitos também, e todas as animações na minha opinião ficaram perfeitas, mas as que eu achei mais fofinha foram as animações de cartas poison ficaram muito lindinhas porem as cartas dos peixes ficaram muito fofas também.
Queria saber quais as opiniões de vocês, sobre lançarem uma att 100% focada na estética sendo sincera eu acho algo bom porque mostra que eles estão realmente empenhados no jogo, que não estão só focados nas lands e na V2 mas também estão em atualizar o jogo, deixando de forma mais bonita e mais rápida para jogar é muito bom ver que eles pensam nos players de tal forma.!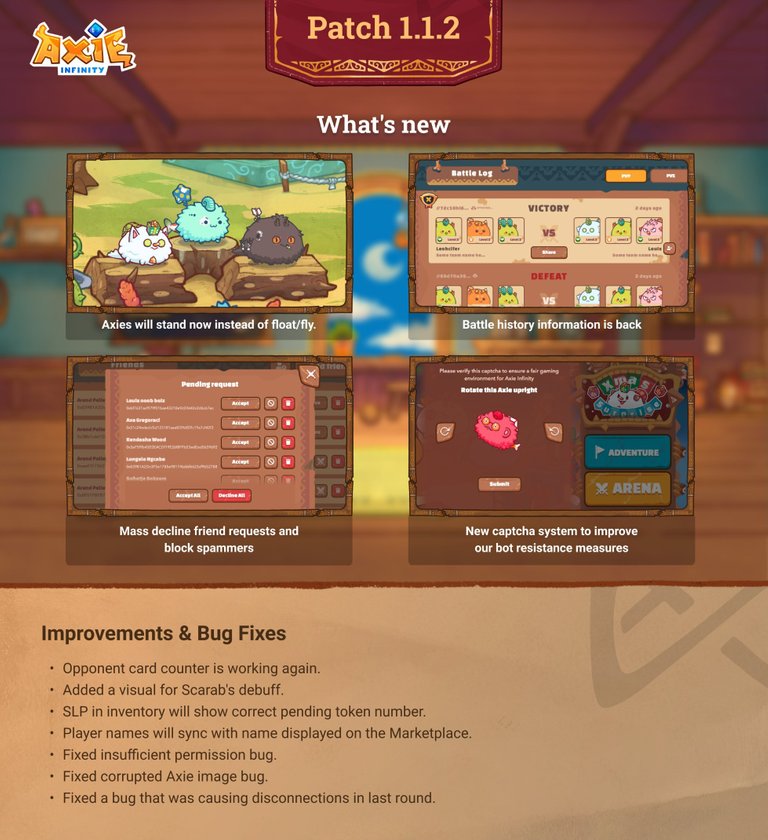 ---
---