The Incidence During The Strike - A Memorable Joke

I saw the topic for this week and about three incidence replayed in my memory, I couldn't stop laughing. It's funny how these memories live rent free in our heads and we are made to laugh at them once in a while especially on occasions like this when we are made to retell what really happened 😅 I thought of which would be more funnier to share but also the most recent one since I had a few photos to show for it.
What happened was this? I'd like to start from where it all began as it would make it more funnier that way.
School resumed and as usual students refused to resume immediately but then we got a group message announcing a quick test that would guarantee a good total score if done well for exam time. You needed to see how all the students appeared in less than two days, I still didn't get how it happened because I remember some of my friends saying they didn't have money 😅 we all resumed, test didn't happen but there were classes back to back that no one could dare go back home.
We didn't go deep into the semester before examination week was announced, every student were caught off guard considering that they shifted the exam way to close and many didn't study while at home. We couldn't complain of course but our group chat were filled with students asking for a miracle not to let the exam happen at the announced time 😅 that miracle came... A strike happened to send every student back home.
But guess what! Our school refused to let us go, I mean all the lecturers and workers refused to adhere to the strike instructions and they kept preparing for the exams coming ahead. Students couldn't cry but I was one of the many others who prepared their bags just in case they changed their minds because the strike was so sure not to be called off anytime soon.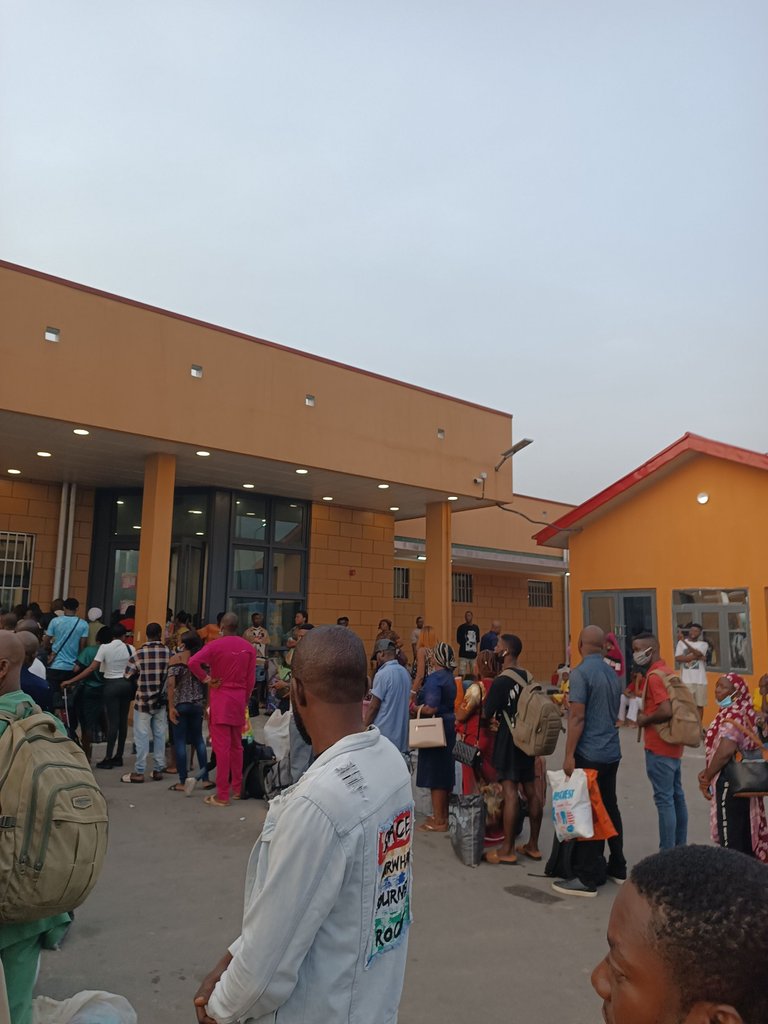 A week to the exam week, the school allowed us to go home for the strike. You needed to see how students were acting like "Moses and his people singing the song, Pharoah let my people go" 😂 we literally had our bags at the station waiting for the announcement from our school. I couldn't stop laughing to see most of my course mates at the station with me, it was more like a school excursion than an holiday to go home for us.
We got to the station as early as 7am in the morning but the train didn't come for hours, we didn't relent in waiting since we were so sure that we were going home that day. While some were gisting away, some couldn't stop spending their left allowance since they will be going home anyways, home to enjoy free foods and worry less about saving.
That picture you see there is only a half of the number of the students waiting that day for the train to come pick them up. From 7am till 4pm and we were still feeling like we haven't waited for too long, it was obvious going back to our hostels was the higher punishment than waiting at the station 😂 so we kept waiting until a young man came to announce that the train has issues and won't be travelling that day.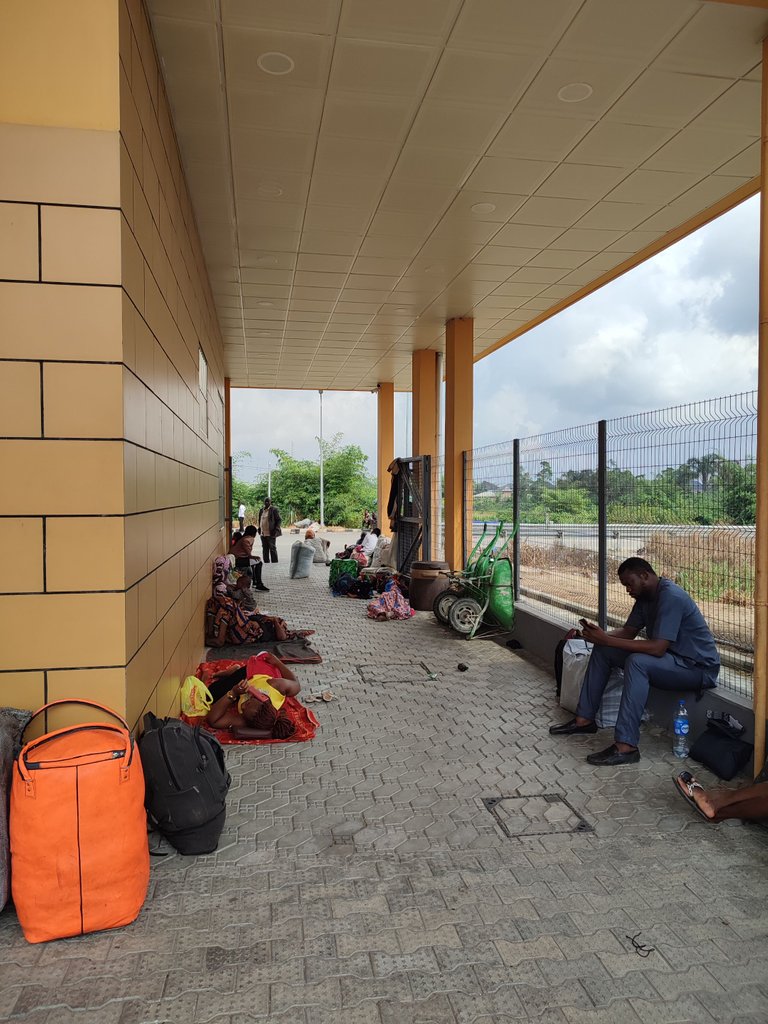 This was how we ended up going back home one after the other, come and see where students were showing strong faith. One said "I'll still wait o, what if the train comes when you all have gone? I'll be the only one to enjoy the journey back home" 😅 we all laughed at her as we prepared to turn back. I saw some students crying, why? They had spent all their money on junks because they didn't think they will be going back home.
So it was obvious that they won't also go back to their homes the next day since they will have to find money to get to the station again before travelling home 😂 my memory is still fresh on how we walked back to the park to take us to our hostels as if we were done doing our excursion with our huge bags that seem like we didn't want the strike to end once we get home lol.
We did a good rounds of laugh at each other as we journeyed back to our hostels 🥲 we couldn't cry, that's why. Our long awaited travel got delayed without much warning and we had to live one more day at the school area before going back home for the strike, some stayed for more than one day because they trusted the train movement so much 😅
Images used are mine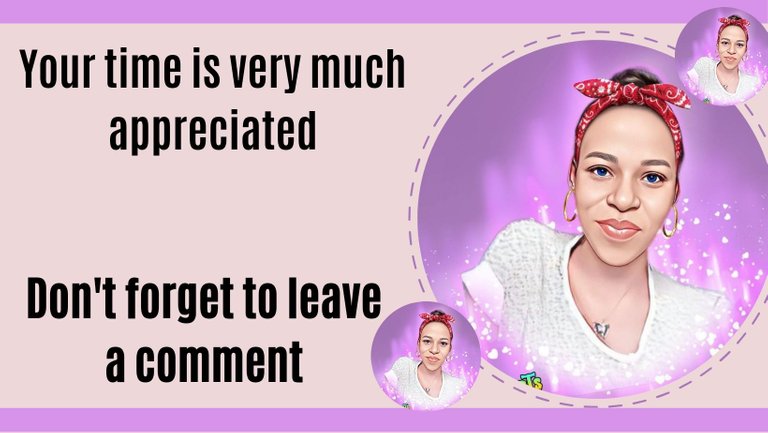 ---
---