Hello Fellows! Today I came to peshawar again because tomorrow is our physiology paper and this is going to be our last paper of 4th semester and we will have our summer vacations from 20th july to 17th august. So I just reached Peshawar and opened my laptop to complete the daily quest in splinterlands game and the quest today was an "EARTH QUEST" and i Completed that in 45 minutes almost. I was using "UNICORN MUSTANG" and
"GOBLIN THIEF" cards as my main cards in all of the battles today almost.
The reward of today's quest is a "LEGENDARY POTION" which you people can see in the Last Screenshot below.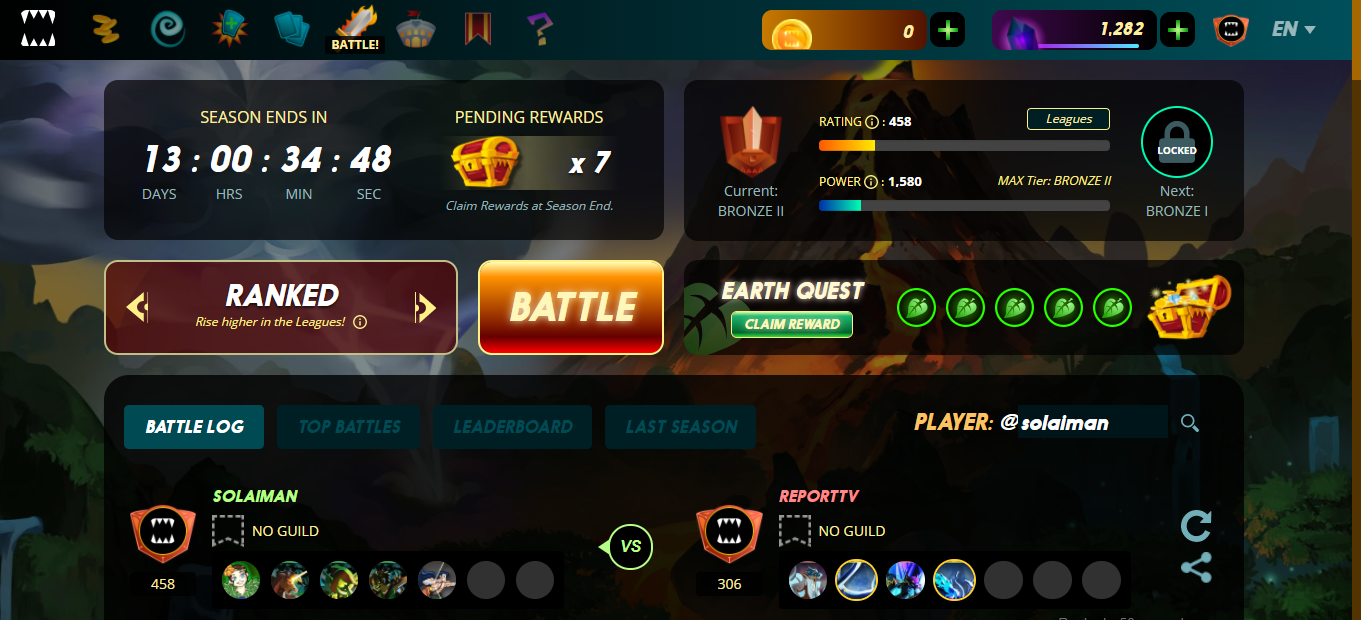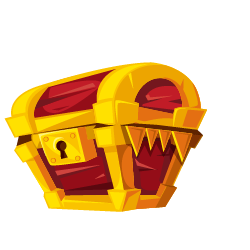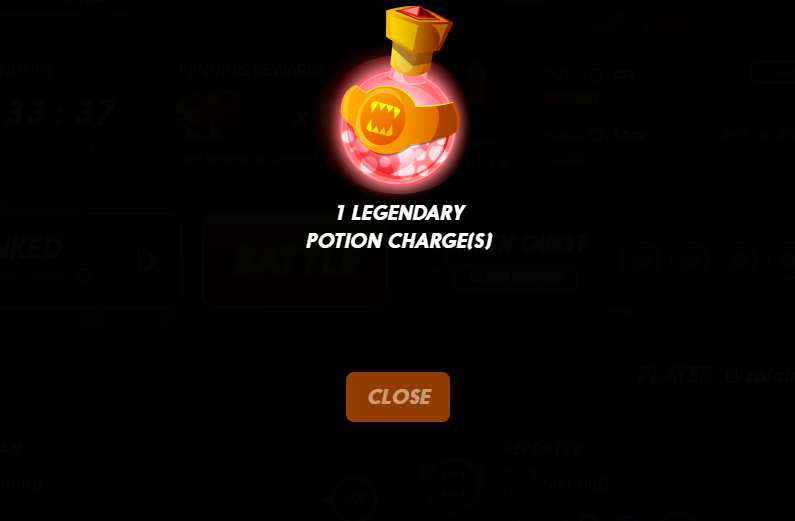 If you want to play splinterlands,be free to join through this link below and experience playing this beautiful game that will help you to boost your mind capabilities.
https://splinterlands.com?ref=solaiman