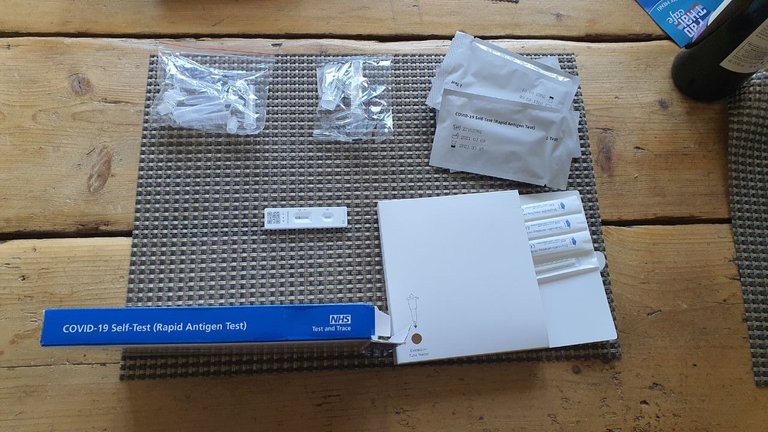 [personal photo]
Today I would like to take a break from posting about crypto as I would like to share my thought about what is happening in UK nowadays.
I have been skeptic and afraid of being in UK when the World Pandemic of Covid19 started spreading around and especially here in the United Kingdom.
We started with Boris Johnson that was stating he wanted to have a general immunisation just catching the virus and fighting with it. Seriously was this the right move? Well No!!!!
Few days after saying that, Boris announced a different approach as London was getting out of control and so the rest of UK where I live.
I have said I have been afraid as the NHS in this country didn't have a good name, I was afraid of being left behind the British as "just resident" and not a citizen; I was afraid of lots of things but I would like to share where we are at now!
We have been one of the fist country starting a vaccination campaign and having probably the 70% of our citizen already vaccinated. They started before with the shielding people, then who cares about them, then going through the age... 90 80 70 60 now they started the 40 and soon will be my turn.
Not happy of this... considering the chance of still having high numbers of infected people, the government has decided to spend more money (well criticised by many) to allow everyone an At Home Kit as you can see in my photo and it is absolutely free of charge.
I have opened the kit and I have put everything together to show you all the tools of the kit received home. I have done already my first test and it come as negative 😍.
---
ITA
Da quando e' scoppiata questa pandemia ho avuto moltissima paura e scetticismo all'idea di dover stare in UK, paese dove vivo e posto in cui avrei dovuto affrontare questa situazione di emergenza.
Il sistema nazionale della salute non ha mai avuto una fama assurda proprio perche' magari noi cerchiamo di compararlo a quello Italiano (so gia' ci saranno commenti a tal proposito).
Poi aggiungiamo il fatto che Boris Johnson volesse una immunita' di gregge e che non avesse preso seriamente questa patologia, beh mi ero cagato sotto anche se non volevo darlo a vedere.
Ero scettico su come questo paese potesse agire e reagire davanti a tale problema ed invece oggi sono qui a ricredermi parlandovi di quello che sta accadendo adesso proprio mentre vi parlo.
Oltre ad aver fatto partire una campagna vaccinale prima di qualsiasi altro paese dell'Unione Europea, il Regno Unito ha vaccinato tantissime persone iniziando da quelli delle fasce piu' deboli per poi passare a chi si occupa di loro quindi lavoratori delle case di cura, medici, infermieri etc per poi proseguire in base all'eta'. 90 80 70 60 50 ed adesso hanno iniziato anche a vaccinare i 40enni. A breve tocchera' anche al sottoscritto e non vedo l'ora.
Non contenti del piano vaccinale solamente e convinti del fatto che ci siano un sacco di casi di persone positive ma asintomatiche, il Regno Unito ha voluto spendere soldi per garantire un kit per testarsi per il covid fatto a casa. Si ordina il Kit che arriva entro 24h e potete farvi il test a casa in base a quanta gente incontrate per lavoro potete farne anche 1 al giorno... io ne faro' uno alla settimana sia per la mia sicurezza che per quella degli altri ed il bello e' che e' tutto GRATIS. Pazzesco siamo passati dal doversi immunizzare da soli a tutto questo e ovviamente se riusciamo ad uscire da questa pandemia il prima possibile, immaginate cosa succedera' all'economia Britannica?! Non sono consigli finanziari 😁