The View Point Pha Nam Xay - Traveling to Vang Vieng, Laos 🇱🇦 (ຜານ້ຳໄຊ, ວັງວຽງ, ປະເທດລາວ)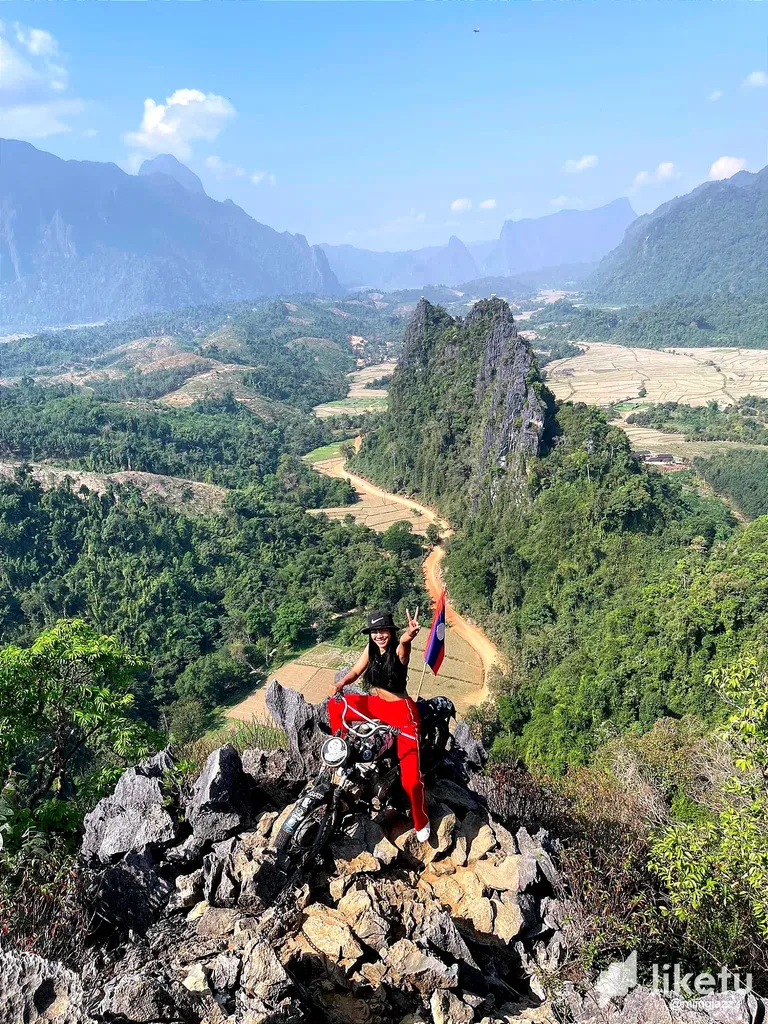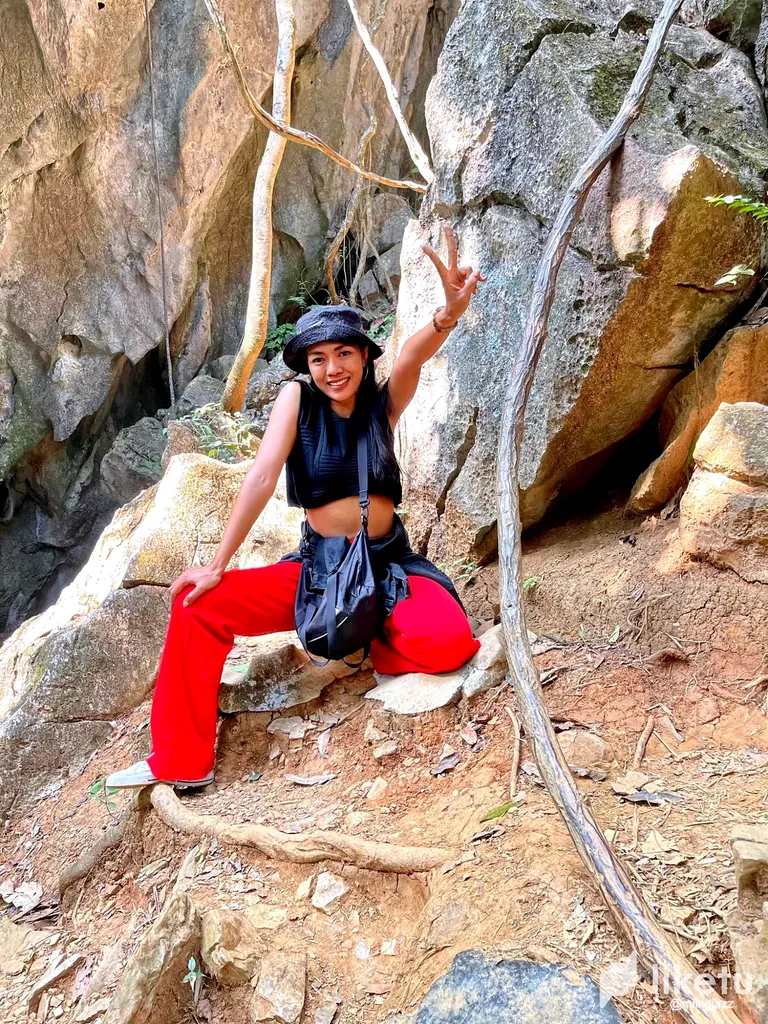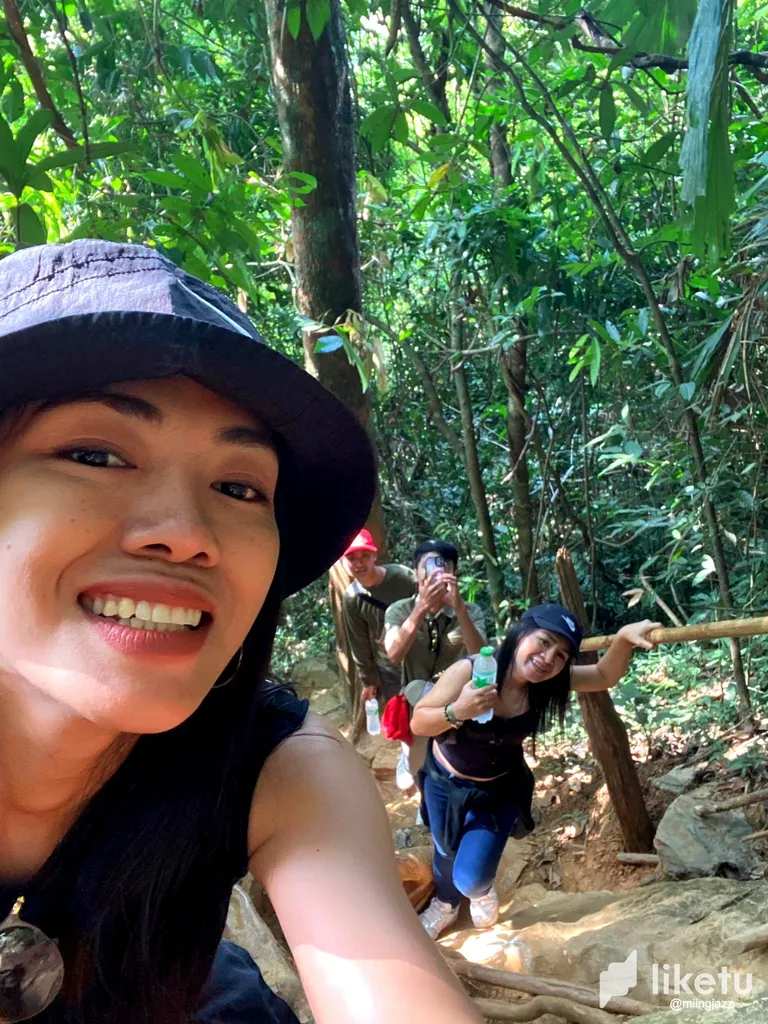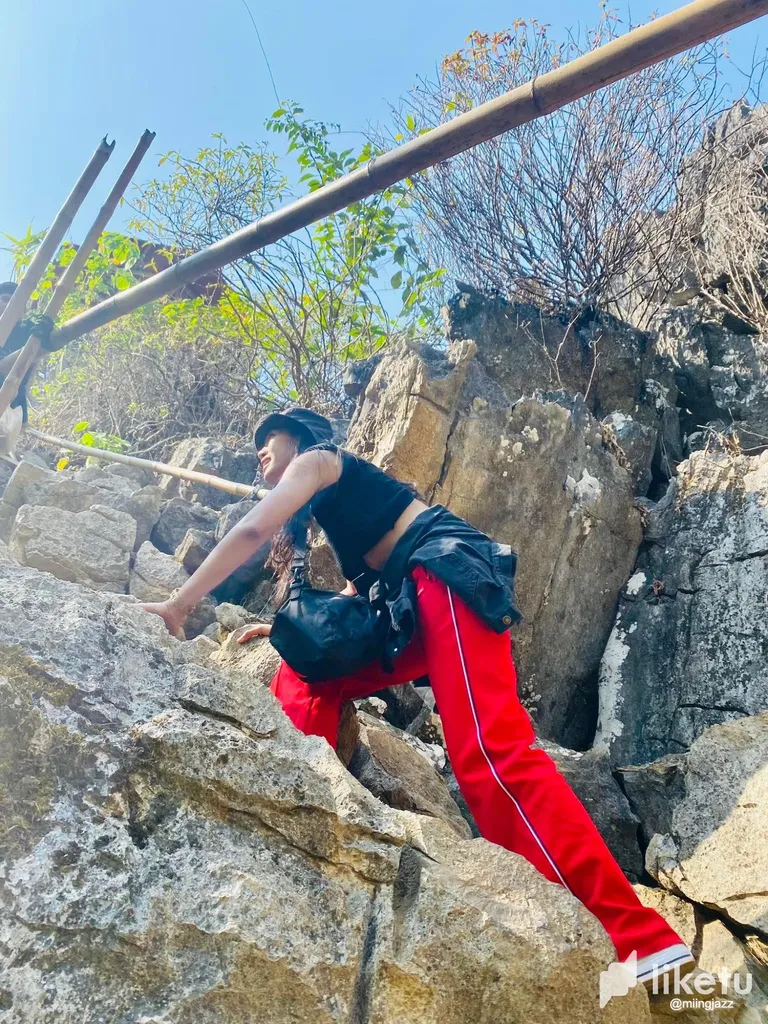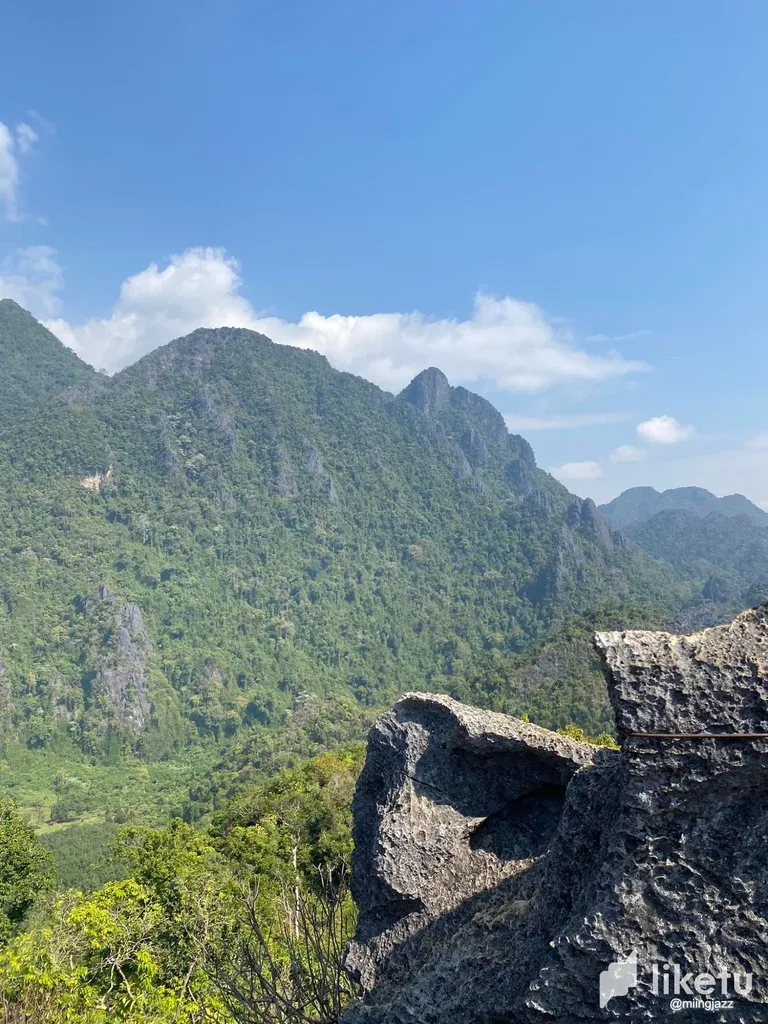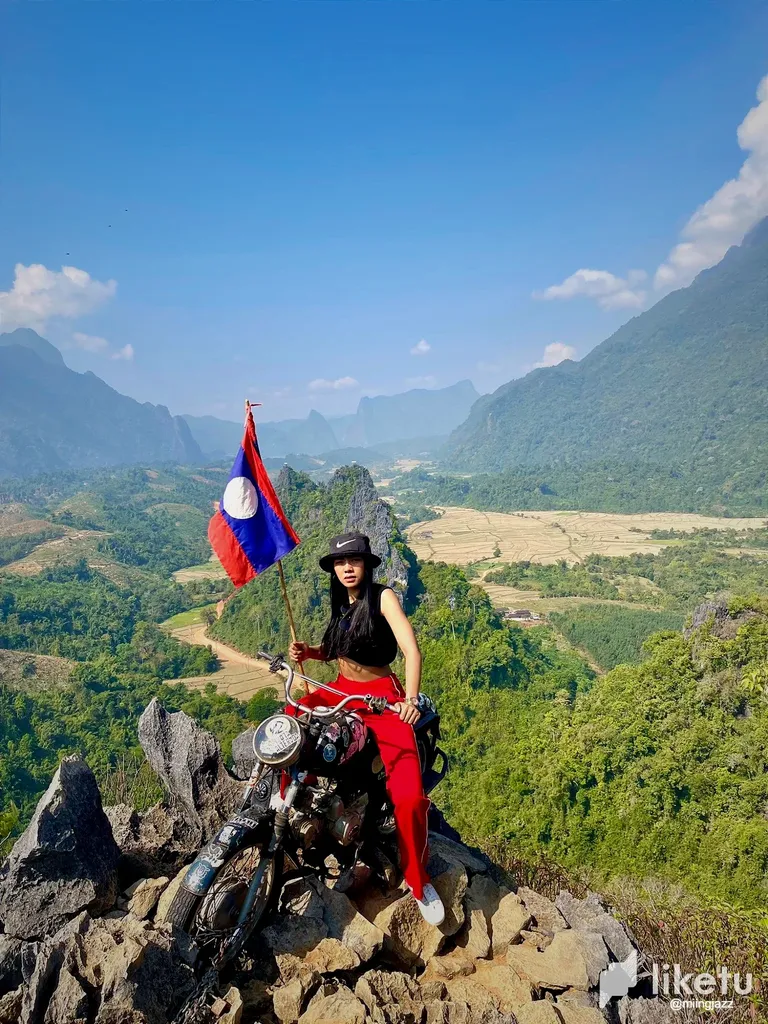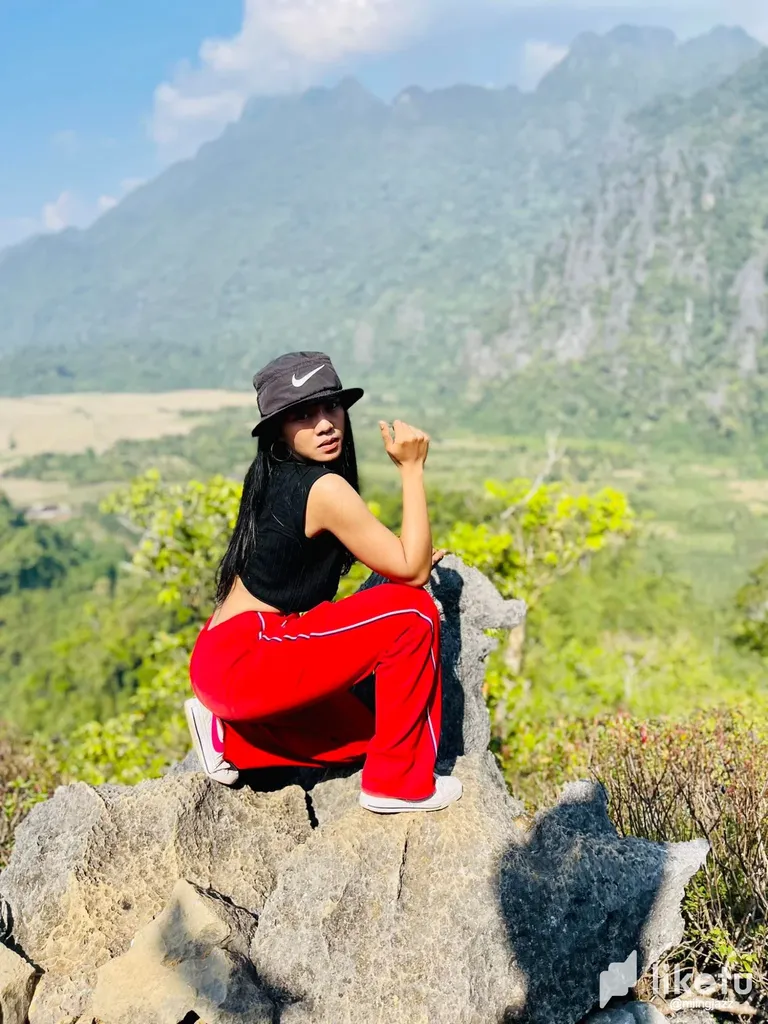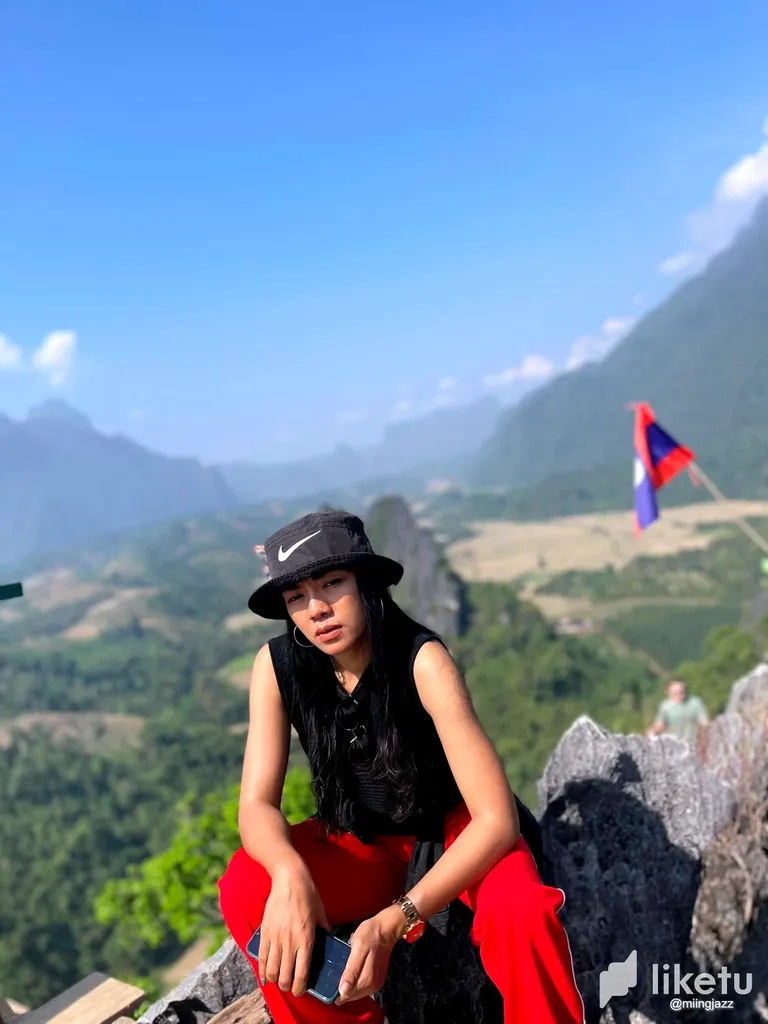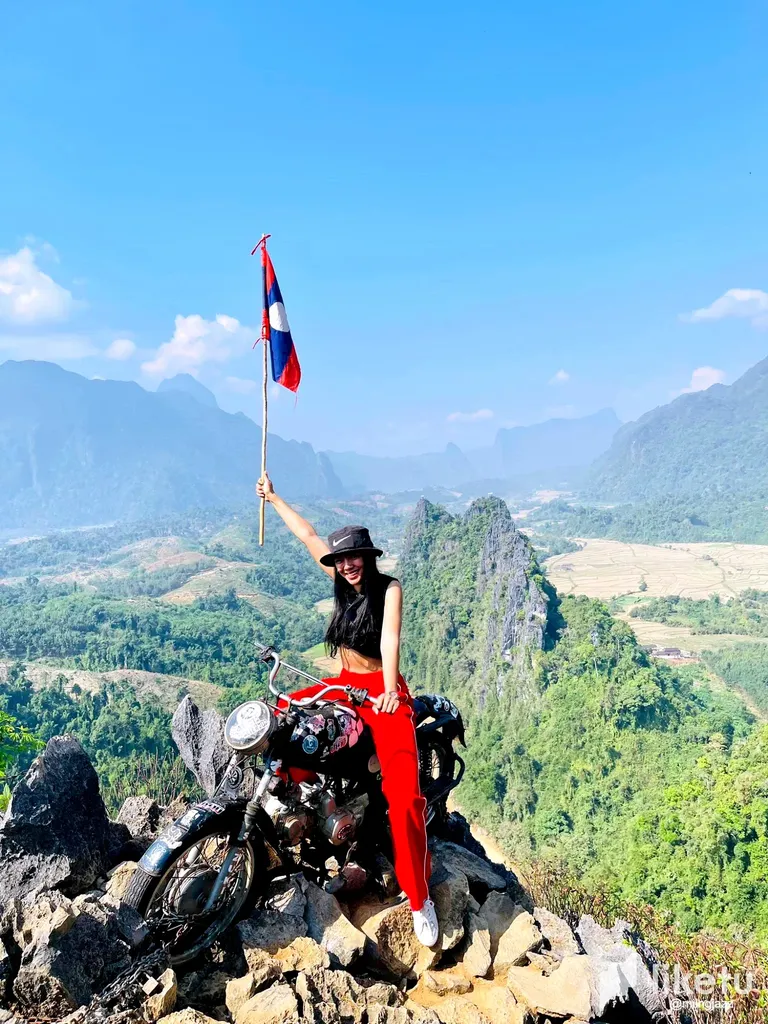 Pha Nam Xay is a viewpoint that is another tourist attraction in Laos. Offering a beautiful 360 -degree view overlooking the rice fields and mountains is another place that anyone has the opportunity to visit in Vang Vieng. Laos should not be missed. Traveling to Pha Nam Sai is about 9 km from Vang Vieng. You can rent a motorcycle or a car to go as a tour. The way to go is quite dusty, whoever is going, don't forget to wear a mask to cover your nose to prevent dust. Before going, read reviews and find a lot of information.
---
When reaching the ascent, there is an entrance fee of 10,000 LAK per person, but we have to walk up by ourselves, a distance of 350 meters, it's doesn't look far. but very steep The time it takes to walk up is about 30-40 minutes along the way. There are accommodations along the way. The path has handles to make the way up a sharp jagged rock. The closer you get to the top of the mountain, the more dangerous it is, both steep and steep. Must be careful Shouldn't come on a rainy day because it can be slippery.
When walking up to the top of the mountain, Pha Nam Sai, and seeing the natural view, all the tiredness felt that it was worth it because the atmosphere above is very good, with a beautiful 360-degree view that can take pictures from every angle and that is a highlight. This place is The motor parked above has the flag of Laos. Behind is a mountain view. I still think in my mind who took that motorcycle up. It is advisable to bring water to dress in a way that allows easy movement and should wear canvas shoesfor safety.
---
Open : 6 am - 5 pm
Nam Xay View Poin (Map)
---
For the best experience view this post on Liketu
---
---