[ENG/PT-BR] Have you ever seen a jabuticaba tree and its fruits?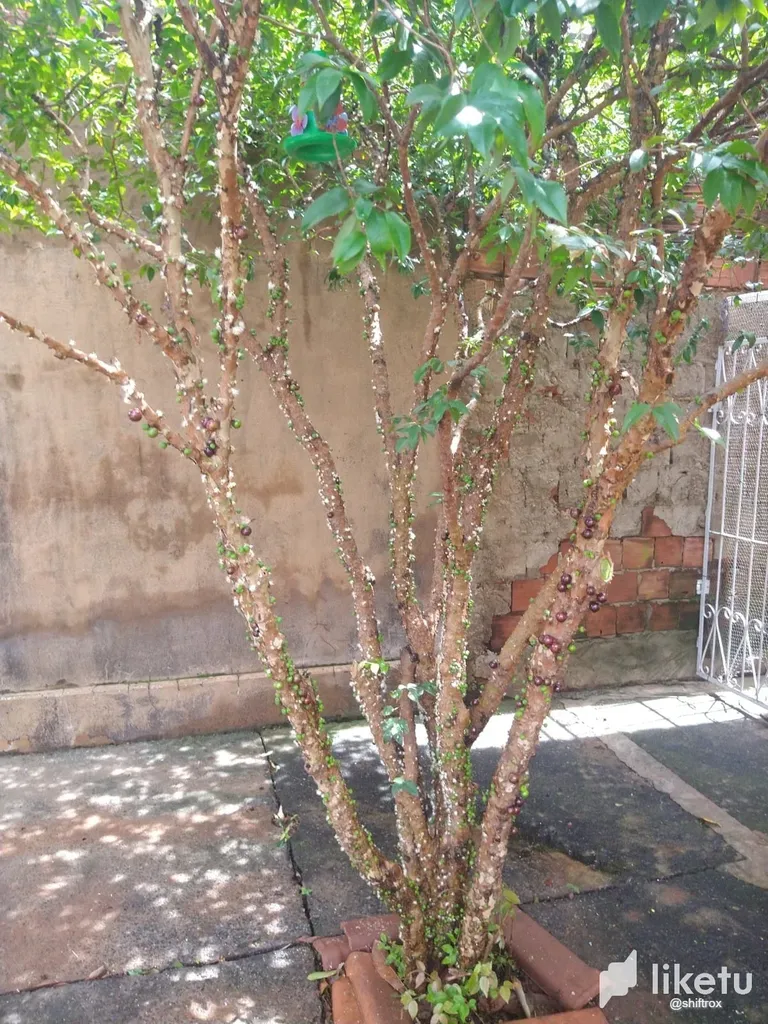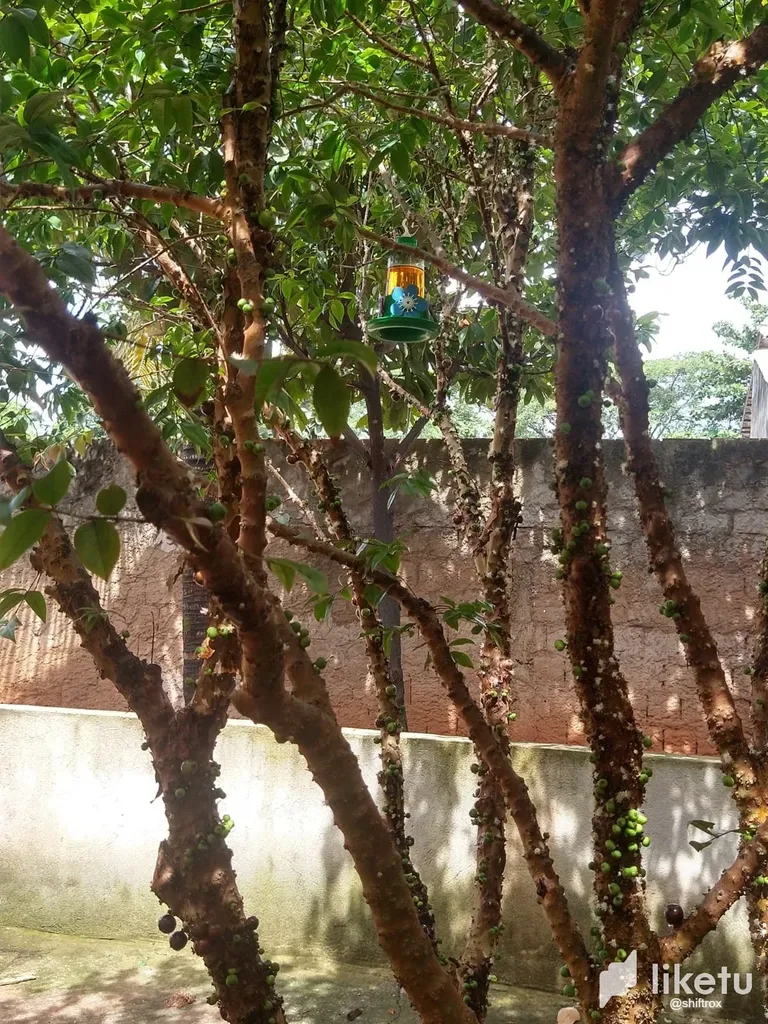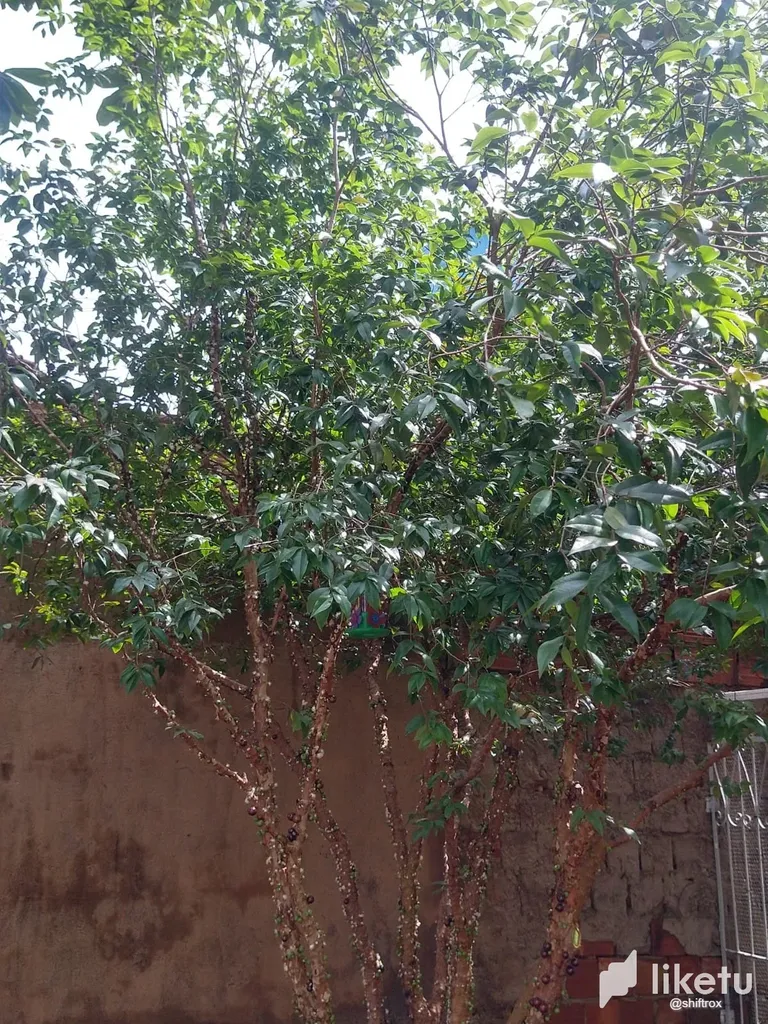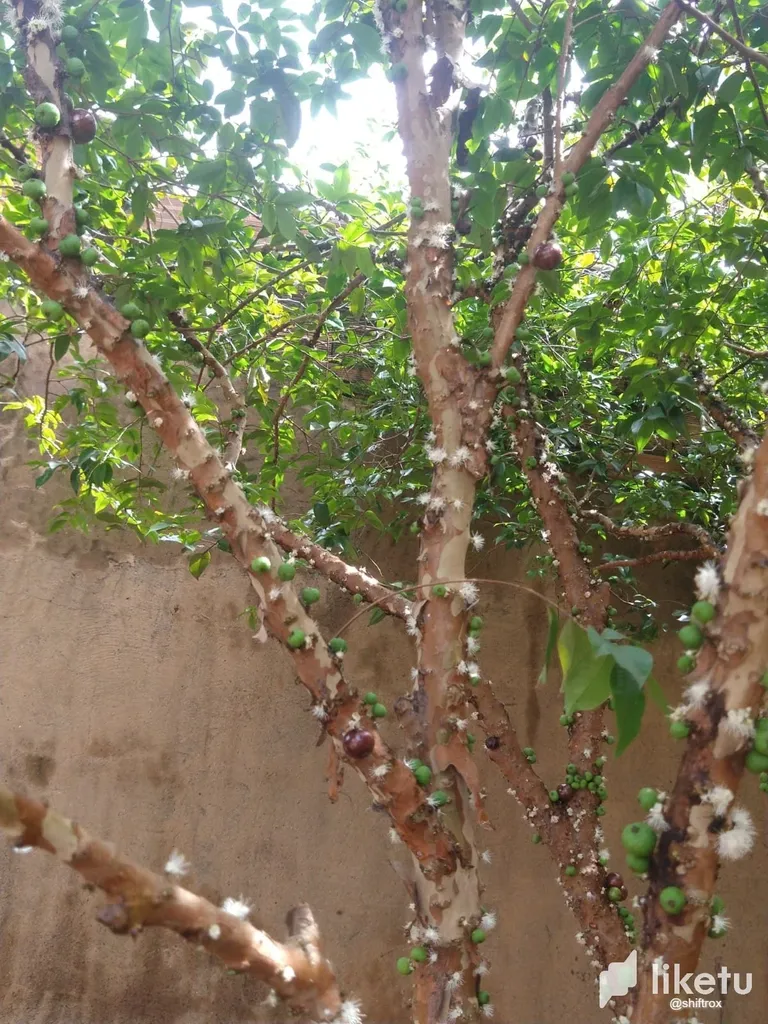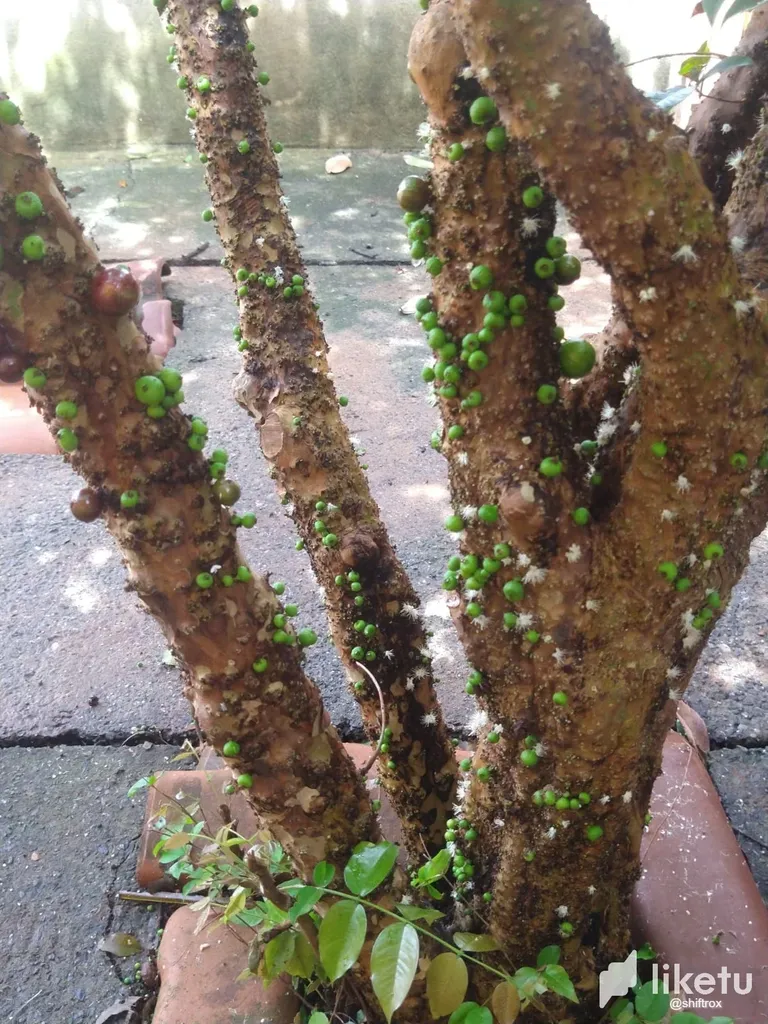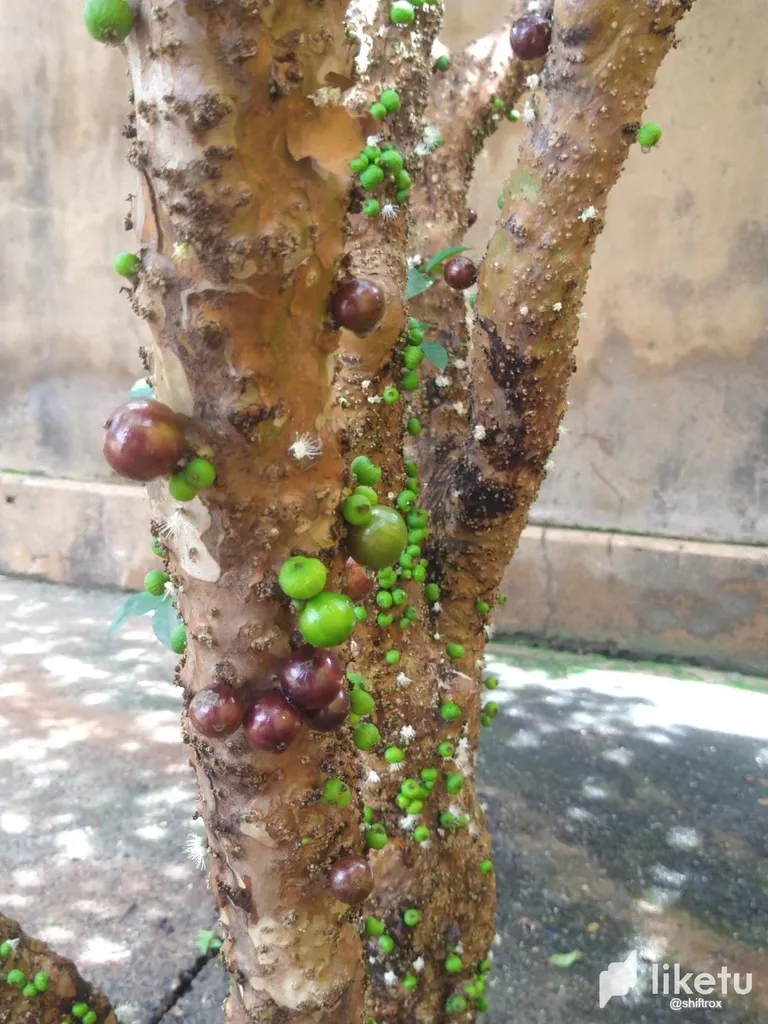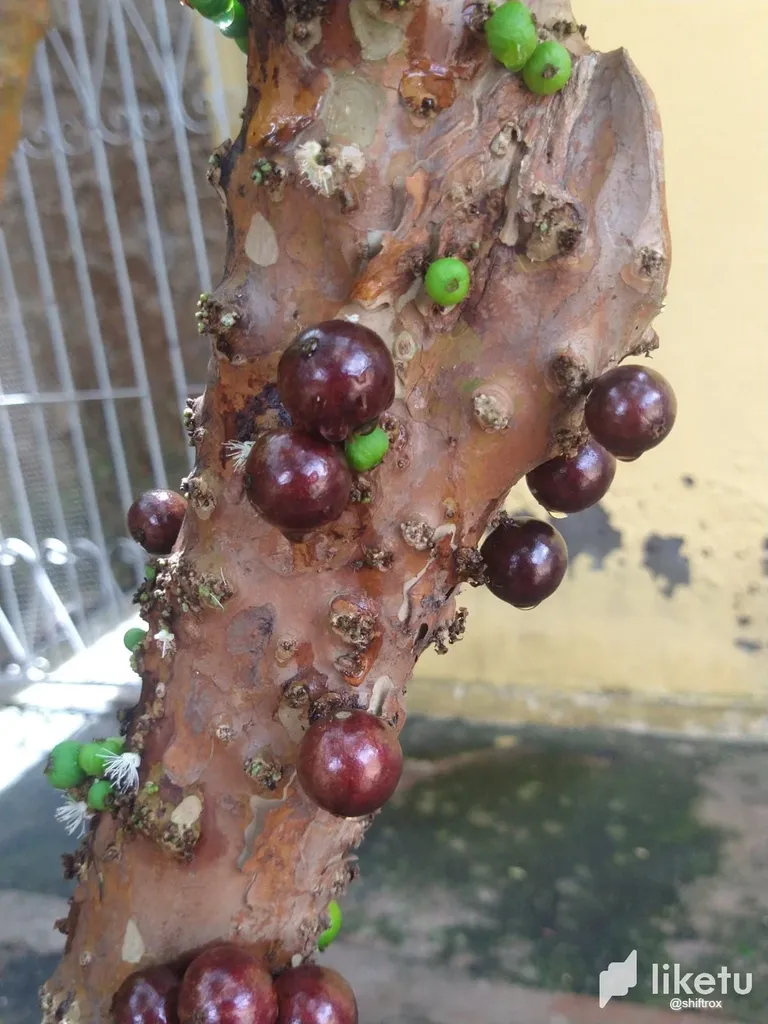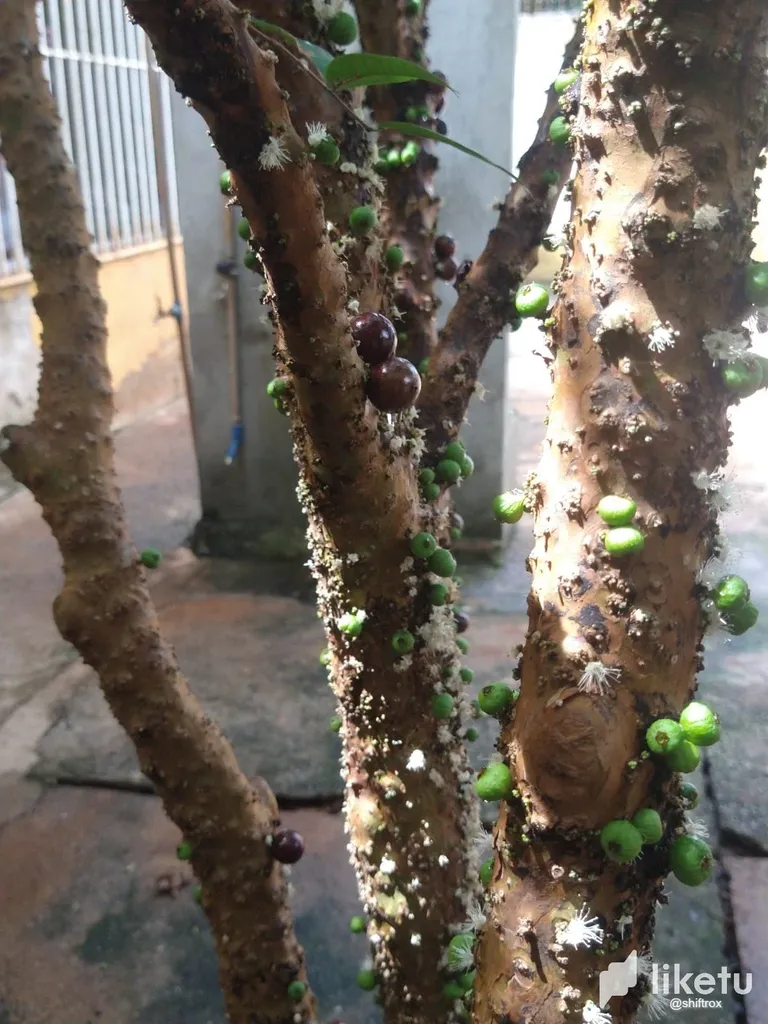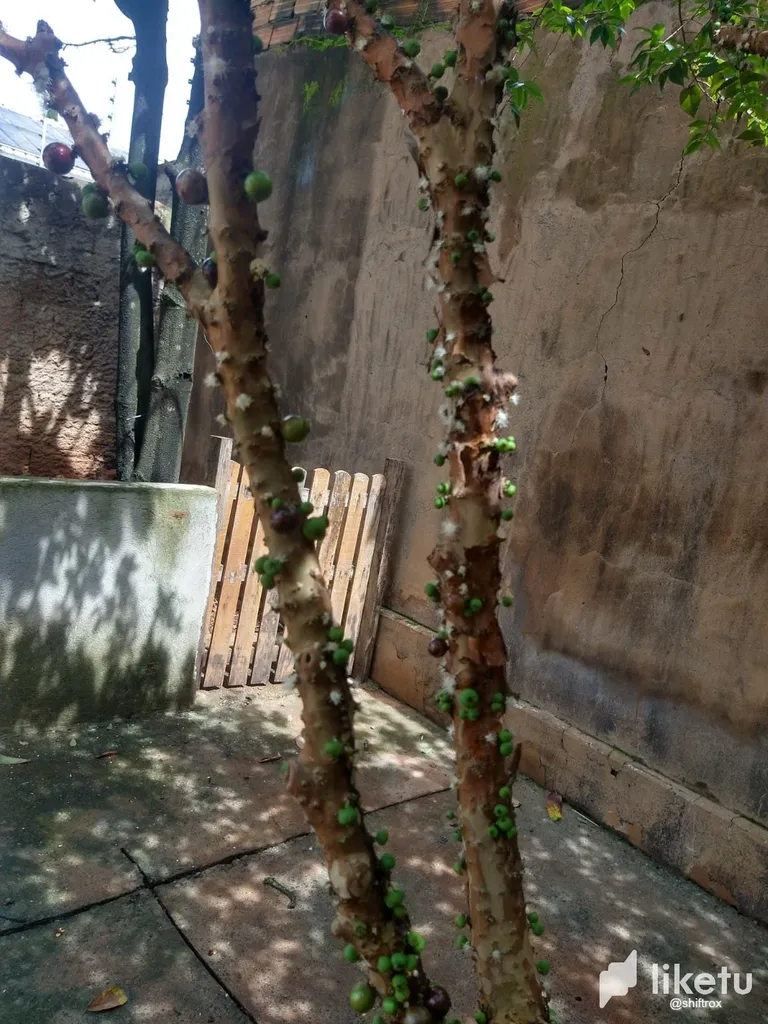 [ENG]
Have you ever seen somewhere, whether live or through images, what the jabuticabas look like? That fruit that grows and stays on the trunks of the jabuticaba tree? I believe that anyone from Brazil must have seen it many times, but perhaps people from abroad have never even heard of this fruit.
For this reason, I went to the house of a couple of friends and when I saw it, I obviously took some pictures to share with you. Although I don't enjoy it so often, I do eat it from time to time, because I find it very tasty.
The tree itself, can reach up to ten meters in height, having a trunk in lighter tones, stained and smooth, of course it depends, each one is each one. Its most striking feature, as already mentioned, are its flowers and fruits that grow clustered on its trunk, making it easy to remember when we say its name in a conversation circle.
The fruits have a black skin and white pulp and are usually consumed right there, when you pick them from the tree or buy them in the market, for example, but you can also taste them in the form of jelly, juice, liqueur, wine and vinegar.
Well, that's it, I hope you liked it! Some information that helped me to write this text, I took from Wikipedia.
Photos taken from my Motorola G8 Plus

[PT-BR]
Você já viu em algum lugar, seja ao vivo ou por imagens, como são as jabuticabas? Aquela fruta que nasce e fica nos troncos da jabuticabeira? Acredito que quem é do Brasil já deve ter visto muitas vezes, mas, talvez as pessoas de foram nunca tenham nem ouvido falar desta fruta.
Por esse motivo, aproveitei a ida na casa de um casal de amigos e quando vi a mesma, obviamente tirei algumas fotos para poder compartilhar com vocês. Apesar de não desfrutá-la com tanta frequência, uma vez ou outra costumo consumi-lá, pois acho bem saborosa.
A árvore em si, pode chegar até a dez metros de altura, possuindo um tronco em tonalidades mais claras, manchado e liso, claro que isso depende, cada uma é cada uma. A sua característica mais marcante, como já mencionado, são suas flores e frutos que crescem aglomerados em seu tronco, a tornando fácil de se lembrar, quando dizemos o seu nome em uma roda de conversa.
Os frutos têm a sua casca negar e a polpa branca e são geralmente consumidas ali mesmo, no momento que você pega de sua árvore ou compra em um mercado, por exemplo, mas também podemos degustá-la na forma de geleia, suco, licor, vinho e vinagre.
Bem, é isso, espero que tenham gostado! Algumas informações que me ajudaram a escrever esse texto, retirei do Wikipedia.
Fotos tirada do meu Motorola G8 Plus
---
For the best experience view this post on Liketu
---
---