My garden.
The post below is curtesy of this challenge by @simplymike.
---
Gardening is can be about beauty.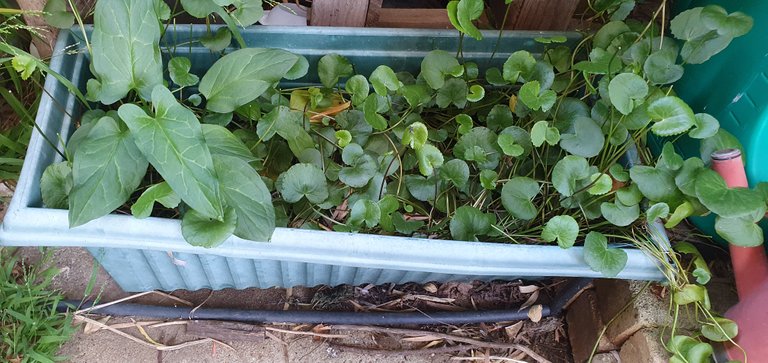 This picture however is of an old self watering pot I am growing Gotu Kola. A herb that promotes healing and maintenance of the bones and cartilages. There is no beauty in practical application of garden spacing. Especially when I have this close to hand. The left of the pot has an invading plant. I have no desire to grow it but I am intrigued of its persistence so it lives another day . The leaves at the bottom of the pot, its use is to create new soil. Organic material waiting to be used around the garden. I see use not mess.
Small leaves of sanity.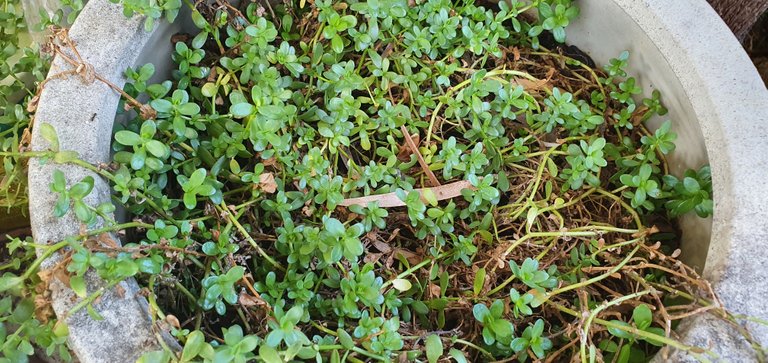 The mind is the most important organ of the human body. Brahmi, an herb that protects the mind by promoting memory and cognitive improvement. I know it's a mess. The picture you see here is of a small pot blown up and its not been cleaned or made presentable. There is beauty in nature. To some degree it is this simplicity in the green and mess that I want to show you that beauty can be anything simple.
Little flowers and tomatoes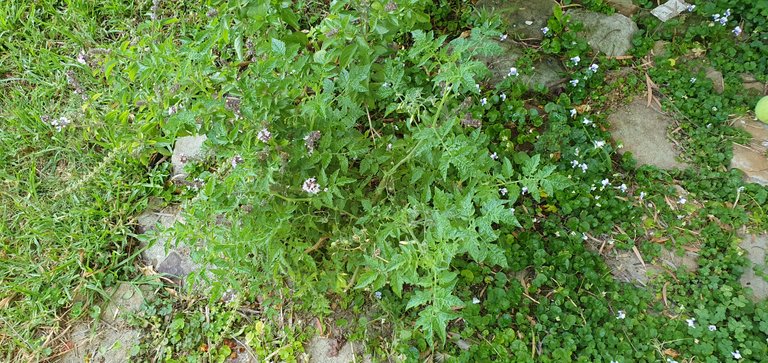 The cherry tomatoes have been in this position since last year. It has survived the winter and heavy pruning. Along side it, Perennial Basil, attracting bees into the garden. They work their magic both keeping life moving and adding a scent that lingers in the air. The ground next to them a ground covering too ling ago purchased and planted that I have no more recollection of its name. One sleepless night googled its use to supposedly allow one to eat its flower. Have not tried to eat them but once you google something they tend to be correct. Or so I have been told of.
Seeds for next year.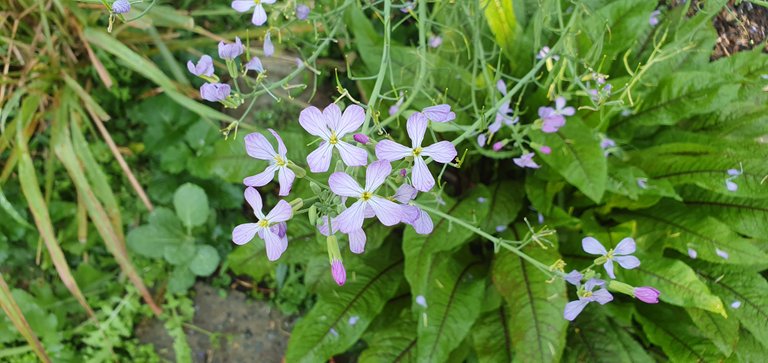 In the background of the flowers are sorrel leaves. These variety are edible but I have not desire for their taste. I have found them to be bland in taste. They are planted for their coloring and bright stems. The flowers are from a radish plant allowed to go to seed. I have had this genos for the last 6 years. I bought the seeds off eBay. Allowing them to seed each year. You may notice also the long leaves of the Lemon Grass to the left, a great plant for adding to fish.
Brand new beginnings.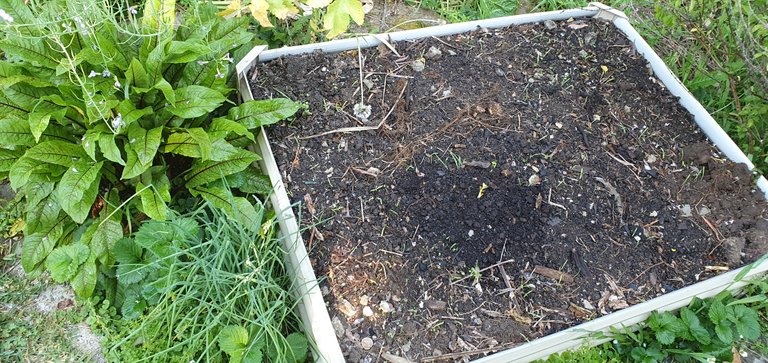 A new garden bed for this season. Already life has started to sprout into the bed. Unwanted growth but growth none the less. I have sown tomato seeds but they have yet to spring out of the ground. There are chives on the side that have kept giving me flavour to my salads. Strawberries year in year out. There is a beauty when I look at this bed as it provides endless possibilities for the future.
Life in unexpected places.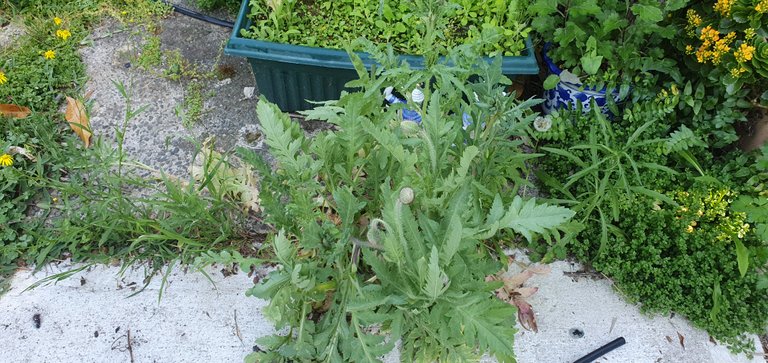 My daughter grew poppies on the green pot behind the poppy about to bloom. We didn't expect the plant to grow in between the cement slabs. Here they are. Growing even in the place they were not meant to. I leave this as the last photo in this post because I think anything is possible when you give the time and effort to your garden.
Thank you for your time.