Today I've been busy playing around with symmetry on shapes and patterns for a more interesting background. The easiest way to do this is to flip the digital image so that you then have 2 images. When they are connected together the top and bottom image appears symmetrical. Hard to explain, but I think you get what I mean.
So below are two slightly different versions, produced mainly by changing the opacity settings.
Version 1. Symmetrical Background (with Opacity).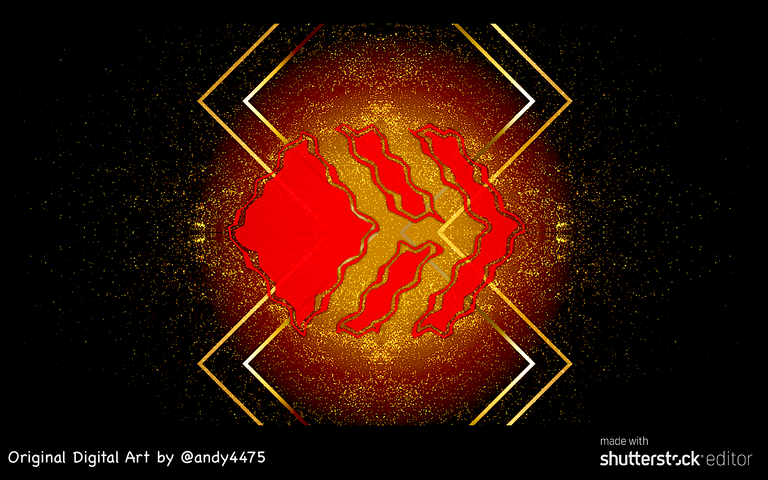 Version 2. Less Opacity, brighter red Hive Logo.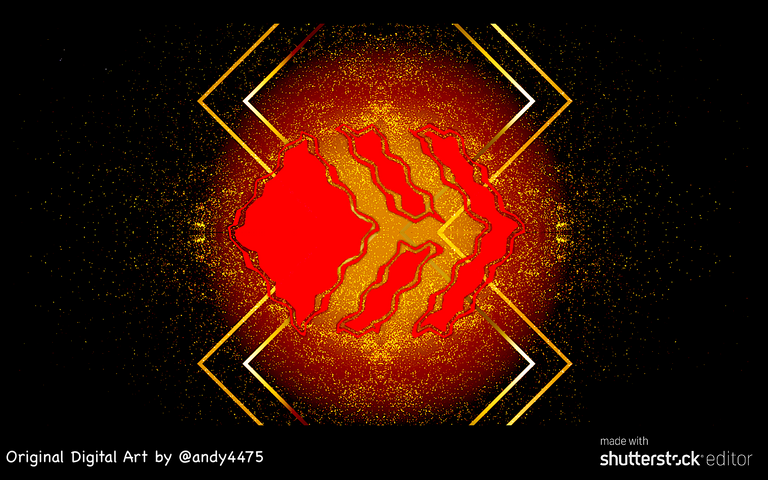 Now I will share some screen shots of the various stages of the Banner creation...
Here you can see the first half of the background.


Now with the background flipped and joined together and the Hive Logo added from another PSD layer.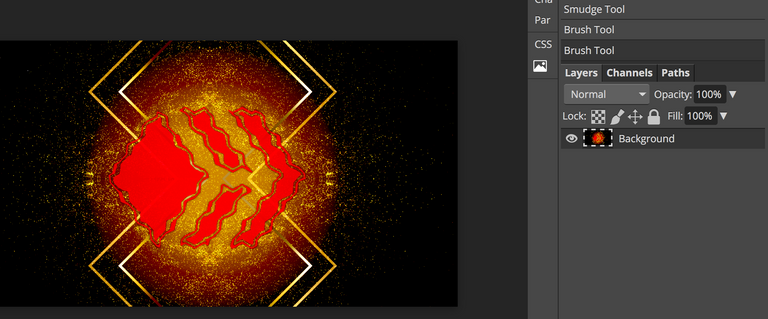 Finally the "Zinc Filter" in ShutterStock Editor was used, which reduced the opacity of the Hive Logo (Only used for the above version 2 image).

So that's it , just some fun with symmetrical patterns for Tonight's Hive Promotion Banner. Later I will tweet it out for the new #posh promo initiative. (Please See the latest article by the @poshtoken account for more info).


All of the above Banner Designs and Digital Images were created by me
[ Strictly Copyright ©2020 @andy4475 ] & Published exclusive to Hive.
Many thanks for visiting me, your kind attention is always much appreciated... 👍