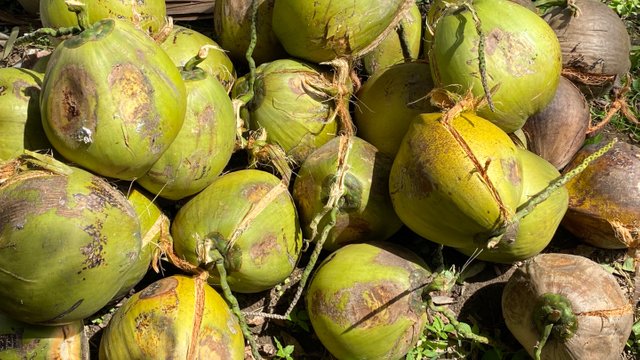 Every two months I sell old coconuts to a coconut tree climber in my village.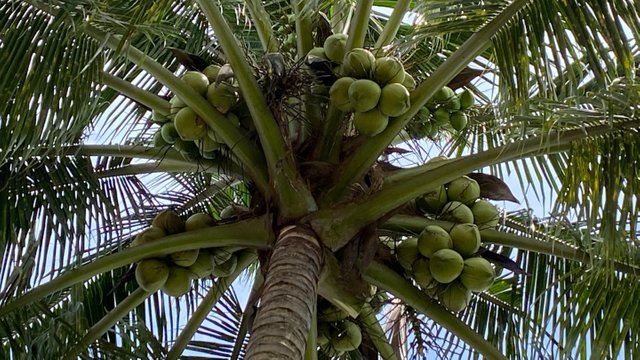 You can see that my coconut tree has a very thick fruit.
That's why I can sell old coconuts more often if a climber comes to my house.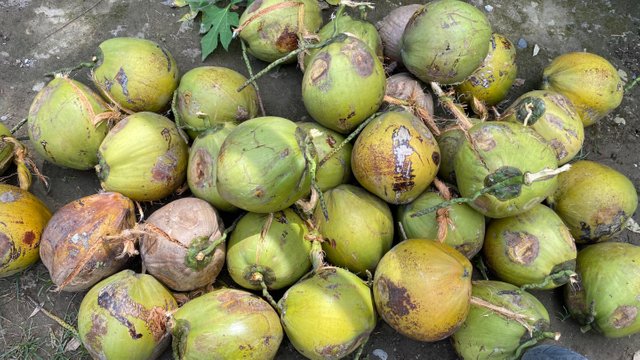 This is today's harvest. Around almost 40 coconuts.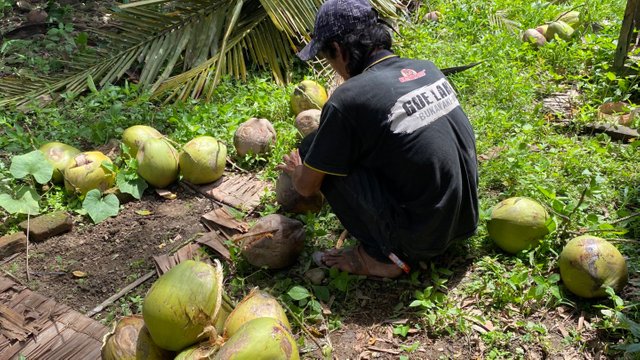 The man that a climber buy my coconut around 85,000 IDR or about over 8.5 USD.
It's not much, but the money my mother can use to shop for daily needs.
We are always grateful for the many plants that give us extra money to survive.
---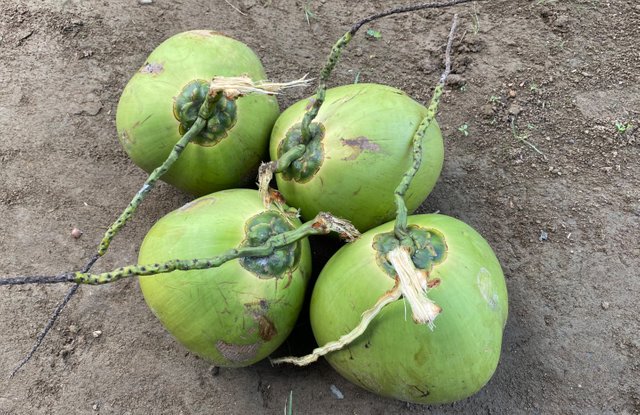 As a bonus today, there are some young coconuts ready to be enjoyed as a fresh drink on a hot day.
This is enough for a few days and I'm with mom, thankful for all this.