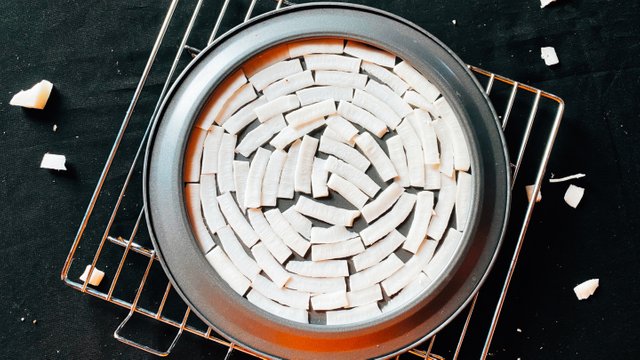 It's time for the coconut to be turned into delicious roasted coconut flakes!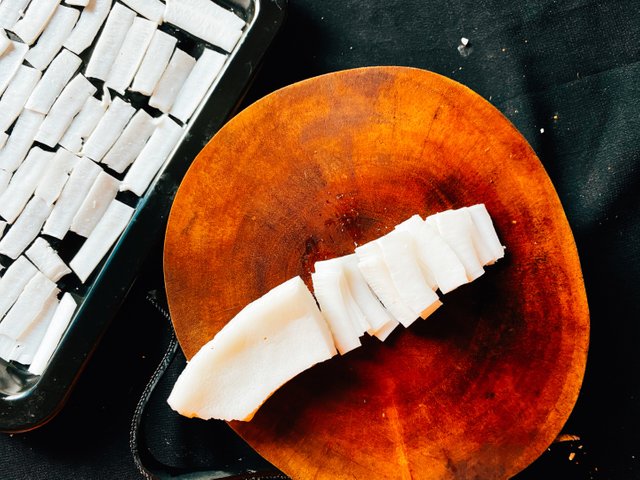 After the mature coconut meat is cut into thin pieces, then they are arranged in a baking tray.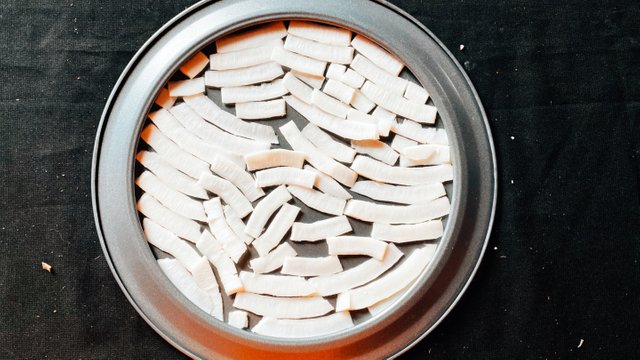 ---
---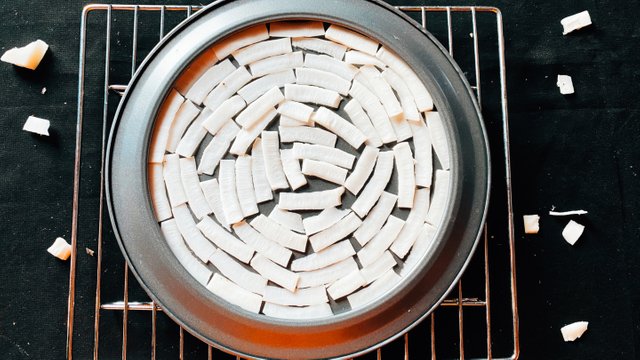 ---
---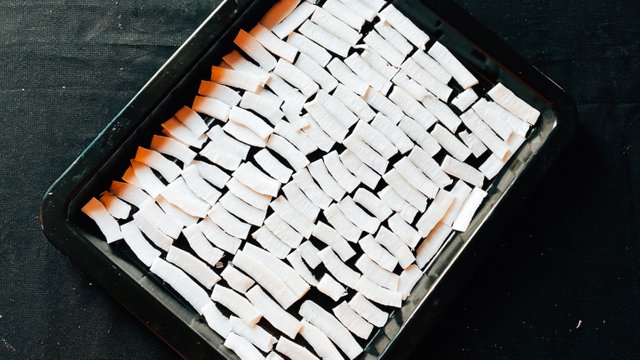 Coconut flakes are arranged neatly and certainly, nothing is stuck together to avoid imperfect roasting.
Then the coconut flakes are ready to be put in the oven.
Coconut flakes are roasted for about 20-30 minutes while being monitored. Go back and forth the coconut flakes if needed so that the results are more optimal.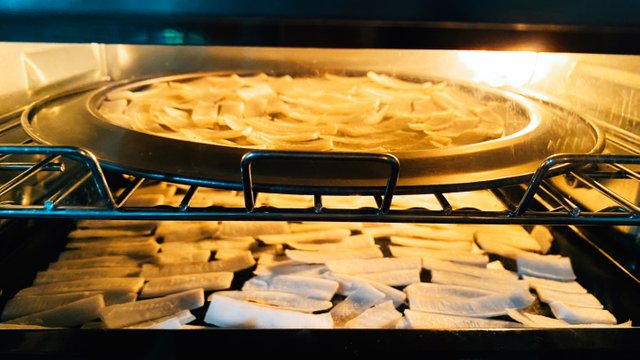 After roasting, then roasted coconut flakes need to be allowed to cool before storing them in airtight jars.
Roasted Coconut Flakes will have a savory and fragrant flavor that is suitable for sprinkling a variety of foods such as smoothies, raw vegan cakes, ice creams, and others.
My Green Smoothie with Roasted Coconut Flakes