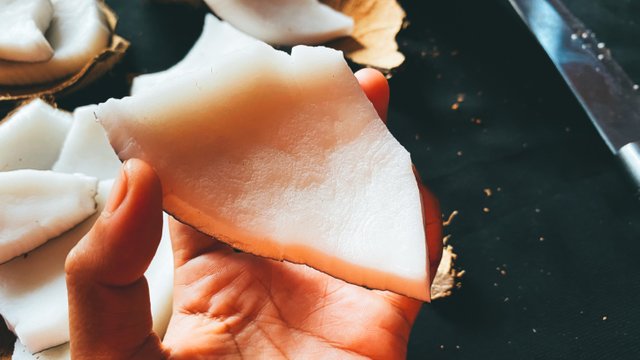 After the coconut is broken, we have to gouge out the mature coconut meat to be able to use them into food ingredient.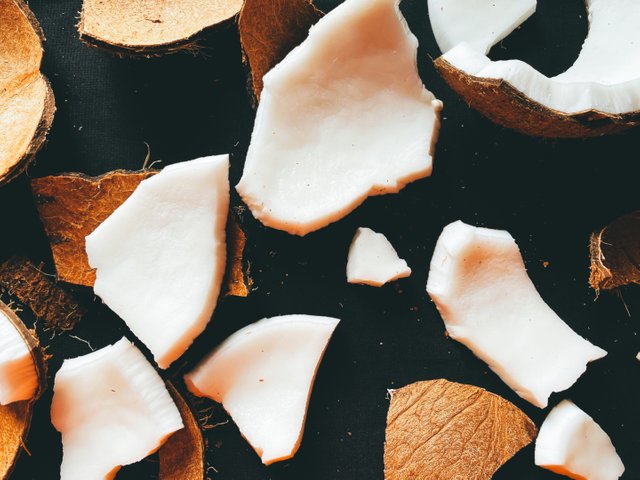 Read more Part 1: https://peakd.com/hive-174578/@anggreklestari/the-life-of-mature-coconut-photography-part-1
Here I will use them to make roasted Coconut Flakes. So I take out mature coconut meat.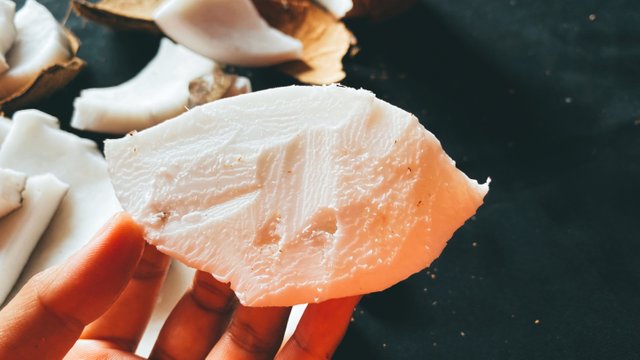 ---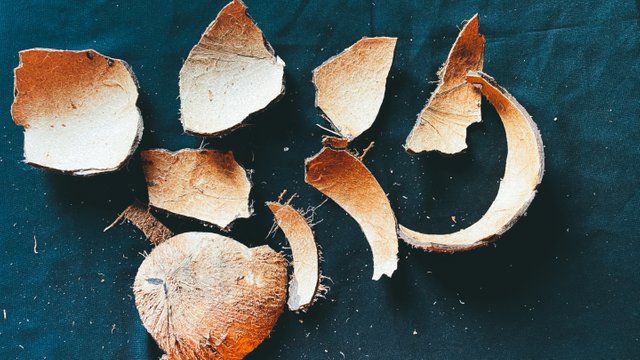 After successfully separating the coconut meat from the coconut shell, I peel the skin of the coconut meat which is hard-textured, rather thick and blackish-brown in color.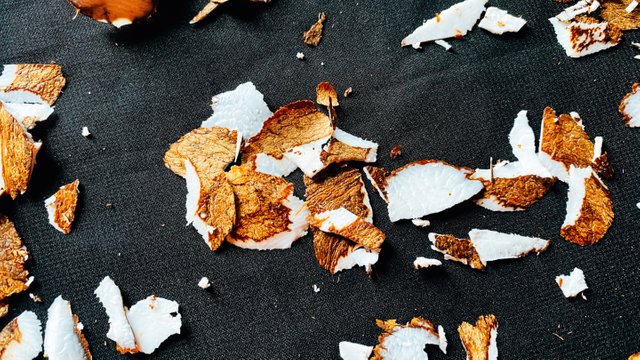 I have to be very careful because, before this time, I had an accident, my finger was hit by a knife while cleaning the hard skin on the coconut meat.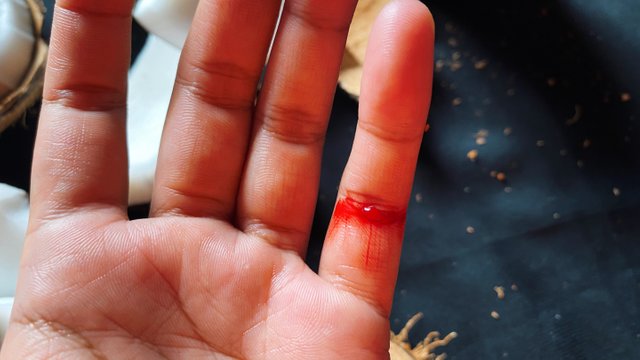 Even though I've done this a lot, still, accidents can happen at any time if we let our guard down a little.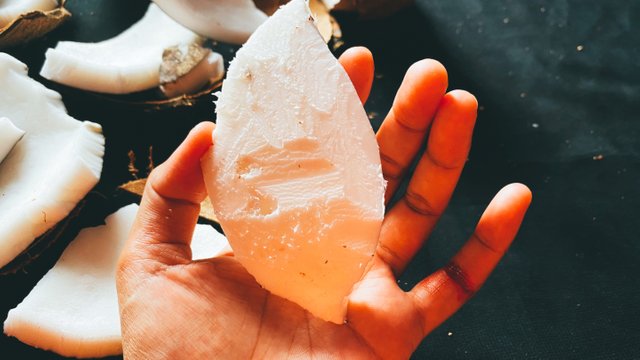 This is a piece of mature coconut meat that has been successfully cleaned from the hard skin.
Then, to make roasted coconut flakes, I have to slice them thinly with a knife and of course with extra care.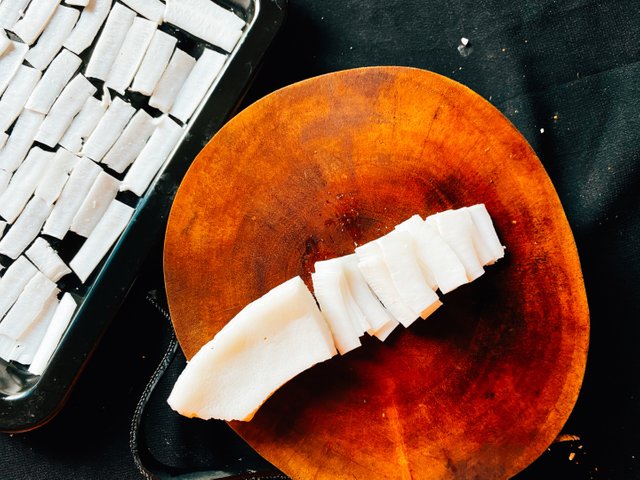 Photography Life from mature coconuts will continue in the next session.
Stay safe everyone!