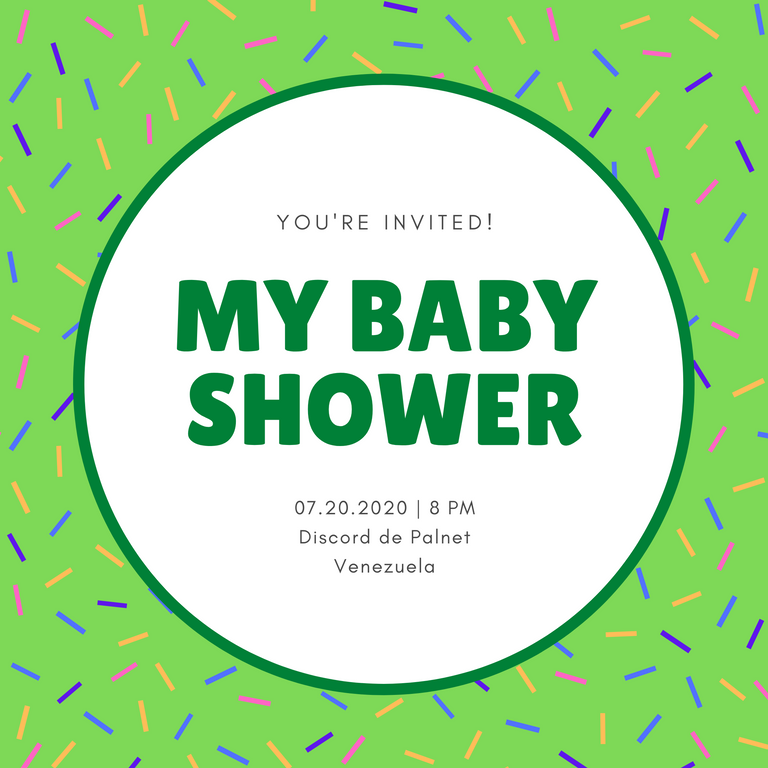 Image created by me in Canva
---
¡Amigos de Hive! ¡Están invitados al Baby Shower de mi bebé @malomi!
Y ustedes dirán, ¿por qué un baby shower de alguien ya nacido? Les explico, realmente, no es que está naciendo sino que ¡Está naciendo una estrella en Hive! Sigue leyendo y te cuento mejor.
Friends of Hive! You're invited to my baby @malomi's Baby Shower!
And you say, why a baby shower from someone already born? I'll explain, really, it's not that it's being born but that a star is being born in Hive! Keep reading and I'll tell you better.

No haré esta historia muy larga ni muy melodramática porque mi @malomi es sensible y llora de nada, entonces me concentraré en lo maravillosa que es su presentación para que ustedes vayan bien la dimensión de la estrella que estará naciendo el día de hoy. El baby shower es porque, obvio, todos los bebés necesitan cosas para crecer y ser unos adultos de bien, entonces, ella recibirá amor y buenos consejos de todos nosotros (no se me hagan los locos y denle amor económico porque los viajes no se pagan solos).
I won't make this story too long or too melodramatic because my @malomi is sensitive and cries for nothing, so I'll concentrate on how wonderful her presentation is so that you can get a good look at the dimension of the star that will be born today. The baby shower is because, obviously, all babies need things to grow up and be good adults, so she will receive love and good advice from all of us (don't play crazy with me and give her financial love because trips don't pay for themselves).
---
@malomi supo, de manera bien pasiva-agresiva, de mi parte que yo era su mamá a través de un DM salvaje que le llegó en Discord y todo es porque teníamos días sin hablar, vi su MAGNIFICA PRESENTACIÓN (a la cual tienes que ir sino hay tabla, en serio, damos tabla por eso) y me dije a mi misma "mi misma, estás perdiendo ese mango bajito". Entonces fui, la recluté, ella al parecer no puso oposición y la lleve por el camino oscuro hasta mi grupo de Telegram (momento de publicidad) #TeamPause ¡Abajo está la invitación! Y la ayudé con las cositas básicas de Hive que es conseguir una delegación, hablar con ella sobre lo que quiere hacer en Hive y demás temas random de los que habla uno con alguien que va llegando y tienes mucha hambre de conocimiento (nunca más que yo, yo siempre tengo hambre).
Malomi knew, in a very passive-aggressive way, from me that I was her mom through a wild DM that came to her in Discord and it's all because we had days without talking, I saw her MAGNIFICENT PRESENTATION (which you have to go to if there's no board, seriously, we give board for that) and I said to myself "me, you're losing that little mango". So I went, recruited her, she apparently put up no opposition and I took her down the dark road to my Telegram group (publicity moment) #TeamPause Down is the invitation! And I helped her with the basics of Hive which is getting a delegation, talking to her about what she wants to do on Hive and other random stuff that you talk about with someone who comes along and you're really hungry for knowledge (never more than me, I'm always hungry).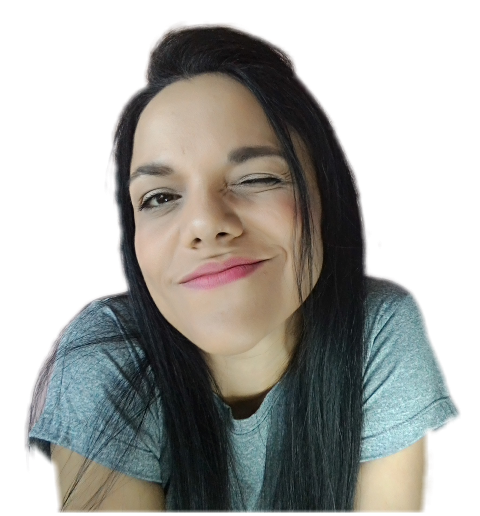 Source
---
@malomi, es su nombre artístico, porque ella realmente se llama Miriam Manzi López y sin saberlo, conseguí a mi futura compañera de aventuras por Venezuela porque a ella le encanta viajar, le encanta conocer y le encantan los gatos, ¿acaso creen que lo iba a dejar por fuera? Ahí donde ven a esta artista, tienes más profesiones que Barbie pues, se graduó de Ingeniera en Agronomía en la Universidad Central de Venezuela (FAGRO) pero el cielo es el límite para ella porque ella se ha dedicado a muchísimas cosas, como actualmente el teatro.
@malomi, is her stage name, because she really is called Miriam Manzi López and without knowing it, I got my future adventure partner for Venezuela because she loves to travel, she loves to meet and she loves cats, do you think I was going to leave it out? Wherever you see this artist, you have more professions than Barbie because she graduated from Agronomy Engineering at Central University of Venezuela (FAGRO) but the sky is the limit for her because she has dedicated herself to many things, like nowadays the theater.
---
Esta preciosa mujer de XX añitos se dejó adoptar por la viajera frustrada esta de 28 y, bueno, vamos a ver qué sale de esta loca combinación. Ella me hizo sentir parte de su #TeamTamalito #TeamMalomito desde el inicio porque es demasiado buena gente, echada pa' lante, buena compañeras y envía notas de voz largas (Jajajaja). ¡Gracias por aceptar mi adopción! Espero que te guste tu baby shower y prometo no ser tan tirana.
This gorgeous XX-year-old let herself be adopted by the frustrated 28-year-old traveler and, well, let's see what comes of this crazy combination. She made me feel part of her #TeamTamalito #TeamMalomito from the beginning because she is too good people, thrown out, good companions and sends long voice notes (Hajajaja). Thanks for accepting my adoption! I hope you like your baby shower and I promise not to be so tyrannical.
---
Esta maravillosa iniciativa se la agradezco a @VictoriaBSB y a @theycallmedan. Si quieres saber de qué más trata esto, no dudes en visitar este enlace.
I would like to thank @VictoriaBSB and @theycallmedan for this wonderful initiative. If you want to know what else this is about, don't hesitate to visit this link.

¿Hablas español? ¿Tienes Telegram? ¡Éste grupo es para ti! ¡Haz clic en la imagen

Banner diseñado para el crew de TeamPause


Únete a la comunidad @MayVileros en Discord
Banner diseñado para el crew de TeamMayVileros

Soy propietaria intelectual del contenido aquí escrito. Si deseas usarlo, no dudes en contactarme.
Cada contenido multimedia usado en esta publicación tiene su fuente debidamente señalada, si no es así, comunícate conmigo y hago la respectiva modificación.
Mi idioma de nacimiento es el español. Me ayudo en la traducción al inglés con el traductor DeepL.
I am the intellectual owner of the content written here. If you wish to use it, do not hesitate to contact me.
Each multimedia content used in this publication has its source duly indicated, if not, please contact me and I will make the respective modification.
My language of birth is Spanish. He helped me with the translation into English with the translator DeepL.
---

My social networks
Twitter: @arlettemsalase
Instagram: @arlettemsalase
Telegram: @arlettemsalase
Discord: @arlettemsalase#3936