Warning: TMI. Proceed reading, but you have been warned. :D Gentlemen, you are welcome to read, though I do not know who this will be beneficial to you. LOL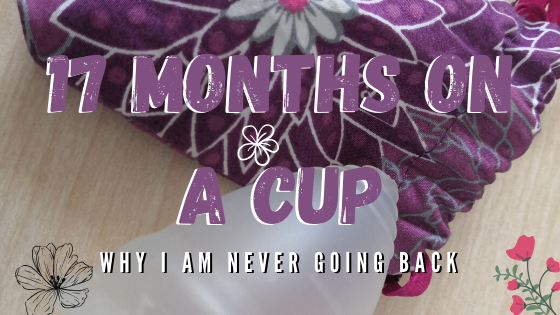 The Epiphany
When a girl finally gets her period, she is taught to use sanitary pads. At least, that's what I know. Having had my period for around three decades, I have used pads from the beginning. I do not know what made me finally change my mind, but one day late in 2018, I suddenly started looking for alternatives.
I remember getting fed up with all the stains and discomfort every month!
During heavy days, one slight movement can mean that you may stain your clothing and bed cover. So I thought, there must be something that can be done.
A few clicks on google led me to cups!
Huh?! What cups? Apparently, there is something that is called a "menstrual cup"!
A menstrual cup, mostly made of silicone, is a small "cup" that is inserted into the vagina to catch menstrual fluid during a woman's period, unlike pads and tampons which collects it.
Whoah, insert a "cup" in my vagina and keep it there? Whew! I don't think I can't do it.
But it is interesting, that I found myself watching videos after videos of reviews and information about this cup which apparently changed many women's lives already.
To make a decision, I made a list in my mind (yeah, my mind, because I was already almost sold to the cup). Here's how the list would have looked like:
| Pros | Cons |
| --- | --- |
| * It is reusable, hence, eco-friendly. | * It is pricey at $30. |
| * It is comfortable, you can almost forget about it. | * Learning how to use it can be a huge learning curve for some. |
| * Since it collects the flow, and not absorbs it, it does not smell. | * It may be hard to clean in public toilets. |
| * Your activities can no longer be dictated by your period. You can swim, exercise, run, and do your activities as usual. | |
| * Leak free. You can keep it in up to 12 hours. | |
Buying the cup.
There are a few points to consider when buying a menstrual cup. The sizing is different, based on a woman's age, and whether she has already given birth (vaginally or via c-section).
Generally, it would be - Size 1 for women under the age of 30 and has never given birth (vaginally or via c-section), and Size 2 for women over 30 years and/or has given birth (vaginally or via c-section).
So you already know my size. LOL.
Different brands can also vary in size, hence it may be useful to refer to this chart when considering what to buy.
My first time with a cup.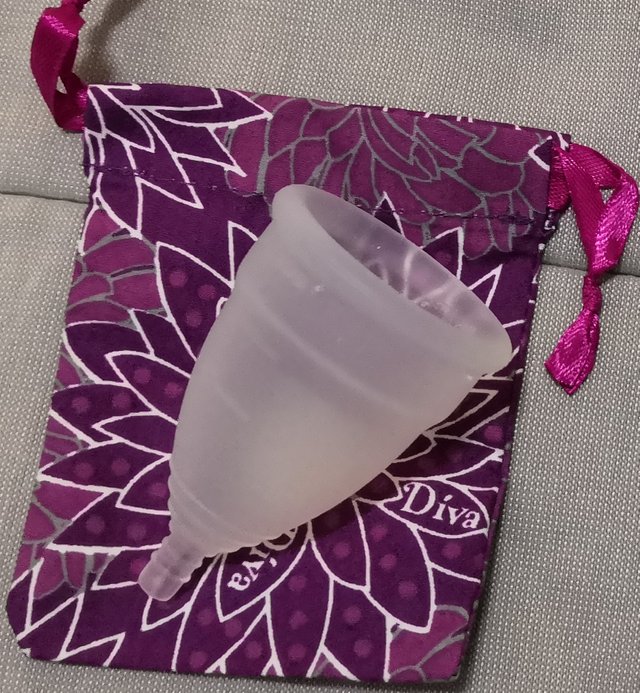 So, I finally bought it early in January 2019, hoping that I can use it when my period comes and start the year "right". Unfortunately, the delivery took longer than expected, and I started using it from February.
Important: Make sure to boil your cup before using it for the very first time, and each month before the start of your period.
I was so excited to finally try it! When I knew my period was already due, I tried it on, so that I can at least get the hang of it. From all the videos and reviews I watched and read, I knew that inserting the menstrual cup could be difficult for new users.
There are different suggestions on how to properly insert the cup, here are a two of the most widely used methods:
| The Punch-down fold. | The C fold. |
| --- | --- |
Of the two, I prefer to use the first one. It makes the tip of the cup a lot smaller!
First impressions.
I could barely feel it! The very first time I tried inserting the cup, it was a breeze (but the next tries were tough). I honestly thought that given it's size, it will be uncomfortable, but it's not!
It did not get lost inside. Whoah. Great. Apparently, there is nowhere for it to go past the cervix. 😅 After a few tries, I decided to cut the tip (which serves as a guide when you need to remove it, same as a string on a tampon).
No leaks! There really weren't any leaks. The future looks bright, indeed.
17 months later.
Oh well, it's been a year and a half, and I am happy to have made a switch. I would say that the first few tries were not easy. There were times when I had to struggle to fit it in properly. Accidents also did happen, but it was mainly because the cup was not put in properly.
Here are some of the reasons I would never go back to using a pad, and why I think you, girl, should consider it too:
It is a one-time spend of $30 (there may be some cheaper options), and it is reusable for up to 10 years! Imagine the money you would save on buying sanitary pads, and the amount of waste materials you saved Mother Earth from.
I realized, how ickcy it had been, sitting on your own flow on a sanitary pad. The menstrual cup, since it collects the blood and stays inside the vagina, does not smell at all.
No more leaks, no more worries. I could sleep throughout the night without worrying that I might soil the beddings. Whew! What a relief!
You can keep your usual activities even on your period - exercise, run, swim, whatever.
It can keep up to 30 ml of menstrual fluid, at least 3x more than a pad can absorb. You can stay worry free for up to 12 hours in a day.
These are just some of my reasons, and I am sure most ladies who have been into a cup can add a lot more to the list.
On other hand, there are some things you may also want to know before trying the menstrual cup. A few of them are:
You will, definitely, have to touch yourself and get menstrual fluid on your hand. If you are squeamish, then you have to think several times.
It may be difficult to clean up when in a public toilet, but odds are, you won't ever need to since you can keep it in you for 10 hours which means it can wait until you are back home.
It may take time, maybe at least 4 cycles before you get the hang of using it.
I found this resource online, which you may find useful when finding more information about menstrual cups -- https://putacupinit.com/faq/
There you go! My menstrual cup journey so far. How about you, girl, have you tried using the cup, or heard about it? What are your thoughts?
I would like to hear from you.
❤️ Arlyn

Disclaimer: The above is based on my own personal experience, and as every woman is different, I suggest you DOYR before purchasing and using a menstrual cup.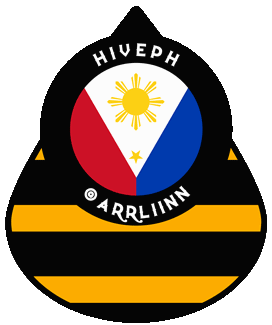 Many thanks to @bearone for this beautiful Hiveph badge!
Join and subscribe to the HivePh Community : Supporting Filipinos Worldwide
Join us in Discord.