Hosted my Very First Conference Meeting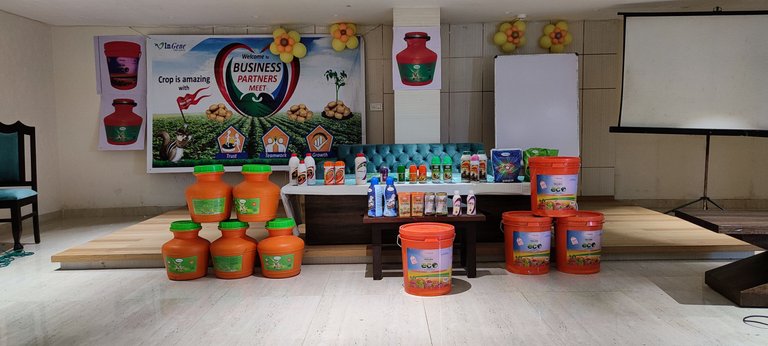 When it comes to organize and host a meeting I am definitely not the first choice as I am quite bad with it but as we had 3 conferences to attend in 3 different places I got to host one of them completely on my own. For those guys who don't know a lot about me, I work for a Private Agro-Chemical Company and most of my work is on the field working with farmers for the betterment of their crops and with Retailers who sell our products. We usually hold Farmer Meetings all around the year but this year we also started hosting Meetings for our Retailers where we discussed all our products and also the addition of new ones. The lineup of our products is displayed around the table as you can see.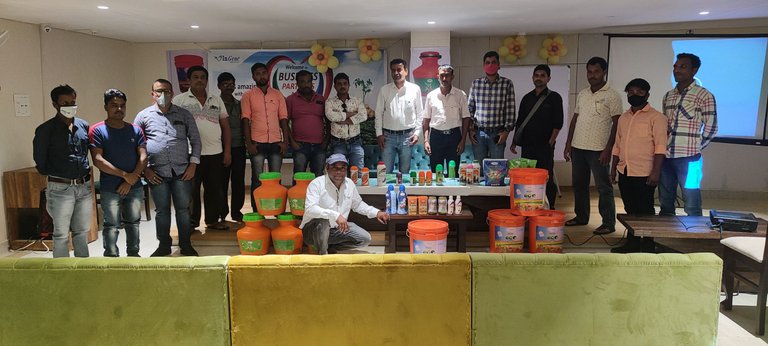 Since we are still under Covid Guidelines we only invited 25 of our best Retailers and among them, only 18 of them could make time for the event but I was glad as I was hoping for only 15 to show up so 18 of us definitely an improvement. The Season of Potatoes is about to hit us and I wish we could do some nice business this year as well as we did the last one. We also had a whole buffet spread prepared for all the guests but sadly I was so hungry that I didn't even bother taking any pictures of the awesome food spread I had prepared. But all in all the Meeting was quite a success and everyone was happy with all the prep work I had done.

---
---