Problem
Its been a while since I wrote a recipe blog. Isn't it?
The biggest reason to that was that My Camera got Prohibited to My sisters kitchen. She got annoyed by me making her wait while she cooks which resulted in the ban of my camera in her kitchen.
That is a big problem!
Solution
Every Problem has a solution.
You just have to find it!
The good news is that I started making my own food. There is not much I know to cook by myself, except what i going to present to you'll today and another dish.
Charmuri
Well, This is something I make everytime there nothing available to eat at home. It doesn't matter what time of the day it is, if nothing is cooked, I just make Charmuri. It is a popular street snack in the Konkan Region of India based on Puffed Rice. I think wont be wrong to call it a salad since there is so much fresh veggies involved.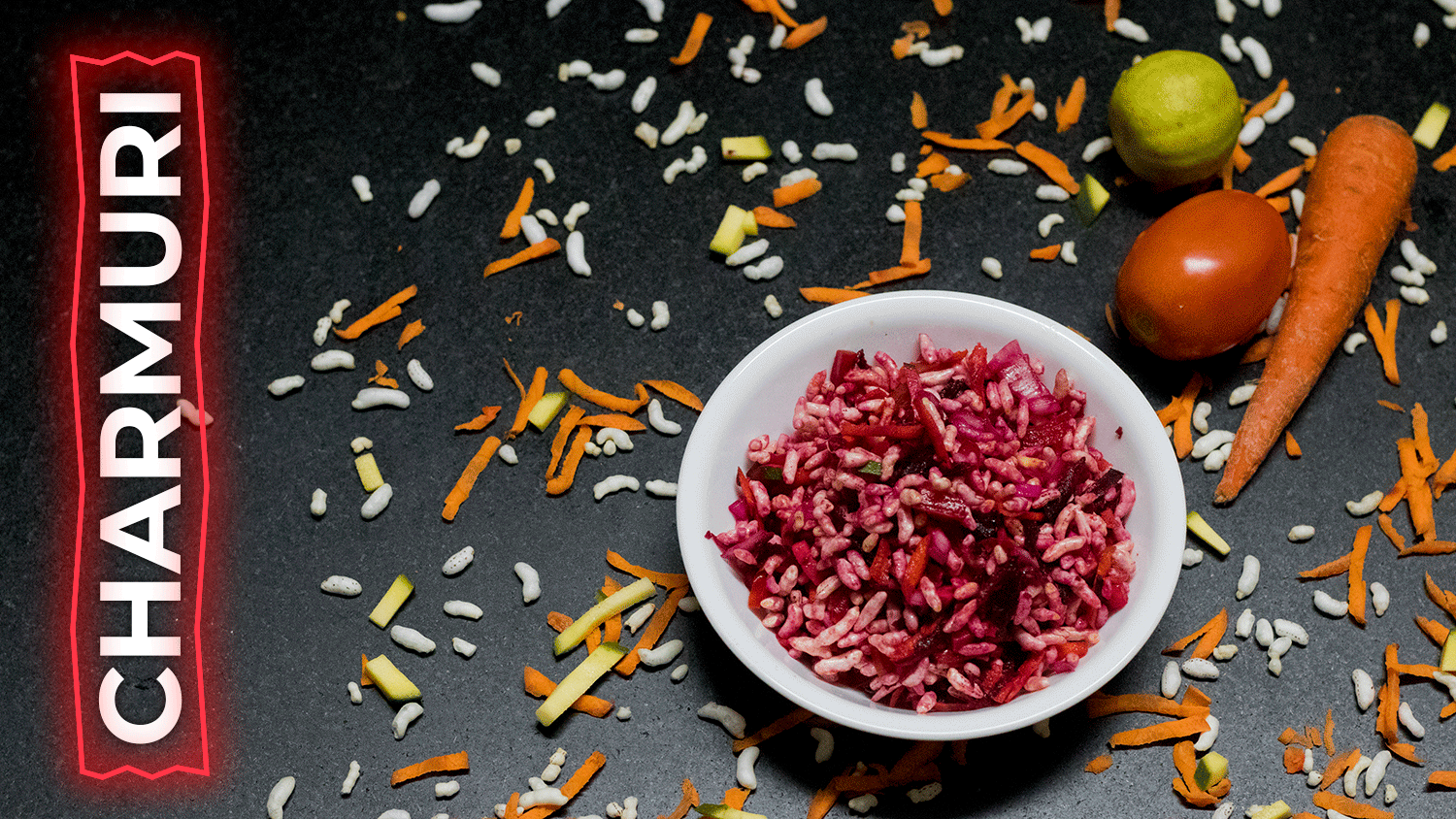 What do we need?
2 Coffee mugs of Puffed Rice
2 Tomatoes
1 Onion
1 small carrot (grated)
1/2 beetroot(grated)
1/2 lime
Raw Mango (grated)
1 Table spoon of Charmuri Masala (Its great if availible, else its fine without it as well)
3 Tablespoon of Oil
Salt to taste
Chilly powder to taste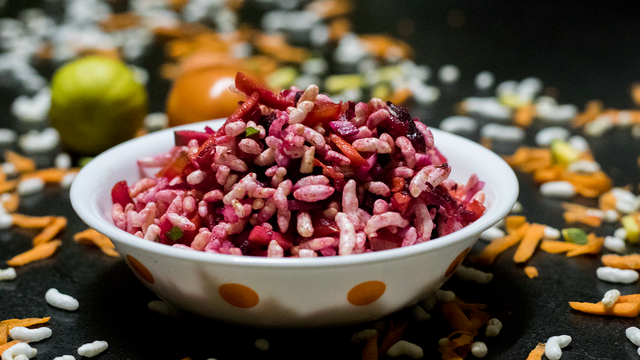 How do we go about it?
We start by adding 3 Tablespoon of Oil into the vessel followed by salt, chilly powder, charmuri Power and lime
Up Next we bring in the veggies like Tomatoes, Onion, Beetroot, Mango and Carrots.
Stir them well
Make sure this mix tastes right
Finally, We call the hero! Add the Puffed Rice and stir well.
So Guys, That is about it.
Next time you are at home, Alone, with any cooking skills and hungry.
You know what to make ;)
Do try this dish yourself and ask me any question regarding the recipe, Do let me know in the comments below.
Think this blog will be valuable for someone? Feel free to Tag your Friends and reblog.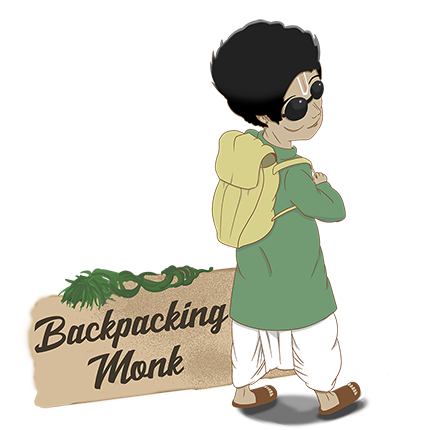 Cartoon Art by @turtledance24