I went to the lake yesterday to test my new friend. I bought myself a powerful tripod for long exposure photography. But by chance I saw a flock of wild ducks and took some pictures. The weather was windy and sunny. It just so happened that the sun hit my friend Mr. Helios. I saw bunnies on the waves, but did not expect the effect. I saw him only on the computer monitor.
Yes, friends, the stars are not only in the night skies and old cognac labels.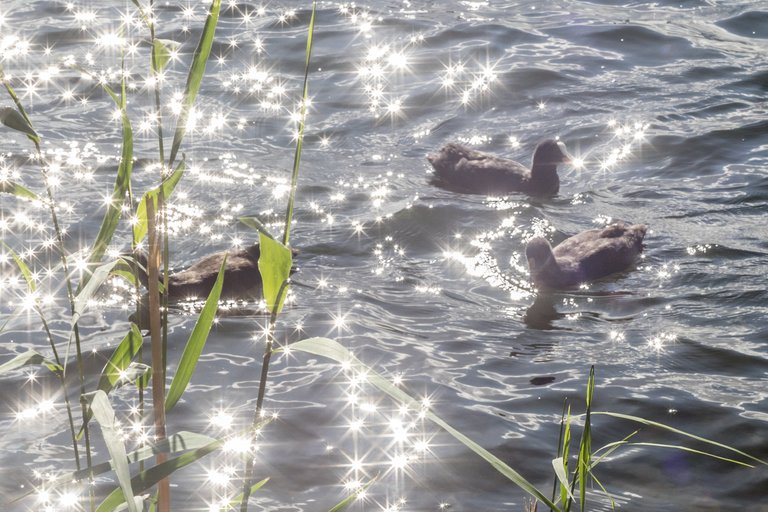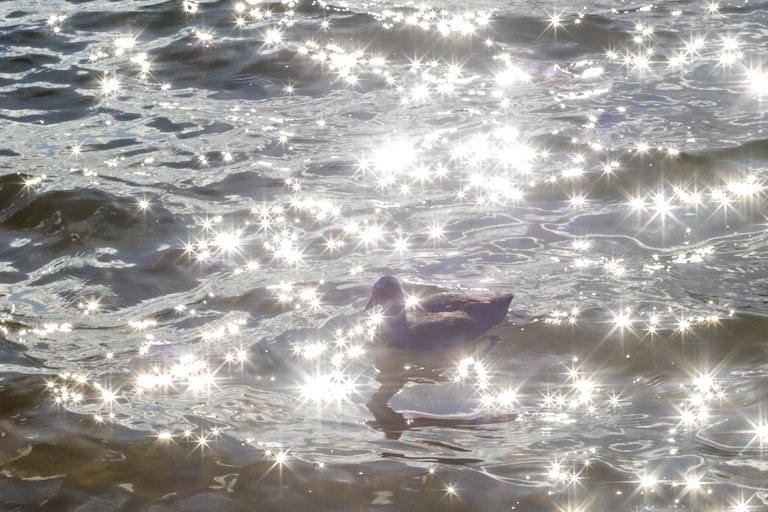 Вчера я ходил на озеро, чтобы испытать моего нового друга. Я купил себе мощную треногу для съёмки на длинных выдержках. Но случайно я увидел стайку диких уток и сделал несколько снимков. Погода была ветреной и солнечной. Так получилось, что солнце попало в моего друга мистера Гелиоса. Я видел зайчиков на волнах, но не рассчитывал на полученный эффект. Его я увидел полько на мониторе компьютера.
Да, друзья, звёзды бывают не только в ночных небесах и этикетках старого коньяка.


Unless otherwise specified, the text and photos are mine
---
From Russia with Love
---
My last post