So lately I have been down with malaria and thankfully by yesterday being Saturday, July 11th 2020 I was fully recovered.
I decided to spend my day with my friends after Sunday Mass. We went to a local resort at the outskirts of Abuja, Nigeria to relax.
We finished Mass around 9am and I went home immediately to cook and prepare. It was not much of a difficulty convincing my mum to allow me leave when it was time.
Before I left she ensured I was with a nose mask and hand sanitizer and swimming wears. She single handedly did so for prevention of the COVID 19.
We arrived at the resort by mid afternoon and I immediately went to change to my swim trunk. Before I did I took this picture of my swim suit with my friend.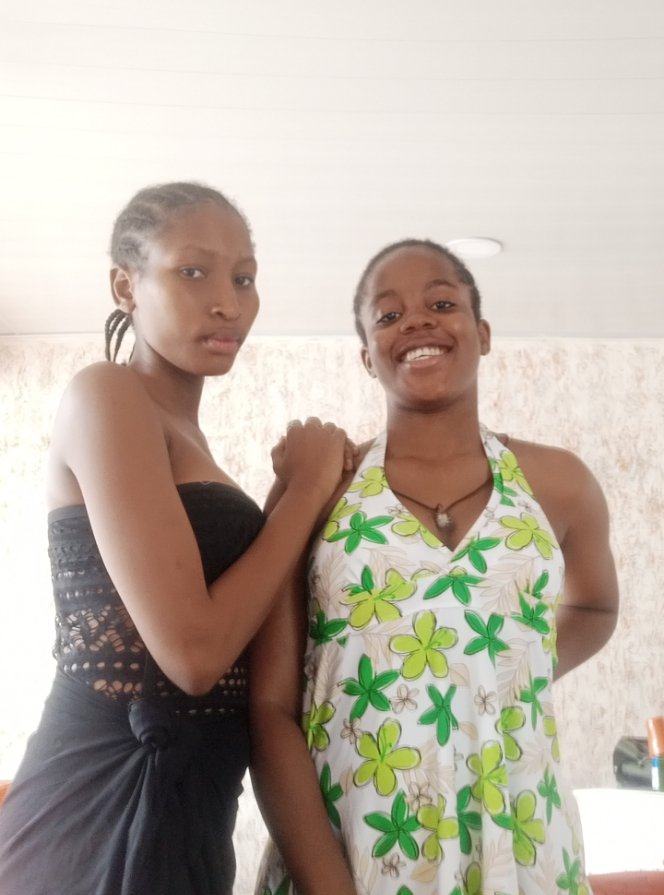 Then we dived into the shallow pool. The highest height of the pool is 6ft and I like it cause I don't know how to swim.
My other friend that couldn't swim took these pictures of use in the pool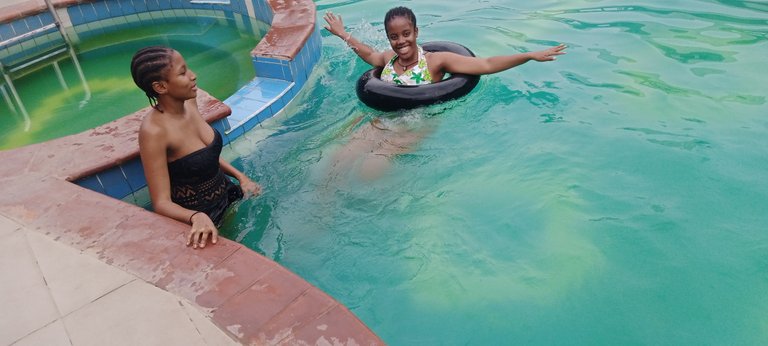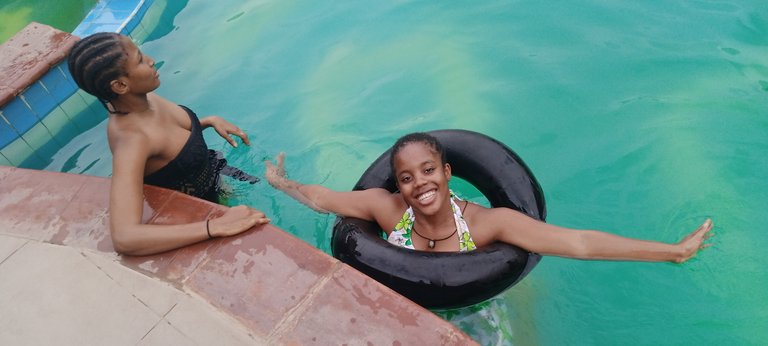 We swam for a while, like about two hours, and got out of the pool to refresh. We all took a bottle of Smirnoff ice each and three plates peppered meat.
It was already getting late and we needed to beat the traffic at the Nyanya-Mararaba road, Abuja, Nigeria.
We left the resort smiling and happy to have spent the day in each other's company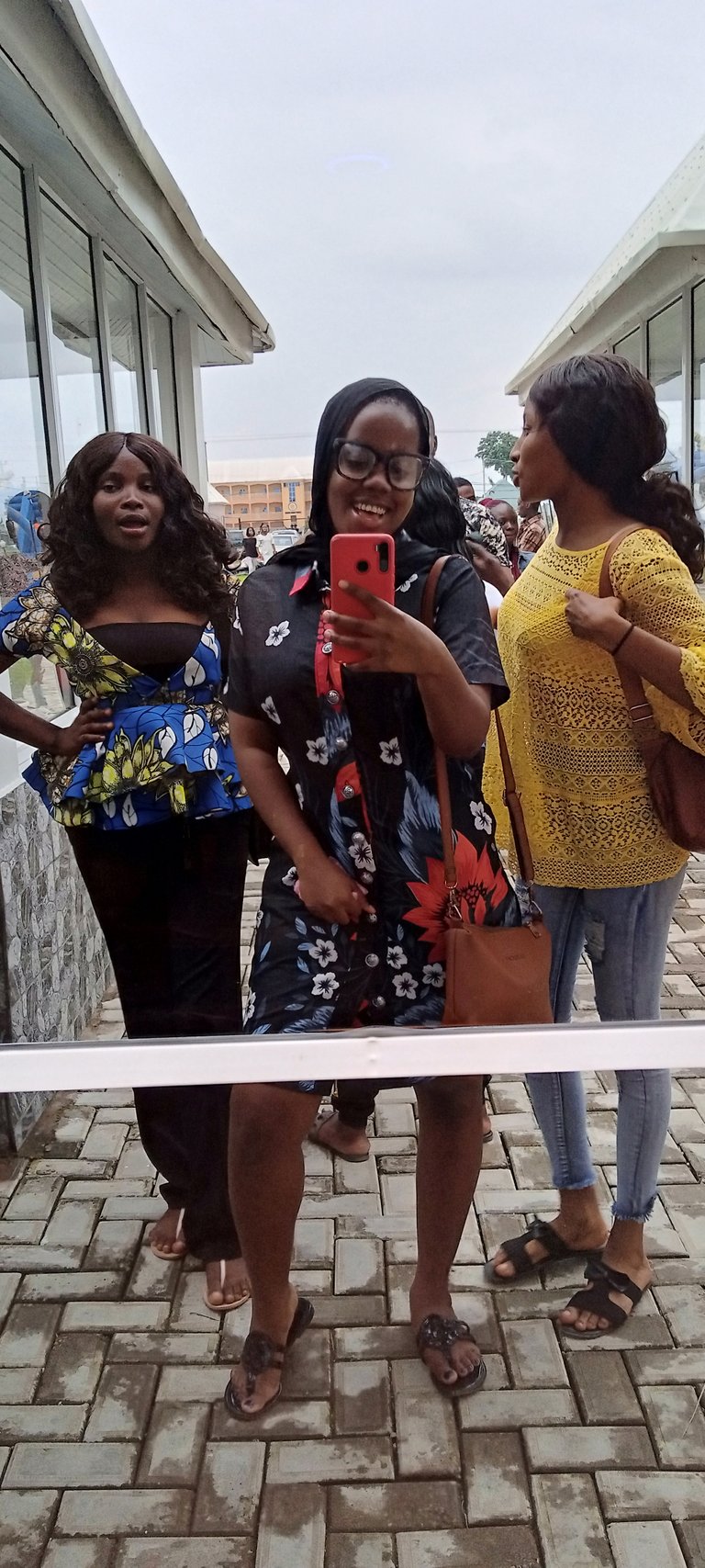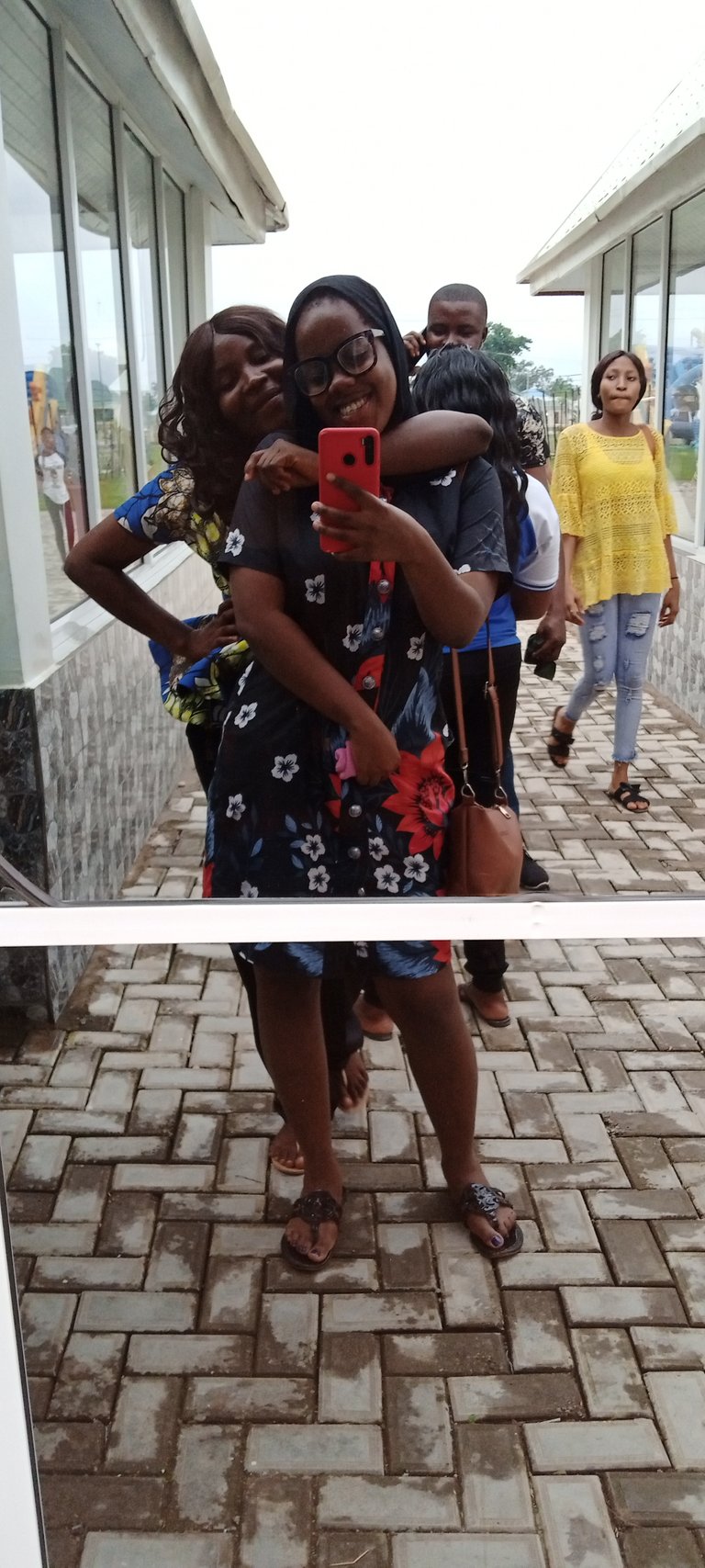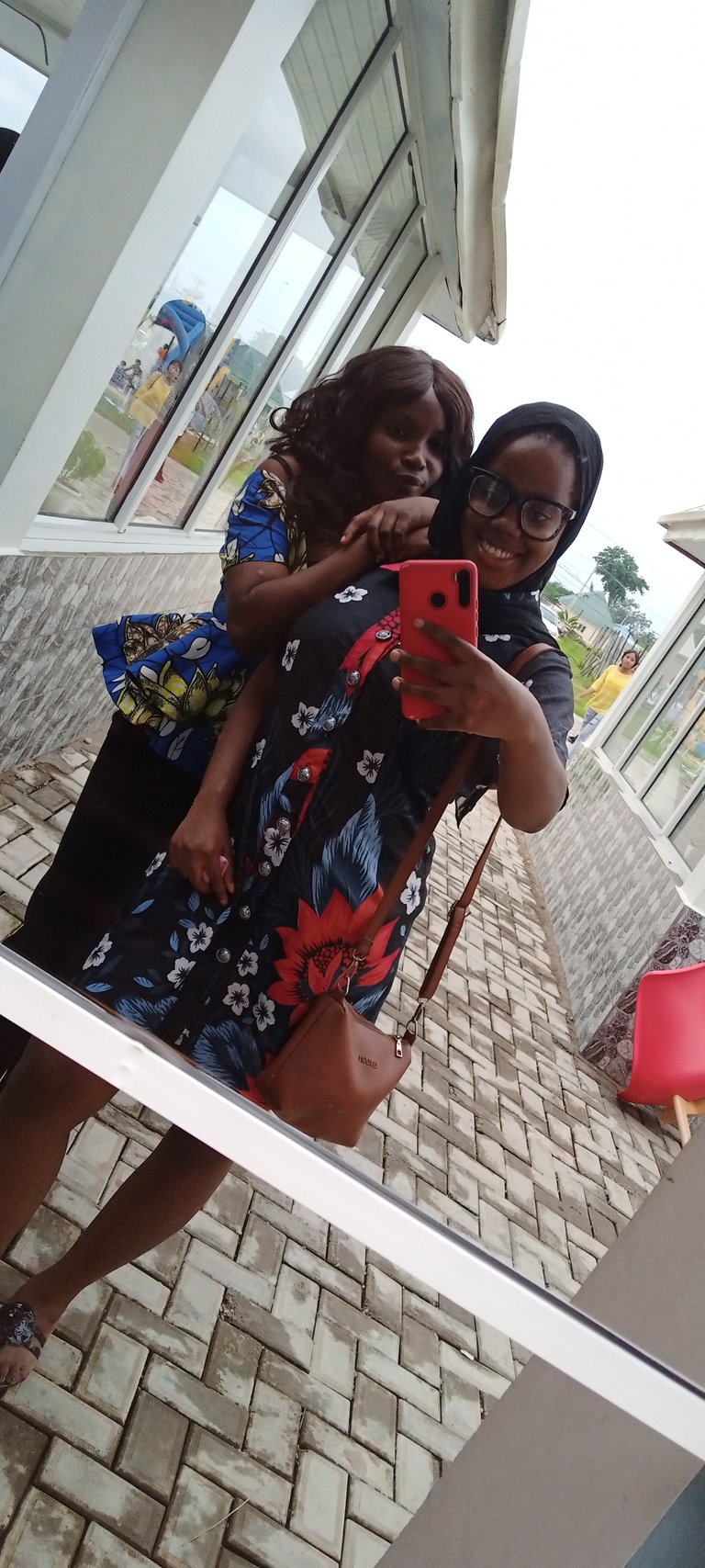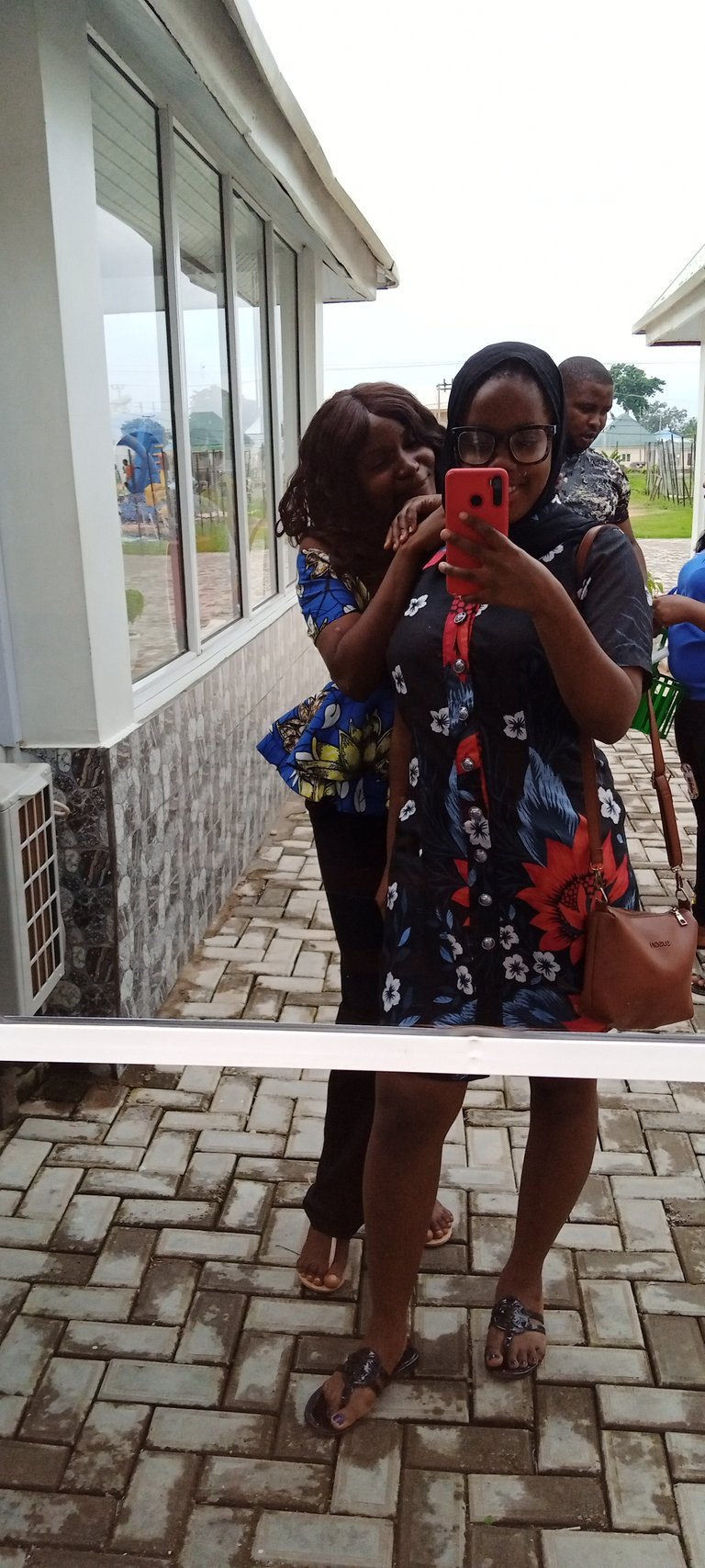 I arrived home 10 minutes after 6pm that is 6:10pm West African time. I took a fresh shower after which I used the liberty to tell my mum how my day went.
Thank you for visiting my blog. I do hope you had a splendid Sunday like I did.
❤️❤️❤️❤️
Becky.