So today I have completed 3 years on Hive, and yesterday I have prepared Vegetarian Garlic Bread at Home. Though preparing garlic bread took some time but spending that much time was really worth it. Sneak peek of the end product 😀.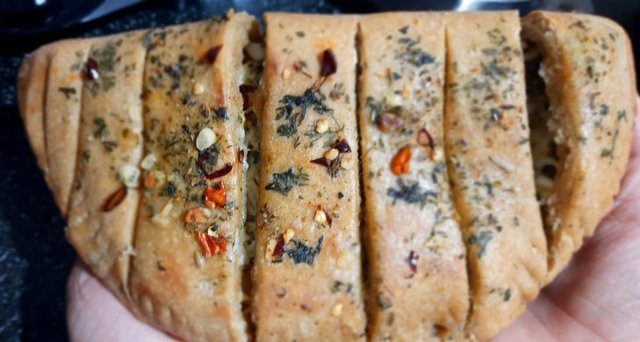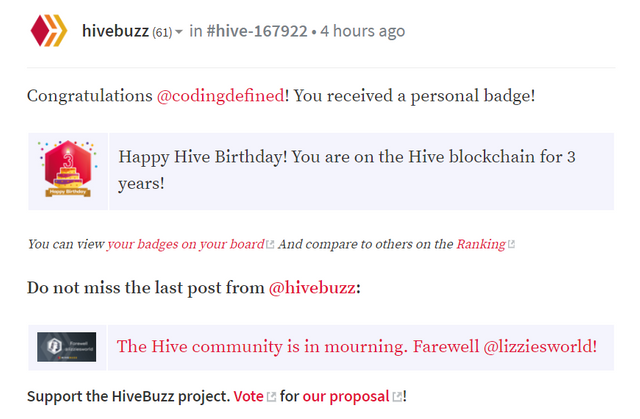 So to prepare the garlic bread at home, I first I have created a Wheat Dough using Wheat Flour, Milk, Yeast, Salt, Ghee, and then kept it aside for 1 hour to make it fluffy. After that, I have flattened the dough to have an oval shape. Then added garlic, ghee, and coriander leaves along with Mozerella Cheese over it. And also added some chilly flakes to make it a little spicy.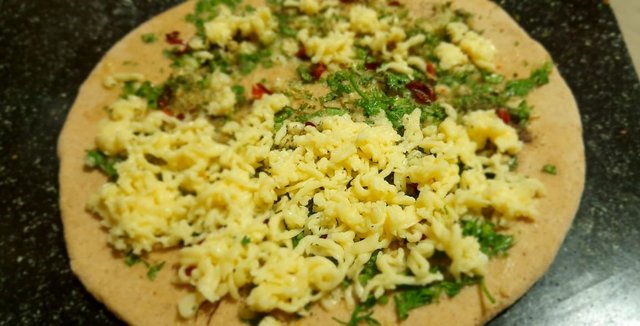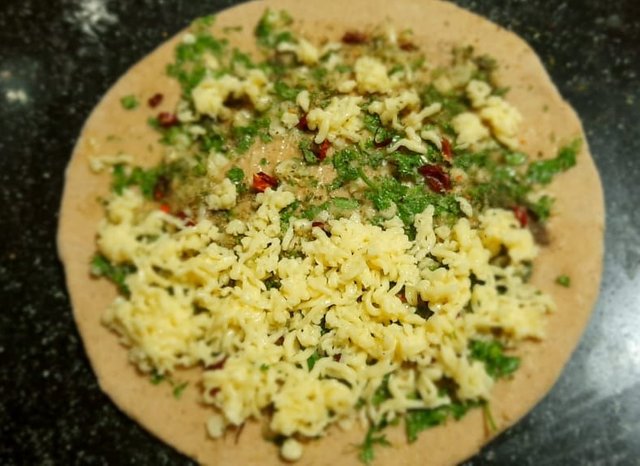 After that folded the dough and pinched it sideways so that the cheese should not come out while heating it. Also added some garlic paste, coriander leaves, chilly flakes on top of the dough as well as added marks from the knife without cutting it fully.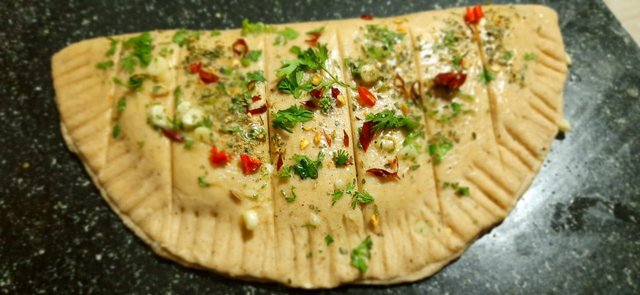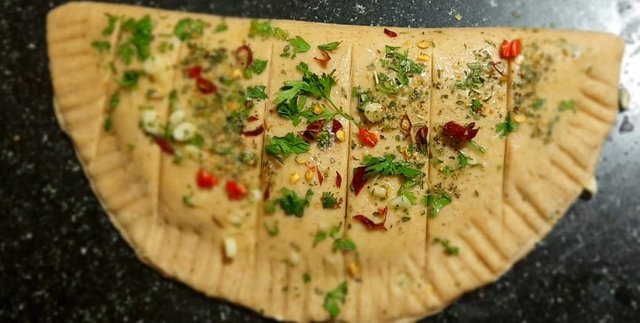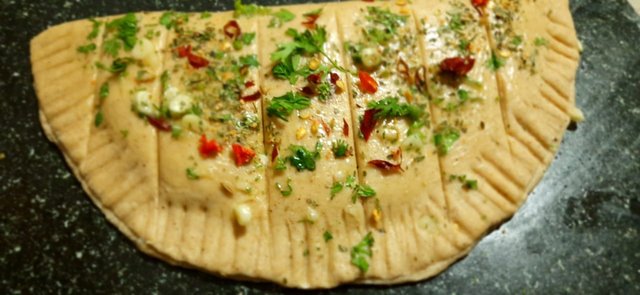 Since I don't have an oven, I have heated or actually baked in a pan itself so-called Desi Style.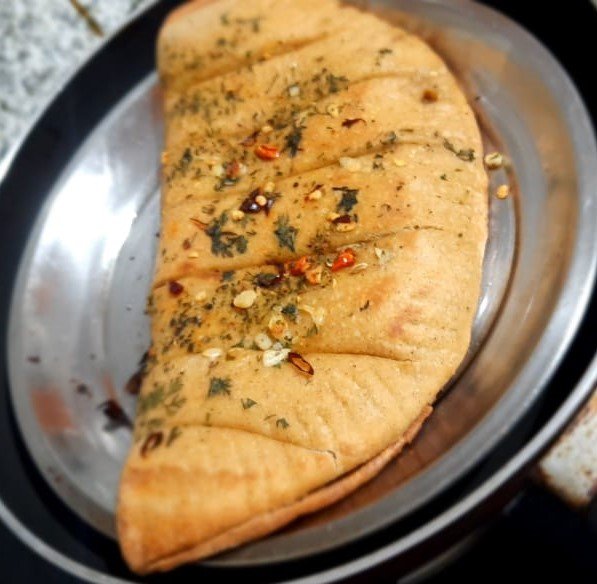 We baked it till the garlic Bread become golden brown.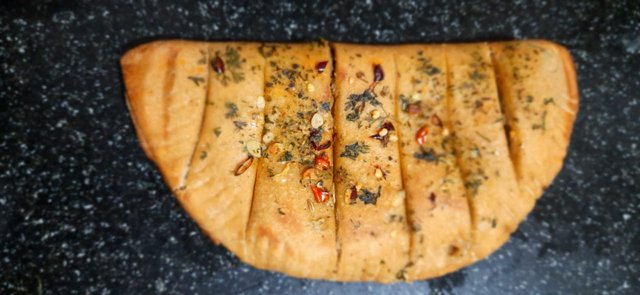 And the end product, Cheesy Vegetarian Garlic Bread.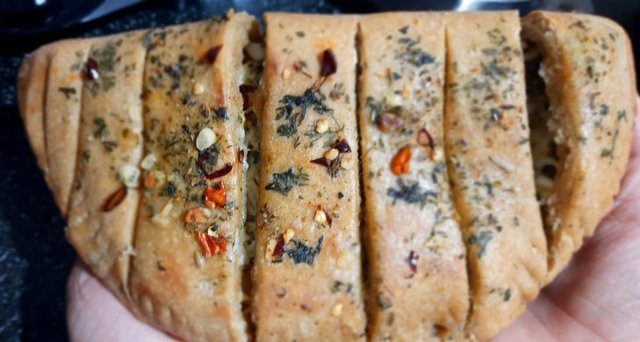 I must say, Lockdown has been a positive effect on my cooking, the dishes are coming out really great in taste.