Hello Friends,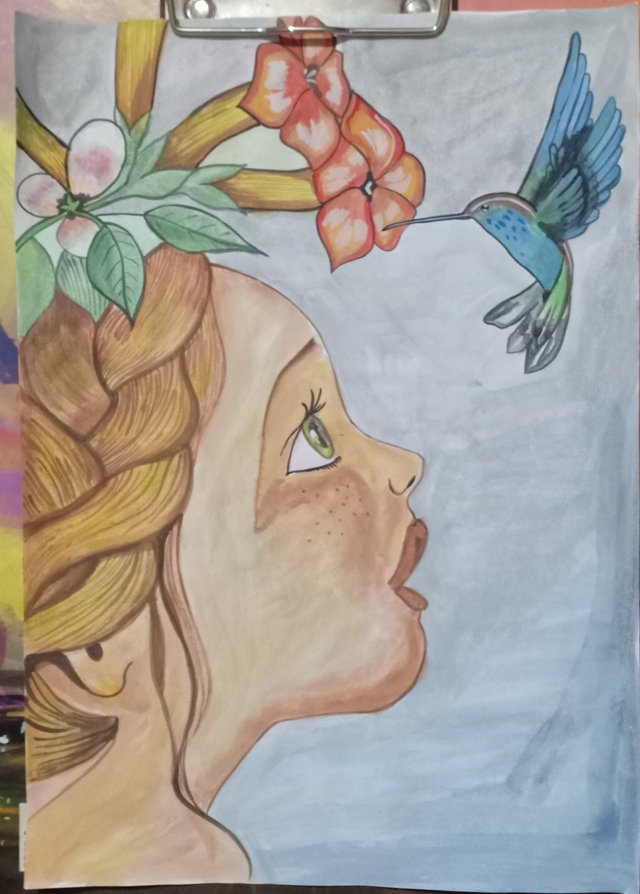 It's all cold in the month of June in India, no one would have expected that, but it's nature's call and we have to enjoy what we get.
Having said that we have to enjoy what nature offers, here is a drawing and coloring of a girl enjoying the nature.

Starting with decorative part with tree and flowers..
Girls look beautiful with flowers than ornaments, isn't it?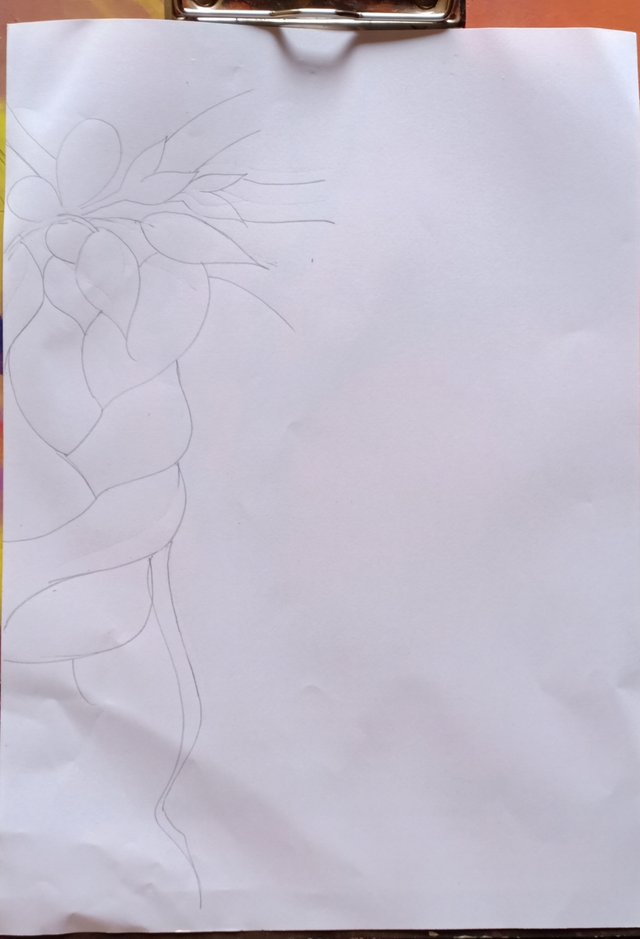 Now comes the face part with girl looking so beautifully towards the little bird to be drawn next.
Nature gives us so many things to enjoy and we need to take care of it by doing our bit by reducing the pollution and wastage of water.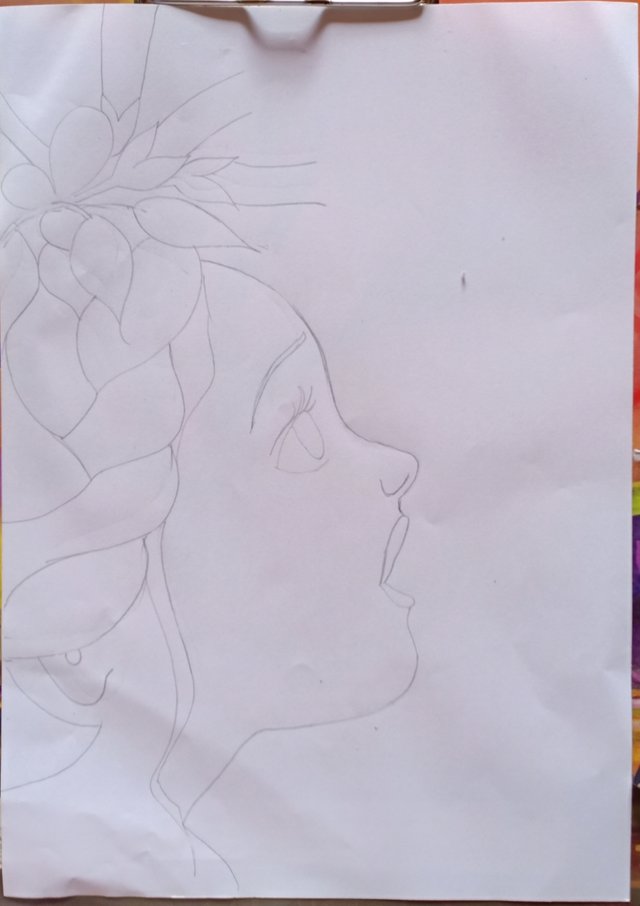 The bird which is drawn in below screenshot, is trying to suck some nectar from the beautiful flower and look at girls expression looking into the bird.
There is a person called Saalu Marada Timmakka(saalu mara means row of trees in kannada language planted besides the roads) and she became famous for planting Thousands of trees and even Indian Government recognized her achievement by awarding India's fourth highest Civilian honor of Padmashri award.
The reason behind telling above incident is that anything is possible if we have will power to do something.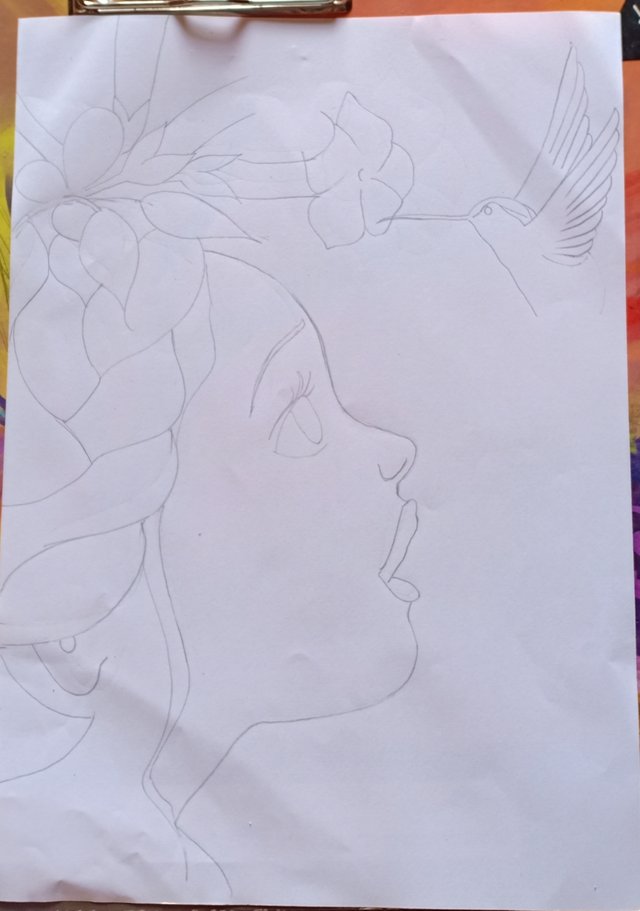 A little painting of the leaves and those orange flowers.
Flowers are used for worshiping God, used as ornament by ladies, used in bouquets and also for medicinal uses.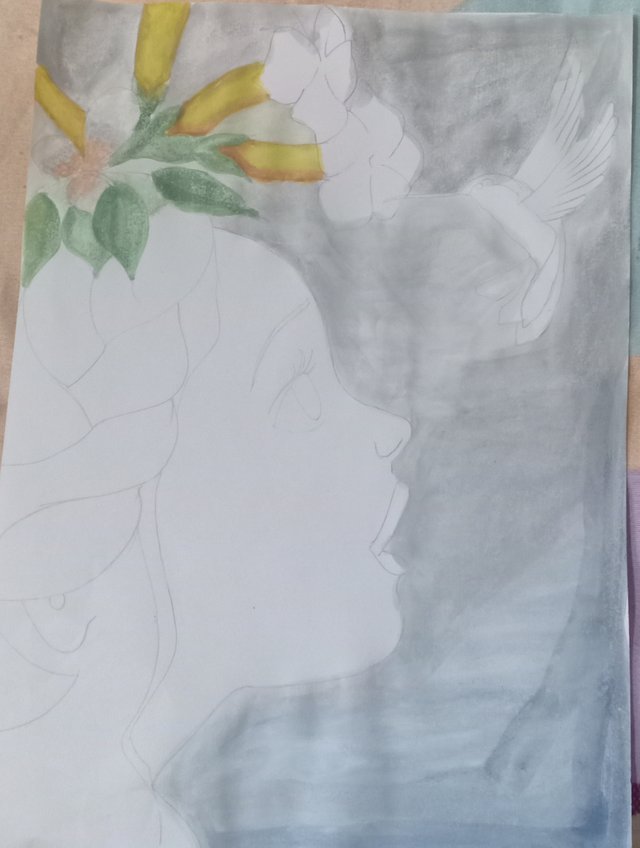 Coloring of the girl's face and her braided hair with some background with light silver color.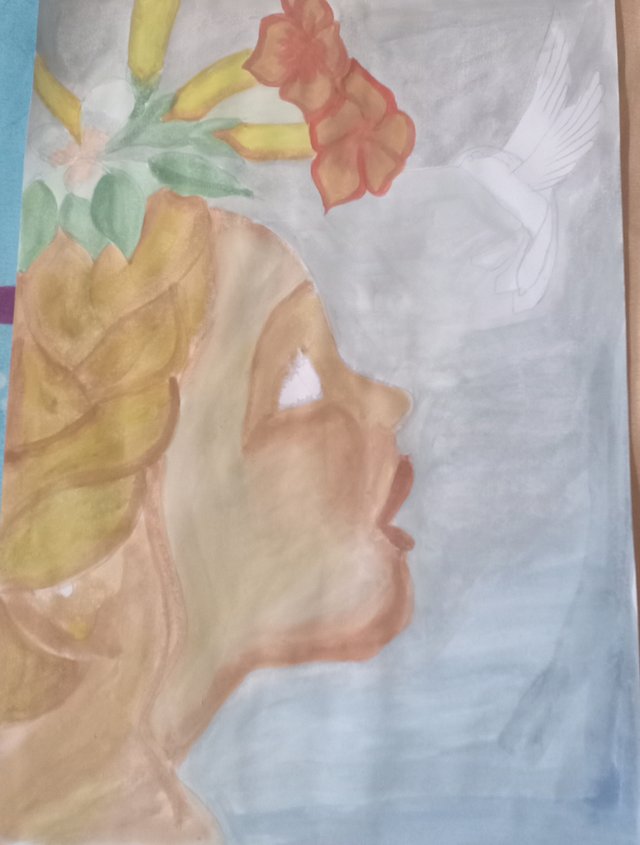 A little more coloring of girl and that beautiful little bird and the tree also getting some bright art work for leaves and branches.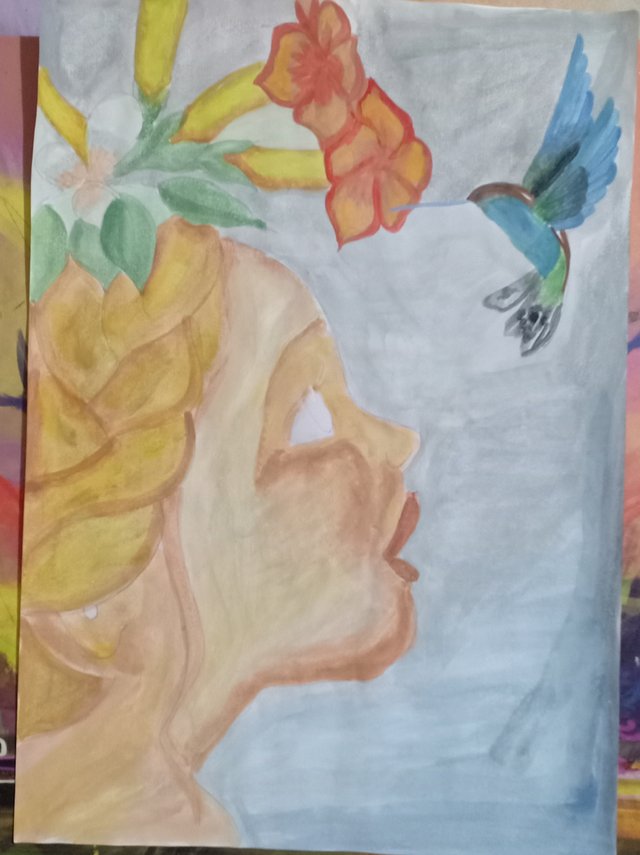 Some bordering for better visuals and also the flowers got some lining to make them look brighter.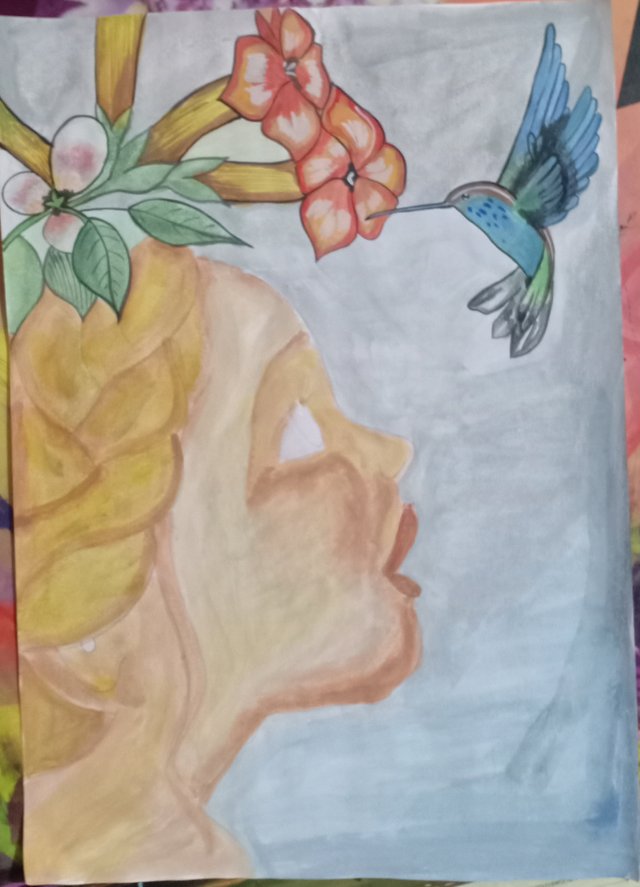 And the decoration of eye, oh that eye looks so nice, isn't it? Those hair getting some brushing as well to look real now.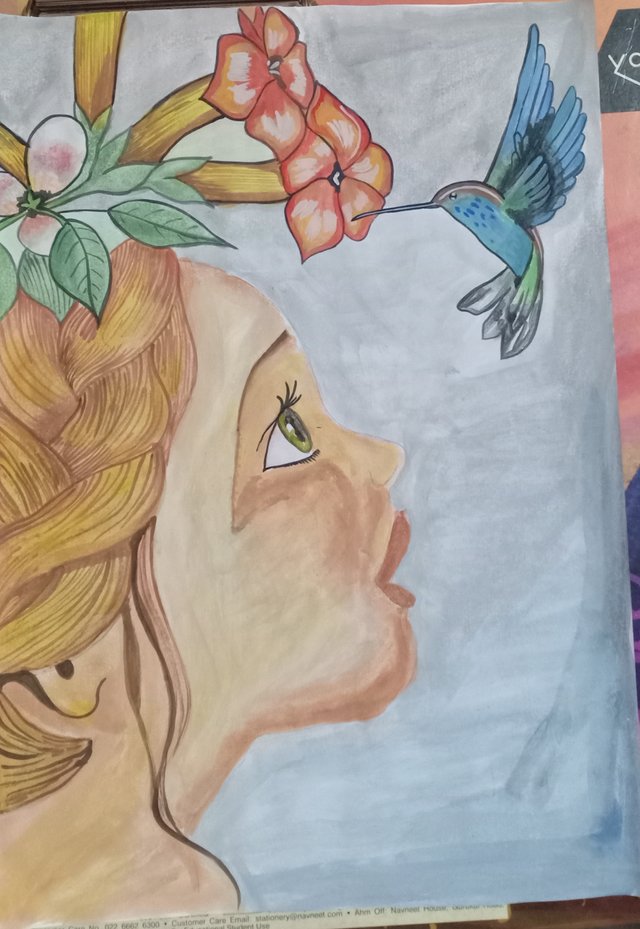 And, here is the final one with touch ups here and there and girl looks amazing with her expressions for me as an artist, what do you say?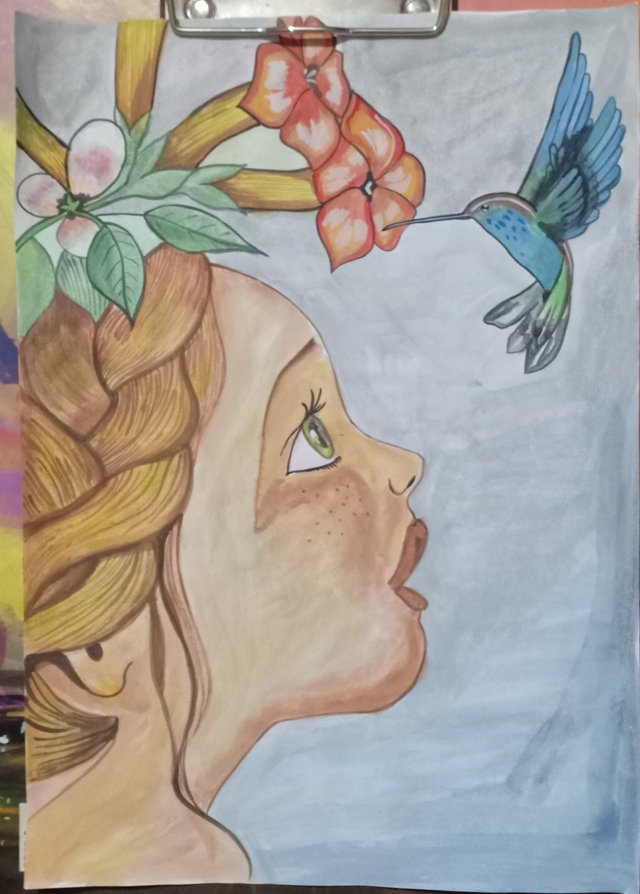 Thanks guys, looking forward to your comments and support as always and let me know how I fared with this one.
Wishing you all a good Friday :)

Not yet signed up for Splinterlands?
You can join using my referral link: splinterlands.io and get some monsters from me :)
Also, try monstermarket.io if you haven't already for your steemmonsters cards and packs purchase and get instant cashback with every card purchase.


Created by @derangedvisions

Thanks for the votes, comments and resteems.
I am a proud member and supporter of below communities:




Do you use eSteem?
eSteem is a Mobile📱& PC💻 app. for Steem with great features. Also, you get Incentives posting through eSteem apps.
eSteem Spotlight; eSteem provides rewards for it top users in Leader Board with most Posts, Comments and Highest Earners.
---