Hello Friends,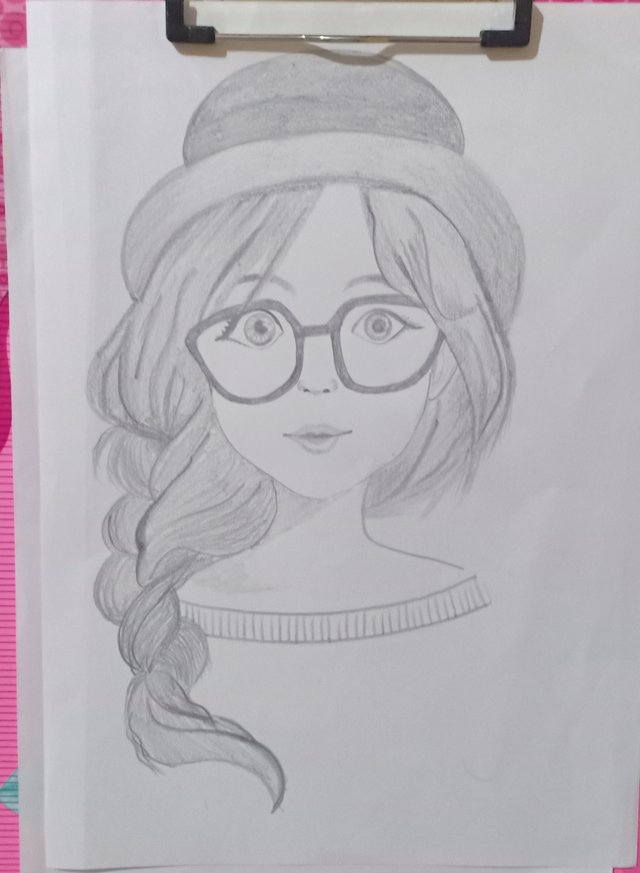 Grils (or should I say women?) are the source of inspiration for many poets, artists and even for many people who have achieved higher goals.
And me a common artist, even I am not different and girls (OK women) encourages me to draw their sketch or drawing and here I am with another beautiful girl with spect on in my drawing as shown with step by stem procedure below.

Girls look beautiful when they have open hair, when they smile, when they wear those stylish spectacles or even when they use some different contact lenses, ah I am talking like a poet, is it?
Here you can see below, the girl's spect, nose and moth are being drawn as a first step and this is the beginning of this sketch work.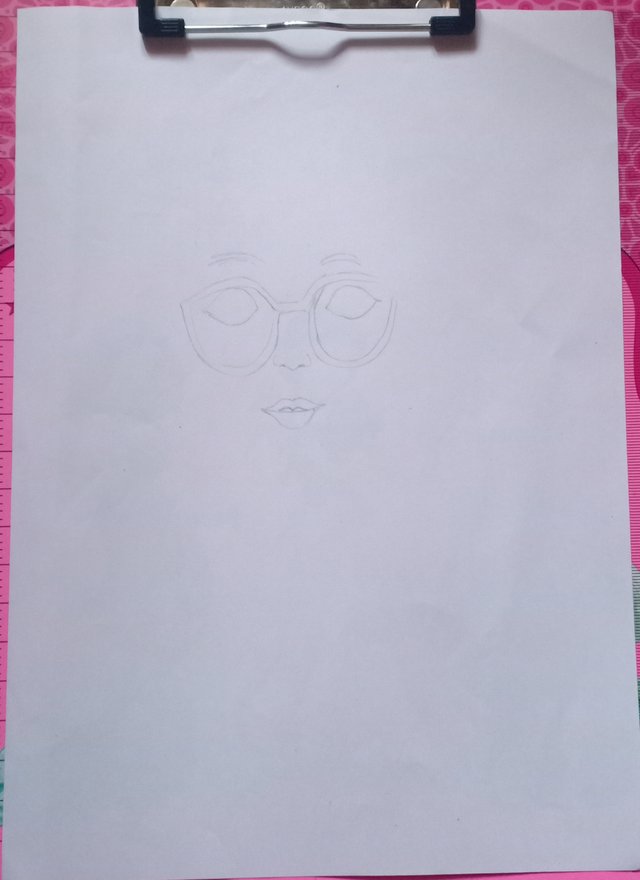 Next up is the rough sketch of face and the hat she is wearing. This gives an idea how the finished sketch may look although until shading, we can't recognize the actual shape.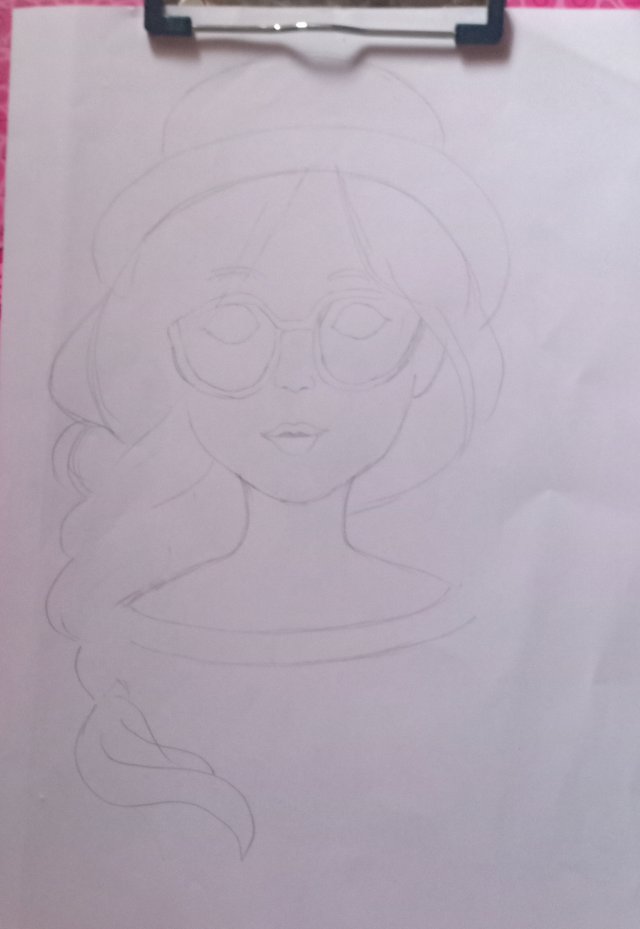 Shading of hat and hair part. As we can see, the shading adds more liveliness for any sketch works and it makes the sketch more appealing.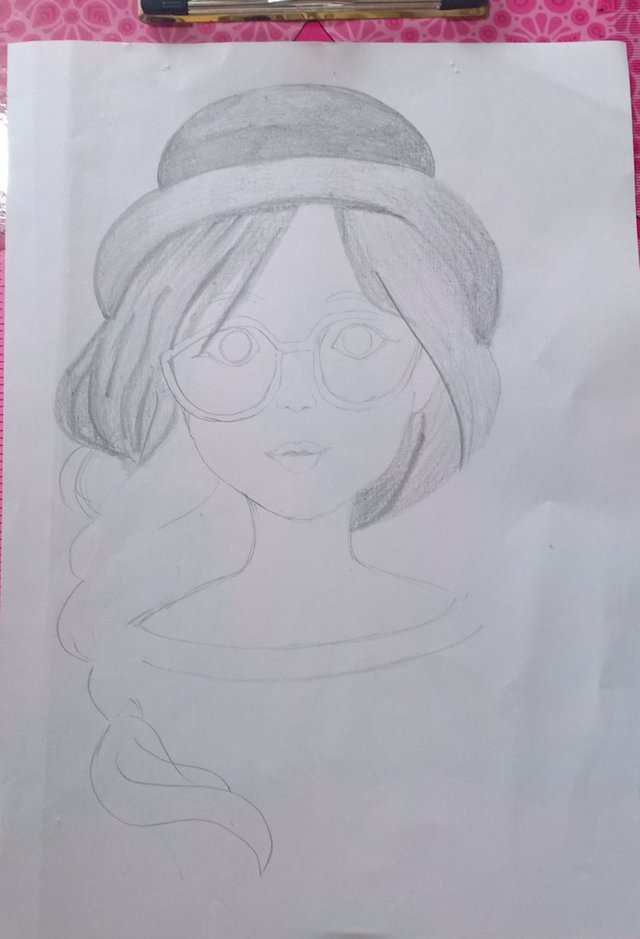 More shading, I guess I took the photo with more light on and hence, it looks a bit more brighter ;).
Notice the eyes and spect becoming more attractive with shades on.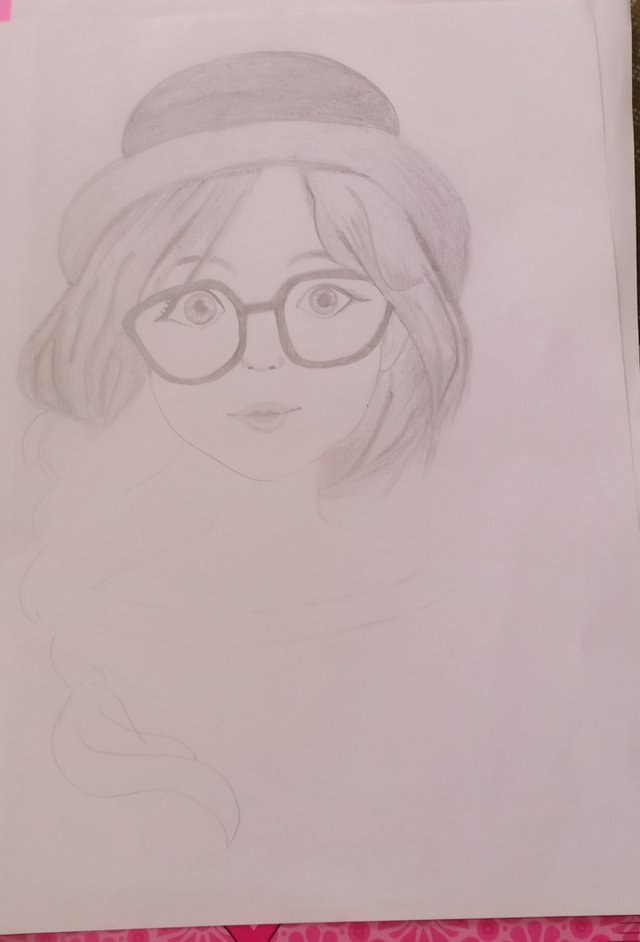 And here is the finished one, with hair part done and also increased shading for whole face and neck part.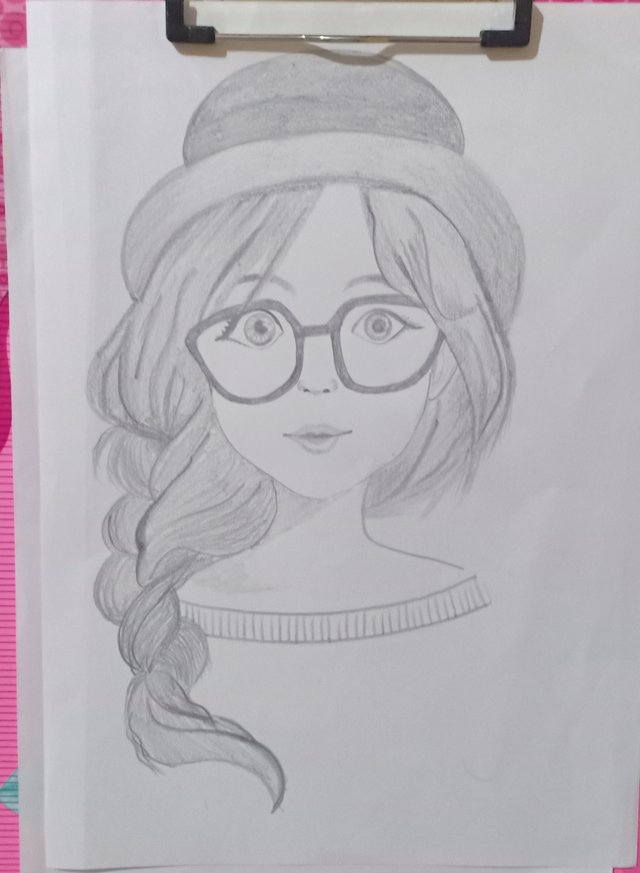 Did you like it? DO share your comments and suggestions.
I know there are more artists on this platform and I look forward to them on the points of improvement based on the drawings and sketch work I have done.
Thanks and wishing you a Wonderful Day :)

Not yet signed up for Splinterlands?
You can join using my referral link: splinterlands.io and get some monsters from me :)
Also, try monstermarket.io if you haven't already for your steemmonsters cards and packs purchase and get instant cashback with every card purchase.

Thanks for the votes, comments and resteems.
I am a proud member and supporter of below communities: