Hello Friends,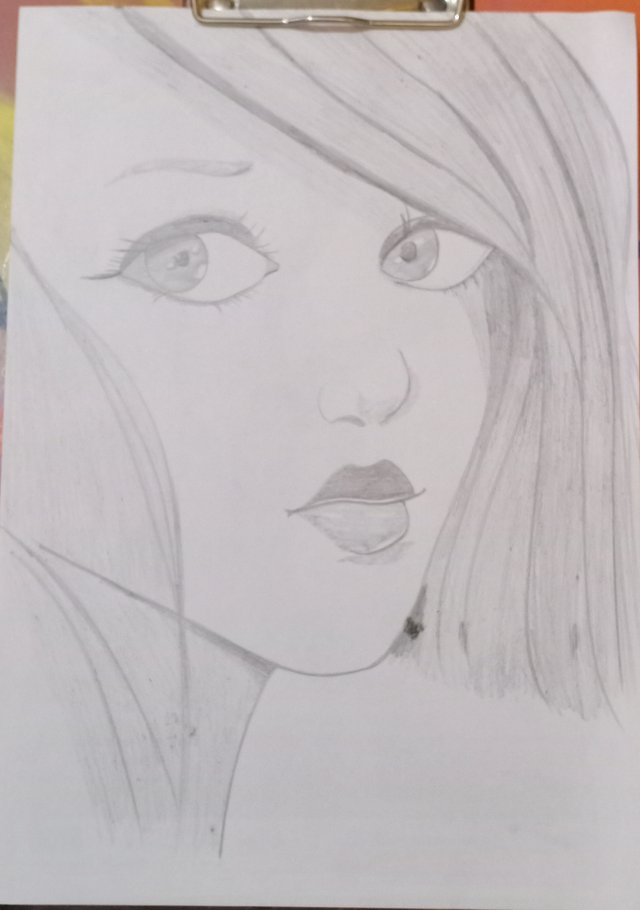 I am totally overwhelmed with the response and support I am getting for the drawings and sketch work I am doing and here I am with another sketch of a beautiful girl, just face only :)
Some great poet said a thing of beauty is joy forever and girls and ladies are always a source of inspiration for not just poets but for a common man like me as well.
We should always appreciate the beauty and cherish it 🙂
Oh before I become a poet myself, let me get you thru the step by step sketching of this girl with beautiful eyes :)

Since this is just face sketch, I started with rough outline first, the lines are drawn thin, so, please bear with me if those are not very clearly visible, but the finished one will have a clear lining for all the beauty she have ;)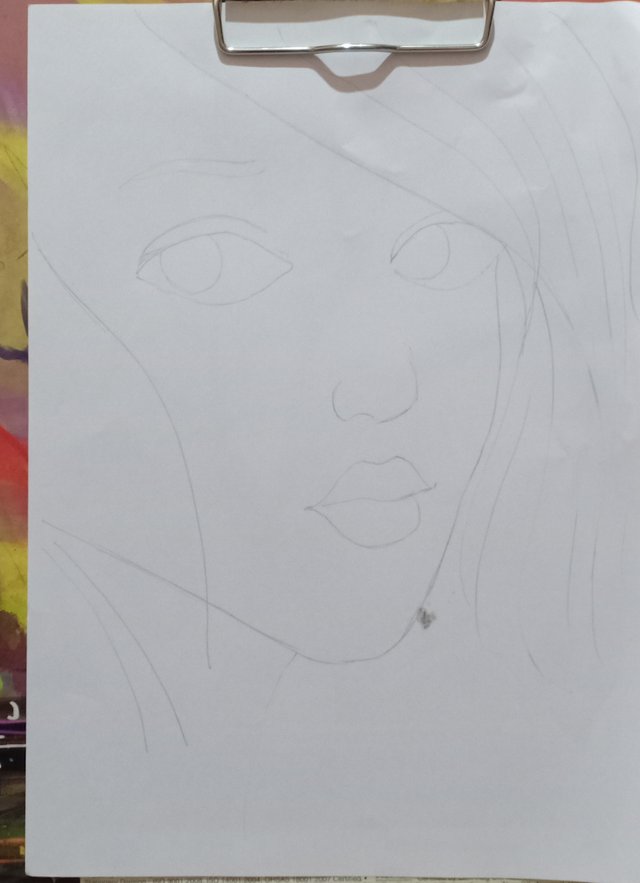 Few lines are getting extended for hair drawing and some more touch ups on eye part.
The beauty of a girl we mostly see in her face itself and especially eyes, nose, lips and hair makes her even more beautiful. Having said that, inner beauty or the character is most important than the outer beauty what our eyes can see.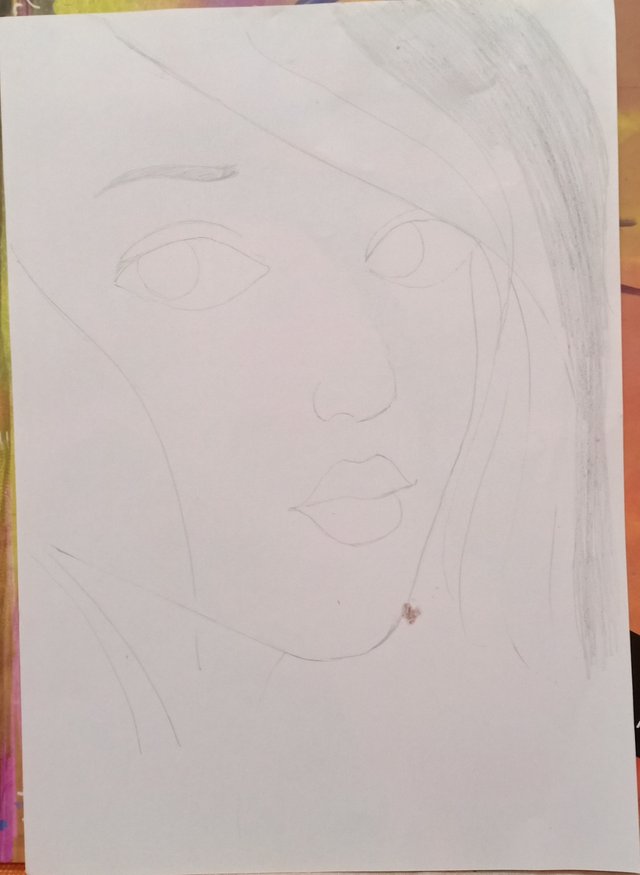 The hair part is almost complete with some thick lines to make them more appealing.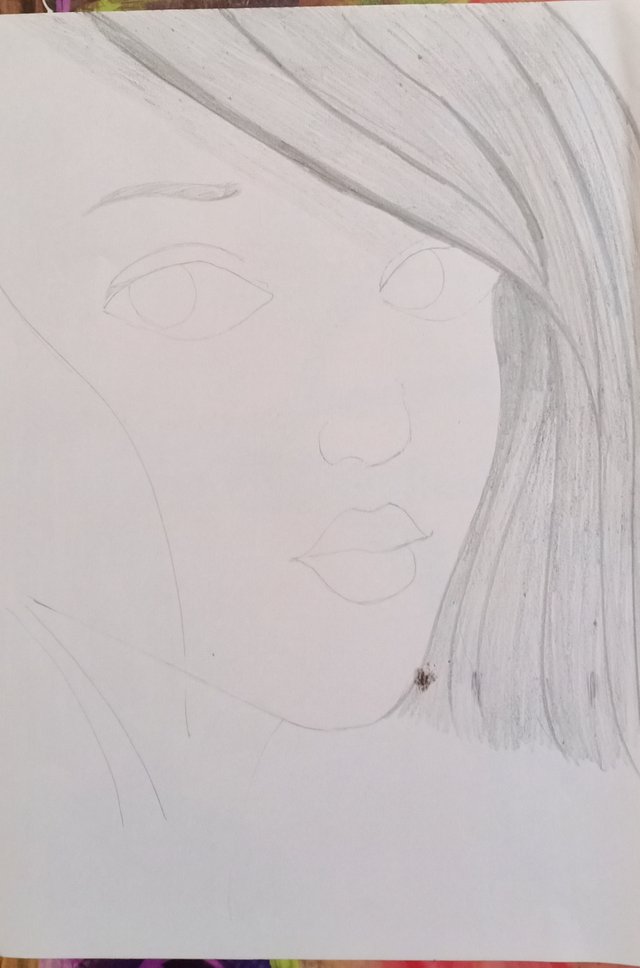 Eyes getting touch up and those big eyes makes the girl more beautiful.

She is getting beautified, lips, eyes and eyebrows ;). Girl or woman is always the material for talk because of the beauty they possess.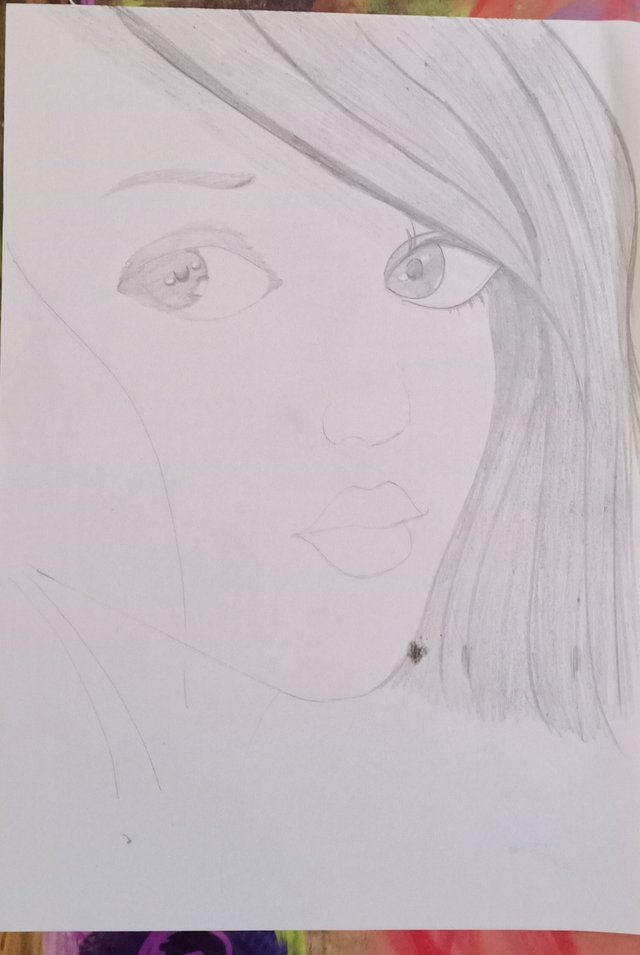 Some more alterations just like a sculptor works on raw rock to create beautiful sculptures :)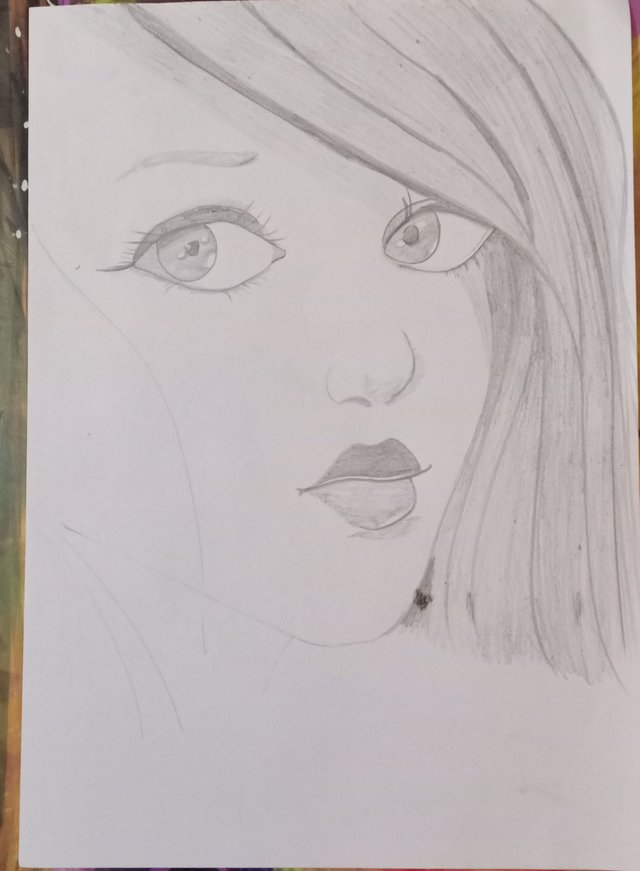 OK, we got the finished one with few more changes to her hair, eyes, nose.
I am not a poet to praise the things especially girls in a proper way, but I feel it looks beautiful, what do you think guys?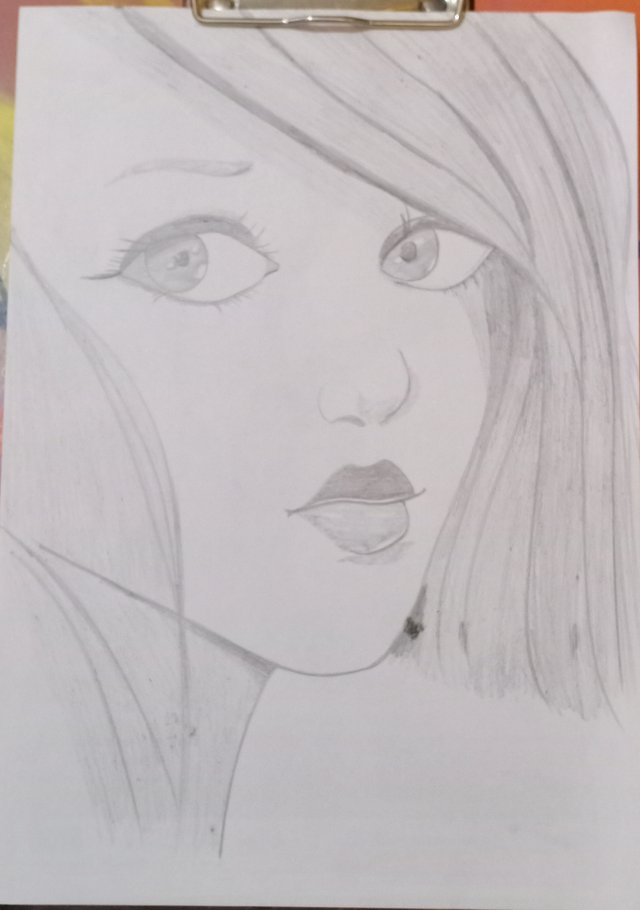 Thanks a ton for GEMS team who have always supported my art works and i would also like all other people who have supported these drawings.
Hope you all are safe and Corona CoVid19 hasn't affected you or your loved ones.
Be Safe and Keep Blogging 🙂

Not yet signed up for Splinterlands?
You can join using my referral link: splinterlands.io and get some monsters from me :)
Also, try monstermarket.io if you haven't already for your steemmonsters cards and packs purchase and get instant cashback with every card purchase.


Created by @derangedvisions

Thanks for the votes, comments and resteems.
I am a proud member and supporter of below communities:




Do you use eSteem?
eSteem is a Mobile📱& PC💻 app. for Steem with great features. Also, you get Incentives posting through eSteem apps.
eSteem Spotlight; eSteem provides rewards for it top users in Leader Board with most Posts, Comments and Highest Earners.
---