Hey lovelies 😍
It's your favorite girl @debbie-ese ❤️
Welcome to my blog today 🤗
I'd be sharing with you how I made my Nigerian Pepper Soup also known as P-Soup in simple but detailed steps.
Wondering what pepper soup is?
Pepper soup is a kind of soup famous for its unique taste in Nigeria and some part of Africa (maybe in some other parts of the world too). It's prepared with lots of meat, fishes, pepper and other ingredients meant for this particular course. There are different types of this soup in the sense that you can choose to use either meat such as goat meat, beef, chicken etc or fish such as cat fish (commonly). You could also combine both meat and fish - the choice is yours.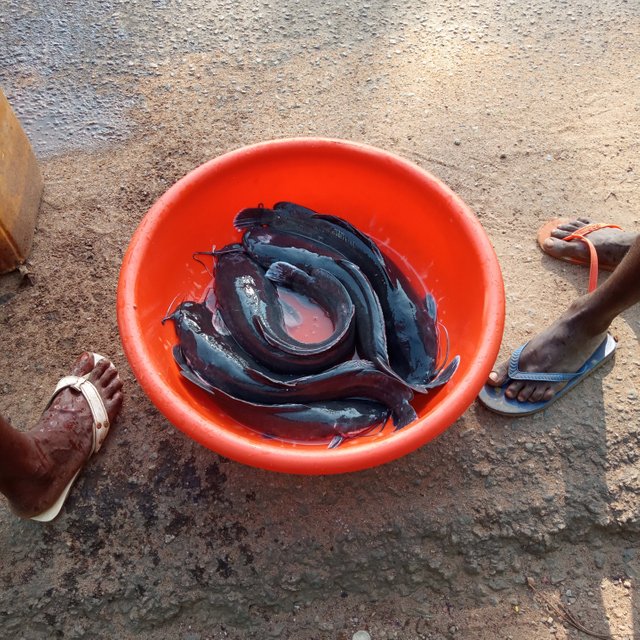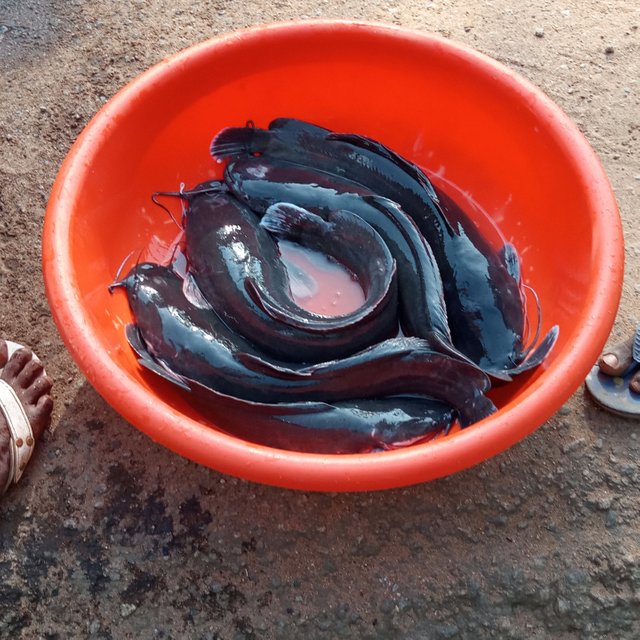 I started off by buying my fish in a nearby roadside market where fishes are being hawked. I bought two fishes for about #2000 ($5.16). They are quite big and fleshy.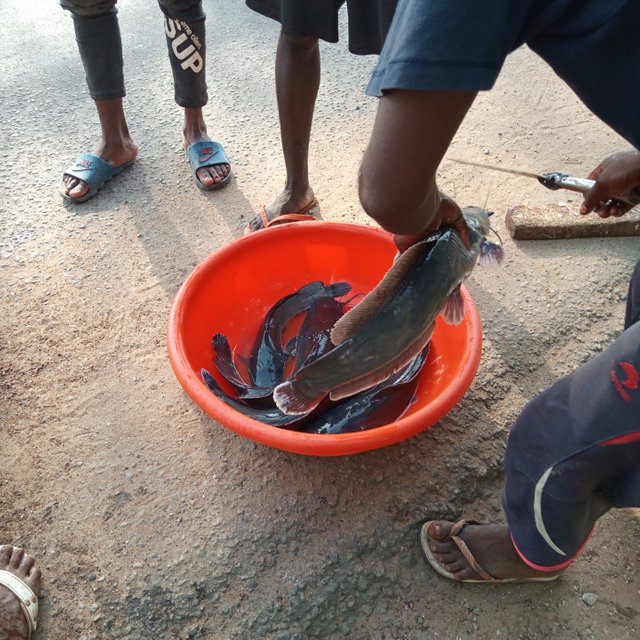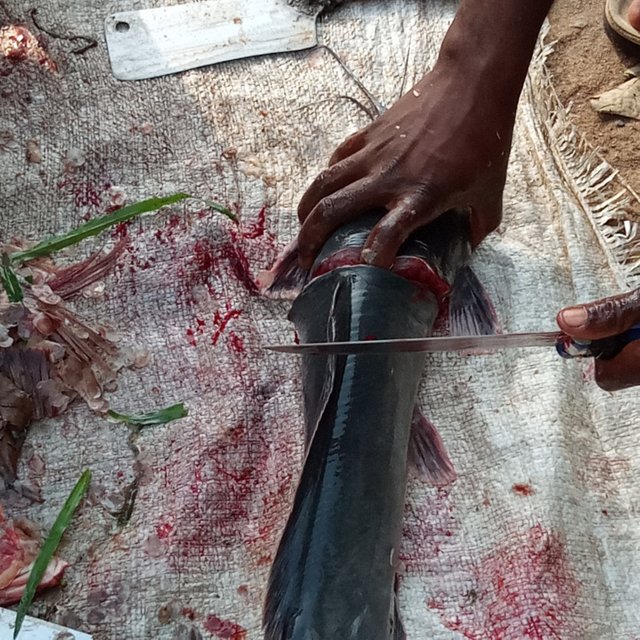 Afterwards, the guys selling it help me cut the fish into desirable size. I had to let them do that for me because it's quite difficult to get life out of these kind of fish. They are strong and agile. So, I didn't risk being injured by them.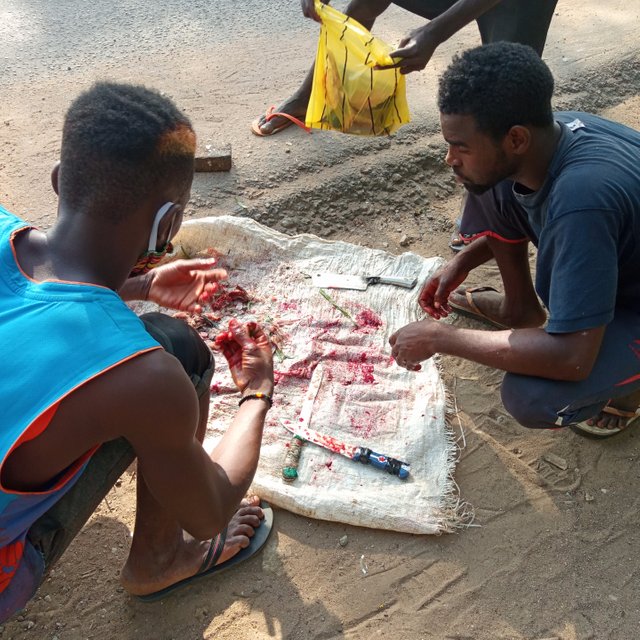 Then they packaged it for me inside a polythene nylon as I head to the market to get other ingredients.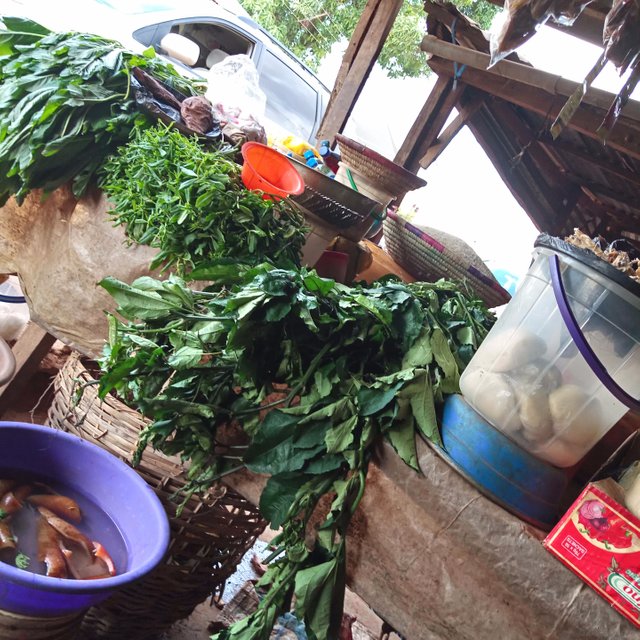 I bought some scent leaf, onions, pepper, pepper soup powder (it's a mixture of all the condiments necessary for this soup). Scent leaf is a major ingredient in the soup - it adds so much flavor to it.
Here are my ingredients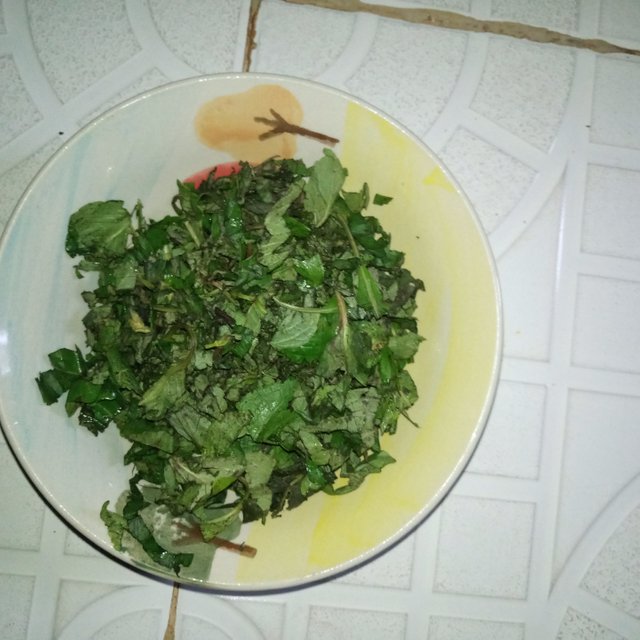 SCENT LEAF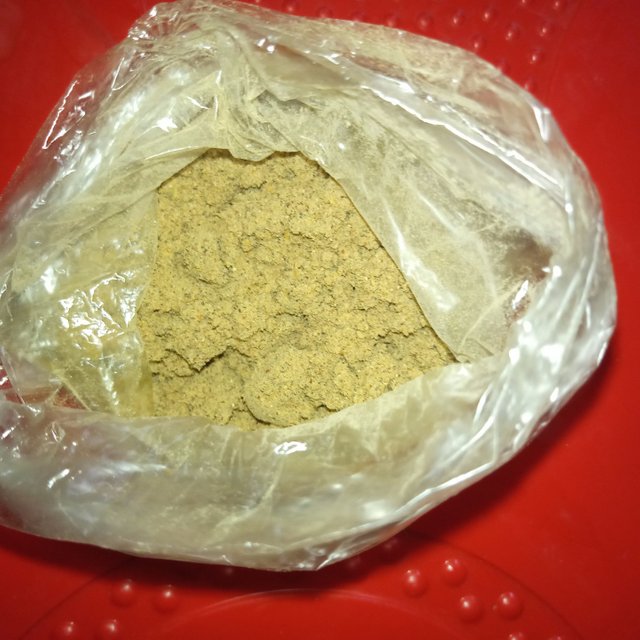 PEPPER SOUP POWDER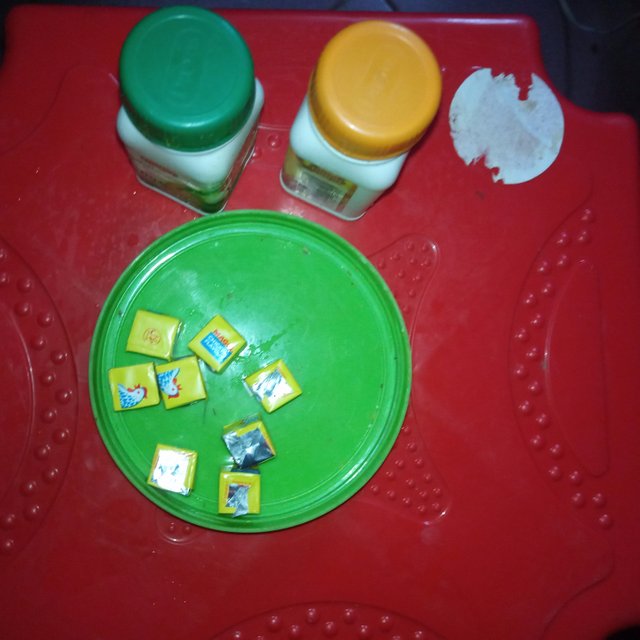 SEASONING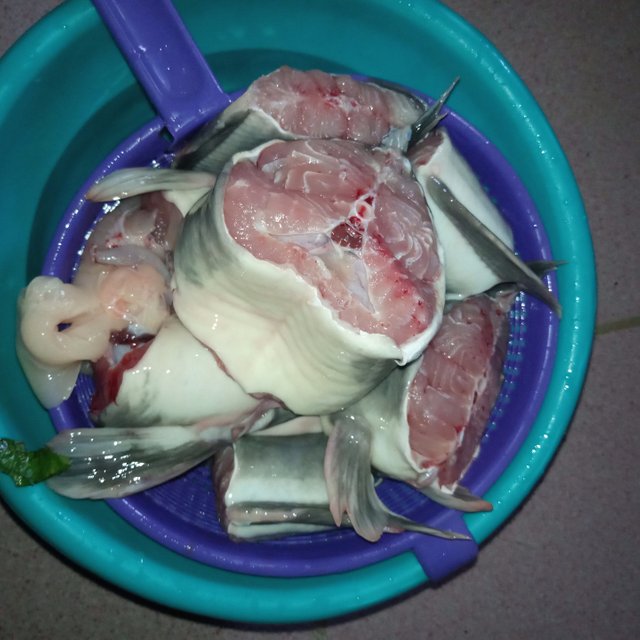 WASHED FISH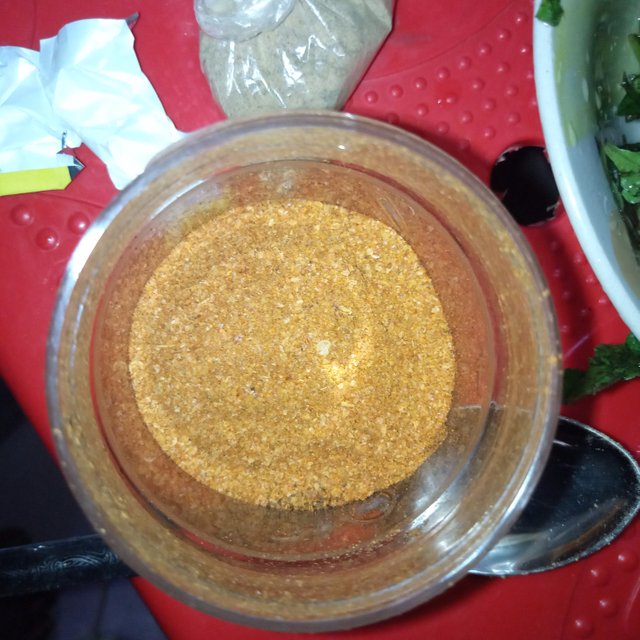 PEPPER
I placed my fish into the pot, added all my ingredients and about 3-4 cups of water, mixed it together and I cooked for about 10 minutes.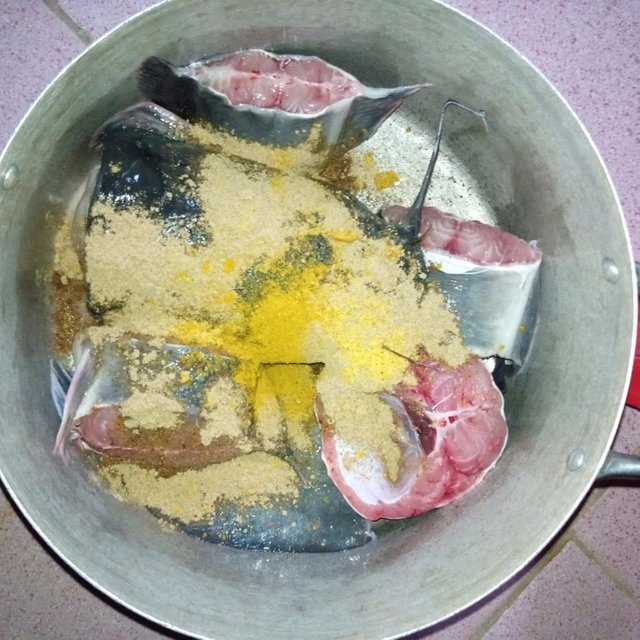 I check it up occasionally to adjust the thickness by adding some water and also the taste by adding more seasonings.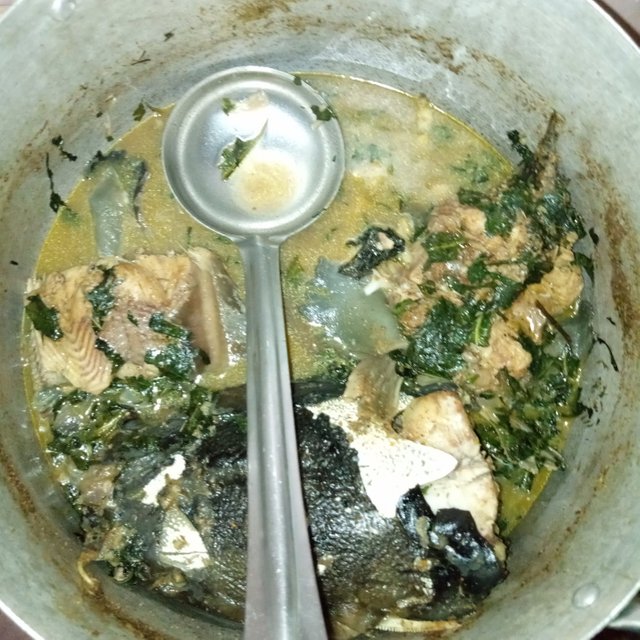 It's best served warm.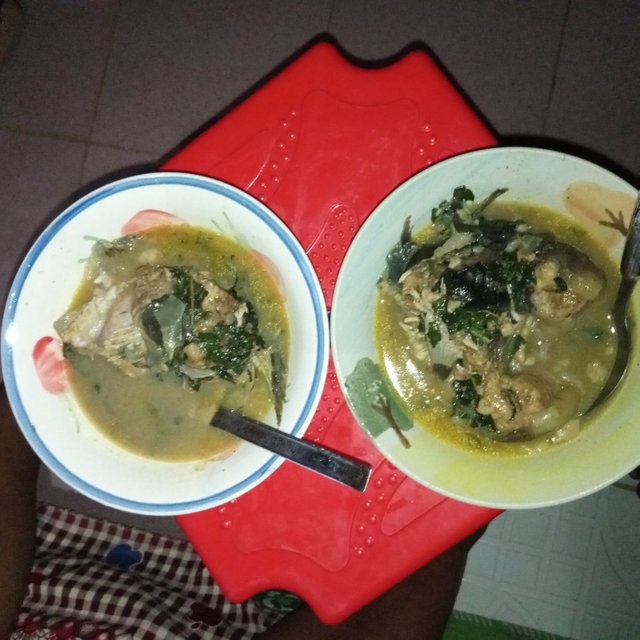 Some eat it with rice, yam, plantain and on its own.
I choose to have it on its own.
Thank you for your time lovelies.
The post is originally written by me 💕@debbie-ese💕
Follow me on social media
Your comments, criticism and votes are highly appreciated.