Ewedu is one of the popular Nigerian soups of all time. Haha. It is more common among the Yorubas - an ethnic group in Nigeria. Ewedu leaves is known as Jute in English. Ewedu is a highly nutritious soup and it believed to help reduce weight.
Ewedu soup is easy to prepare just like ABC. In the olden days, our mothers use a short broom stick known as ijabe to puree ewedu but now it's a different narrative - blenders do the job perfectly well. On the other hand, ijabe gives it a kind of unique taste tho.
So, let's start with the cooking process
Ingredients:
Ewedu
Locust beans known as iru
Crayfish
Maggi
Salt
Start by picking your ewedu leaves. Be sure to avoid detaching the stem with the leave

Wash the leaves thoroughly to remove all dirt.

Pour a cup of water or two inside your pot. Add the ewedu leaves into the boiling water. Add your irú and crayfish.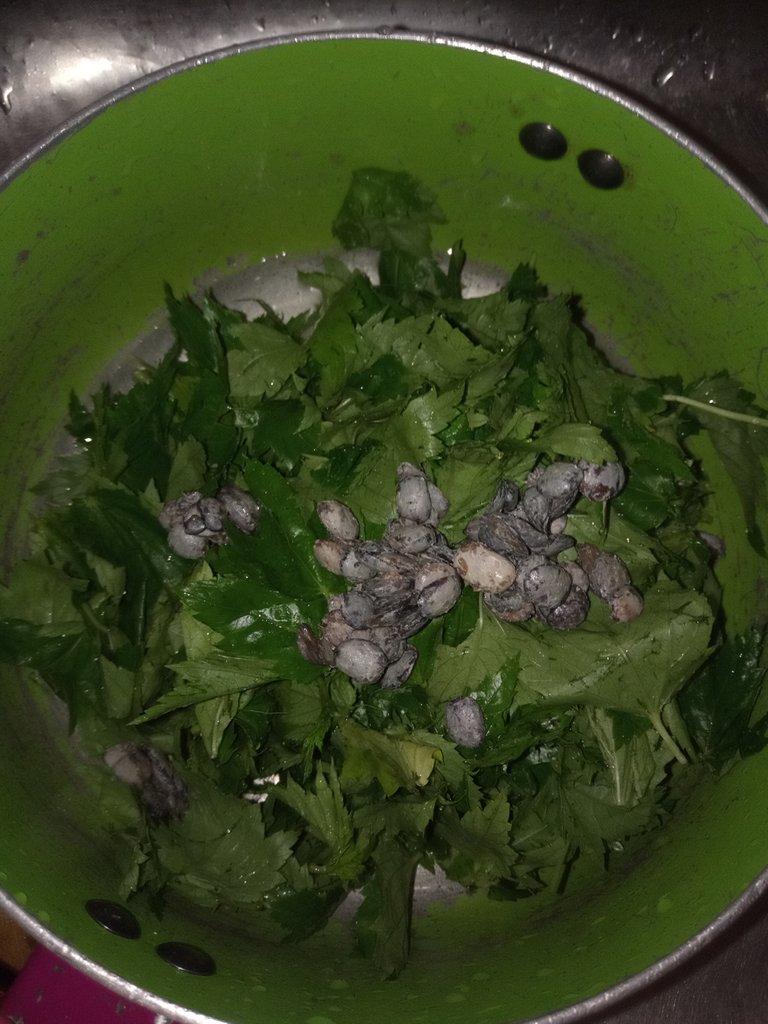 Boil for about 8 to 10 minutes under low heat
Take the ewedu off the heat and allow to cool for a while. This is because you might spoil your blender if you blend something hot inside.

Add the ewedu and blend till its smooth and puree.


Turn the ewedu back into the pot
Add salt and seasonings
Let it be under low heat for about 2 minutes
Stir to prevent it for burning.

It could be served with stew or any sauce.
Thank you for your time lovelies.
The post is originally written by me 💕@debbie-ese💕
Follow me on social media
Your comments, criticism and votes are highly appreciated.