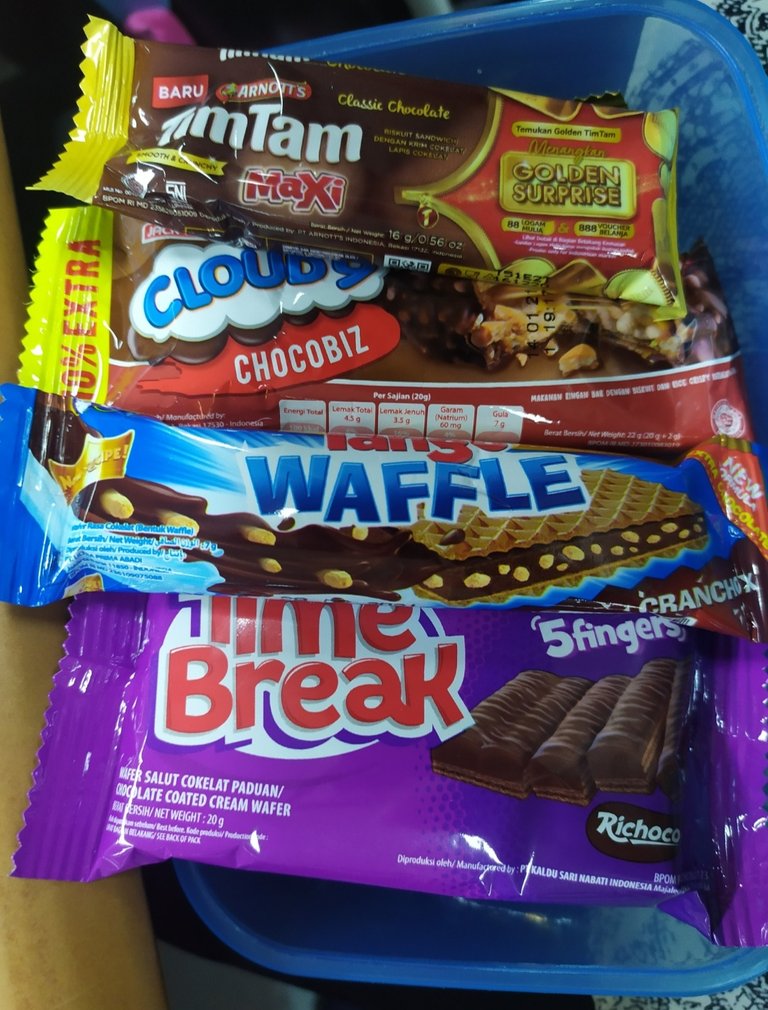 Hello, friends especially foodies!
I love to eat, beside main dishes i also love to take snacks, i have it at everywhere.. Even at work :).
Today i would like to share my experience in trying four different chocolate snacks.
Here they are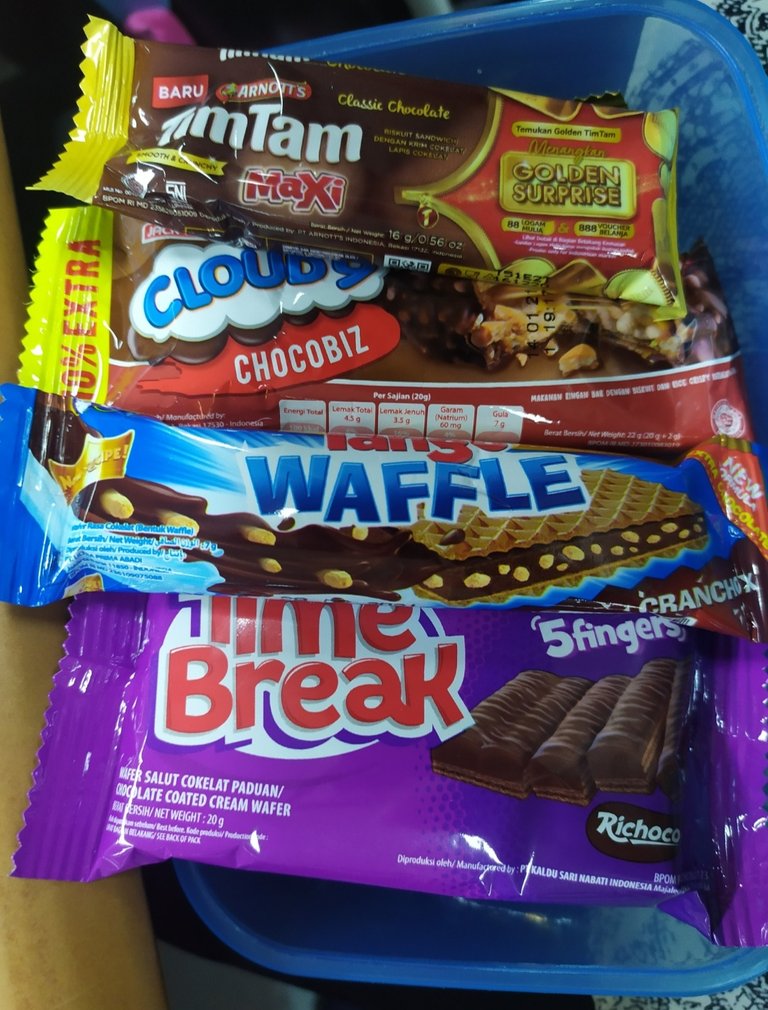 The top one might not strange for all of you, cause it was one of a worldwide chocolate snack, tim tam from Arnotts. The second from top, cloud 9 from Jack n jill. The third one was tango waffle and the last one was time break from Nabati. Nabati was a local number, wellknown for its' wafer.
Now the taste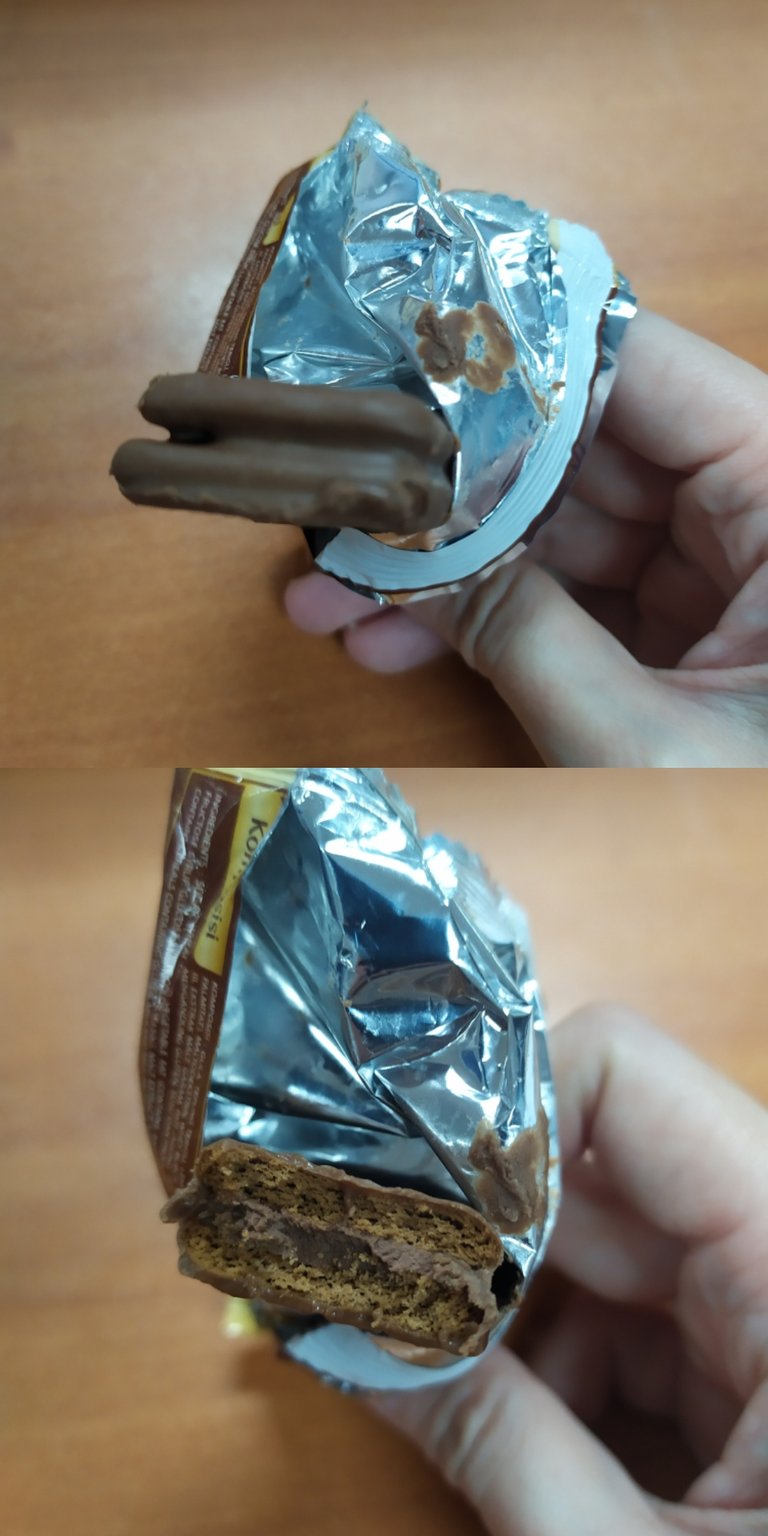 Tim tam had the chocolate fillings between the two chocolate biscuits. The biscuits were crunchy. And the filling, they actually had 2 choices of filling but i chose chocolate instead of the vanilla one. It tasted so chocolaty...
How about the second?

Cloud 9 had a bit different in ingredients, they had some crunchy texture on top which were softer than biscuit. Inside they had a perfect combination of peanuts, caramel, nouga and chocolate. Hmmm so yummy!
The third was tango waffle..

Actually it was kind of really similar with waffer, but it was crunchier.. And it also had chocolate hazelnut filling inside.. So delicious! One is never enough cause it was really small.
The fourth one would really made you satisfied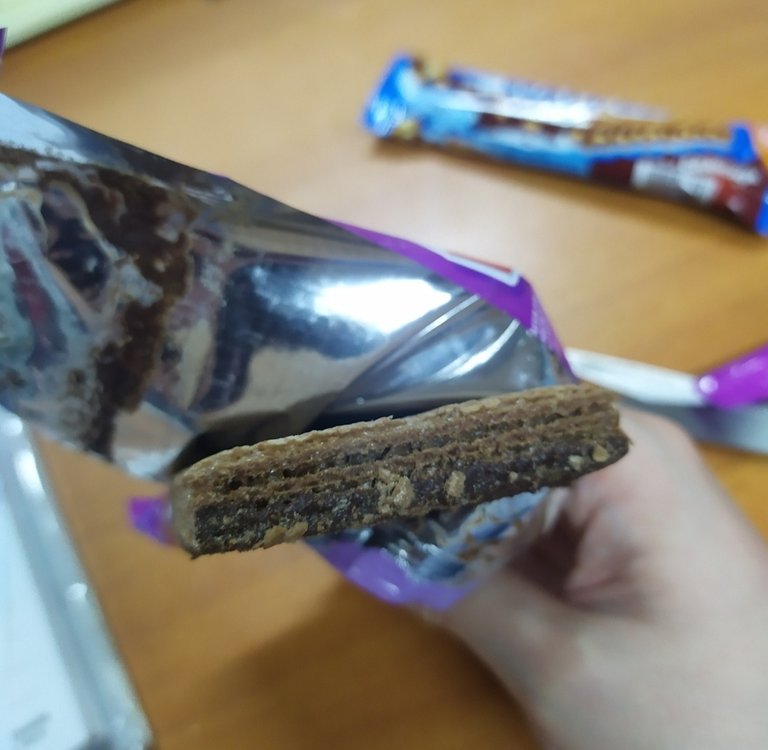 Why? It had chocolate soft waffer inside, crunchy but soft.. It also had the tasty chocolate wrapped outside. And it was the largest.
The Price
Tim tam 1,200 IDR
Cloud 9 1,400 IDR
Tango Waffle 900 IDR
Time break 1,300 IDR
If you eat altogether it was 4,800 IDR or only around 0.32 USD!
About the taste and also size, i loved the time break! the price also won't make you broke ;).