Service, duty, family - the life of a firefighter / Służba, obowiązek , rodzina - życie strażaka !
Have you ever wondered what the life of a person who comes when you need help looks like?
This will show you.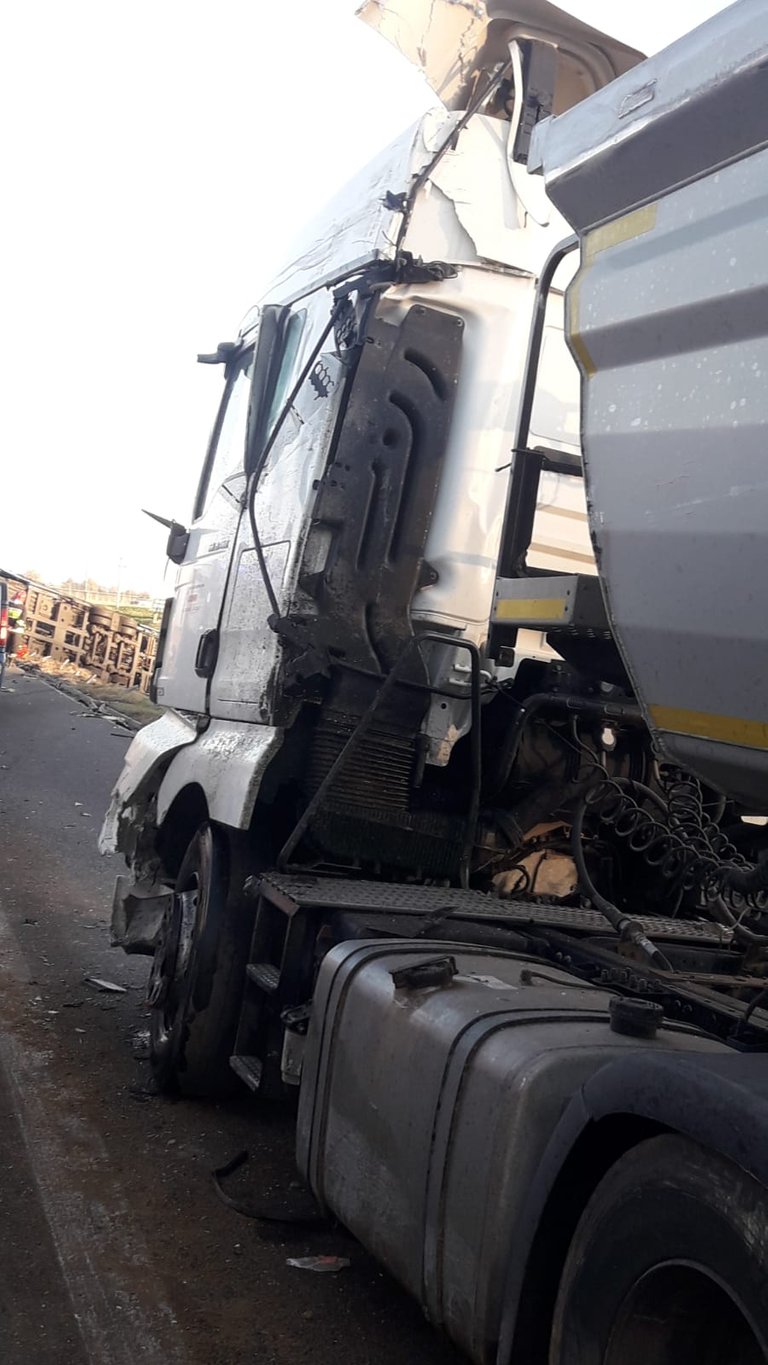 From a young age, I liked to help others selflessly, not counting on anything in return, although my family was quite different on these issues. But the family is to be chosen, not chosen.
So I went towards becoming a firefighter. Although it can be said that I had such an opportunity.
Without deviating from the topic.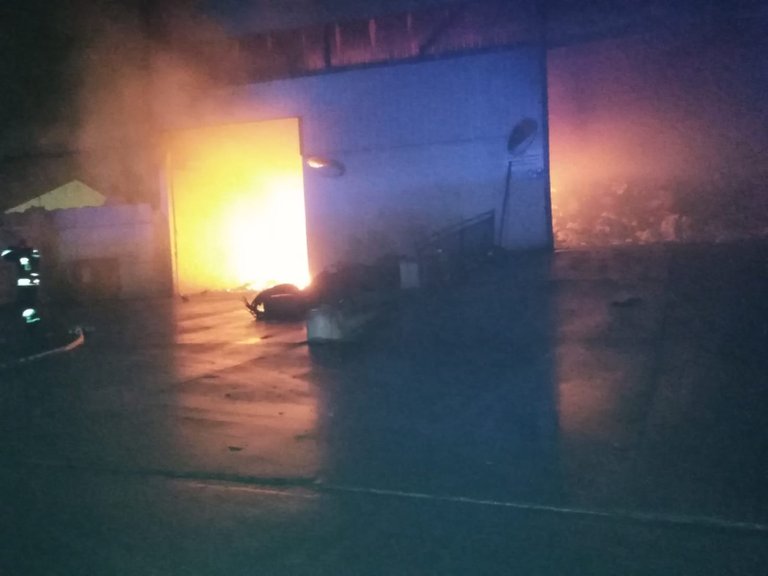 After employment, a firefighter must undergo several months of training, but it is better to call it a school of life.
They teach you how to name the equipment, how to use it. Developing snakes is probably the most. Tactics of firefighting activities, how to deal with individual situations with the emphasis that the same situation never happens. A little bit of theory, but a lot of practice to get it into your head.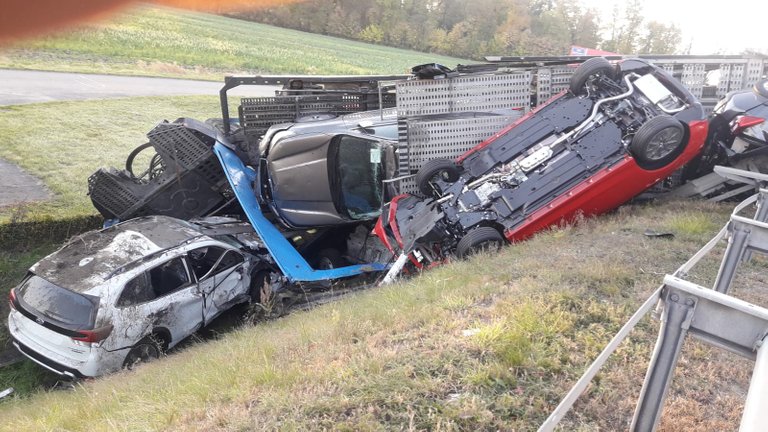 The next point after the training is to hit the firefighting unit, where you really learn your new profession only with people with extensive experience. Only here you get to know the real life of a firefighter.
Each unit has its own protected area, this is due to regulations that determine how many inhabitants of a given city, village or other place can be per firefighter.
Plus it comes to the fact that some units, in addition to being rescue and firefighting, have their specialization for example a water rescue unit, in addition to the rescue and firefighting operations in the event of events that take place in water bodies, are called there as soon as possible because they have specialized equipment for this as all diving equipment, boats, sonatas and more, altitude specialization has mountaineering equipment and training.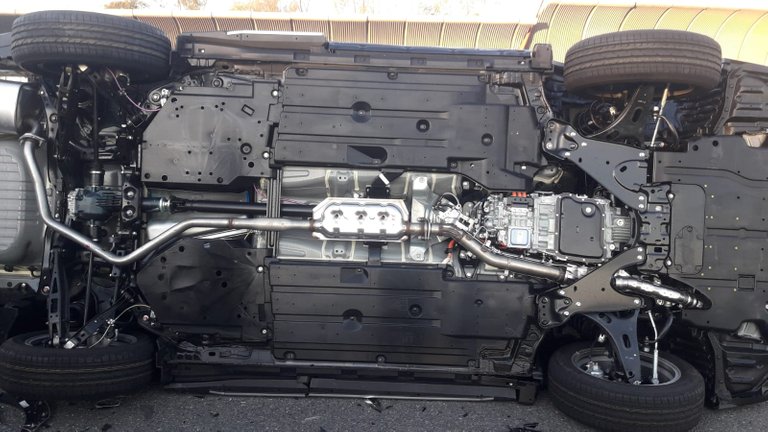 Of course, it is not that other units are completely unfamiliar with it, but they have basic training, for basic operation about which it would take a long time to describe.
All the work of a firefighter focuses on the first place is human life and animals, which after losing can not be recovered, and then if we succeed we save property, that is, more simply material things.
Each of us will risk our lives more than once, for someone stranger to us. Because at the very beginning of our journey we took an oath in which we emphasized that we would help even at the risk of our own lives.
To ensure the safety of others, we undergo a lot of training and sacrifices. Which reflects on our families, unfortunately, because service is not the same as work, when some have holidays, weekends, in our country, as in most services, there is no such thing. And when someone says but you are paid more for it, I always burst out laughing. Since for me it is counted as a normal day, we are not the private sector, only the service so in many cases we are not subject to the same regulations. We have to sacrifice a lot when we decide on this profession. Although most of us are convinced of this only in life when it comes to the fact that it falls to you to serve on Christmas Eve, the birthday of a child. Then everyone learns what it's like.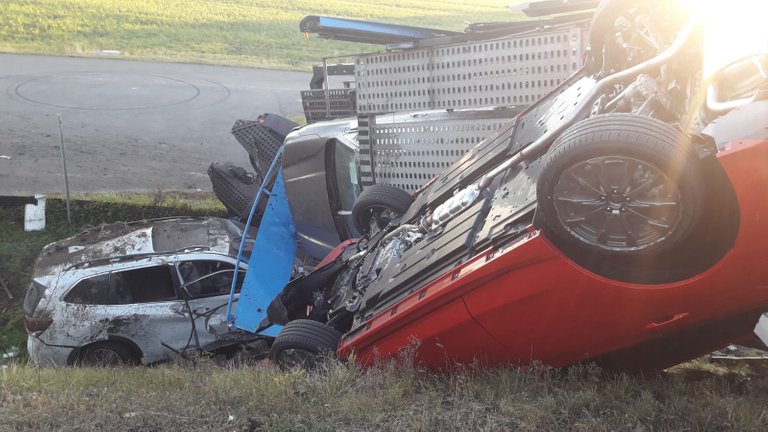 There are just as many things as accidents, accident victims or fires that need to be dealt with emotionally. And especially when you are a parent, and in an accident there is a child who later you try to help and at the end it turns out that it did not work. It is only difficult to go home without bringing your work with you, to cope by looking at your own child that you have not managed to save another. To watch people lose everything in a fire, for example. And you have to deal with it.
Stop the nerves, when you come to an event where someone took someone's life by driving on alcohol, or at high speed because he has a fancy car. You have to control your nerves, looking that it could be someone close to you from the family.
We put on a uniform, you can say that we become maybe a little different people, because our actions, behavior represents every firefighter and not just ourselves.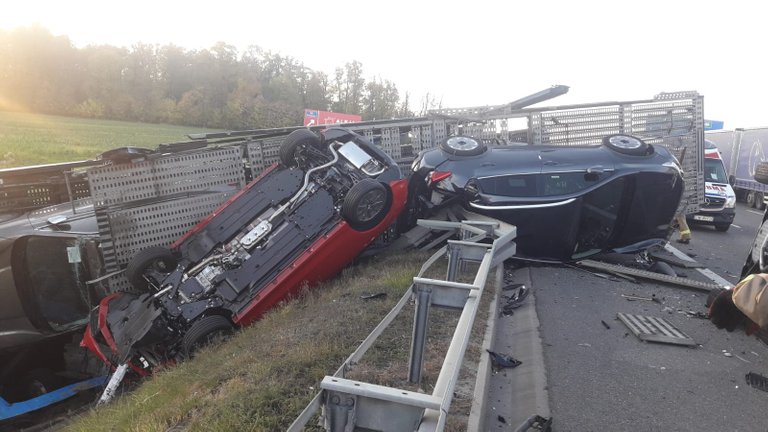 If someone thinks that after finishing service, we have free time, he is very wrong. Because the regulations themselves say that you are available, at any time. Something big will happen and they can bring me to the service and even barrack me. And what about the family, what do they have to feel, and especially children when I arrange with them that after the service we will go to the playground, or a walk. And when I enter the house after hard service , greeting the children. I get a call that I have to appear on the unit immediately.
And how to deal with human harm on the one hand, self-sacrifices and the most close family, one's own children.
This is what the life of a firefighter looks like.
And by the way, not all training, they are in the time of service, often you have to devote time, which was supposed to be for the family. And training is the basis of this work along with technological development come new dangers, especially for us firefighters, so that when we save you , we do not lose our own lives and can return to our own families.
POLSKI / POLISH
Zastanawialiście się kiedyś jak wygląda życie osoby która przyjeżdża gdy potrzebujecie pomocy?
To wam pokaże.
Od małego lubiłem pomagać innym bezinteresownie, nie licząc na nic w zamian, chociaż moja rodzina była całkiem inna w tych kwestiach. Ale rodzinne się ma a nie wybiera.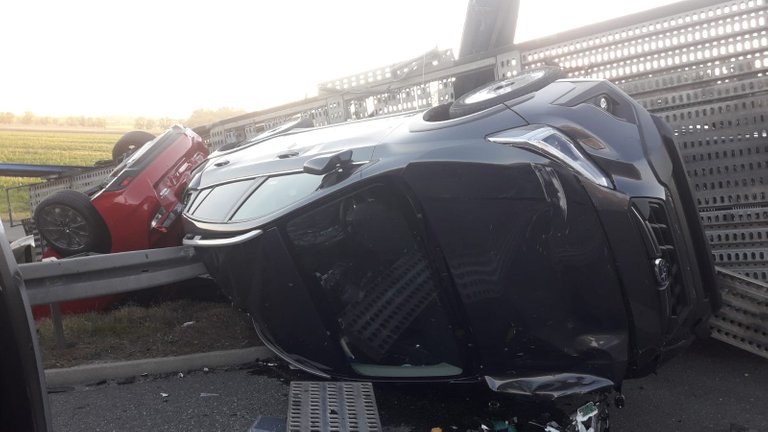 Wiec poszedłem w kierunku zostania strażakiem. Chociaż można powiedzieć że nadarzyła mi się taka okazja.
Nie odbiegając od tematu.
Po zatrudnieniu strażak musi odbyć kilku miesięczne szkolenie, ale lepiej nazwać to szkołą życia.
Uczą cię nazewnictwa sprzętu, posługiwania się nim. Rozwijania węży tego to jest chyba najwięcej. Taktyki działań gaśniczych, jak radzić sobie w poszczególnych sytuacjach z podkreśleniem że nigdy nie zdarza się taka sama sytuacja. Trochę teorii, ale bardzo dużo praktyki żeby weszło ci to do głowy.
Następnym punktem jest po szkoleniu trafienie na jednostkę gaśnicza, gdzie naprawdę dopiero przy osobach z dużym doświadczeniem uczysz się swojego nowego zawodu. Tu dopiero poznajesz prawdziwe życie strażaka.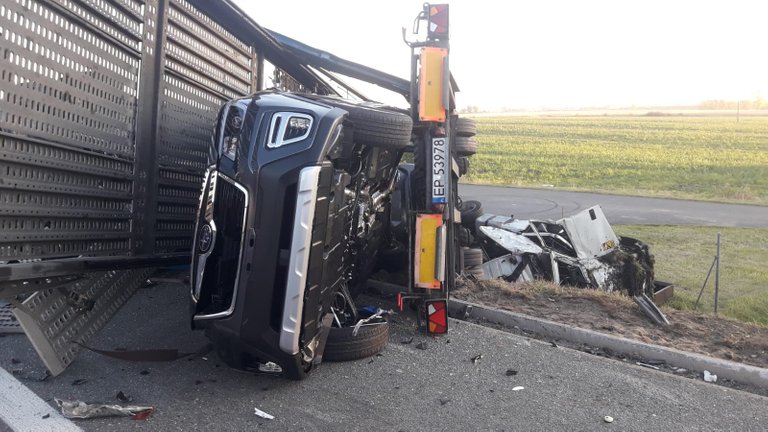 Każda jednostka ma swój rejon chroniony, jest to spowodowane przepisami, które określają ilu mieszkańców danego miasta, wsi czy innego miejsca może przypadać na jednego strażaka.
Plus dochodzi do tego że niektóre jednostki oprócz tego że są ratowniczo gaśnicze, maja swoją specjalizacje dla przykładu jednostka ratownictwa wodnego, oprócz samych akcji ratowniczo gaśniczych w przypadku zdarzeń które mają miejsce na akwenach wodnych, są tam wzywane jak najszybciej ponieważ maja specjalistyczny sprzęt do tego jak cały osprzęt do nurkowania, łodzie, sonat i nie tylko, specjalizacja wysokościowa ma sprzęt i przeszkolenie alpinistyczne .
Oczywiście nie jest to tak że inne jednostki całkowicie się na tym nie znają, ale mają przeszkolenie podstawowe, do działania podstawowego o którym długo by zajęło opisywanie.
Cała praca strażaka skupia się że na pierwszym miejscu jest ludzkie życie i zwierząt, którego po utraceniu nie da się odzyskać, a potem jeżeli się uda ratujemy mienie czyli prościej rzeczy materialne.
Każdy z nas nie raz zaryzykuje swoje życie, dla kogoś nam obcego. Bo na samym początku naszej drogi składaliśmy przysięgę w której podkreślaliśmy że będziemy nieść pomoc nawet z narażeniem naszego własnego życia.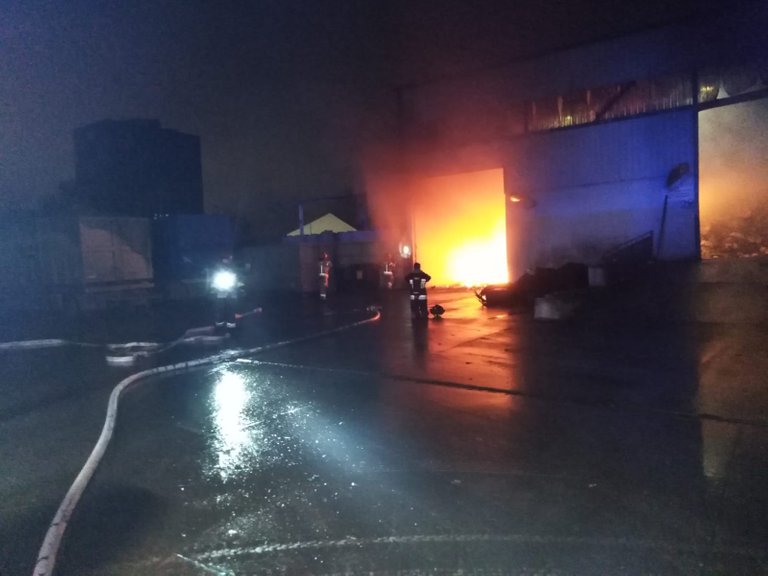 Żeby zapewnić innym bezpieczeństwo , przechodzimy dużo szkoleń i poświeceń. Co odbija się na naszych rodzinach niestety, ponieważ służba to nie jest to samo co praca, kiedy jedni mają wolne święta, weekendy, u nas tak jak w większości służb niema czegoś takiego. A jak ktoś mówi ale przecież macie za to płacone więcej, to zawsze wybucham śmiechem. Ponieważ dla mnie jest to liczone jako normalny dzień, nie jesteśmy sektorem prywatnym , tylko służba wiec wielu przypadkach nie obowiązują nas takie same przepisy . My musimy dużo poświęcić z chwilą kiedy decydujemy się na ten zawód. Chociaż większości każdy z nas o tym przekonuje się dopiero w życiu kiedy dochodzi do tego że wypada ci służba w wigilie, urodziny dziecka. Wtedy każdy się dowiaduje jak to jest.
Jest tak samo wiele rzeczy, jak wypadki, ofiary wypadków lub pożarów, z którymi trzeba sobie poradzić emocjonalnie. A zwłaszcza kiedy jest się rodzicem, a w wypadku bierze udział dziecko któremu później próbujesz pomoc a na końcu się okazuje że się nie udało. To jest dopiero trudne, wrócić do domu nie przynosząc ze sobą swojej pracy, poradzić sobie patrząc na własne dziecko, że nie udało się uratować innego. Patrzeć jak ludzie wszystko tracą na przykład w pożarze. I trzeba sobie z tym poradzić.
Powstrzymać nerwy , jak przyjeżdża się do zdarzenia gdzie ktoś odebrał komuś życie przez jazdę po alkoholu, albo przy dużej prędkości bo ma wypasiony samochód. Trzeba zapanować nad swoimi nerwami, patrząc że mógł by być to ktoś bliski z rodziny.
Jaz zakładamy mundur , można powiedzieć że stajemy się może troszkę innymi osobami, ponieważ nasze czyny, zachowanie reprezentuje każdego strażaka a nie tylko nas samych.
Jeżeli ktoś uważa że po skończonej służbie, mamy wolne to jest w wielkim błędzie. Ponieważ same przepisy mówią że jest się do dyspozycji, w każdej chwili. Wydarzy się coś wielkiego mogą mnie ściągnąć na służbę a nawet skoszarować . A co wtedy z rodzinna , co oni musza czuć , a zwłaszcza dzieci kiedy się z nimi umawiam że po służbie pójdziemy na plac zabaw, albo spacer . A kiedy wchodzę do domu po ciężkiej służbie , witając się z dziećmi. Dostaje telefon że niezwłocznie mam się stawić na jednostce.
I jak tu sobie poradzić z jednej strony ludzka krzywda, wyrzeczenia własne a najbardziej bliskiej rodziny, własnych dzieci.
Tak właśnie wygląda życie strażaka.
A na marginesie nie wszystkie szkolenia, są w czasie służby, często trzeba poświecić czas , który niby miał być dla rodziny. A szkolenia są podstawa tej pracy wraz z rozwojem technologicznym przychodzą nowe niebezpieczeństwa, zwłaszcza dla nas strażaków, żebyśmy kiedy ratujemy was , nie stracili własnego życia i mogli wrócić do własnych rodzin.
---
---