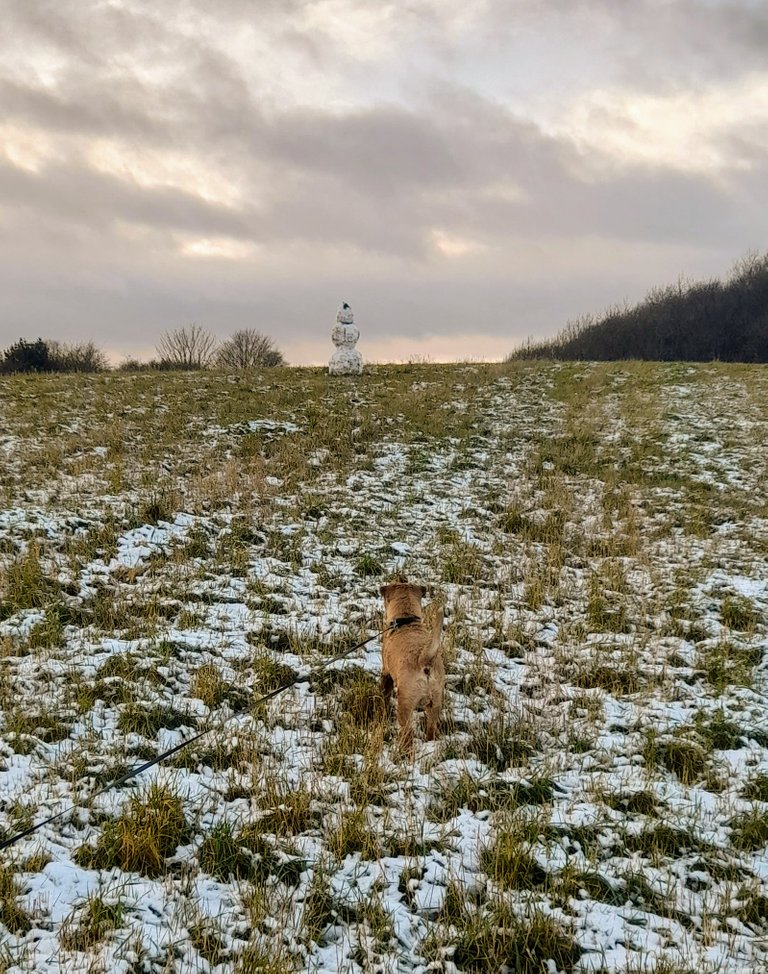 There's a bit of snow left in the fields. In the distance, we could see someone standing in the middle of the field.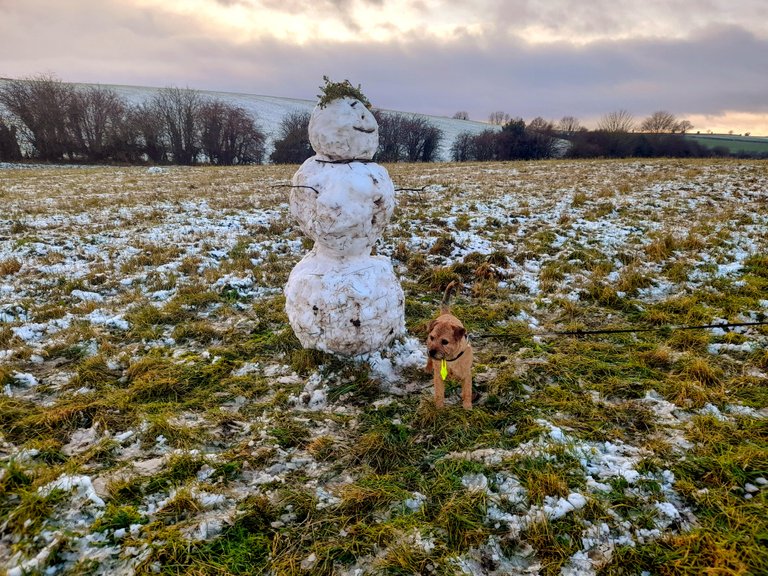 After further inspection it turned out to be a snowman clinging onto life. Of course, the pooch had to investigate.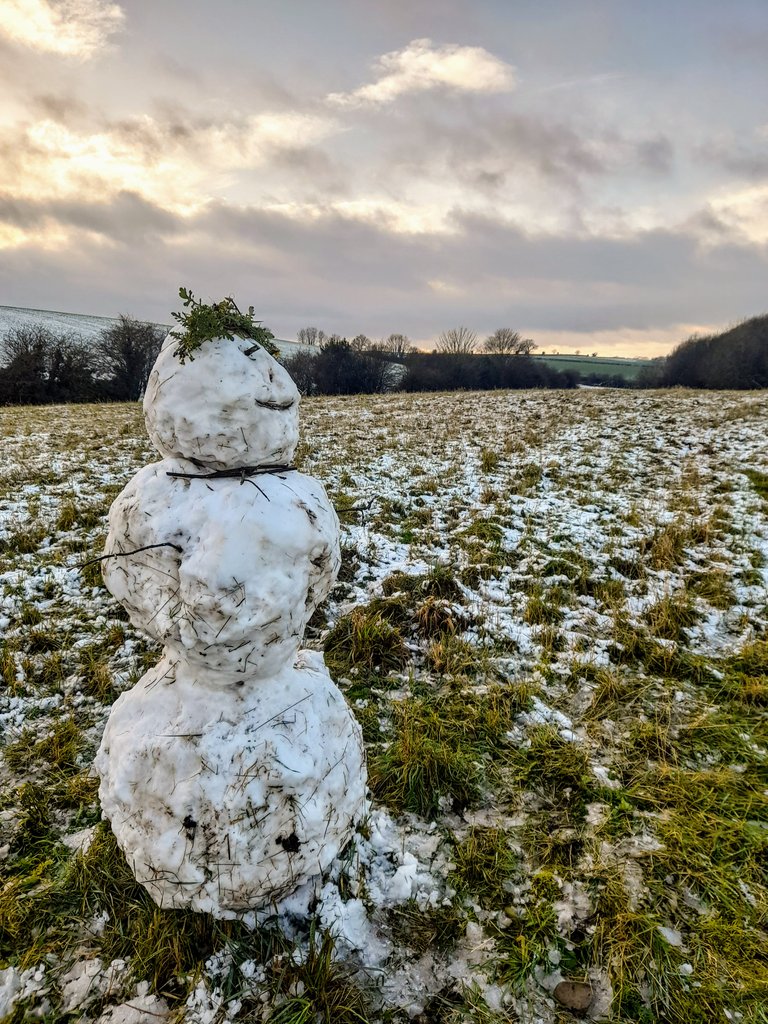 It's still quite cold so I think the snowman will be around for a few more days.
Photos by @ellenripley - Julie S. All rights reserved.