Hello, my fellow Hiverians,
lately, I have been asked, by some newbies on #hive platform to show them how to change their hive key just in case there is any compromise.
Today am going to show you how to change your wallet key or password.
HOW TO CHANGE YOUR KEYS
Here are the basic rules to know about hive password
The first rule of Hive is: Do not lose your password.
The second rule of Hive is: Do not lose your password.
The third rule of Hive is: We cannot recover your password.
The fourth rule: If you can remember the password, it's not secure.
The fifth rule: Use only randomly-generated passwords.
The sixth rule: Do not tell anyone your password.
The seventh rule: Always back up your password.
Must adhere to all the above rules otherwise, you will end up telling a story that touches the heart.
Step 1
Firstly, login into your hive wallet with the current Active key click on keys & permissions which gives you access to your wallet, where you can easily initiate a transfer of your tokens, vote for a witness, have access to the market for an exchange, profile change, create new user HBD conversion, and also to copy out all keys regarding your hive account. https://wallet.hive.blog/@username/transfer,

Scroll down to copy out your owners key, this key allows you to change your entire keys, #Posting, #Active, and #Owners keys.

Click on the reveal to show your key then copy it.
Step 2
Click on the Change Password and follow the simple guide, remember to have copied your owners key when changing your keys.

After clicking the Change Password, scroll down and follow the below image by replacing your current key with your #owners key, then click #generate key, make sure you copy the newly generated key and repaste it on RE-ENTER GENERATED PASSWORD column and tick those boxes below the column and press Update Password to update to the generated key.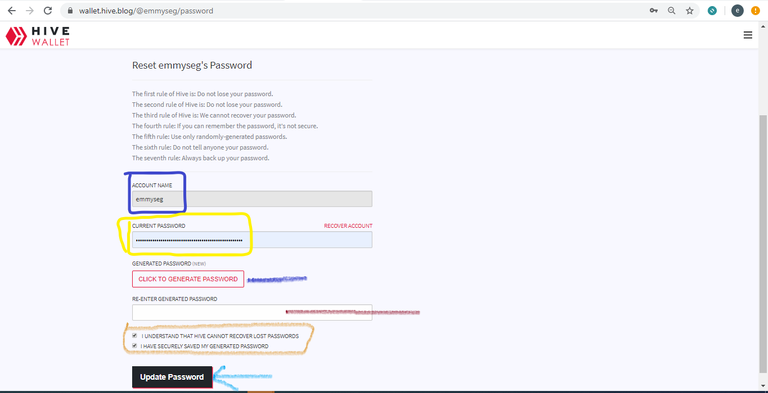 Step 3
Now to log into your count, simply copy the generated key, and http://hive.blog

There are two options on how to extract your keys, but it is advisable you download keys then have it saved both online and offline to avoid loss of key because it cannot be recovered.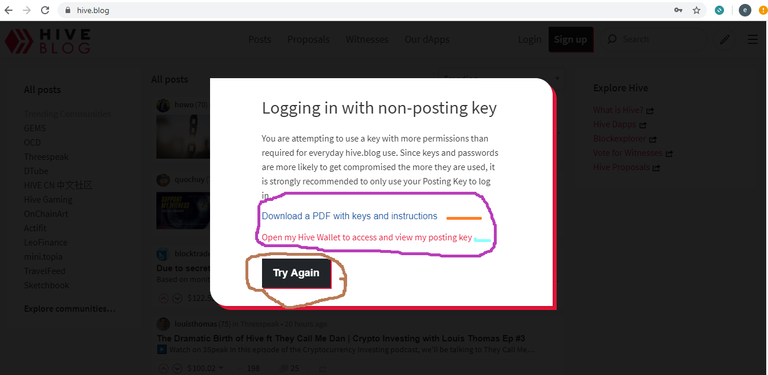 To save the newly extracted keys simply click on the Download PDF with keys and instructions and wait for a few minutes.

Or, click on Open my hive Wallet to access and view my posting key
scroll down to copy all keys and make sure they are all saved both online and offline.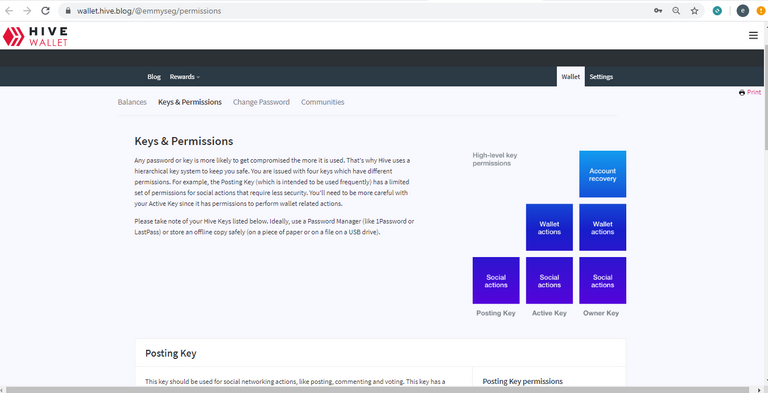 Use the posting key to log on hive.blog, social networking actions, like posting, commenting, and voting. This key has limited permissions and can not be used for wallet actions. So you can't lose your token if someone else gets access to this key.
can also be used to login to other Hive-powered social networks like Hive.blog, Busy, and Esteem. Store this key safely.
Congratulations you have successfully change your HIVE WALLET
---
Thanks for reading, see you all next time