Un saludo a toda la comunidad 💜 En esta oportunidad me encuentro en uno de esos desafíos en los que ponen a prueba los limites de nuestra imaginación, en el cual se asigna un tema en especifico, esta iniciativa es de

@zord189

realizando distintos desafíos semanalmente, el tema de esta semana es hablar sobre nuestro hogar a través de fotos en blanco y negro. Al mirar fotos en estos colores en especifico sin importar la fecha en la que se realizaron siempre siento que son antiguas, le dan esa sensación de antigüedad, así que aprovechare esta ocasión para contar un poco de como ha sido el transcurrir de los años en mi hogar, mis experiencias vividas y el esfuerzo que ha sido el conseguir lo que hoy tengo.
A greeting to the whole community 💜 In this opportunity I find myself in one of those challenges in which they test the limits of our imagination, in which a specific theme is assigned, this initiative is from

@zord189

doing different challenges weekly, the theme of this week is to talk about our home through black and white photos. Looking at photos in these specific colors, no matter the date they were taken, I always feel that they are old, they give you that feeling of antiquity, so I will take this opportunity to tell a little about how it has been the passing of the years in my home, my experiences and the effort that has been to get what I have today.
---
La sala, mi lugar para decorar. 🎄💐/The living room, my place to decorate. 🎄💐
Este es uno de los espacio de la casa que mas ha sufrido cambios estructurales, desde el techo hasta pequeños arreglos para mejorar la distribución de la misma. La sala es donde normalmente decoro cada rincón con lindo arreglos florales y decoraciones varias, también es donde se vive algunas festividades como es la navidad, para mis hijos desde su infancia ha sido una emoción muy grande al llegar el mes de diciembre y las decoraciones navideñas comienzan apoderarse de este espacio.
This is one of the spaces in the house that has suffered the most structural changes, from the roof to small arrangements to improve the distribution of the house. The room is where I normally decorate every corner with beautiful floral arrangements and various decorations, it is also where you live some holidays such as Christmas, for my children since childhood has been a great emotion when the month of December and Christmas decorations begin to take hold of this space.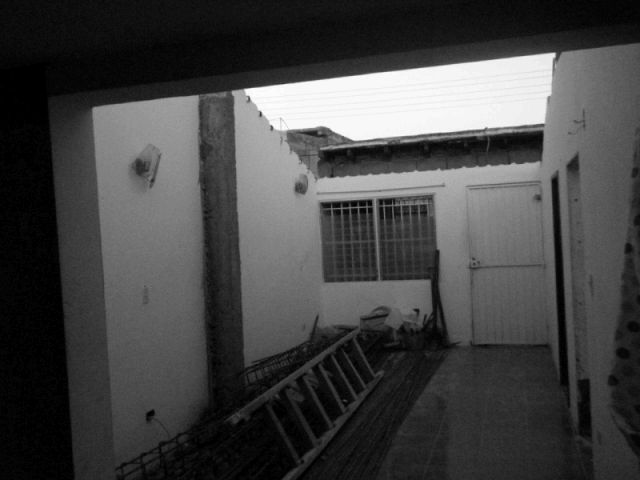 ---
La cocina, Mi espacio preferido. 🍛🍜😋/The kitchen, my favorite space. 🍛🍜😋
Algo que estoy segura que nos pasa a muchos es que sin importar que tan grande sea nuestra casa y cuantos sitios tengamos para sentarnos, todas las reuniones terminan en la cocina 😄, este es un espacio que disfruto al máximo ya que puedo desempeñar lo que mas me apasiona que es el cocinar y si es junto a la familia y amigos mejor, pero no les puedo mentir que en ocasiones no es tan divertido cuando se trata de limpiar y lavar platos 😒. Aquí han ocurrido desde gratas charlas hasta grandes compartir donde la comida deliciosa no puede faltar: ricas hamburguesas 🍔, pizzas 🍕 y dulces postres 🍨.
Something that I am sure happens to many of us is that no matter how big our house is and how many places we have to sit, all meetings end up in the kitchen 😄, this is a space that I enjoy to the fullest since I can perform what I am most passionate about which is cooking and if it is with family and friends better, but I can not lie that sometimes it is not as much fun when it comes to cleaning and washing dishes 😒. Here have occurred from pleasant talks to great sharing where delicious food can not miss: delicious hamburgers 🍔, pizzas 🍕 and sweet desserts 🍨.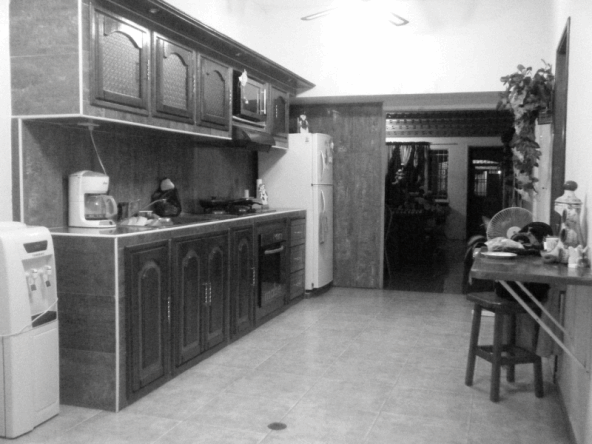 ---
Rincón de diversión y reuniones familiares. 😎/Fun corner and family meetings. 😎
Este espacio es uno de mis favoritos y uno de los proyectos de construcción en el que toda mi familia estuvo de acuerdo y con el que mas emocionados estábamos en llevar a cabo, la razón de esto es que nos caracterizamos por ser muy unidos y nos gusta compartir con nuestra familia, queríamos tener ese lugar ideal para reunirnos sin salir de nuestro hogar pero aun así tener todas las cosas necesarias para esto: una zona para hacer parrillas ( en otros países llamado asados), Buena música y por supuesto algo que no puede faltar para nosotros el cual es un espacio amplio para bailar. Este también es mi pequeño jardín, quise traer parte de la naturaleza a este espacio.
This space is one of my favorites and one of the construction projects in which all my family agreed and with which we were more excited to carry out, the reason for this is that we are characterized by being very united and we like to share with our family, we wanted to have that ideal place to meet without leaving our home but still have all the necessary things for this: an area to make grills (in other countries called asados), good music and of course something that can not miss for us which is a wide space for dancing. This is also my little garden, I wanted to bring part of nature to this space.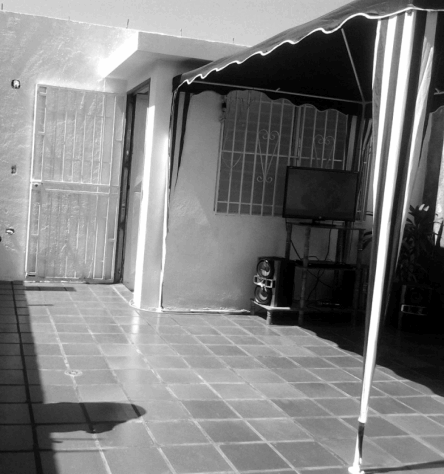 ---
parte de estas fotografías ya tienen años de ser tomadas y gracias a este tipo de iniciativas puedo traerlas al presente y recordar bellos momentos, algo que he aprendido al transcurrir el tiempo es que es bueno de vez en cuando mirar un poco al pasado para saber de donde vienes, todo lo que haz vivido, todos los sacrificios por los que tuviste que pasar, todo esto para tener bien claro hacia donde te diriges y lo que quieres lograr a futuro.
Some of these photographs have been taken for years and thanks to this type of initiative I can bring them to the present and remember beautiful moments. Something I have learned over time is that it is good from time to time to look a little bit at the past to know where you come from, everything you have lived, all the sacrifices you had to go through, all this to be clear about where you are going and what you want to achieve in the future.
Espero se animen a participar en esta divertida actividad de

@zord189

y demuestren que no necesariamente el rosa es el color con el que se expresa la felicidad, que el blanco y el negro también permiten expresar emociones y son sinónimos de elegancia.
I hope you will be encouraged to participate in this fun activity by

@zord189

and demonstrate that pink is not necessarily the colour with which happiness is expressed, that black and white also allow emotions to be expressed and are synonymous with elegance.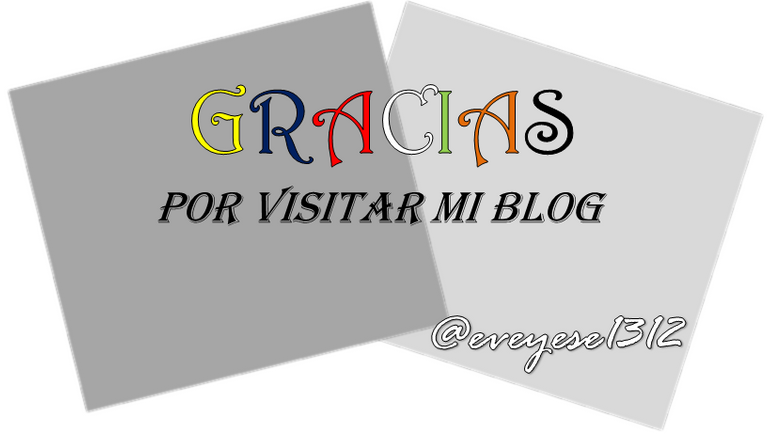 Todas las fotos son de mi propiedad y fueron tomadas con una Tablet Samsung GT-P62000L
All photos are my property and were taken with a Samsung GT-P62000L tablet
---