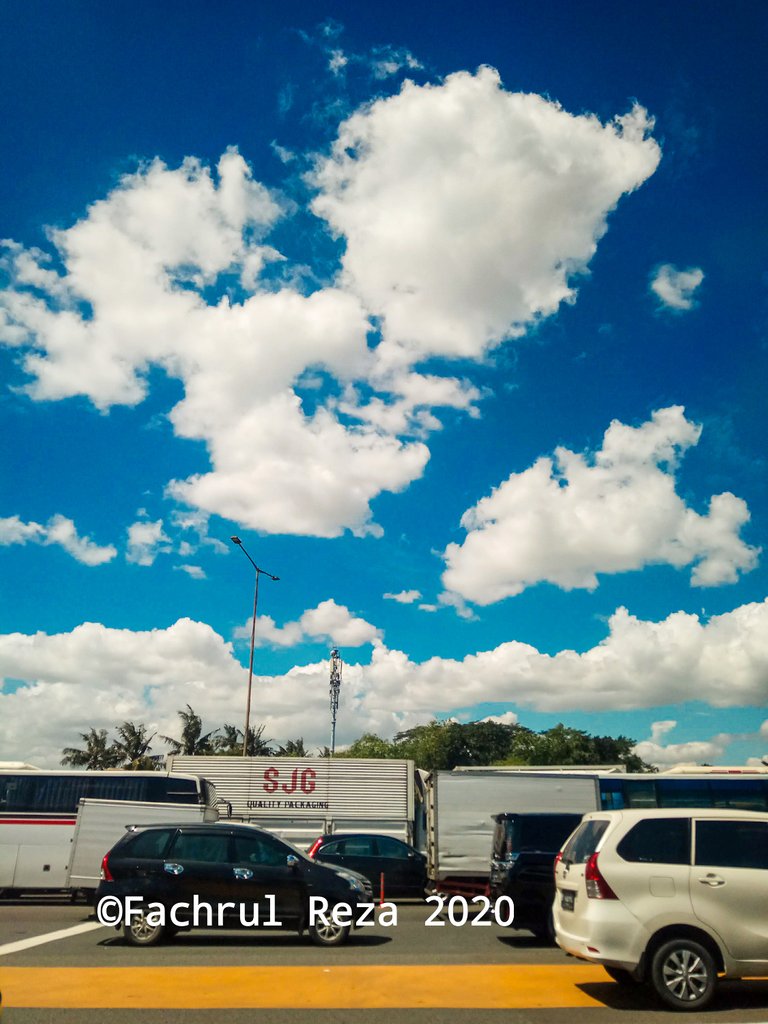 Hi buddy, how are you?
I hope you are doing well. This time I'm in the car on a trip through the toll road in Jakarta, this time I'm going to a good place to find food. But on this trip the road is jammed, the sky is clear with a few clouds that decorate the sky, it's very beautiful, but I'm on the highway and the object of my photo this time is the cars that are passing beside us with a beautiful clear sky background.
I hope you like this visual, there isn't much to write about, but it's a visual I made on my way across a traffic jam. I will be happy if you like my latest job.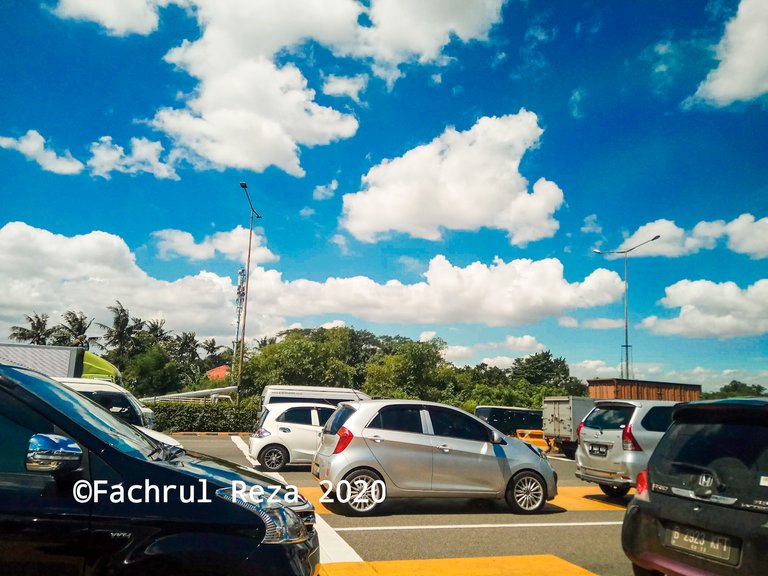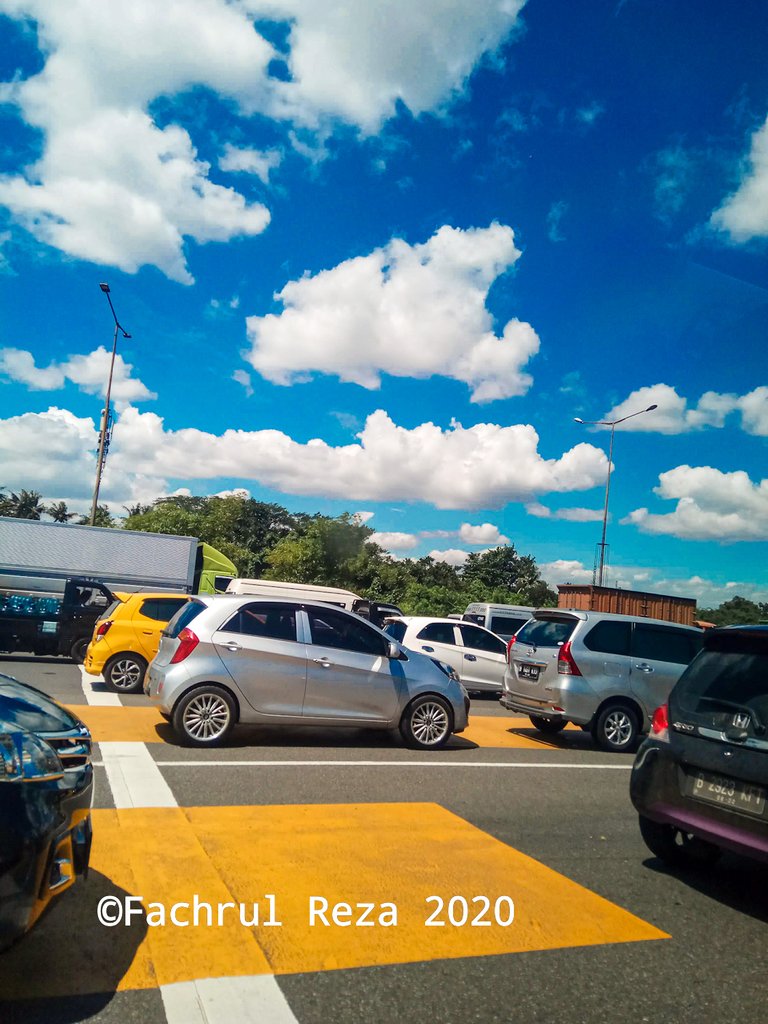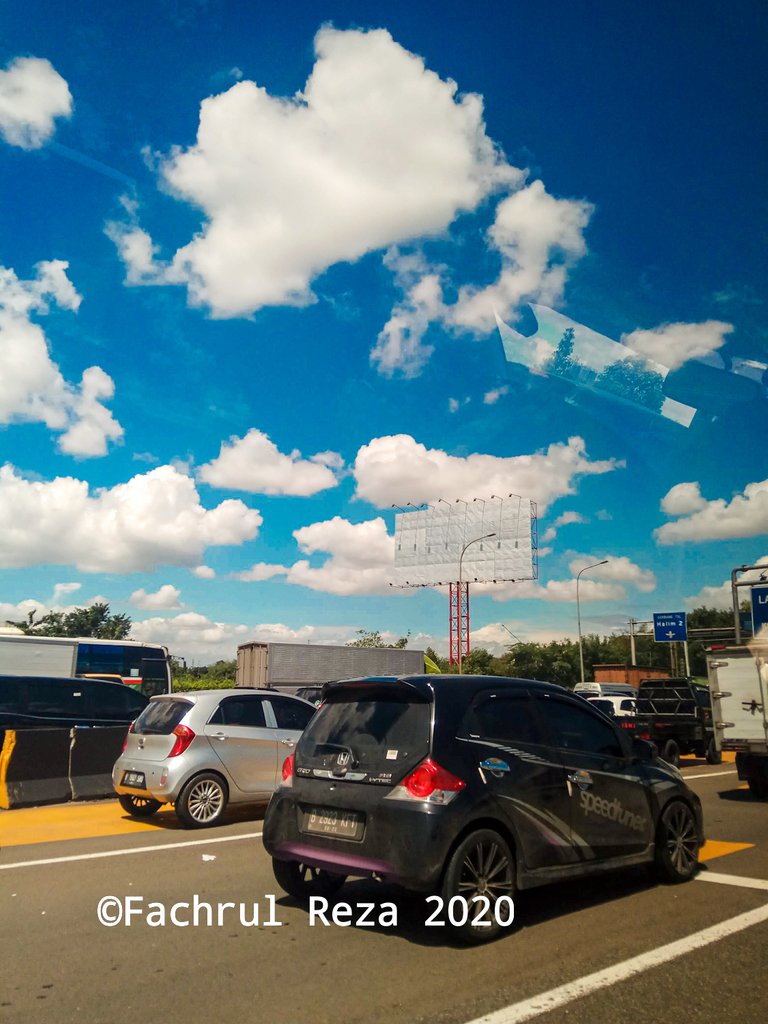 Thanks For Visiting My Blog
Best Regards
@fachrulreza