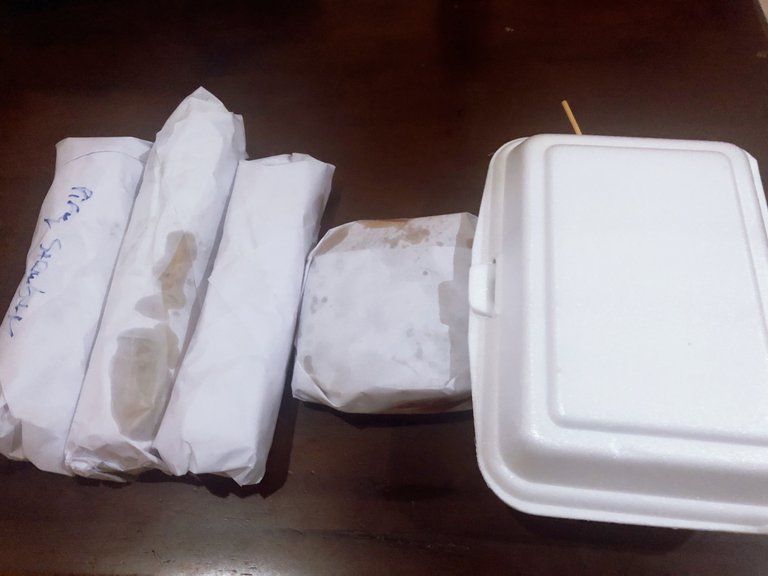 Hi guys.
I feel like post a post about food now so im gonna do so.
This time im gonna post about some food that i ordered.
This is the first time i ordering from the shop.
The name of the shop is Bradzz Burger Kebab located in Pangkalan Masyhur.
Its close to my house for less than 3 km to my house.
Since i never ordered from Bradzz Burger Kebab before and its luckily close to my house, i decided to order one immediately.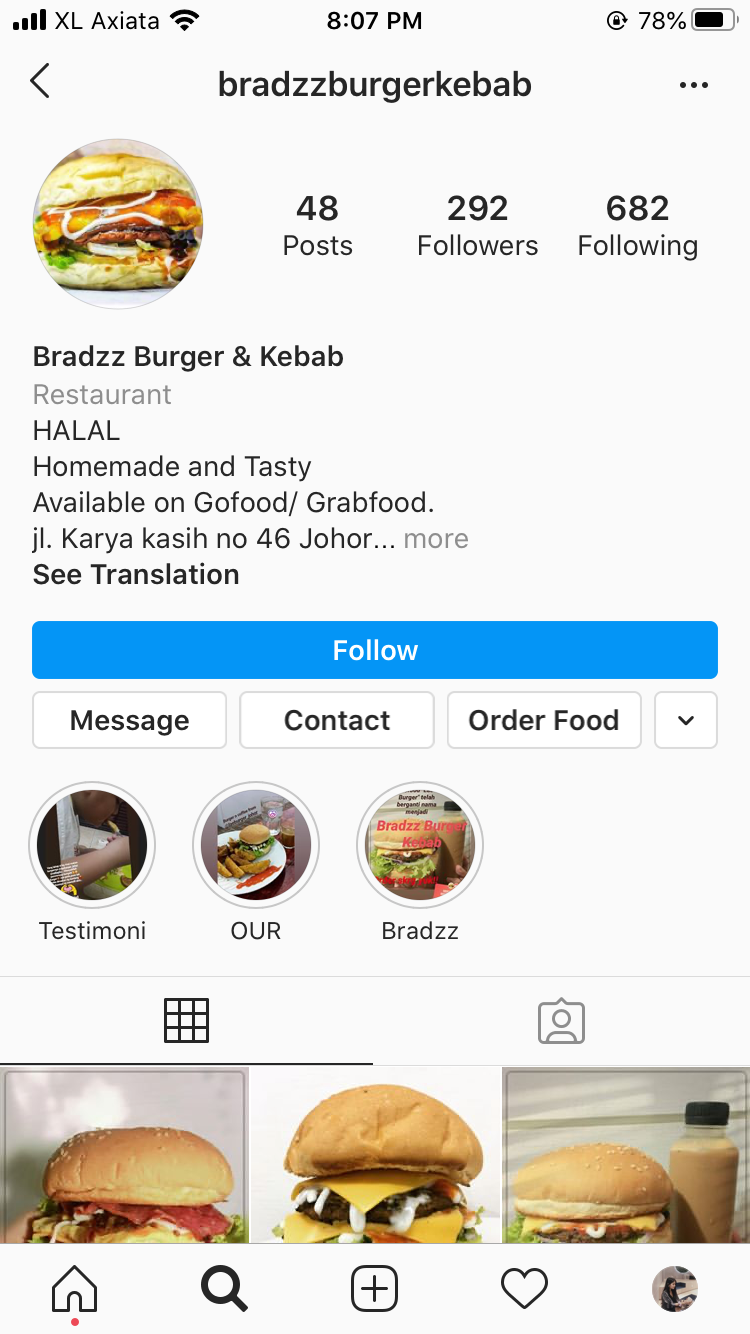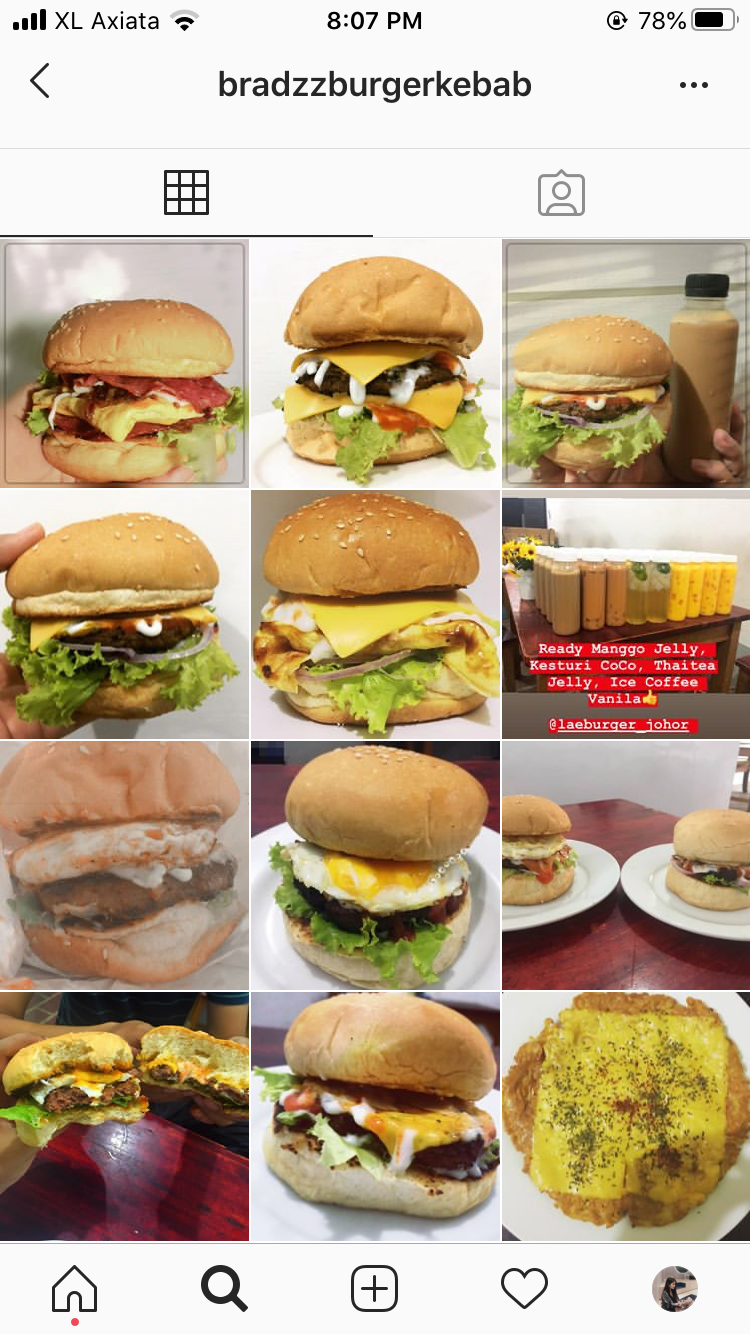 This is their instagram account.
I made sure to check their instagram account before ordering because i need to know what their food looks like.
The thing about buying food from new place in application like that are we dont know what will we get.
So by looking at the food in their social media account will helped us a bit to determine if the food worth to try or not.
From their instagram account i can see that their food be looking clean so i thought it was ok to order it.
I order few different kind of food but i will just post the one that i never ever try in my life before here.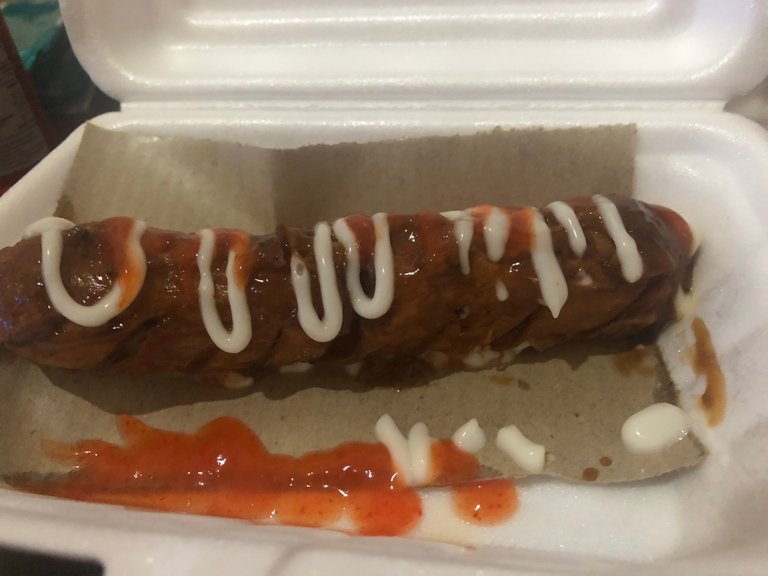 This is their sausage.
I have no way knowing what kind of meat they use.
I can just ask on their social media but i think it will take a while to respond.
So i just ordered them.
I was thinking to let my sister taste it first.
If its beef then i will not eating them.
Luckily, my sister told me its chicken.
And if we see at how white the sausage are, it really looks like chicken.
Usually, beef sausage is red or dark brown colored.
The price ate 15.000 idr so if make sense that its chicken and nit beef because the sausage is big and beef are way way more expensive.
This is tiramisu roasted bread.
Its like any normal roasted bread but i kinda get disappointed because they use a normal bread and cheap sauce, nothing seems fancy bug they sell if in a higher price.
They sell it for 8.000 idr each but if we buy ut in another place, for the same quality we can get it for 3.000 idr which is 1/3 of what they're selling.
This is strawberry banana kebab.
I have never ever try kebab with strawberry and banana inside.
But i think i know few places that sell it but its not close to my house.
So it came as surprisingly for me and i decided to order it.
Ofcouse the taste is good, nothing can go wrong if we mix delicious ingredients together.
The minus are only the banana is a little bit to hard.
Price is 12.000 idr.