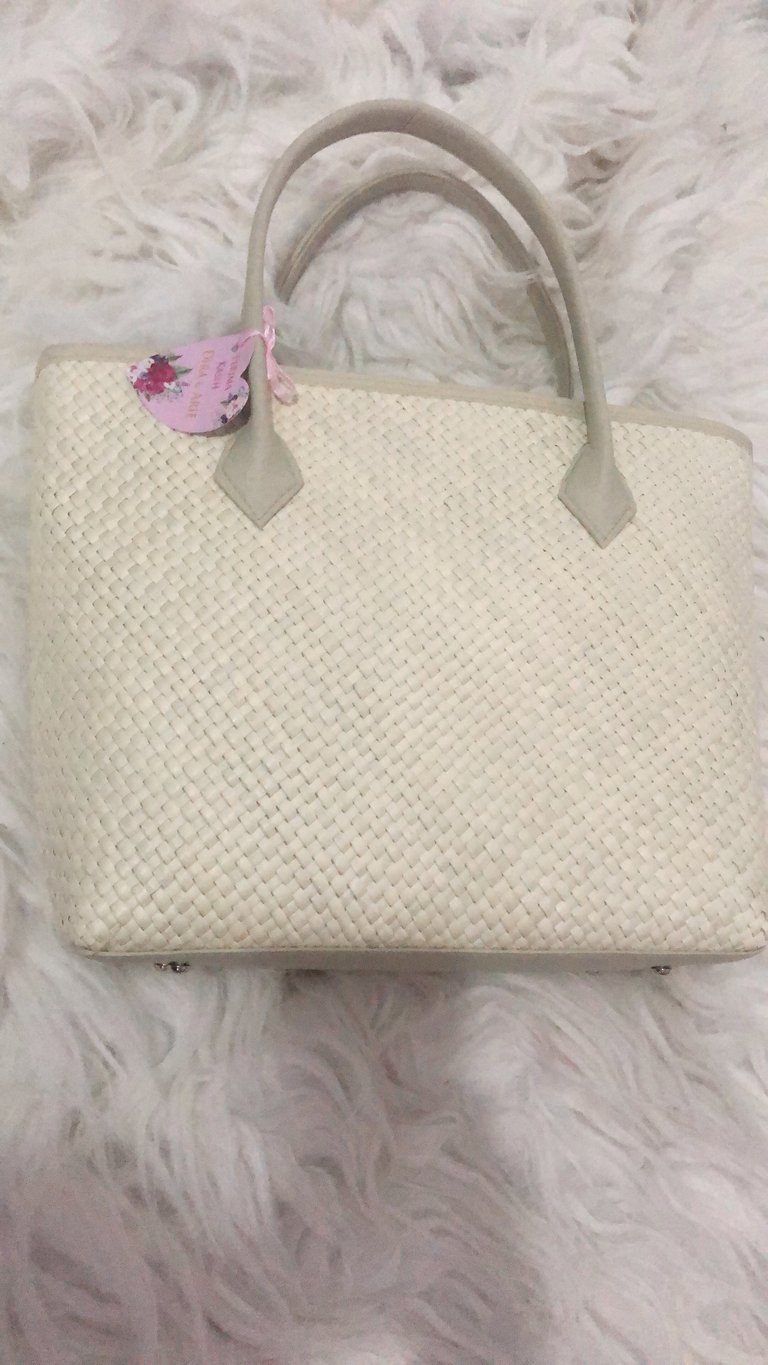 This is the souvenir of my cousin's engagement party.
I took pictures of it because its so cute.
Other than cute, i think its very smart and thoughtful to give souvenir like this.
As we can see, the bag is very cute and its actually very good quality so we can use it daily.
It doesnt look tacky at all.
I will share you whats inside of this bag.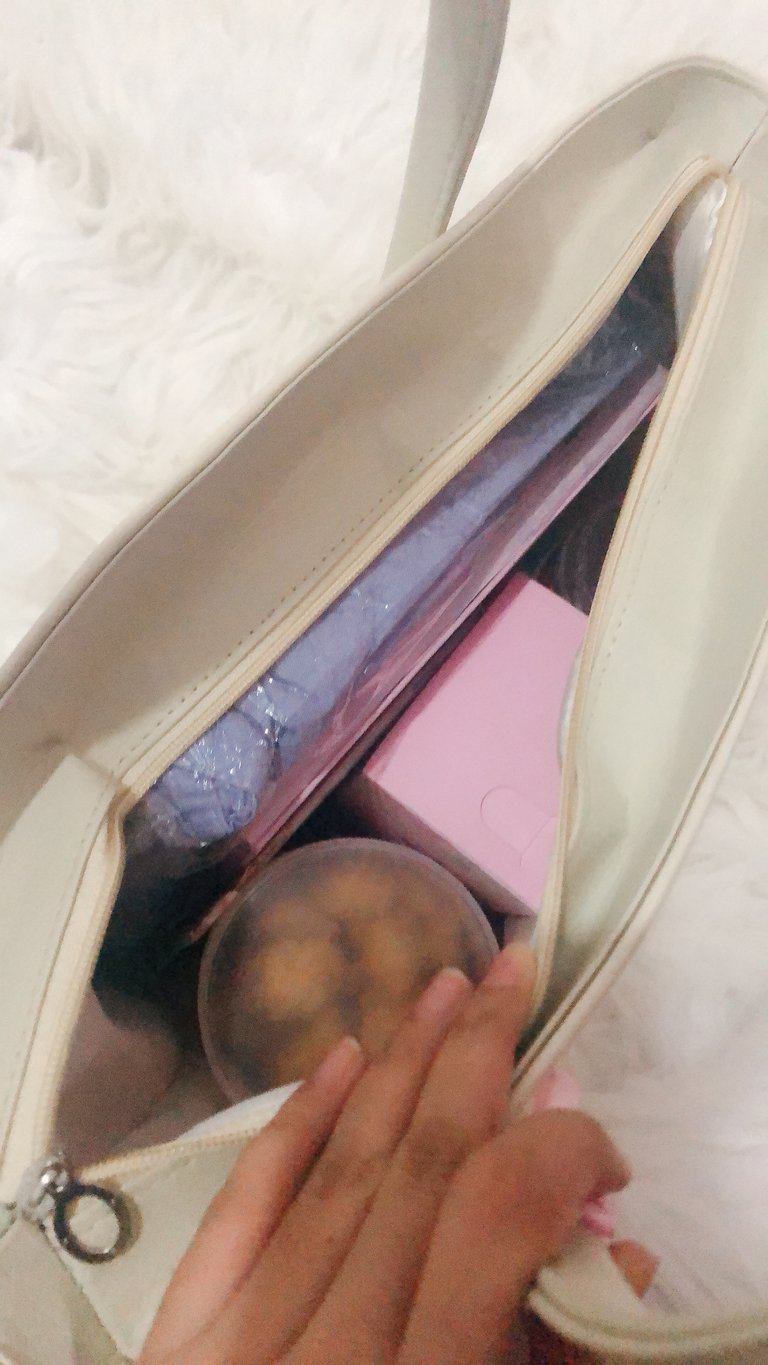 Look at how spacious the inside.
We can fit many things there.
Even small laptop.
So, its a very good alternative if i wanna go somewhere and want to carry many things.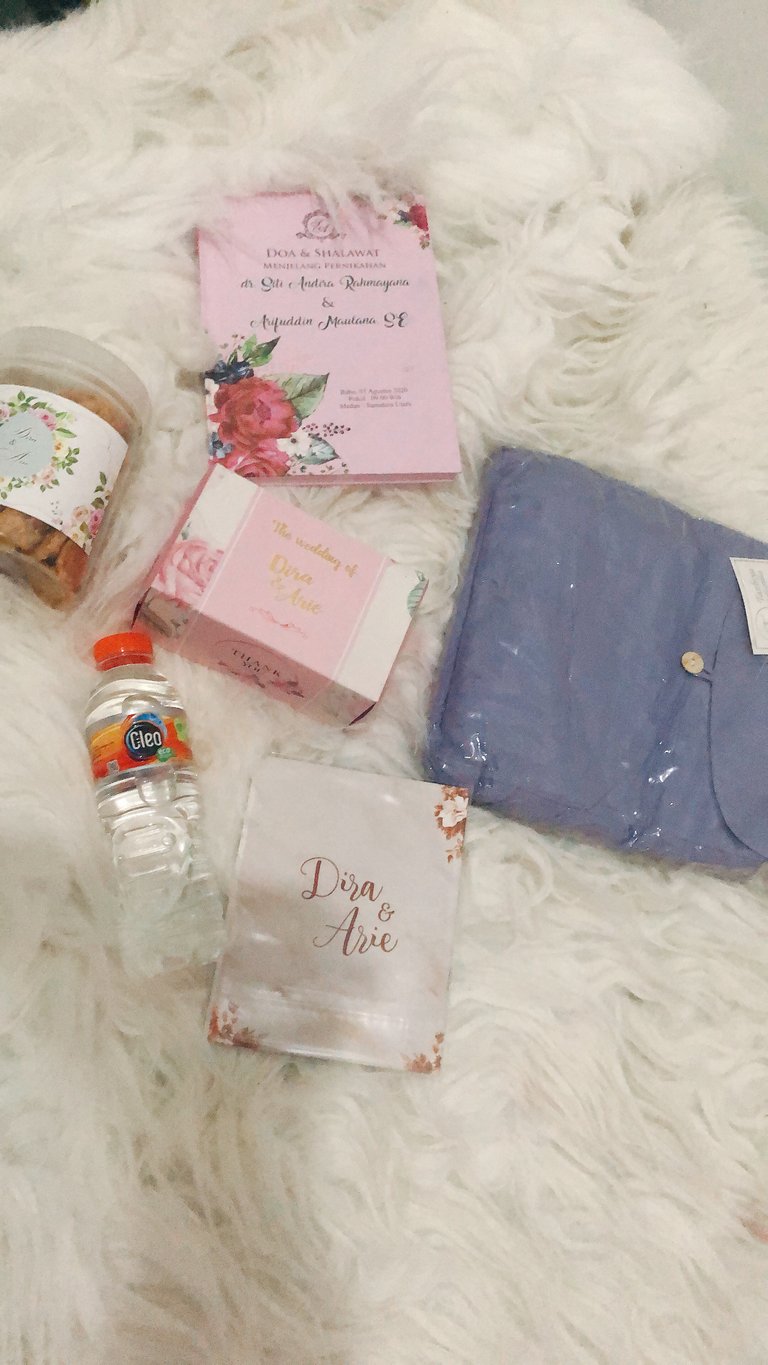 This is all the inside.
Yes, all of them.
Its so many.
And have many variant like mukena, cookies, cake, drinks, and books.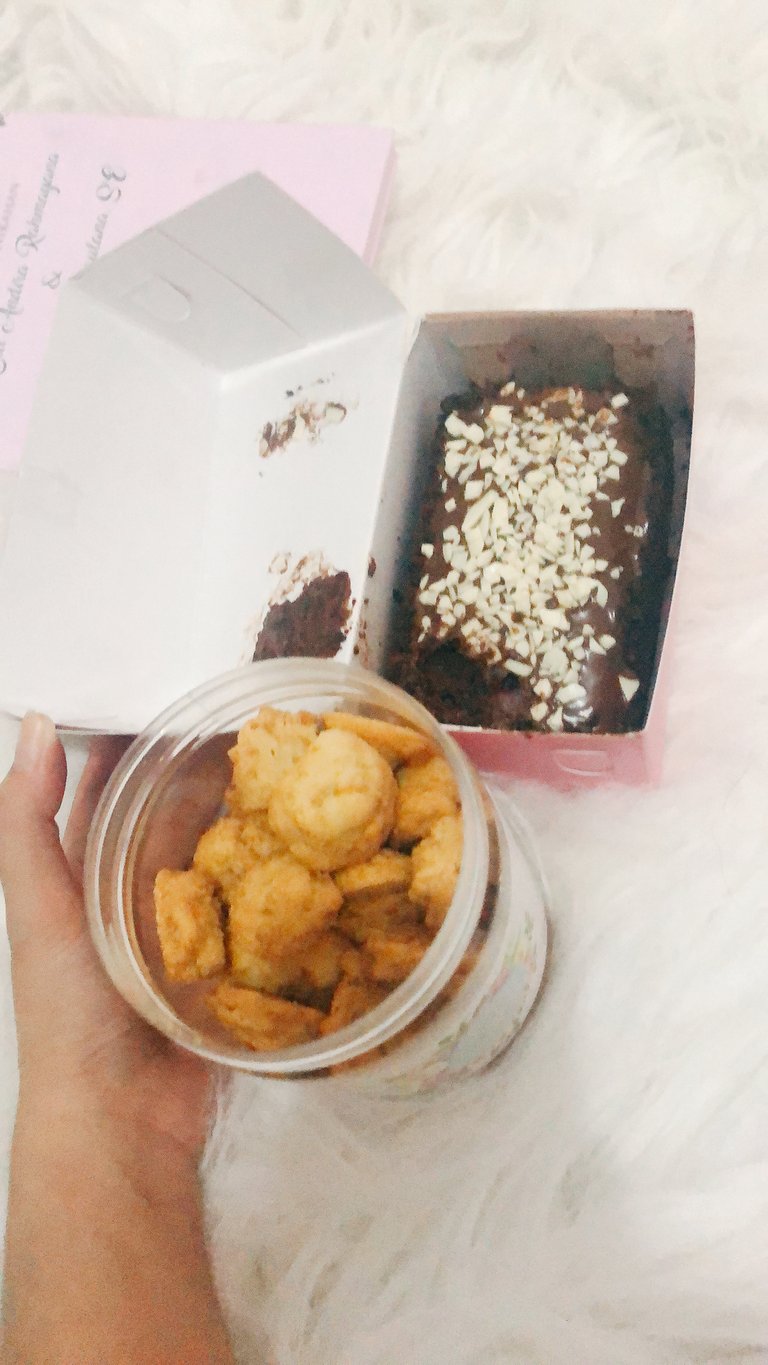 This is the cakes and the cookies.
Im sooo excited with this 🥰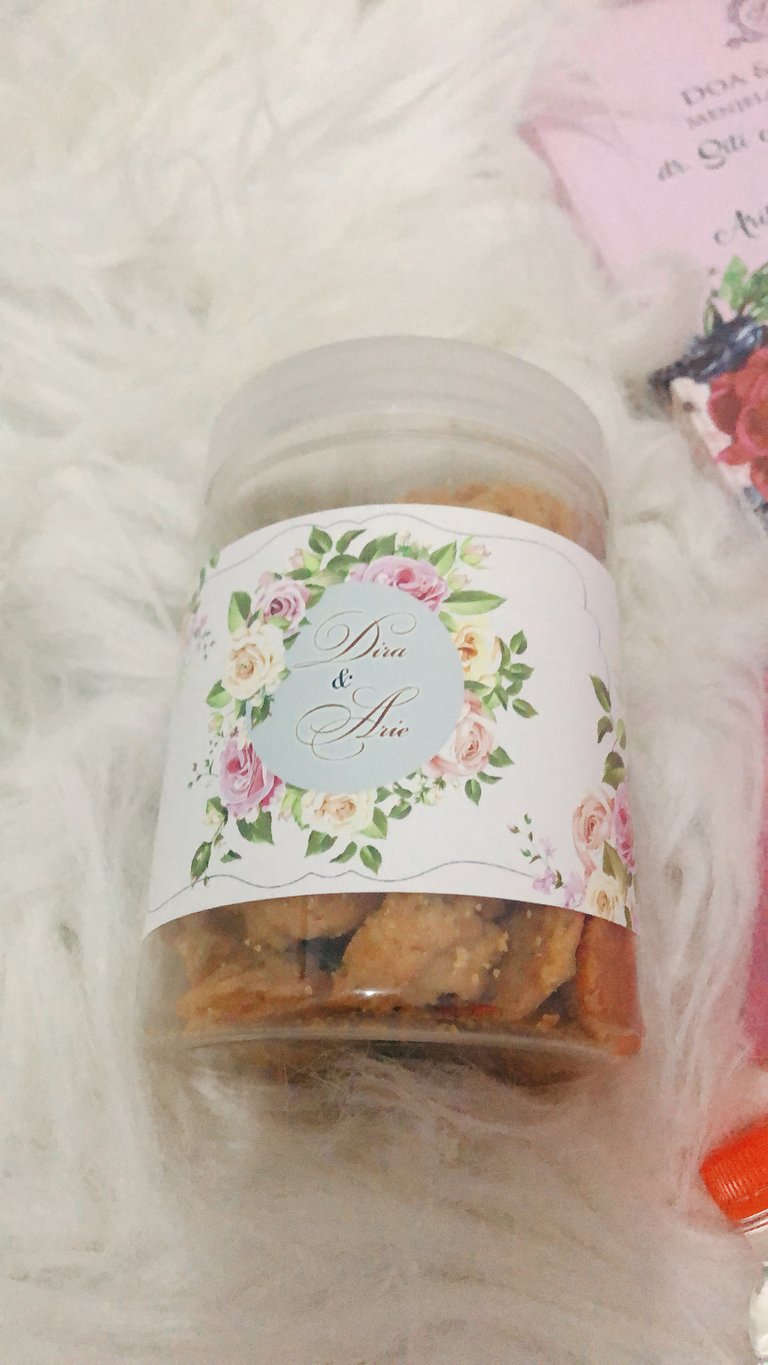 This is Cereal and Almond cookies.
Weight 220gr.
And from Harper and Cordon.
I checked on their website and this cookies price range is around 80.000 - 90.000 idr.
I love the taste of the cookies.
Especially since i love cereal cookies.
Its nit so sweet so it doesnt make us sick when we eat them.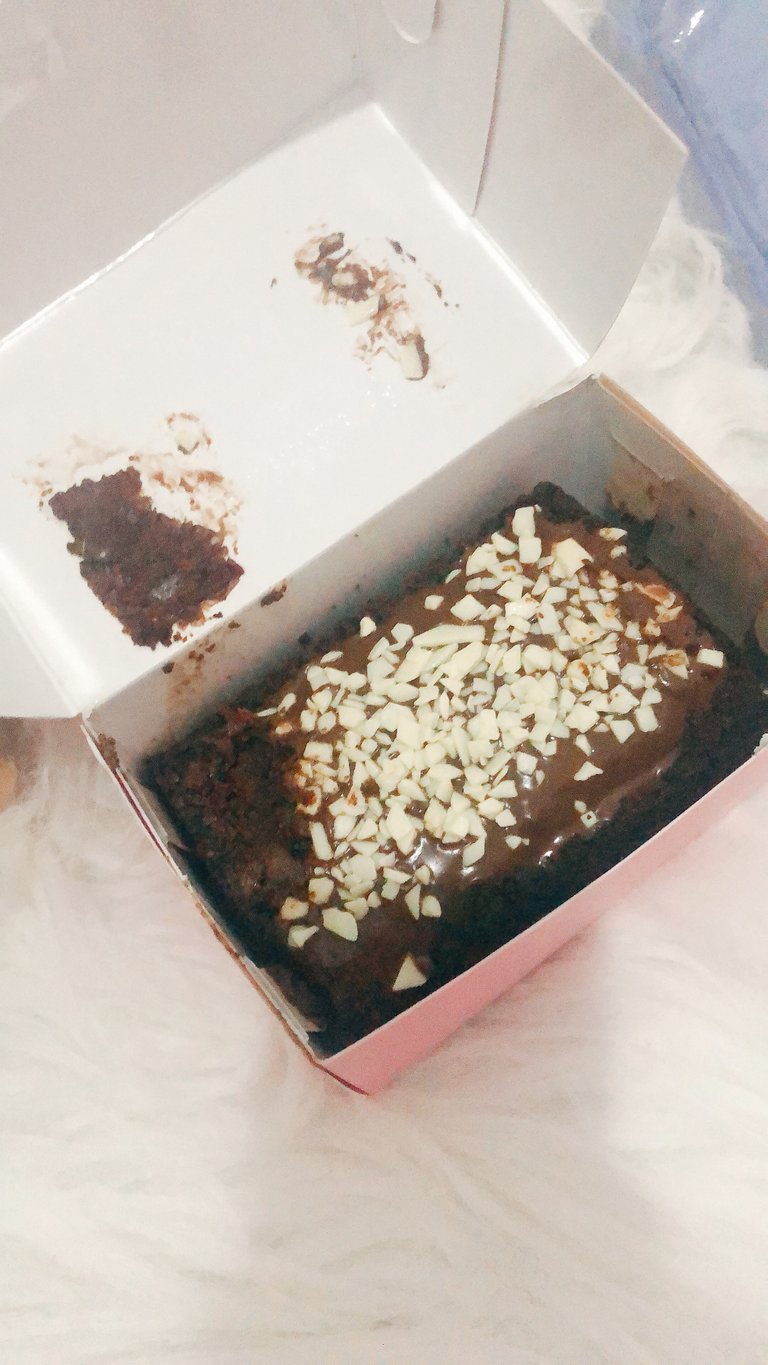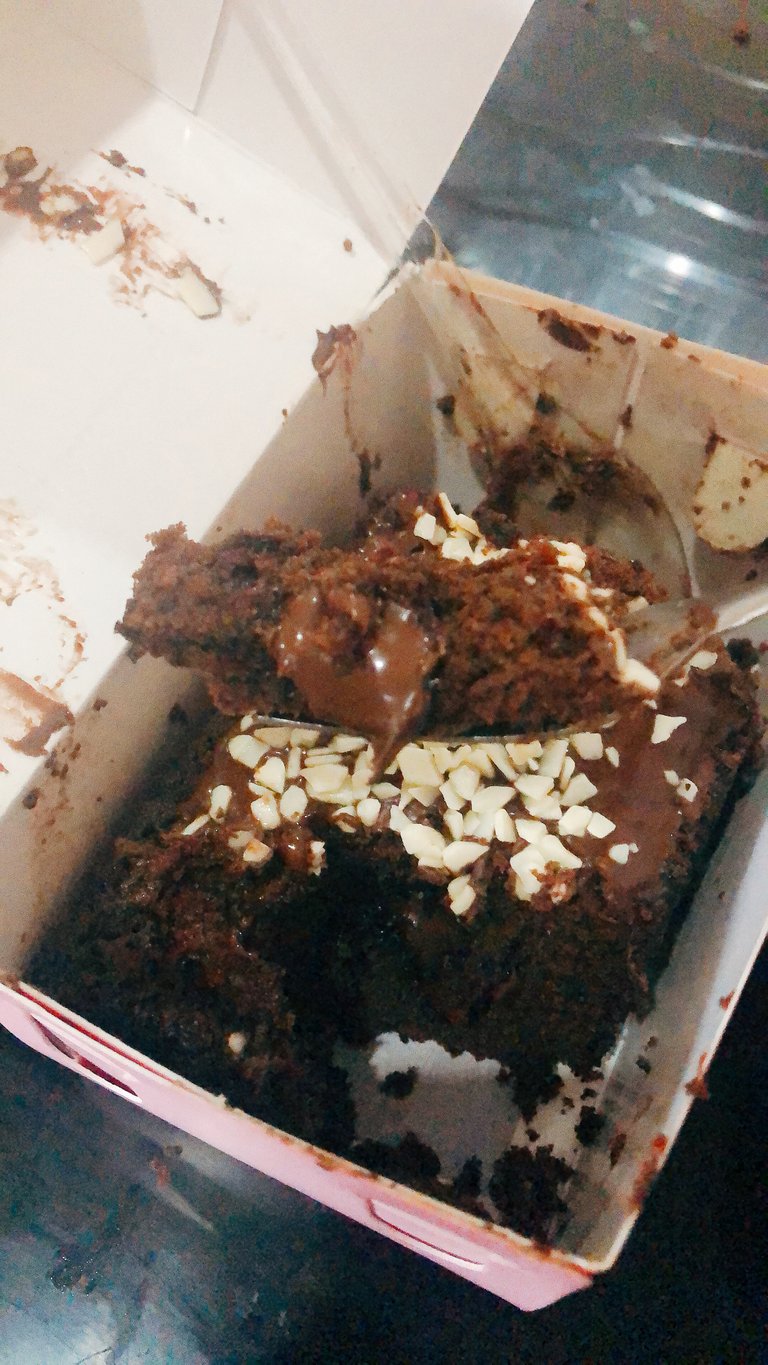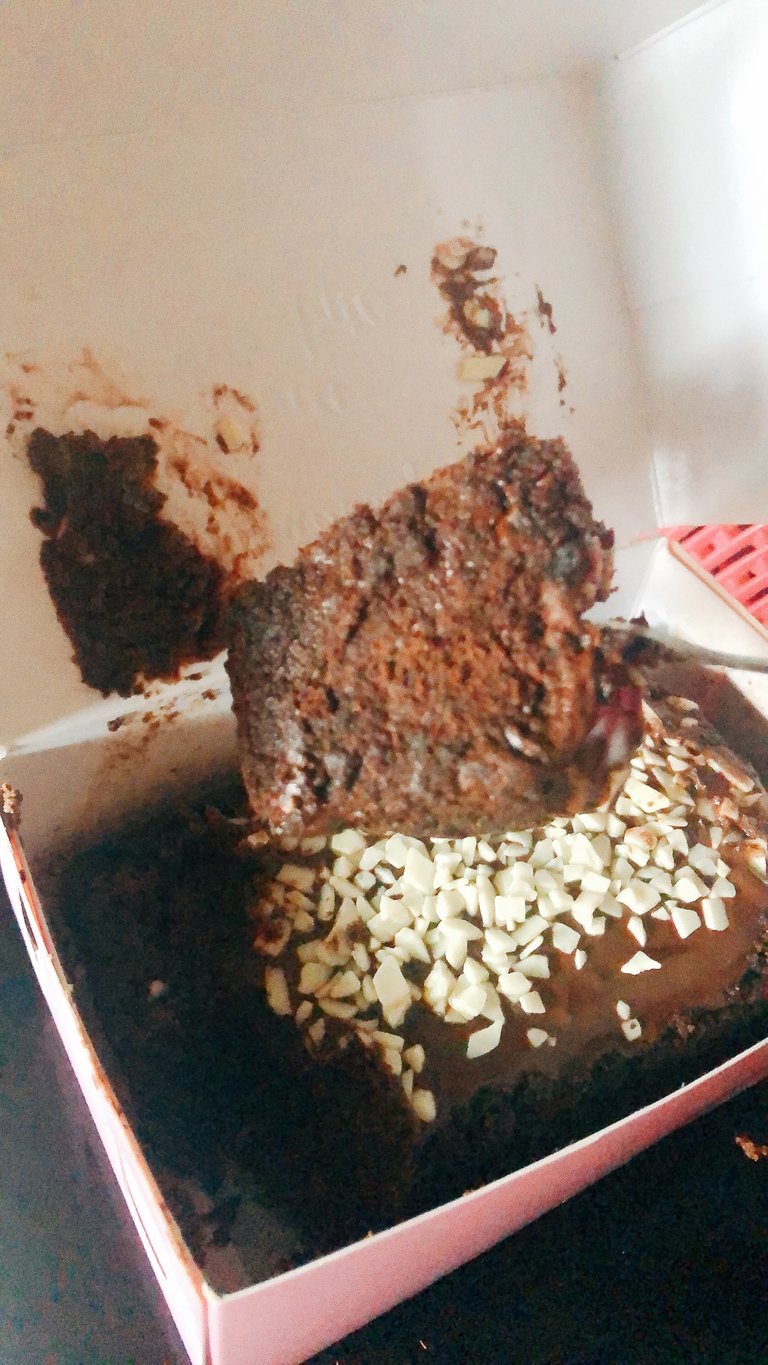 This is the brownies.
And it taste as good as it looks.
This is fudge brownies which is my favorite type of brownies.
I always enjoy fudge brownies and kinda dislike dry brownies.
Its just taste boring to me.
I dont know why, maybe im lucky bug all the cookies and brownies that she give is just my favorite.
I dont know, maybe its her favorite too.
Maybe she choose it because she know many people like it too.
For the brownies, i dont know the brand since i cant find it in the box.
But i know its not from the same brand as the cookies since they dont sell any brownies there.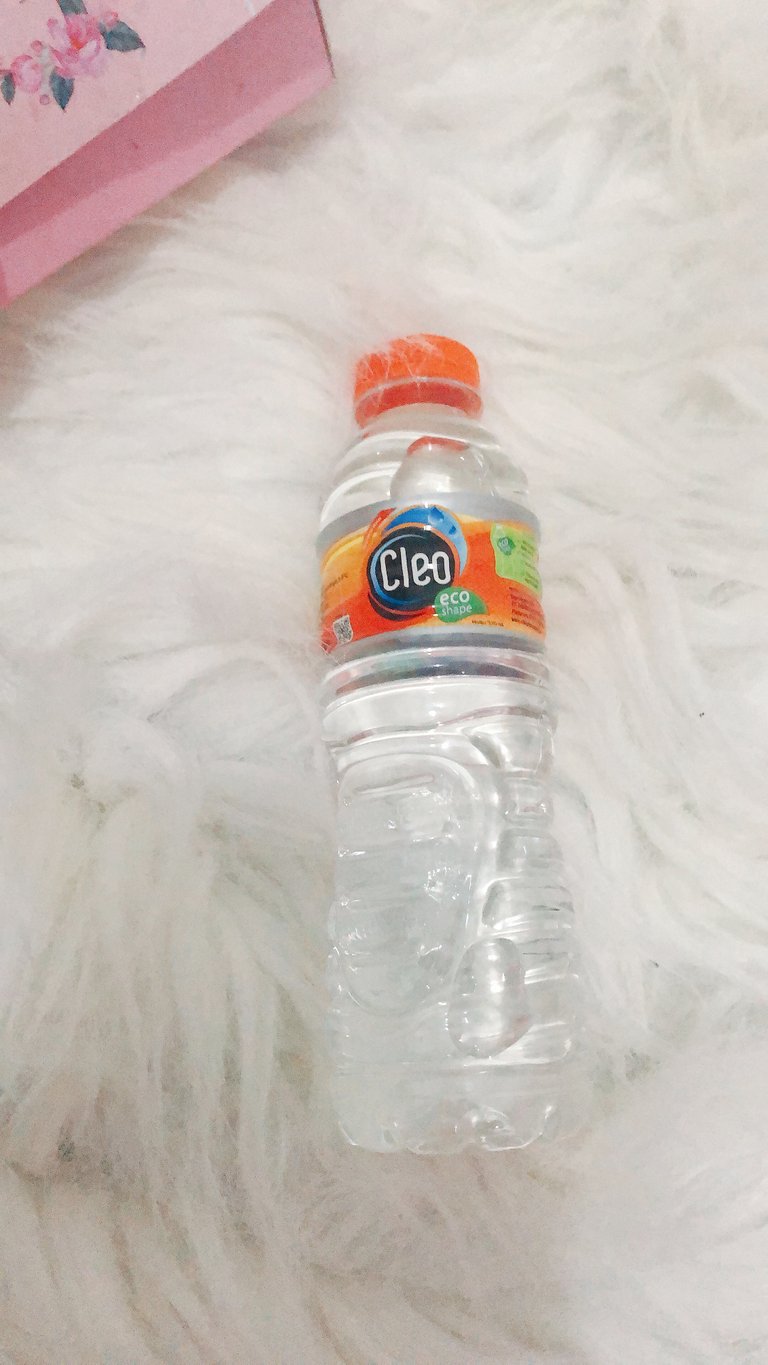 This is mineral water.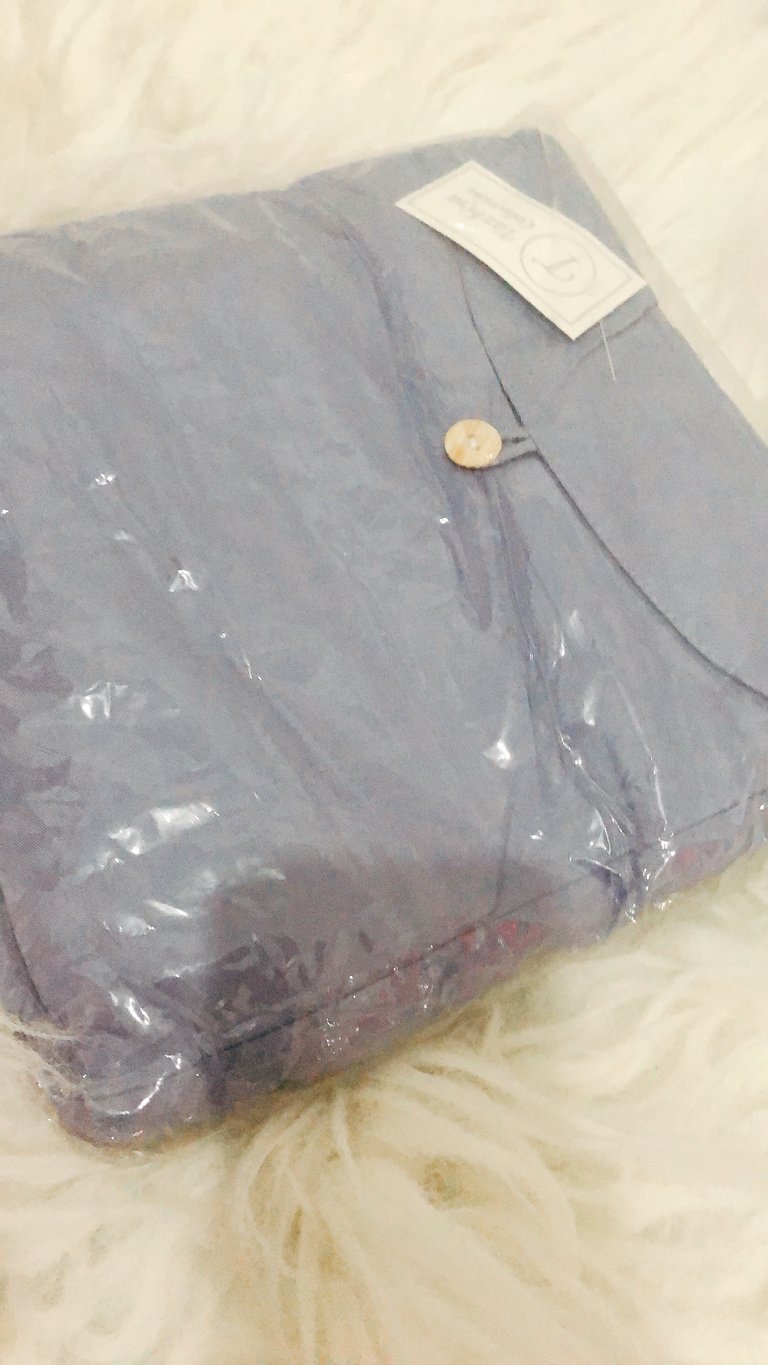 This is mukena.
Mukena is a clothe that ladies wear when we pray to cover up all of our body.
The design of the mukena is pretty simple but i really like this kind if mukena.
Its more elegant to wear them.
Especialky the color is a pastel dark blue.
I dont have any pastel dark blue mukena yet.
Well, i have the dark blue one but not the pastel one and its kinda too strong to my eyes.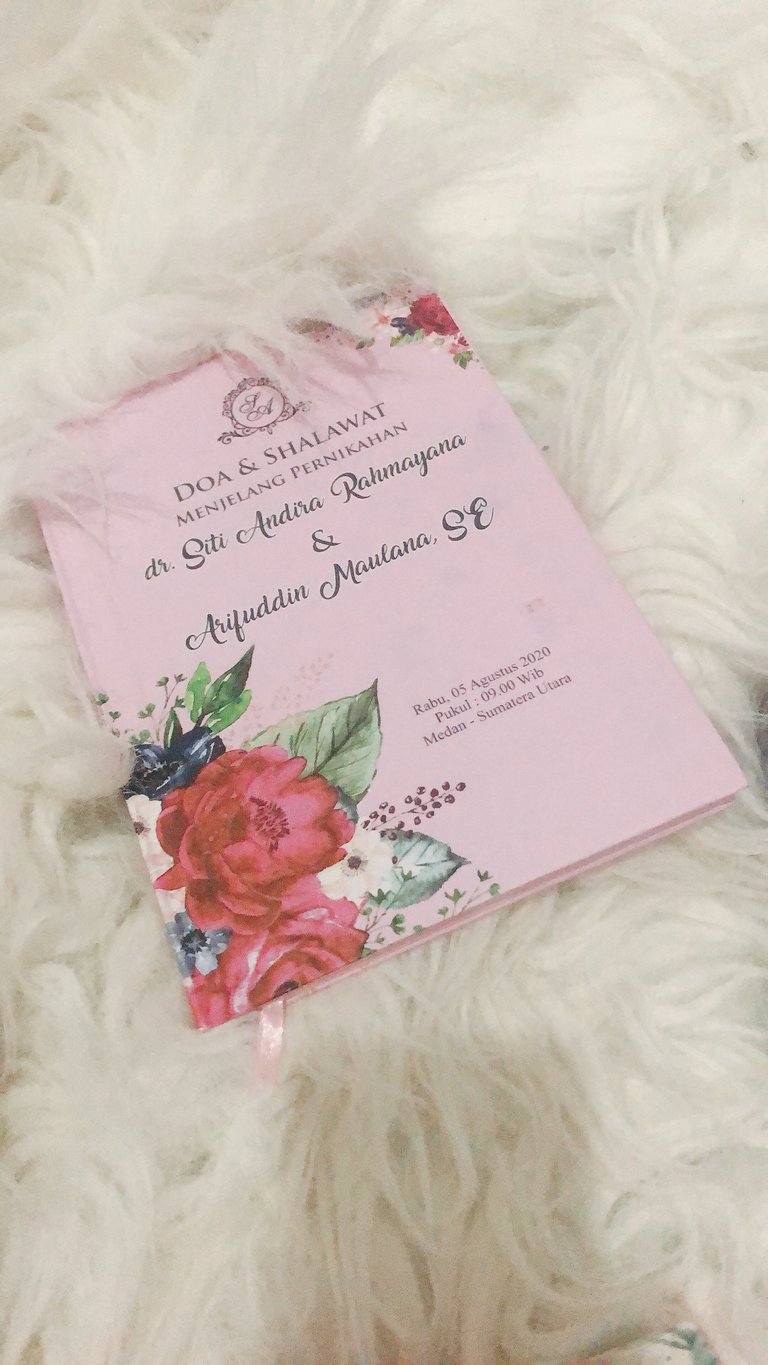 This is the book of Doa and Shalawat.
Very nice, i can read them daily.
And i love that the design is pink.
Its very catchy and make me eager to read them.