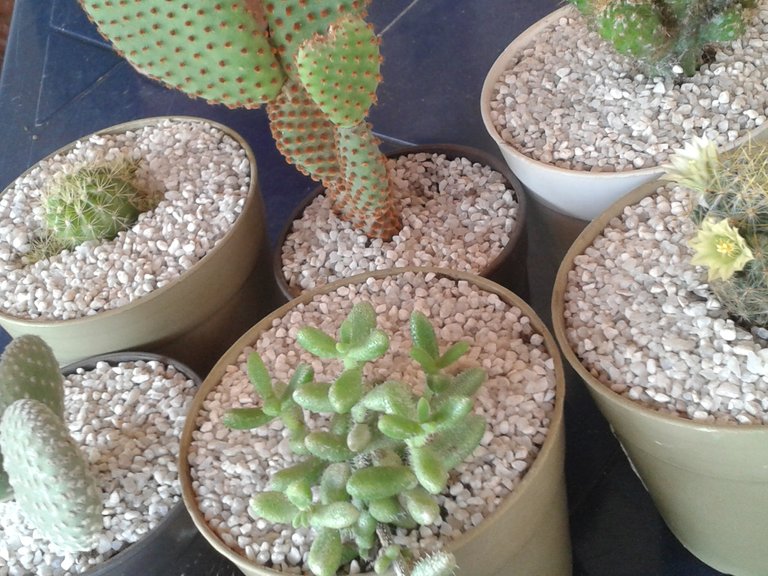 Today I wanted to make arrangements for my little cacti. I chose the most representative of the batch of cacti in my nursery. I placed these in plastic pots, but they are usually in plastic containers that I recycle.
I like these. They are strong. They are easy to use and with little care they can be kept at home for many years. I'm going to lay granite stones. The change that can be observed on the surface of the earth in the pot, gives the impression that it changes cactus.
---
Hoy quise hacer arreglos en mis pequeños cactus. Escogí a los más representativos del lote de cactus de mi vivero. Estos los coloqué en macetas de plástico, pero generalmente están en envases de plástico que reciclo.
Estos me gustan. Están fuertes. Son de fácil manejo y con pocos cuidados se pueden mantener en casa por muchos años. Voy a colocar piedritas de granito. El cambio que se puede observar en la superficie de la tierra en la maceta, da la impresión que se cambia de cactus.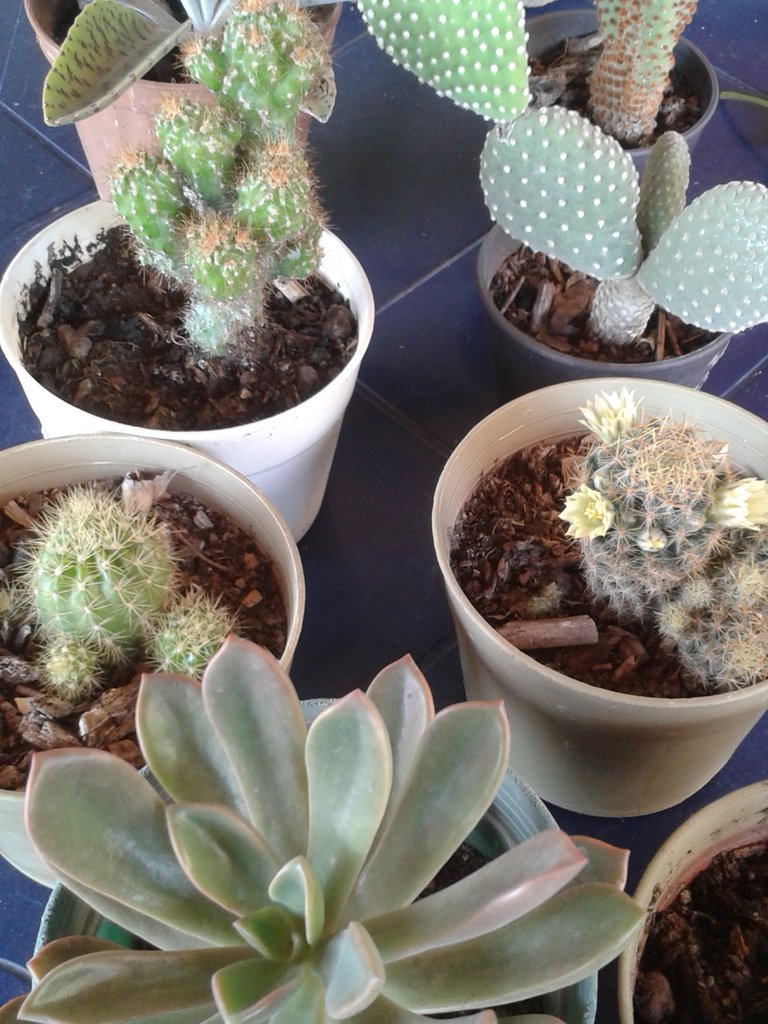 I'm going to refill the cacti, clean them and put these stones in each pot. The first place corresponds to this Rupid Opuntia. It's also called "angel wings cactus" and "mickey ears cactus". It's also a Nópal, which owes its name to its red villi and will one day produce edible red fruits.
---
Voy a reabonar los cactus, limpiarlos y colocar estas piedras a cada maceta. Le corresponde el primer lugar a esta Opuntia Rúfida. Es llamada también como cactus alas de angel, cactus orejas de mickey. Lo cierto es que es un Nópal, que debe su nombre a sus vellosidades rojas y algún día producirá frutos rojos comestibles.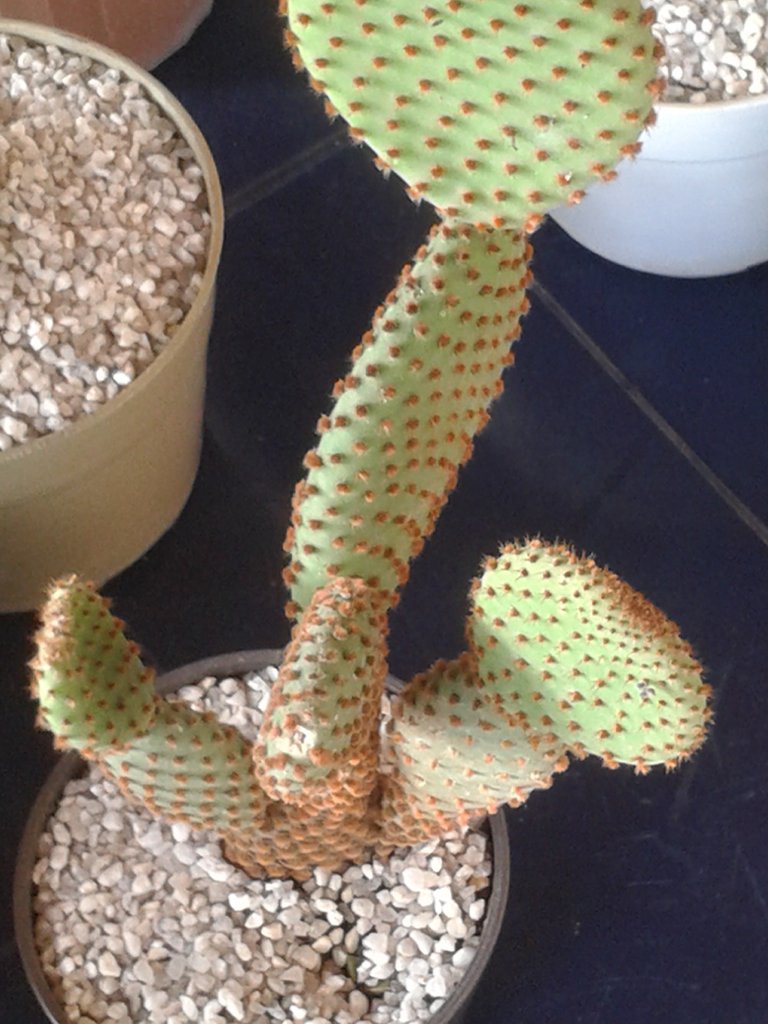 The Opuntia Microdasys is a family of the previous cacti. It only differs in that its Villi are white. But their names are also Mickey's ear and angel's wings.
---
La Opuntia Microdasys es familia de la anterior. Solo se diferencia en que sus Vellosidades son de color blanco. Pero sus nombres son los de oreja de Mickey y alas de ángel.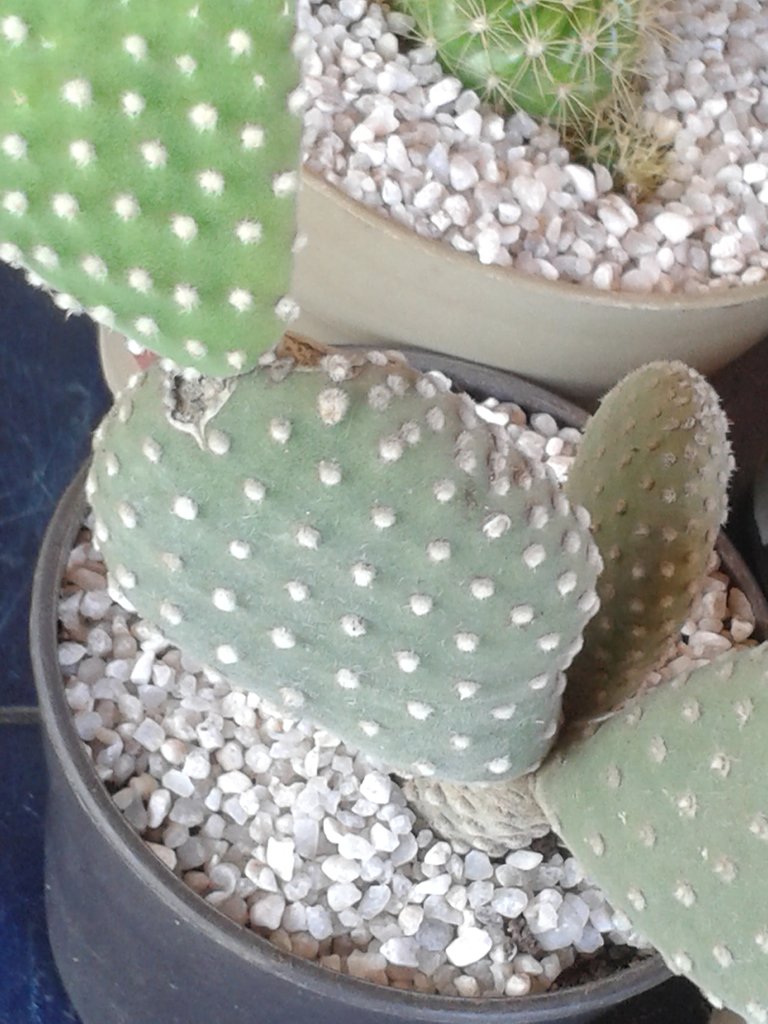 The Mammillaria Prolífera, grows in an oval shape giving proliferation to many children that reproduce around it. Giving rise to its name. It's always flourishing. Just by exposing the pot to the sun and with minimal care I have it throughout the year giving away its best flowers.
---
La Mammillaria Prolífera, crece en forma ovalada dando proliferación a muchos hijos que se reproducen a su alrededor. Dando lugar a su nombre. Siempre está floreciendo. Solo con exponer la maceta al sol y cuidados mínimos la tengo durante todo el año regalando sus mejores flores.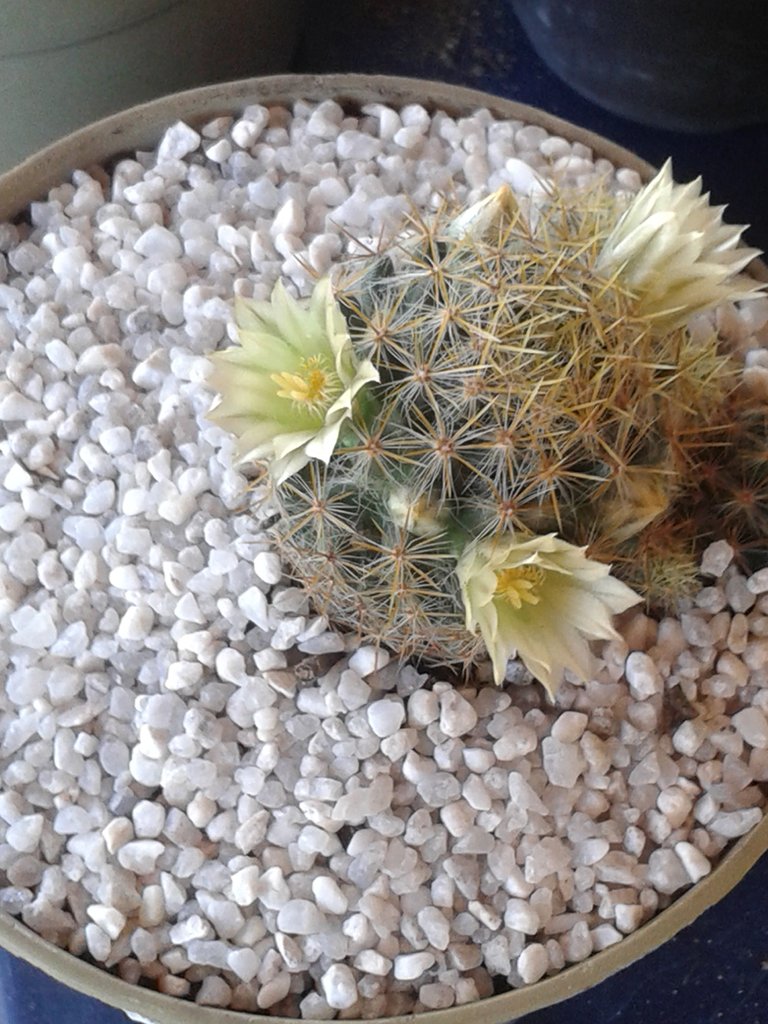 The Monstrous cactus. There are several who have this name. It gets its name thanks to the way the branches proliferate in a tortuous way.
---
El cactus Monstruosos. Son varios los que se reunen con este nombre. Le da su nombre a la forma como las ramas proliferan en forma tortuosa.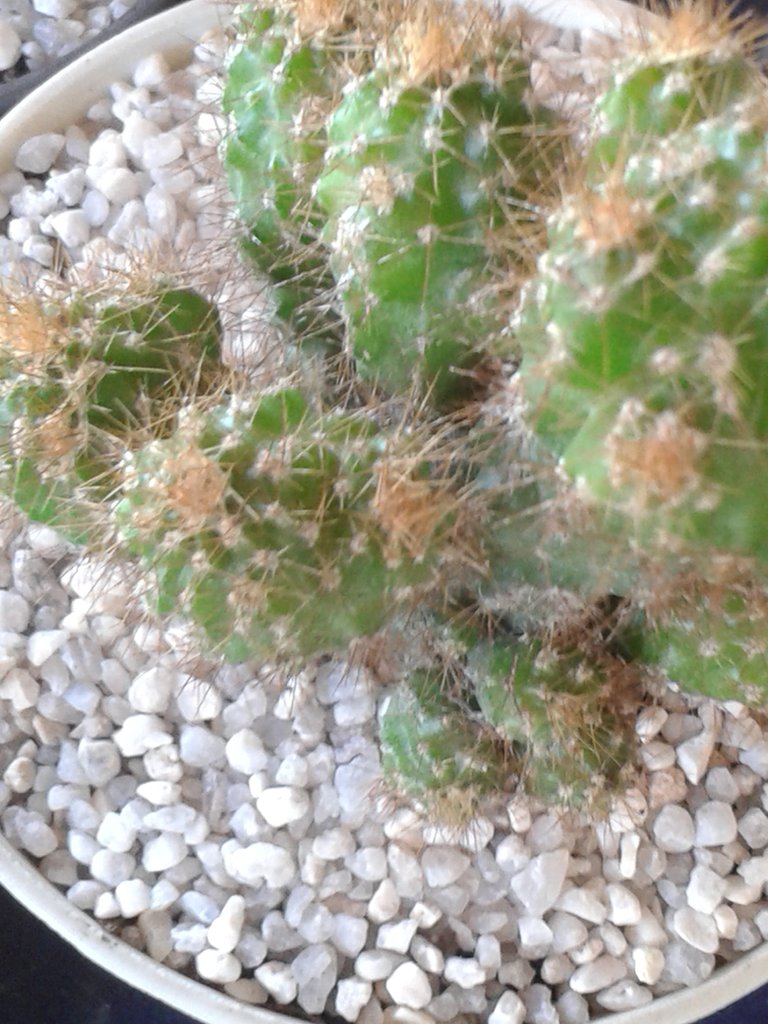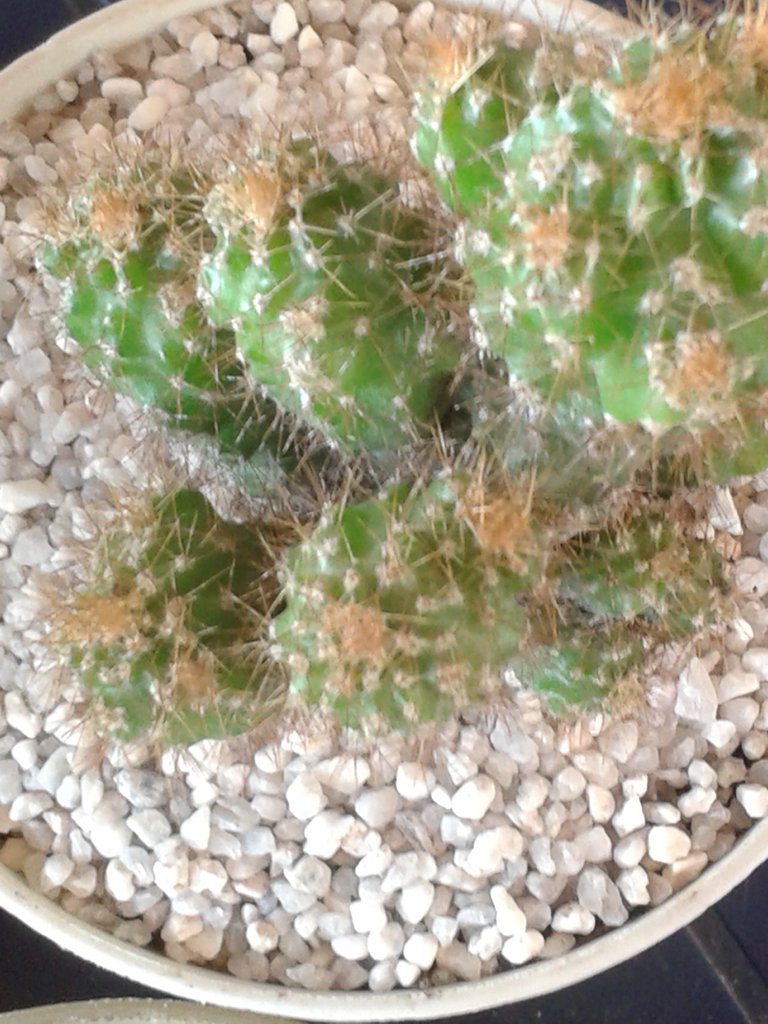 Another mammillaria. He surrounds himself with his little children. It grows round and its little children abound around it. In no time there is a pot full of shoots.
---
Es otra mammillaria. Se rodea de sus pequeños hijos. Crece en forma redonda y sus pequeños hijos abundan a su alrededor. En poco tiempo está una maceta llena de retoños.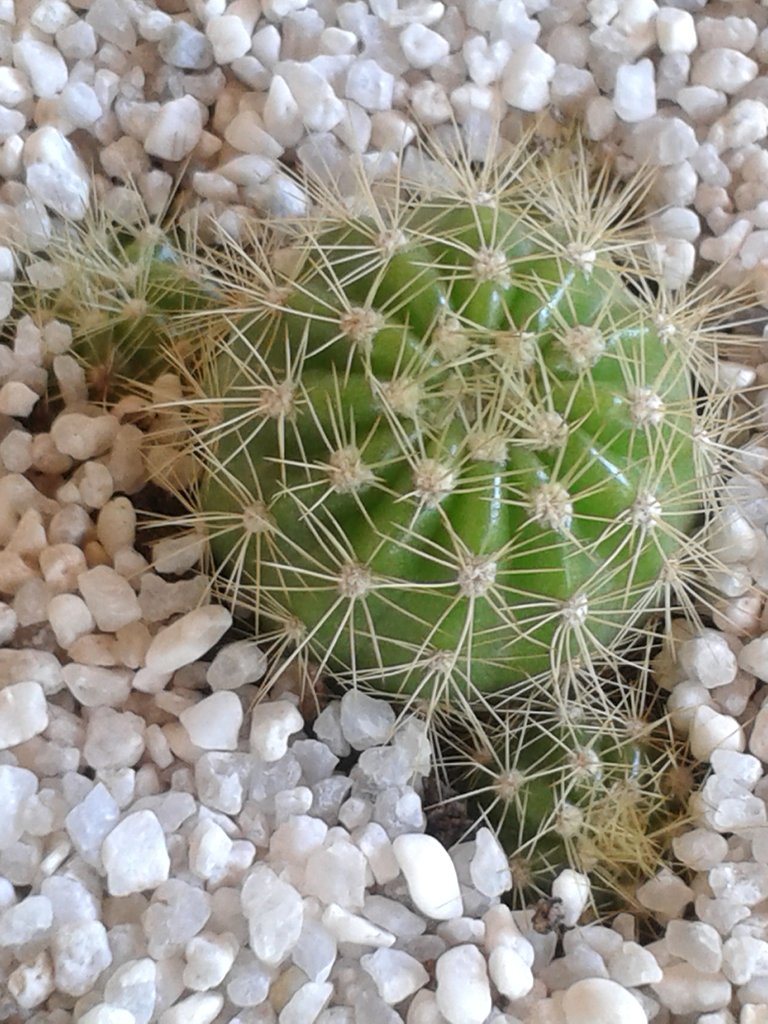 This is a Sedum. It grows with very thin branches and abundant leaves. So it tends to cascade into its pot. It has many villi on its leaves.
---
Esta es un Sedum. Crece con ramas muy delgadas y abundantes hojas. Por lo que tiende a caer como cascada en su maceta. Tiene muchas vellosidades en sus hojas.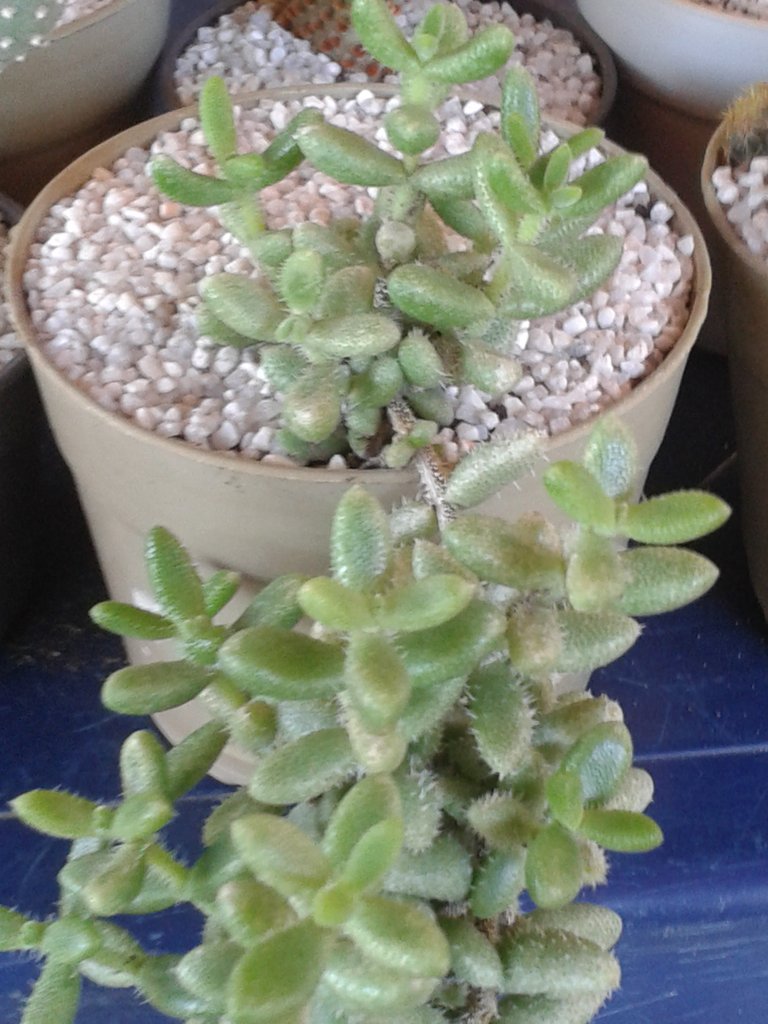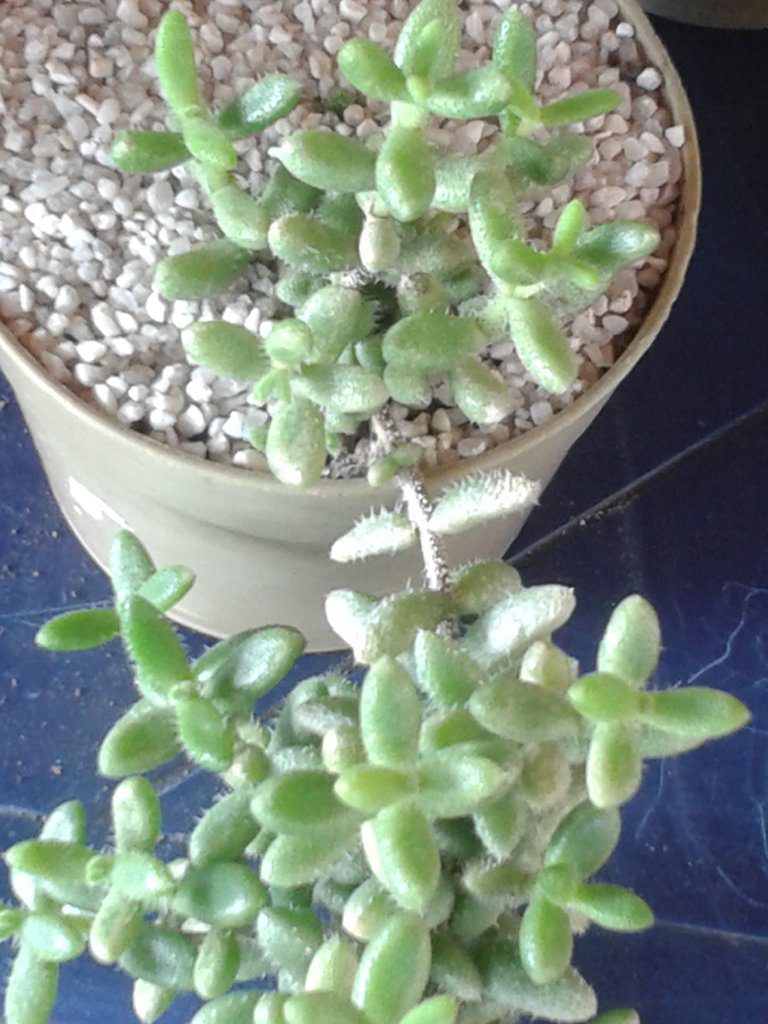 These are some pictures that I took of the entire group of cacti. I hope you enjoy them.
---
Son algunas imágenes que tome a todo el grupo de cactus. Espero que las disfruten.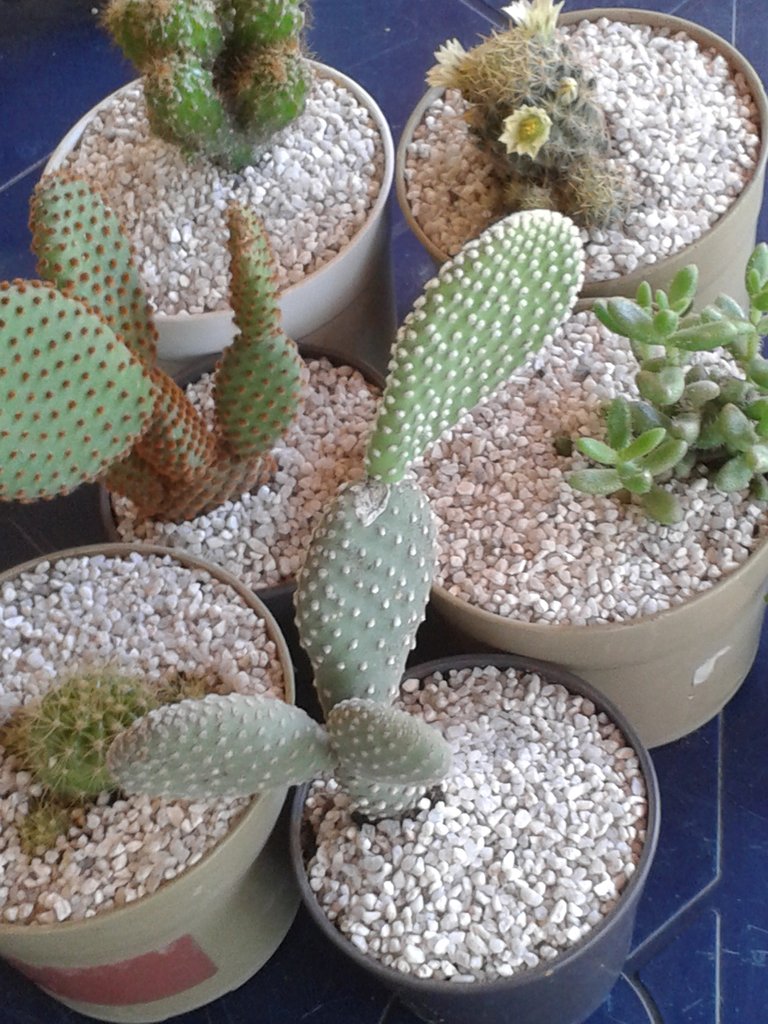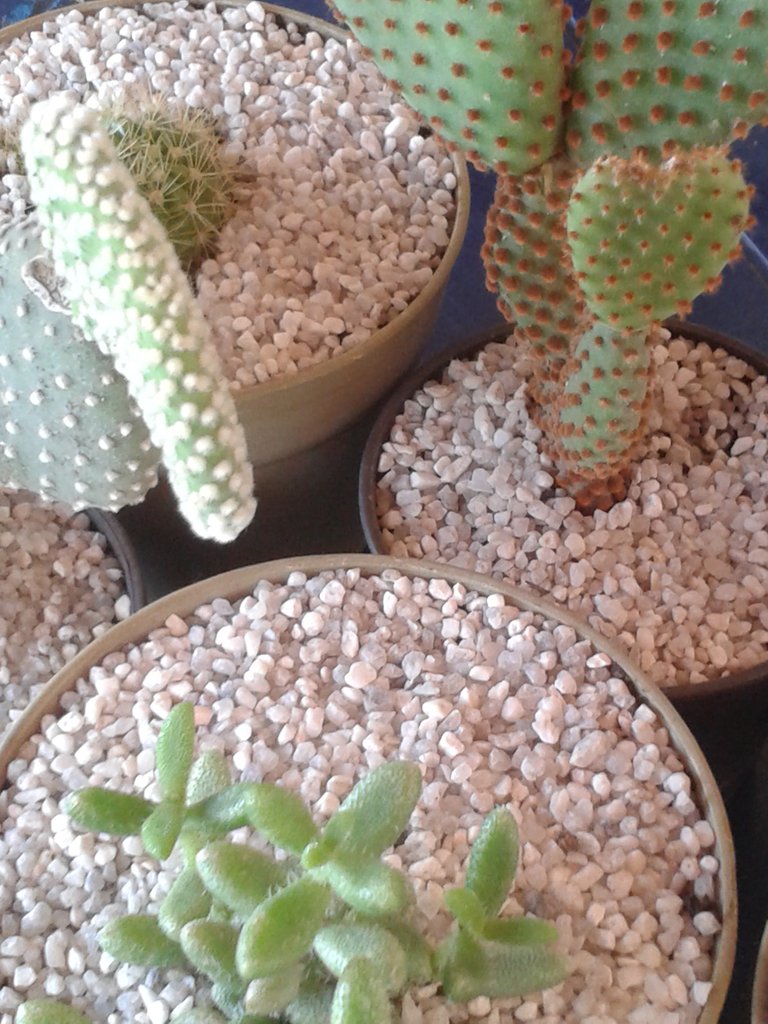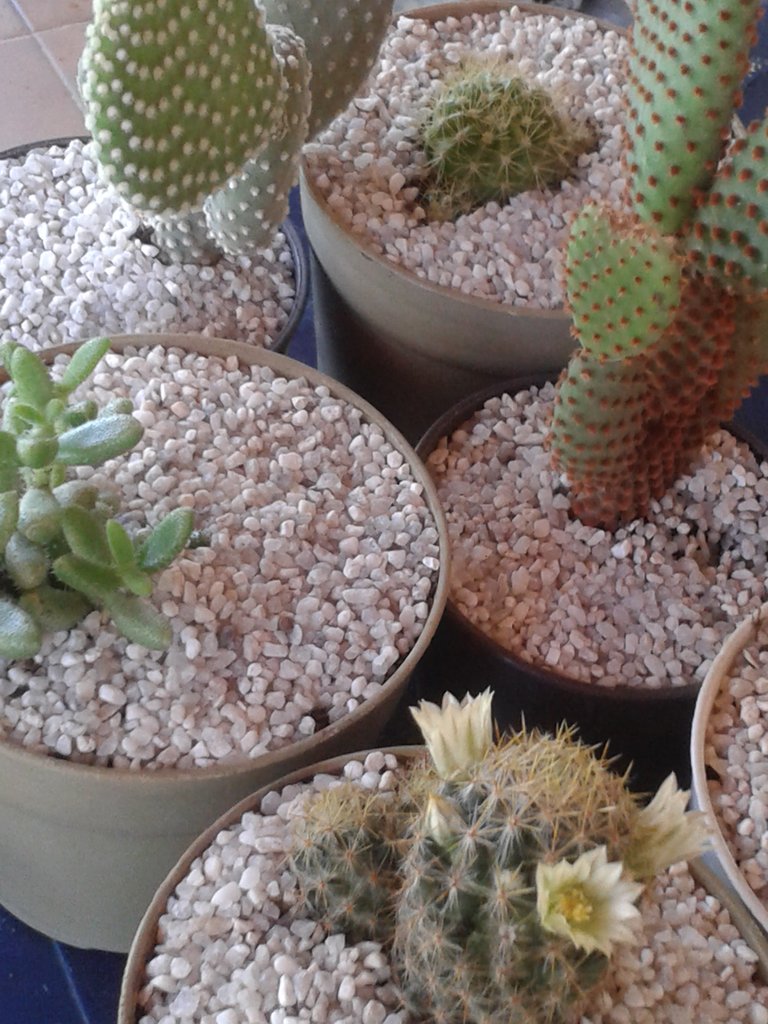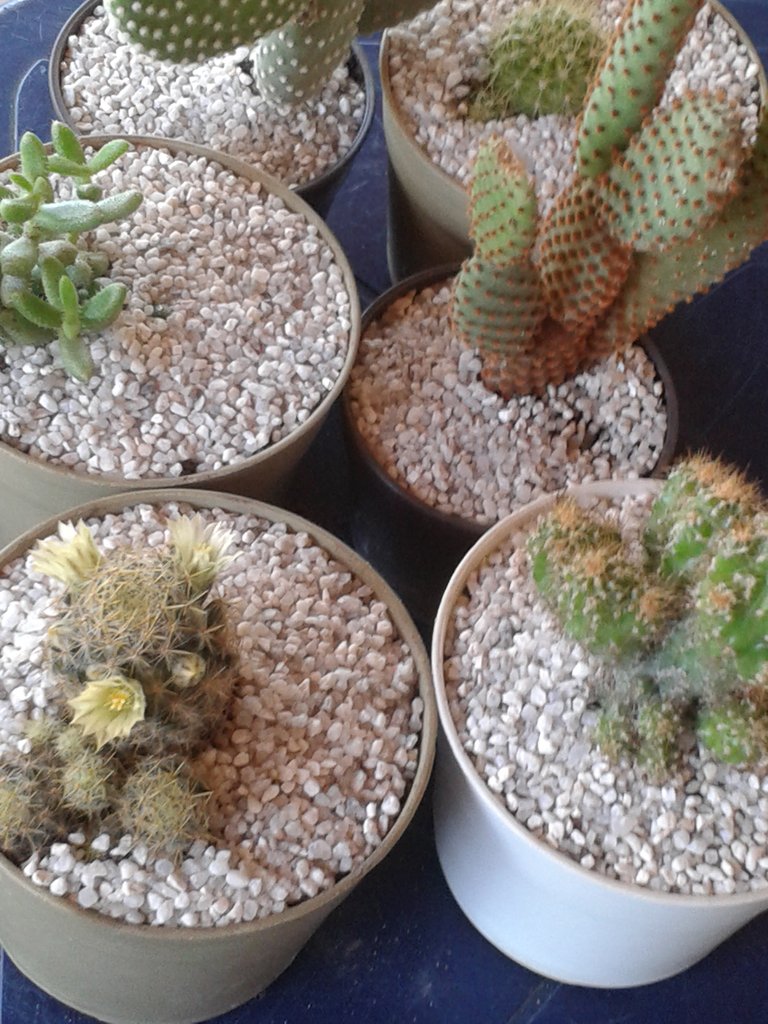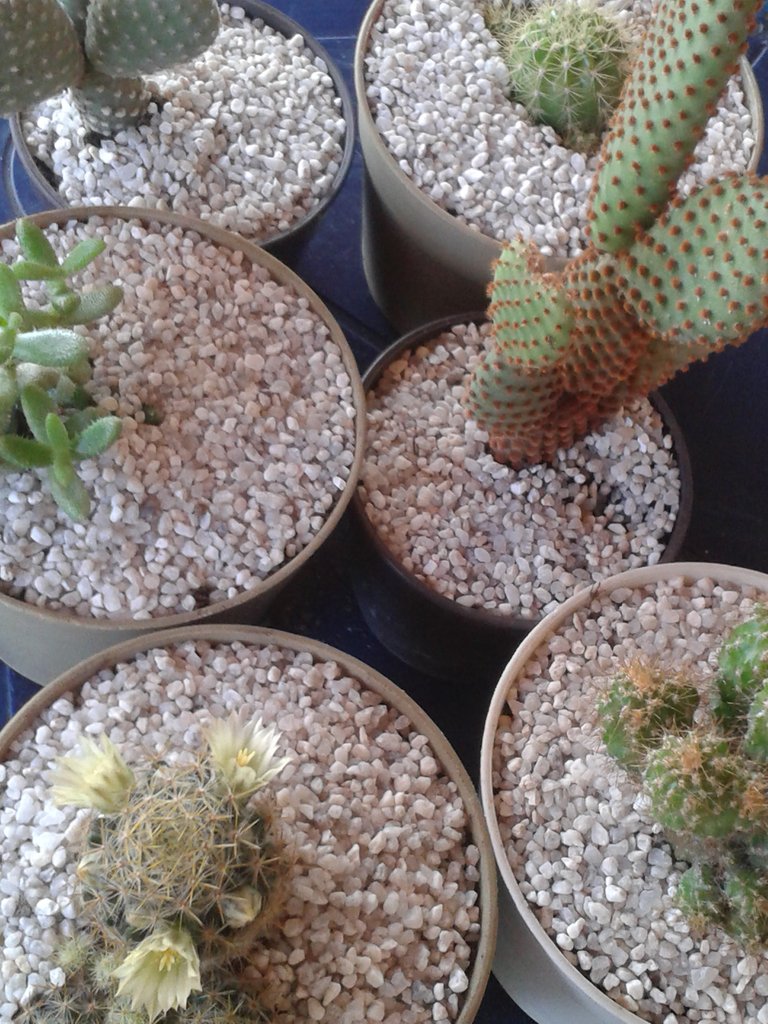 If you like cacti, I hope you enjoyed my exhibition. Thanks for your visit.
God bless us.
I am @gertu from Venezuela to the world.
---
Si les gustan los cactus disfrutaron de mi exposición. Gracias por su visita.
Dios nos bendice.
Soy @gertu de Venezuela para el mundo.