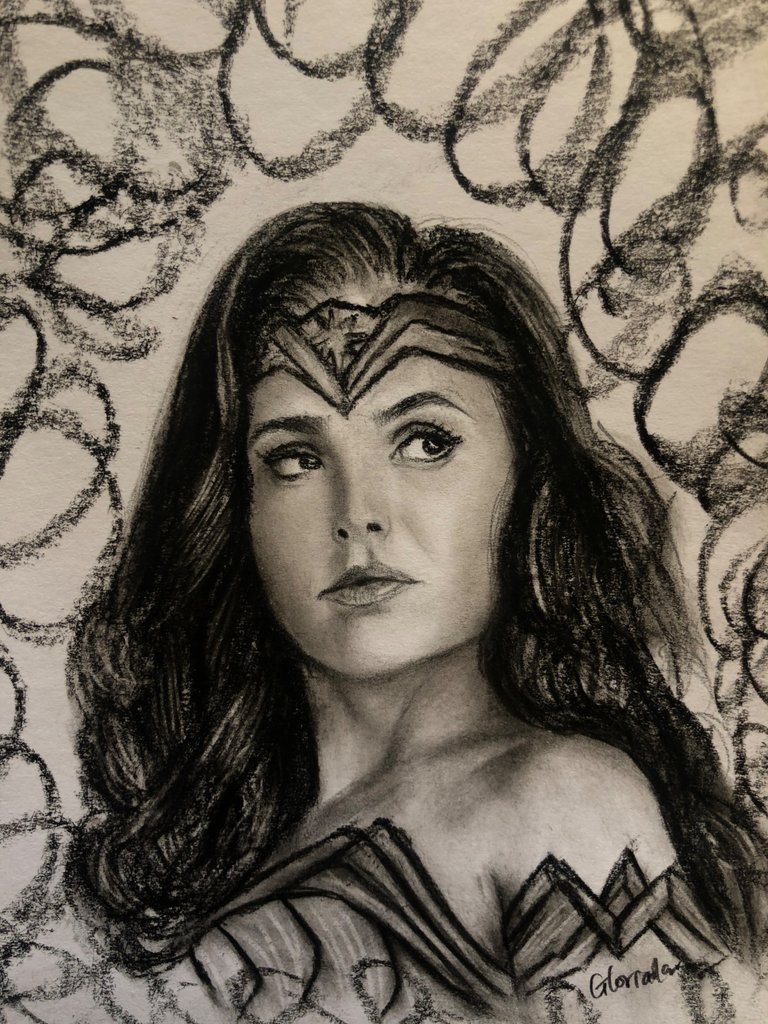 Good evening everyone,
I bring to you my recent drawing which is my submission for today's daily drawing challenge with the theme "Superhero". My choice of art is Gal Gadot as Wonder woman, one of the DC superheroes. She is my second favorite female Superhero after Super girl and her recent movie "Wonder Woman 1984" is just exceptional. The plot from the beginning to the end is just amazing and I so much love her fighting skills. It's good to know that she now flies as shown in the recent movie. I Hope to see her more in the DC movies.
The drawing was done on pelican paper using graphite pencil, Charcoal pencil and charcoal dust to complete the drawing.
PROCESS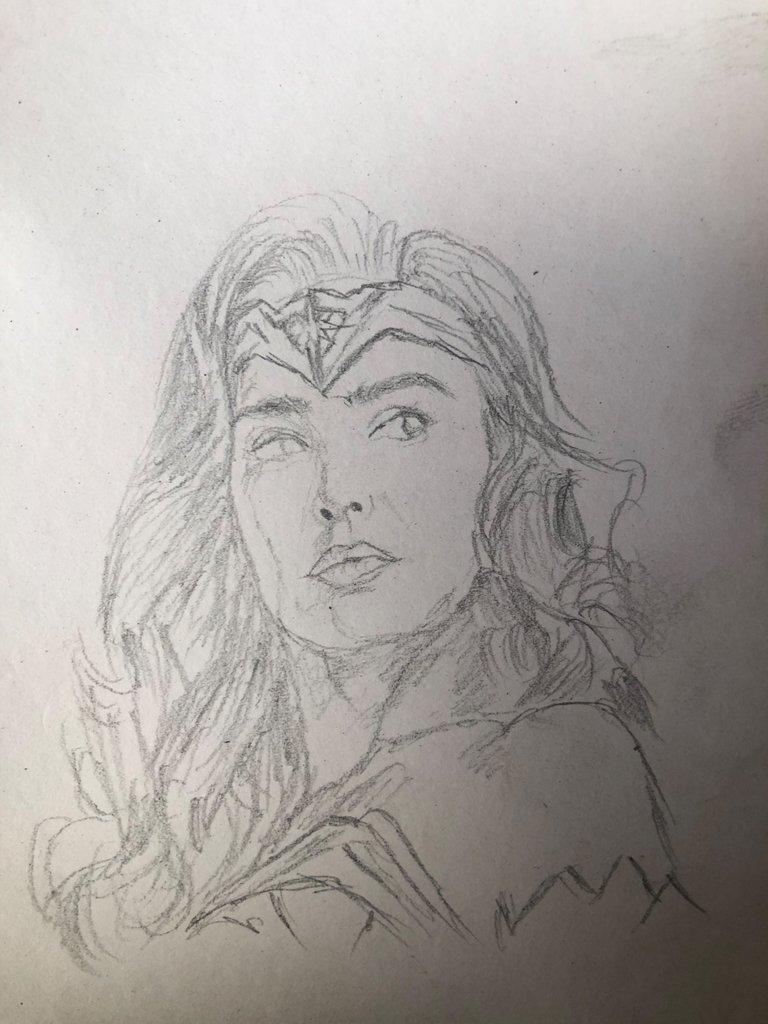 ---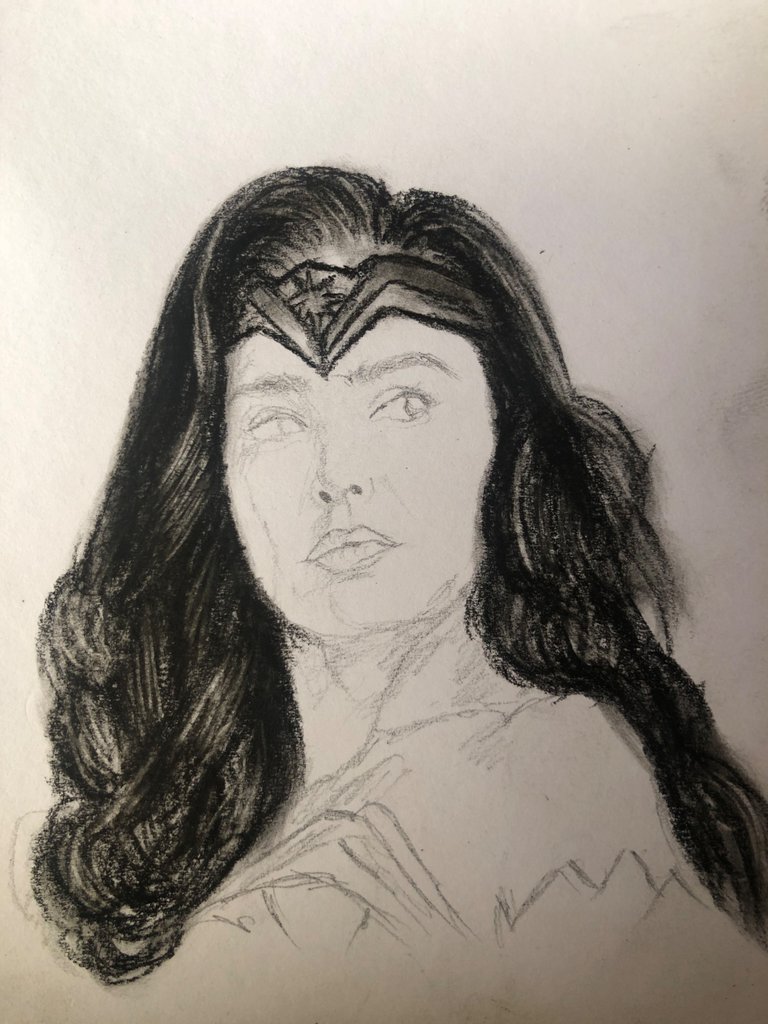 ---
---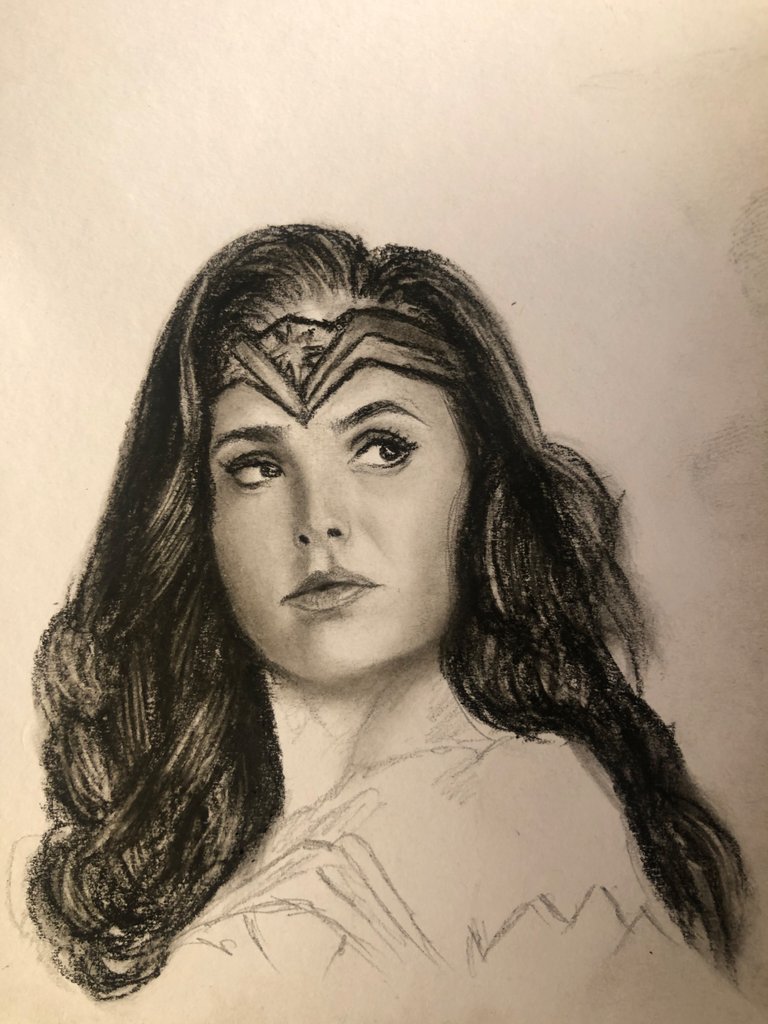 ---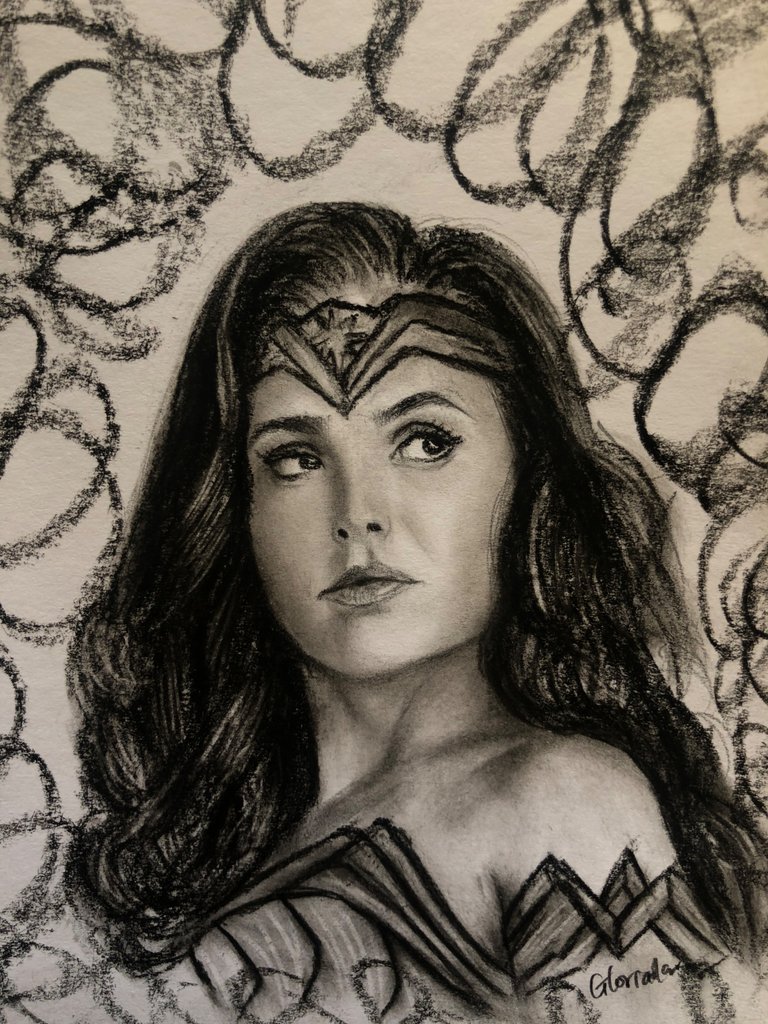 ---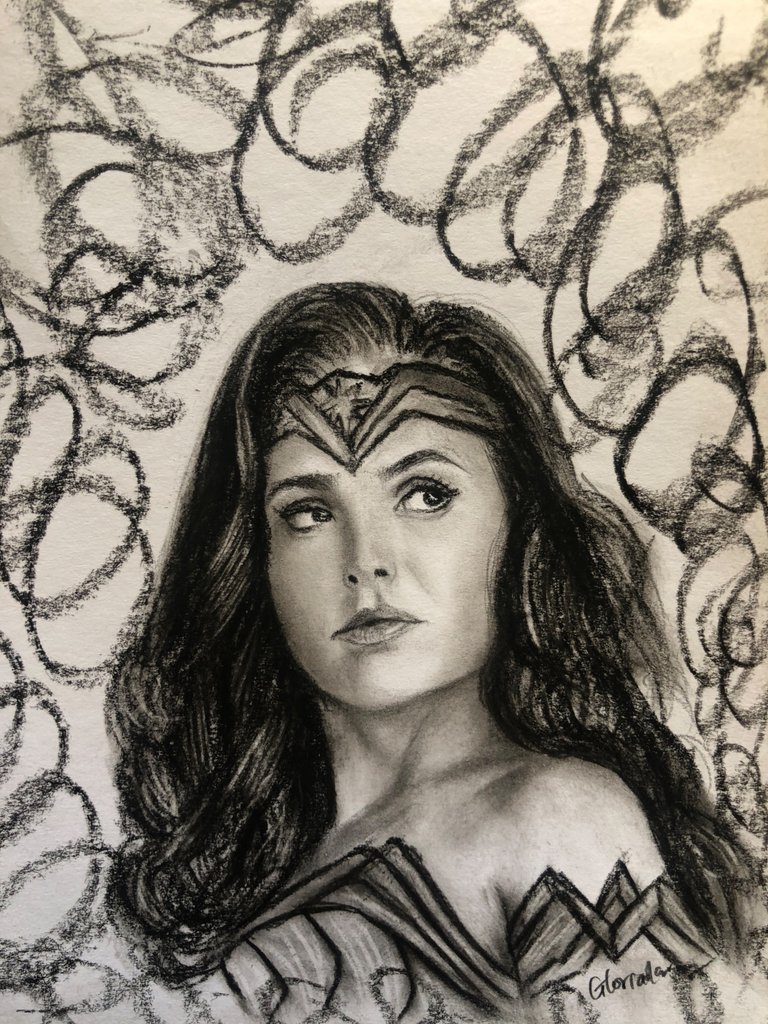 ---
THANK YOU FOR VIEWING MY BLOG.