Green Mango Juice, "Carato"
In previous occasions I have told you that I love the mango when it is green or half-ripe, and I have told you that I usually eat it only with a little bit of salt, but it is also possible to prepare many delicious recipes with it.
Several weeks ago I shared with you my recipe for green mango "guasacaca". Now, it is time for a new recipe with green mango, but this time it is a drink that in Venezuela we call "carato" of mango.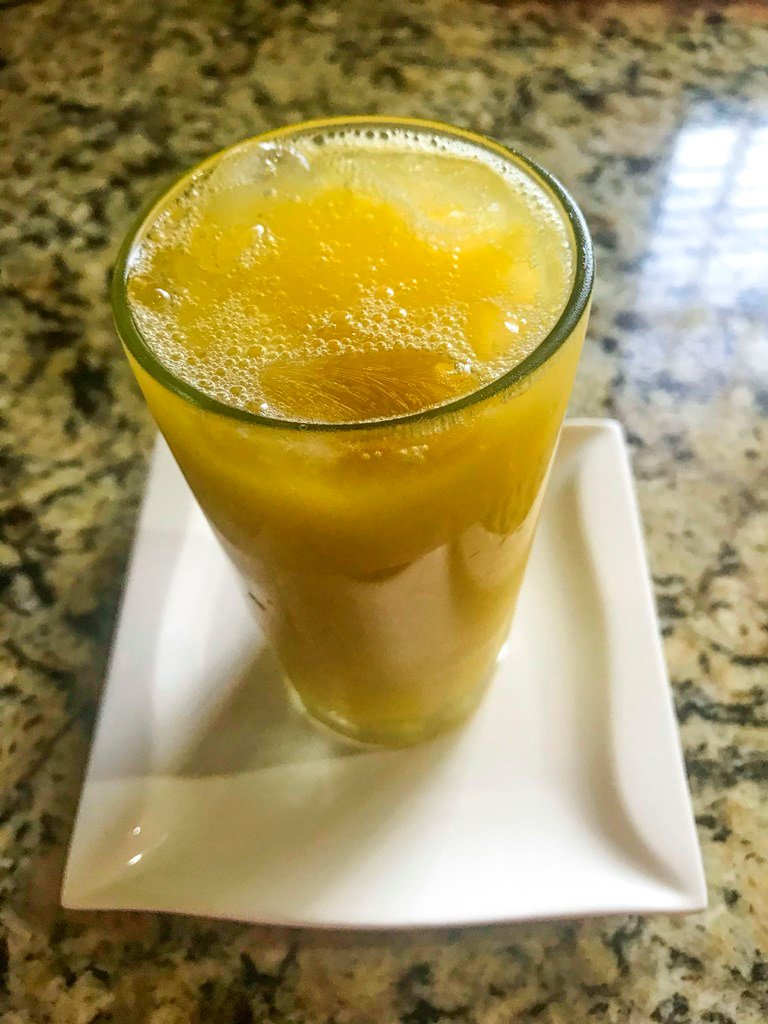 The "carato" of mango is a very easy to prepare and very delicious drink, it is literally a green mango juice, you will love it.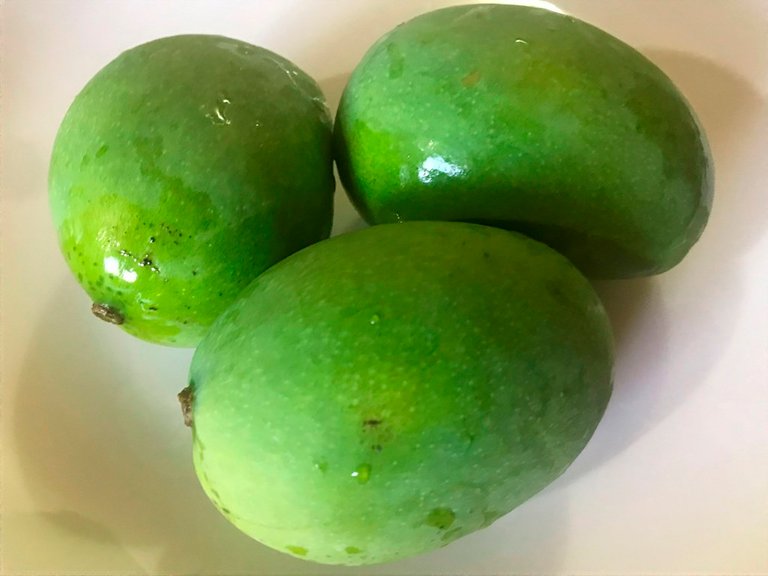 Ingredients
3 Mature green mangoes
6 tbsp. sugar, or to taste
1 tsp. vanilla
water

Preparation:
To begin with, we must wash the fruit very well.
Now we'll make a little cross-section on each mango.
Once this is done, we put the mangoes in a pot with enough water and take them to the stove to cook them. We will leave it cooking until the fruit is soft (at this point, the peel of the mango breaks itself).
We remove the pot from the fire, take out the mangoes and let them cool down.
When the mangoes are cold, we remove the peel and extract all the flesh from the fruit.
Finally, we take the mango flesh to the blender, add sugar to taste, a little vanilla and some water (not too much, this drink is originally thick). Blend until you see a creamy drink.
Serve with enough crushed ice.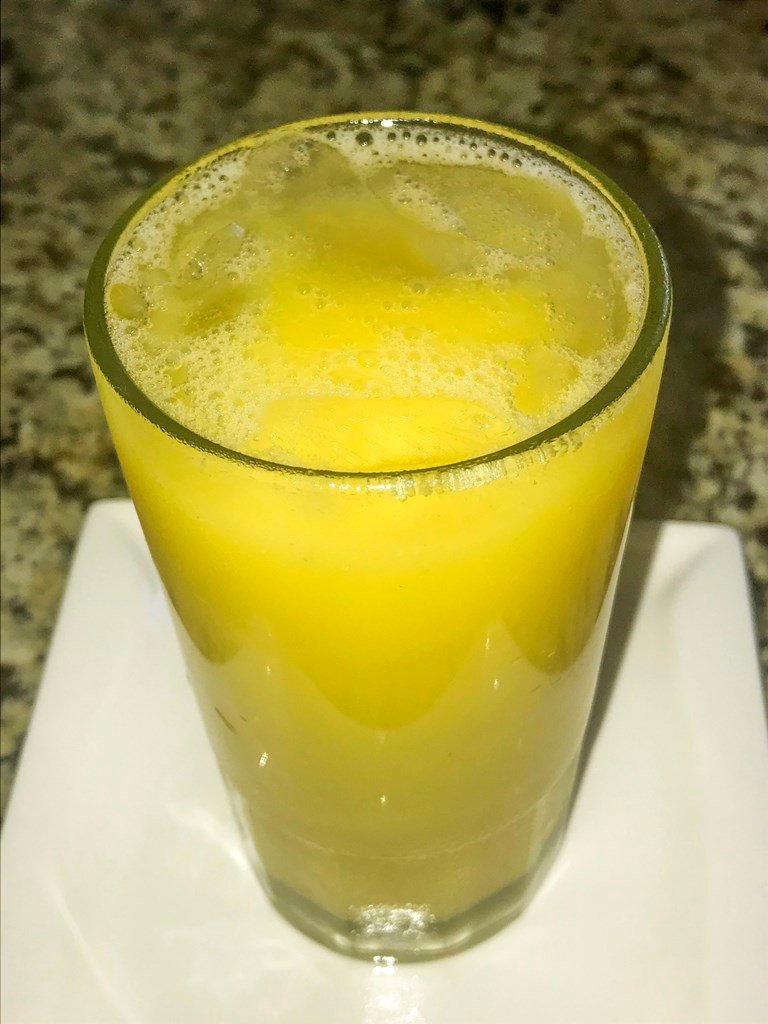 Cheers!

All the images are my own, captured with the lens of an Apple iPhone 7