Hello guys,
It's been a while since I posted any drawings. Fact is that I've been very busy of late, and I'm happy that today I finally got some free time to do this quick sketch.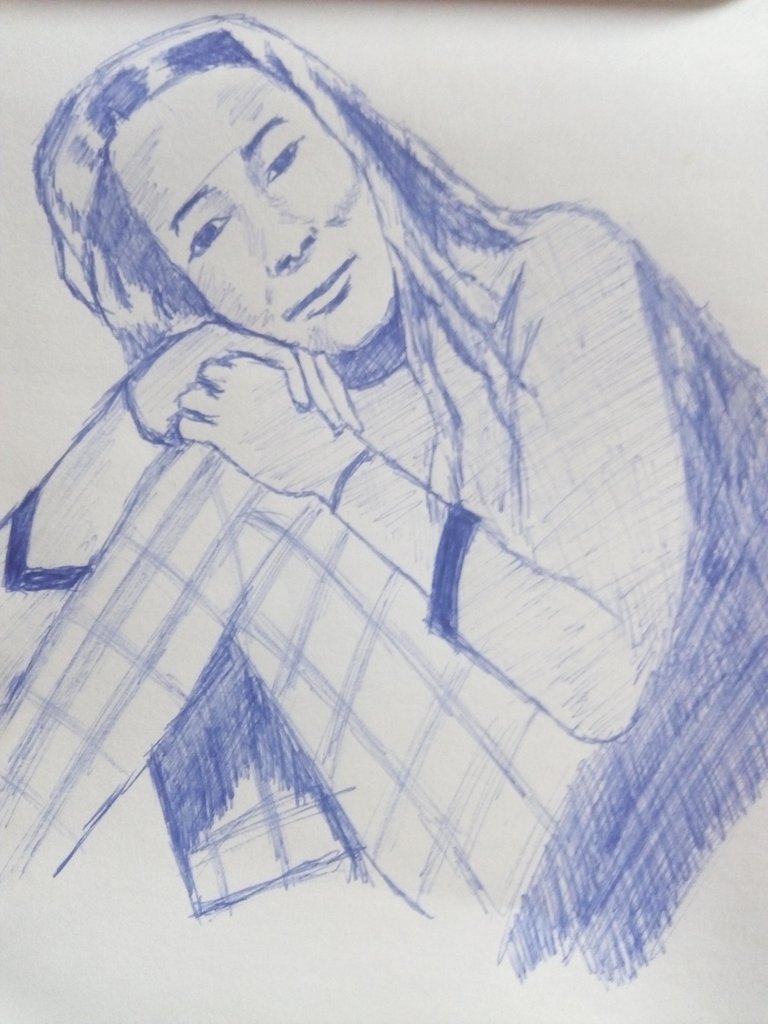 This is a figure drawing of a young girl placing both her hands on her knee, and resting her head on her hands.
I like the posture for reasons unbeknown. It's actually rare to see a person taking such a position. So I decided to make this drawing.
Materials
Blue ballpoint pen
Concord paper
Techniques
Steps
I took screenshots of the process of making this drawing. Here are the steps -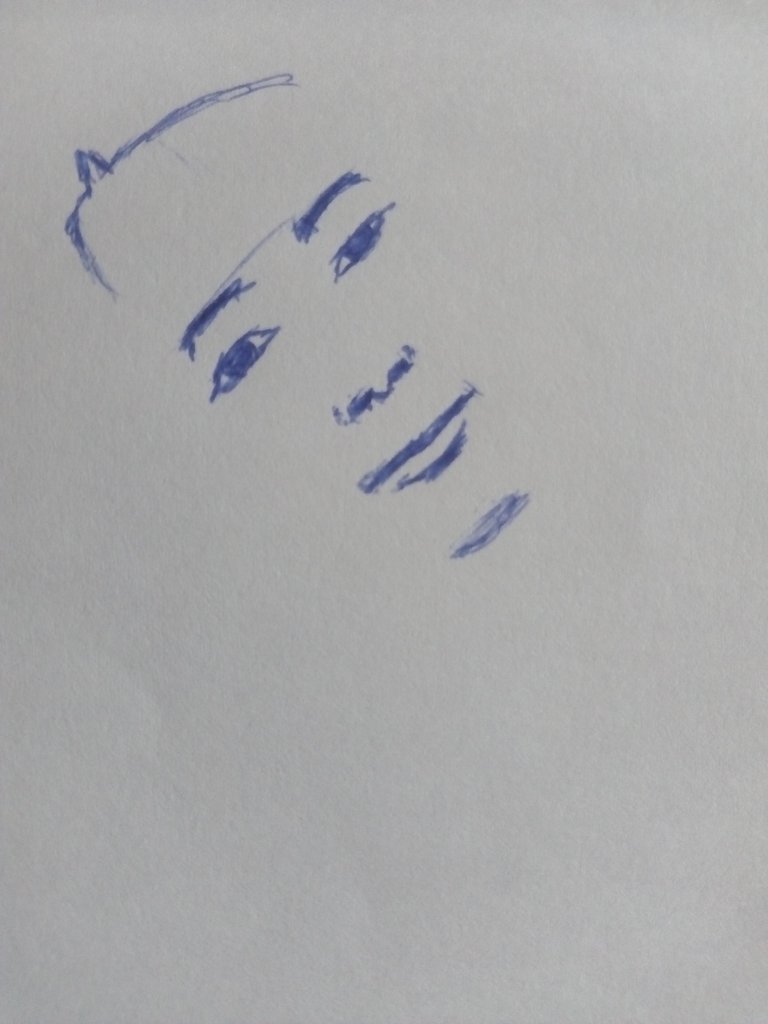 I started by making an outline of her face. Drawing out her eyes, nose and lips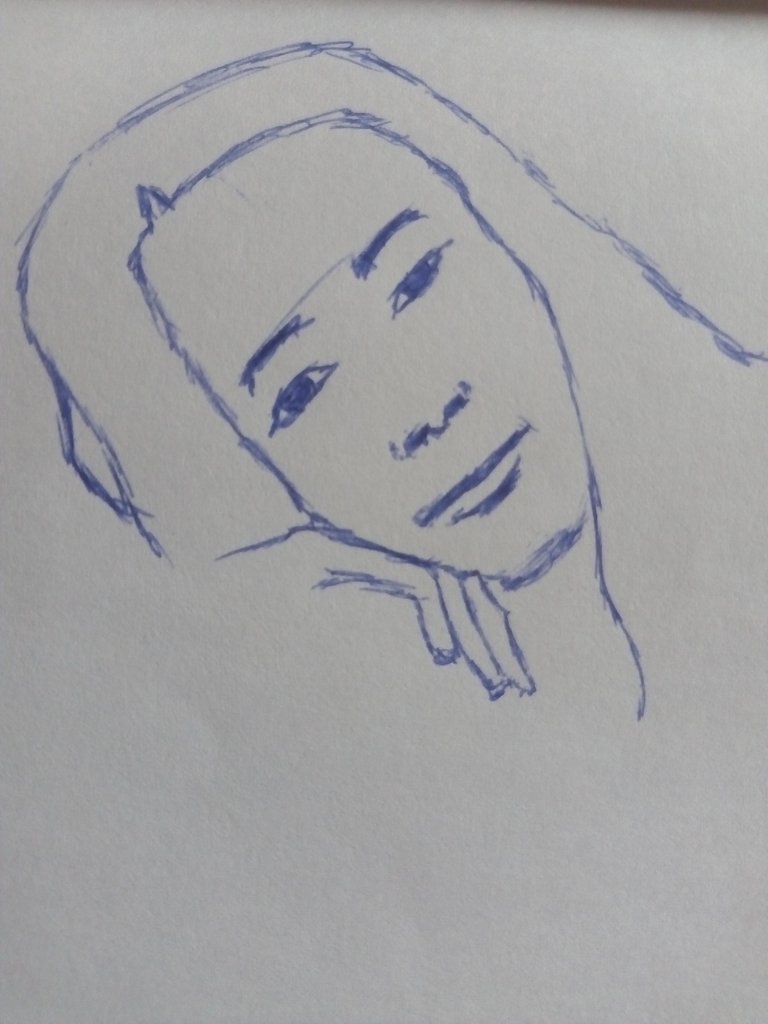 Then I went further to make an outline of her hair and part of her hand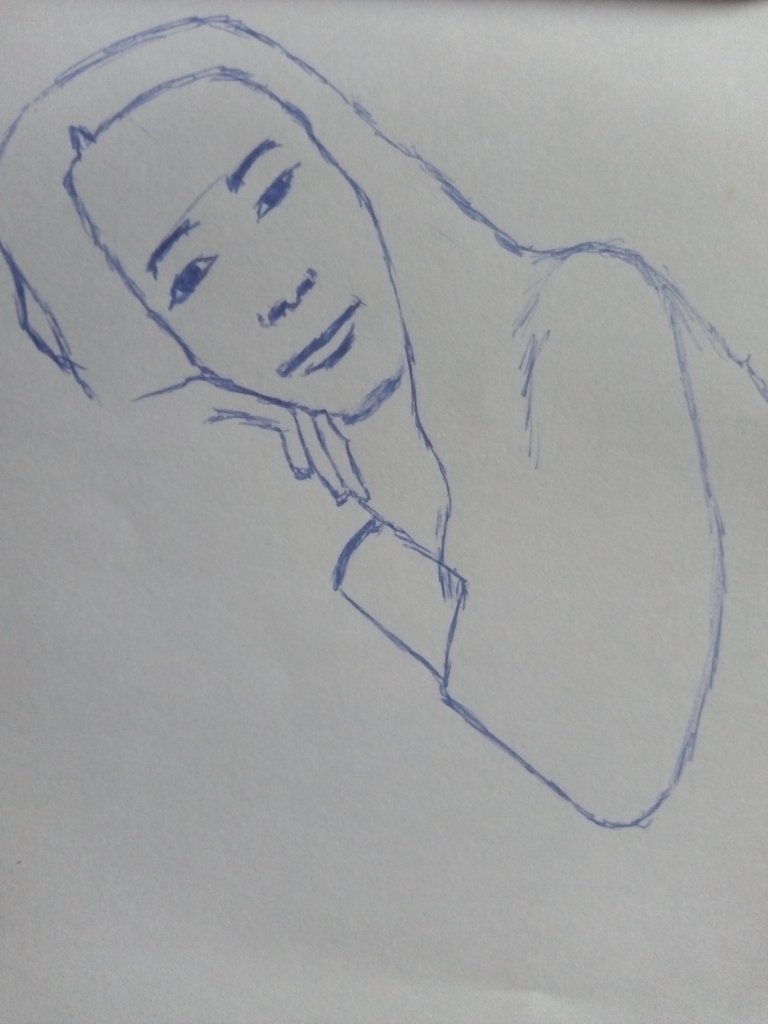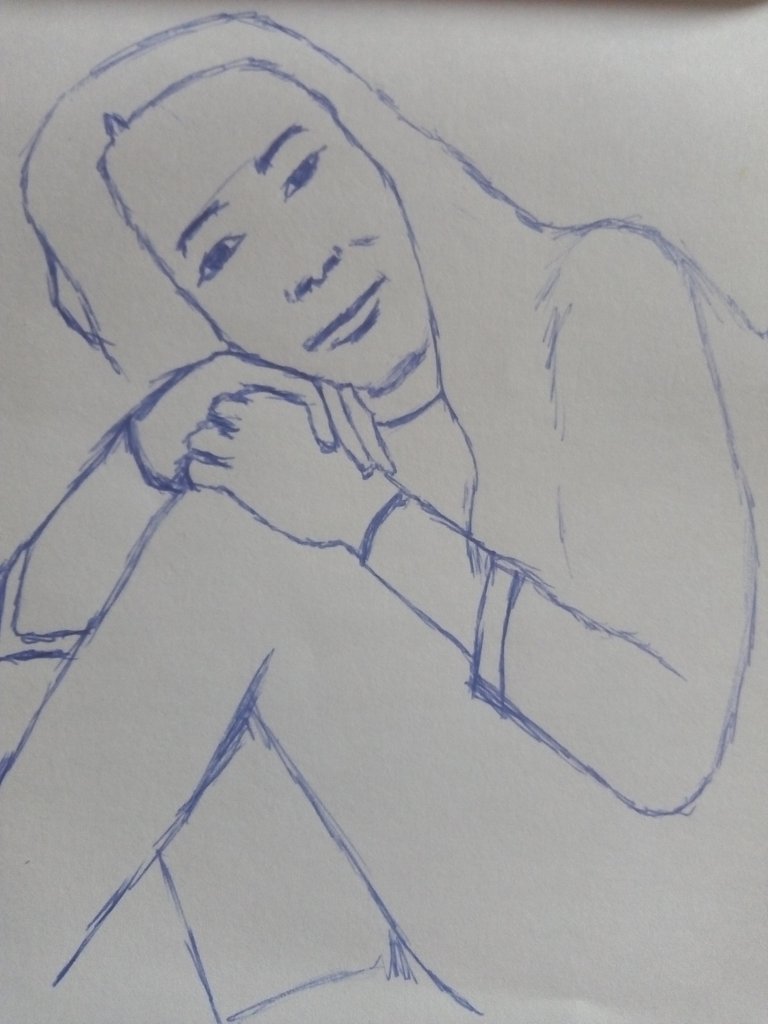 Here I completely the outline of her entire figure.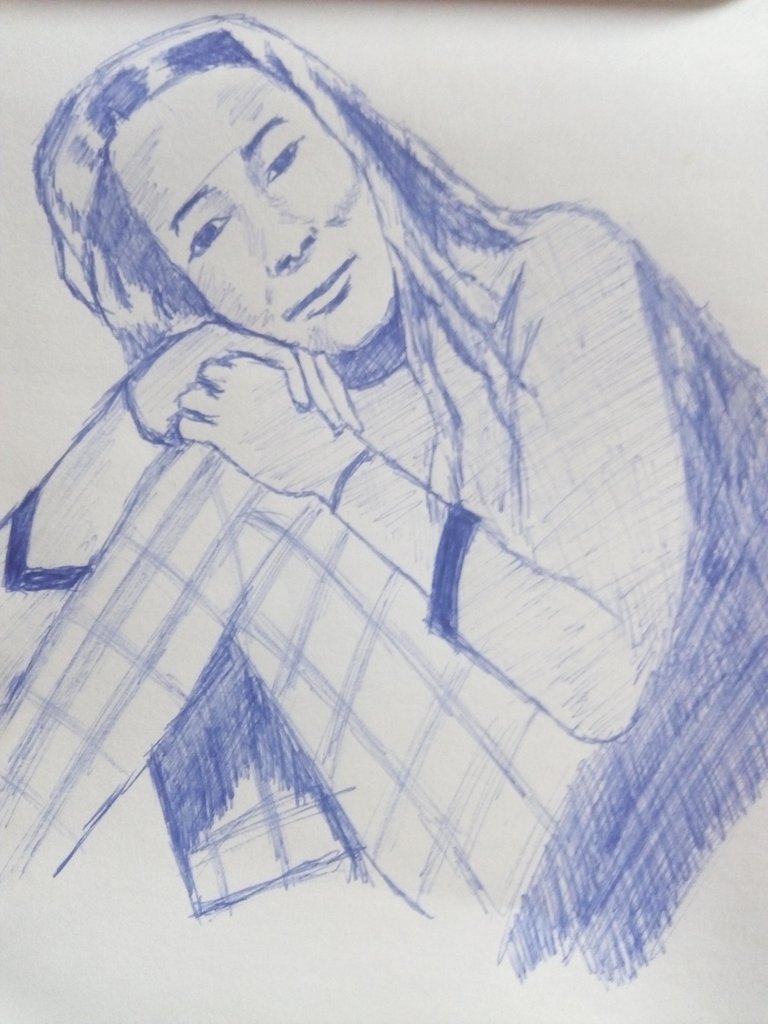 Finally I shaded her hair, hands and added design to her trousers. I also shaded her face and her top.
Kindly upvote, follow, and share if you like this drawing.
Thanks for viewing!