You've probably been seeing a lot of blogging from me on the Vietnamese Tet Lunar New Year or if back home, we'll it Chinese Lunar New Year. I can't guarantee that this will be the last of it, there's just so many things to share about be it here or back home. For now, I like to share about Pineapple. This fruits is very important in our Chinese customs because the Chinese word for pineapple is Wong Lai which means Here Comes Prosperity. Because of it's meaning, many Chinese homes will have this fruit either displayed or eaten during the Lunar New Year.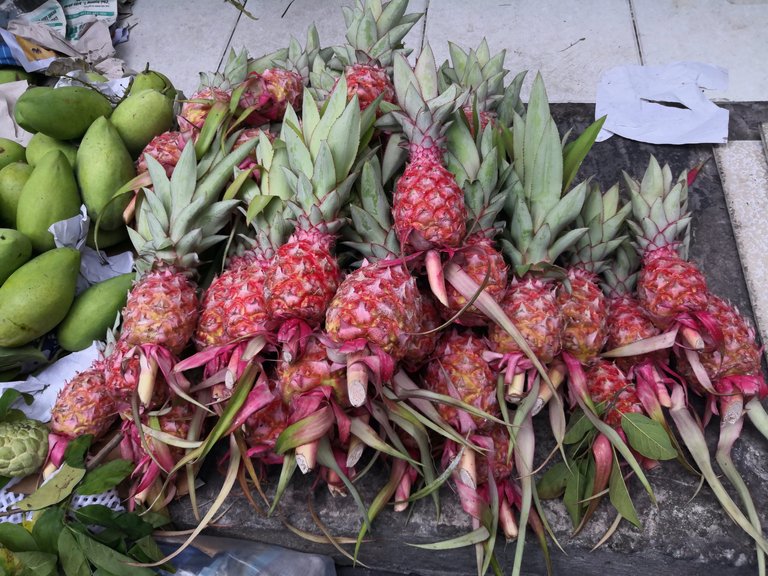 As you may know, Pineapples has a sharp-like taste when eating but if perfectly harvested, it is very sweet indeed. Though, I do know that some prefer it unripe so that they can enjoy it with a mixture of soya sauce & cut chillies. It's very much a personal preference, if you ask me. There are many ways to enjoy this fruit; either eaten on its own, cooked, made into candies or cookies or act as a preservative.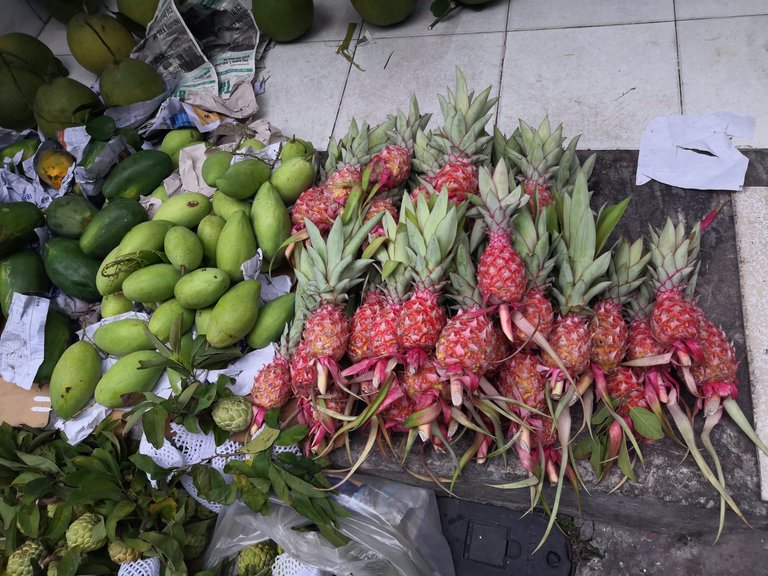 Now, these smaller reddish looking pineapples caught my eye two weeks back when I was doing my weekly marketing at the local wet market. I knew there was a specific type of pineapple gene that was harvested for the purpose of praying to the Gods. I do believe these are the ones. I recall my mom used to buy these back home and place it at the altar in our homes when I was younger. And when the Lunar festival was over, we never ate it. Not sure if it wasn't really for eating or because it's been lying there for over 2 weeks.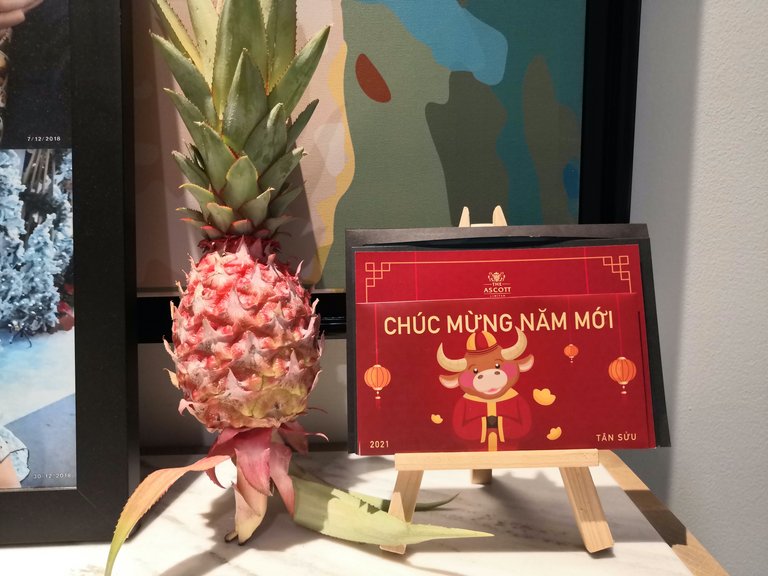 Anyhow, I do have an altar in my apartment but I have a TET Lunar greeting card standee 😆. It's really up to us how to decorate our homes to make it as comfy as possible. Who doesn't want prosperity.. at times like these, it's for our survival.
---
I'll definitely share more in my next post. Hope you enjoy my photo taken from my Huawei

Come & join FRUITS & VEGGIES MONDAY by @lenasveganliving
• Take and post at least 3 photos of fruits and vegetables. (It can be variety or just one kind from the garden, supermarket or anywhere you wish, PLANT BASED RECIPES ARE WELCOMED).
• One entry only!!!
• PLEASE MAKE SURE THE ENTRY IS 100% ORIGINAL CONTENT!!! (images and text)
• Text must be at least 100 words.
• Use hashtag #fruitsandveggiesmonday
• Mention the creator @lenasveganliving, the host @plantstoplanks and the title FRUITS AND VEGGIES MONDAY