---
Versión en español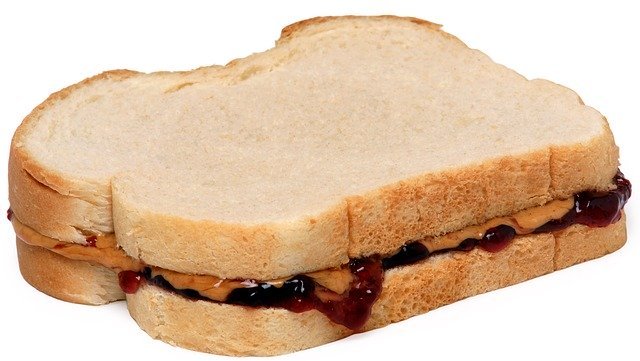 ---
Emparedados dietéticos
Muy temprano sale alegre de su casa en busca del pan, frente al carro abre el capot, revisa el nivel de agua del radiador, hala la varilla en el lateral del motor y observa minuciosamente la viscosidad del aceite, una rutina que ininterrumpidamente ha realizado por largos años antes de encender a su metálico corcel.
Al doblar la esquina avanza tres cuadras y detiene el carro frente a la panadería, entra saludando con una amplia sonrisa y ante el mostrador pide dos emparedados de jamón con queso y un vaso grande de leche. Lo devora en un santiamén, aún le queda espacio en el estómago y pide otro emparedado antes de pagar la cuenta.
Al salir de la panadería el encargado lo llama y le entrega la bolsa con los panes, queso, jamón y tarros de leche que a diario compra para llevar a casa, vuelve a sonreír y la toma agradeciendo el gesto.
En tres minutos está de nuevo en su casa, la esposa le pregunta en dónde está la encomienda, él sorprendido responde que cual encomienda y ambos van al auto, ella le dice que la olvidó en el asiento trasero otra vez.
Sentados en la mesa, ella lo mira preocupada mientras le sirve dos emparedados rellenos de jamón con queso y un vaso grande de leche, y le dice, come bien amor, hoy vamos al médico, no entiendo lo seguido de tus olvidos ni mucho menos el sobrepeso que tienes a pesar de estar a dieta. Él vuelve a sonreír mientras se soba la panza.
Fin
---

Una micro ficción original de @janaveda
Imagen de WikimediaImages en Pixabay

---
English version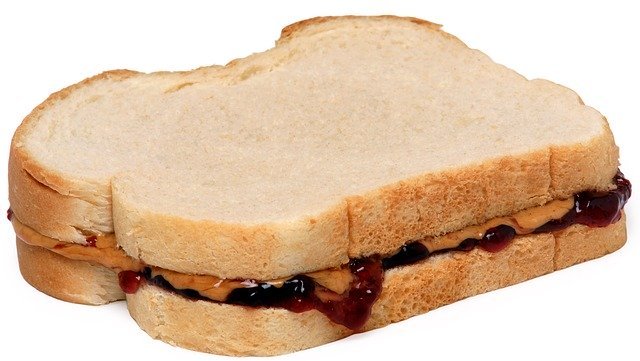 ---
Diet sandwiches
Very early he happily leaves his house in search of bread, in front of the car he opens the hood, checks the radiator water level, pulls the dipstick on the side of the engine and carefully observes the oil viscosity, a routine he has uninterruptedly carried out by long years before lighting his metallic steed.
Rounding the corner, he advances three blocks and stops the car in front of the bakery. He comes in, waving with a broad smile, and at the counter asks for two ham and cheese sandwiches and a large glass of milk. It devours him in no time, he still has room in his stomach and asks for another sandwich before paying the bill.
When leaving the bakery the manager calls him and gives him the bag with the pieces of bread, cheese, ham and milk jars that he buys daily to take home, he smiles again and takes it, thanking the gesture.
In three minutes he is back at his house, the wife asks him where the parcel is, he surprised answers that which parcel and both go to the car, she tells him that he forgot her in the back seat again.
Sitting at the table, she looks at him worried as she serves him two sandwiches filled with ham and cheese and a large glass of milk, and says, eat well, love, today we go to the doctor, I do not understand how often you forget, much less the You are overweight despite being on a diet. He smiles again as he rubs his belly.
The end.
---

An original drabble by @janaveda
Image by WikimediaImages on Pixabay