---
Versión en español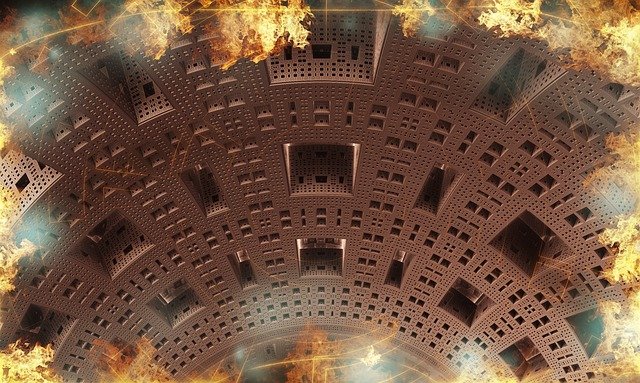 ---

El mundo perdido
Está tan feliz que ignora lo que pasa alrededor. La gente corre en todas direcciones. El terror reina, pero él, ni se inmuta.
La semana pasada, la situación era a la inversa, él era un manojo de nervios. El resultado de las investigaciones era concluyente, el fin está cerca. Intentó por todos los medios alertar sobre el evento, nadie le oyó. La acusación de alarmista retumbo en su cerebro.
Si bien, es imposible evitar el evento, al menos, no desperdiciaría el tiempo en seguir las normas de una sociedad desquiciada y causante del mismo. Encerrado en el laboratorio, evaluó cientos de opciones para escapar, sin importar lo descabellado de las ideas. Exhausto se dio por vencido.
Reflexionó sobre el propósito de su vida. Los muchos años dedicados a la ciencia en un mundo donde las barreras entre lo virtual y lo real no existen, le hicieron escéptico sobre la edad dorada de la humanidad. El trabajo no existe como tal, son solo hobbies. El trabajo real lo desempeñan las máquinas. Inclusive, su carrera científica es también un hobby, la inteligencia artificial está a años luces de donde él, aspira a llegar.
En solitario decide desconectarse, aunque es un delito, no le importa. Lo vigilan, y pueden detenerlo cuando quieran, pero no lo harán. Así pasan los días, ve un mundo totalmente diferente.
El colapso del sistema los tomó por sorpresa, más no a él. La esclavitud intangible del falso bienestar mostró los barrotes y la fealdad de los espacios. La mayoría clamó por volver al mundo perdido, pero él decidió escapar para siempre y ser realmente libre en el intento condenado al fracaso.
Fin
---

Una micro ficción original de @janaveda
Imagen de Pete Linforth en Pixabay

---
English version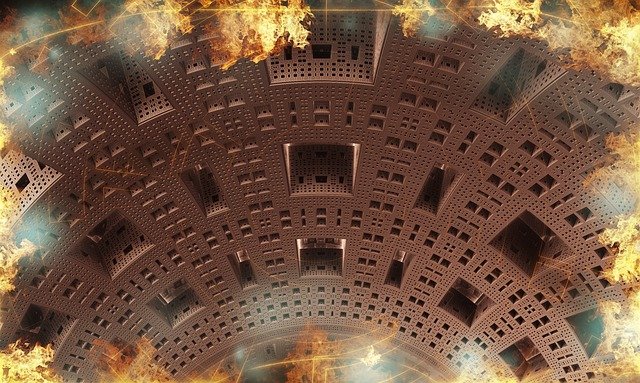 ---
The lost World
He is so happy that he ignores what is going on around him. People run in all directions. Terror reigns, but he does not flinch.
Last week the situation was the opposite: He was a nervous wreck. The results of the investigations were conclusive; the end is near. He tried, by all means, to alert about the event, nobody heard him. The accusation of alarmist reverberated in his brain.
Although it is impossible to avoid the event, at least, it would not waste time in following the rules of a deranged society. Locked up in the lab evaluated hundreds of escape options, no matter how wild the ideas were. Exhausted, accept fate.
He reflected on the purpose of his life. The many years dedicated to science in a world where the barriers between the virtual and the real do not exist made him skeptical about the golden age of humanity. Work does not exist as such: they are just hobbies. The machines do the real work. Even his scientific career is also a hobby. Artificial Intelligence is light years from where he aspires to reach.
Alone he decides to disconnect. Although it is a crime, he does not care. They watch him, and they can stop him whenever they want, but they won't. So the days go by, see a different world.
The collapse of the system took them by surprise, but not him. The intangible slavery of false well-being showed the bars and the nasty of the spaces. Most clamored to return to the lost world, but he decided to escape forever and be free.
The end

---

An original drabble by @janaveda
Image by Pete Linforth on Pixabay