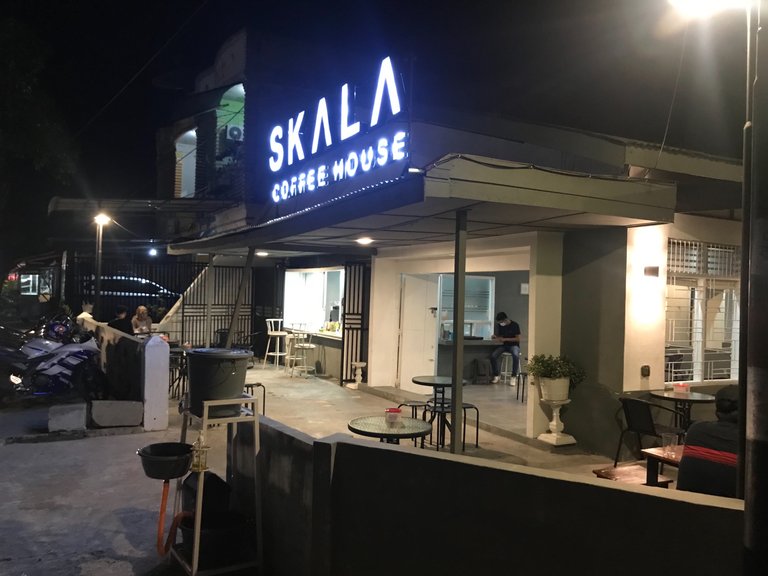 photo by me
Yoo hello, my fellow hivers and the entire community, Jodi Pamungkas here and welcome back to the post of daily activities. Tonight, Ema and I are looking for a place that is quite comfortable, perfect for relaxing after a tiring day of work, via WhatsApp we discussed to find a suitable coffee shop for the evening, last week we always went out during the day, but this week we more often out at night looking for coffee shops. The choice of the coffee shop tonight is SKALA, the photo above is the front view of the Skala coffee shop, a little more modern and luxurious, I immediately ordered the coffee menu in this coffee shop.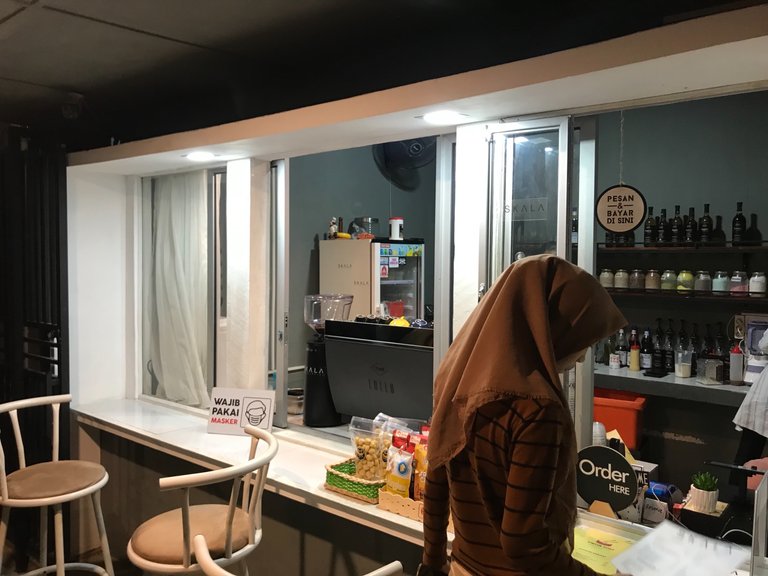 photo by me
Ema immediately saw some interesting menus at this coffee shop, ema didn't order coffee, because ema was not feeling well, I ordered the signature menu at the Skala coffee shop, namely Frappuccino, I immediately paid for it at the cashier for a total of 2 $ and then I immediately take the table number given by the cashier.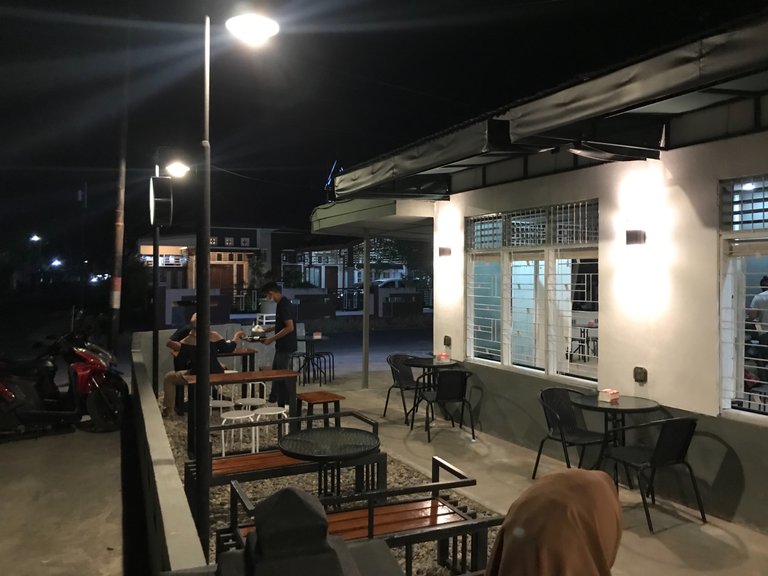 photo by me
While waiting for our order to arrive, I immediately toured this place and took some pictures, the photo above is the side of this coffee shop, it looks very relaxed outdoor atmosphere, with several lights that illuminate, making this coffee shop quite attractive to teenagers in my city. The concept of wooden tables and chairs is quite good, to be honest I like the concept of a coffee shop like this.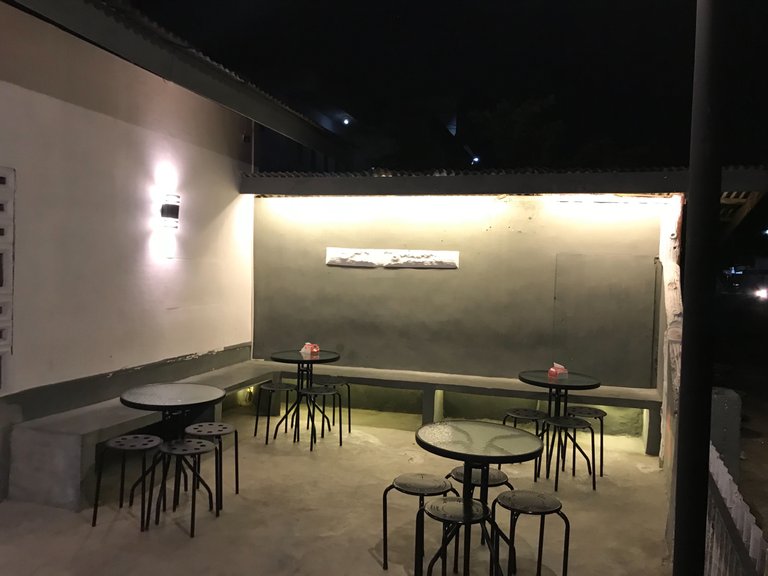 photo by me
On the back is also no less interesting, suitable for those of you who hang out with friends, the concept in this section looks quite simple, only 4 round tables with lights on the walls.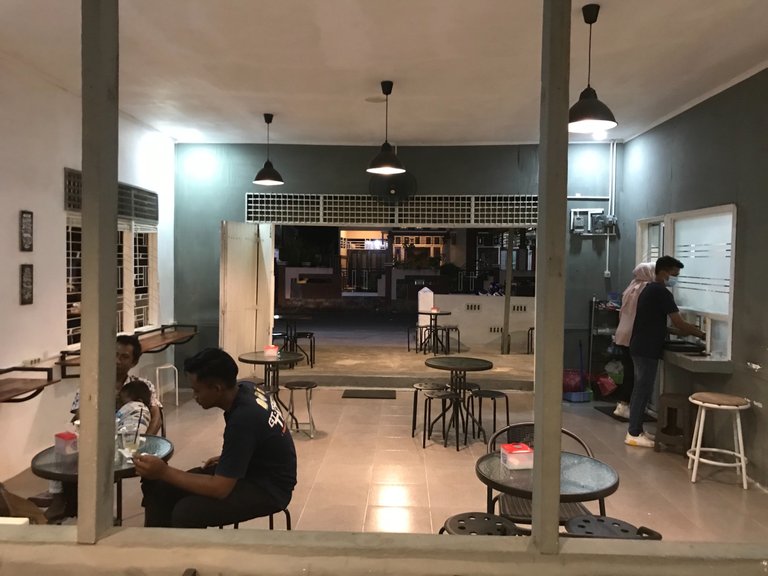 photo by me
For the interior, it is quite simple and does not seem luxurious, only a few tables are available, in the near window, chairs are also provided for those of you who have a laptop or important work, interesting isn't it? Simple and suitable for relaxing at night with relatives and girlfriends.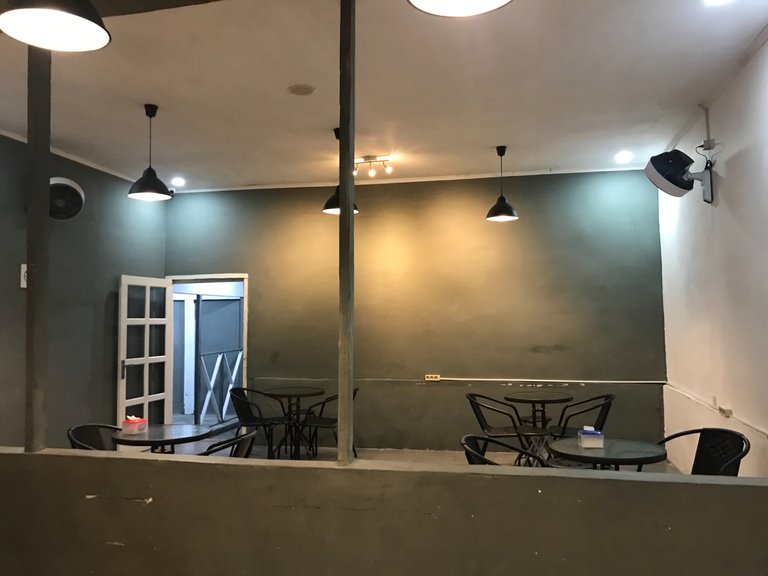 photo by me
On the right is the VIP at this coffee shop, I don't think this place deserves to be a VIP, did you see anything special from the photo above? In my opinion there is nothing, the first mistake that this coffee shop owner must fix, if you want to make this place a VIP, it should be in the AC and glass room facilities to make it look more luxurious for a VIP room.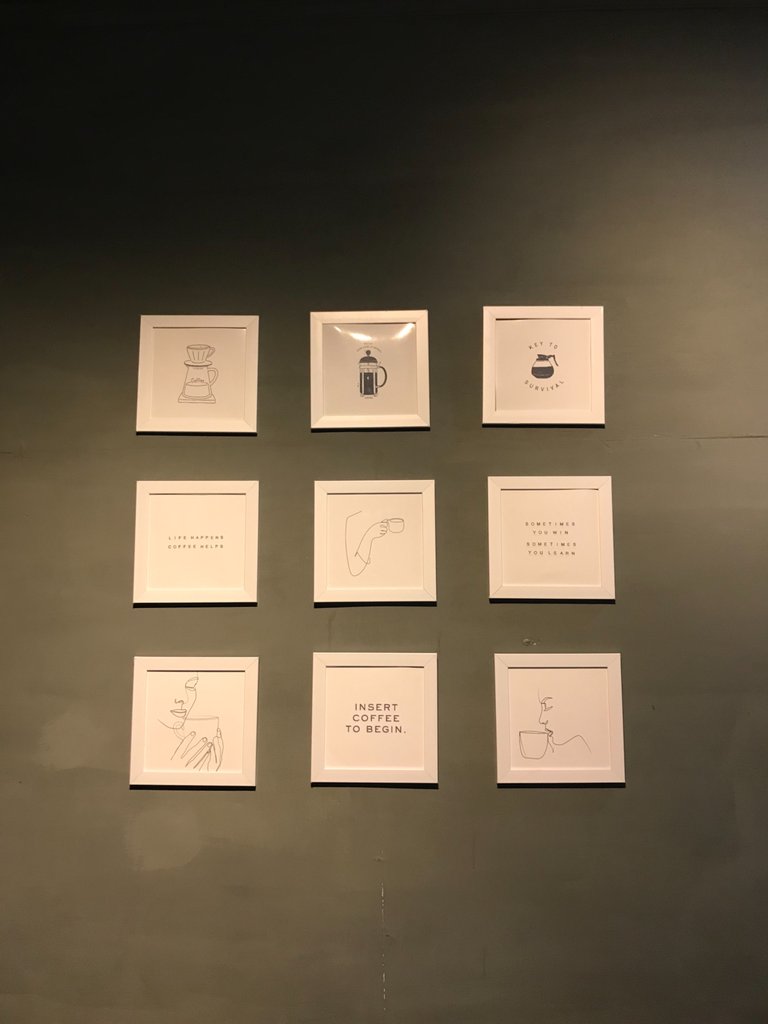 photo by me
What caught my attention was the photo frame that was located in the middle, there were some writings for you coffee lovers, quite simple and had a lot of meaning in the photo.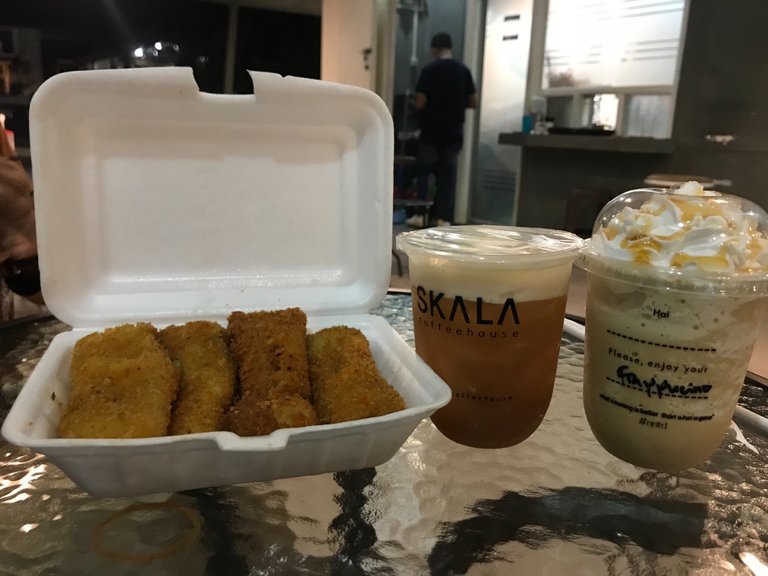 photo by me
After a few minutes we talked, finally the menu that I and Ema ordered had arrived, lemon tea and frappuccino, I also bought Risol filled with meat and vegetables, we also had a relaxed chat about this coffee shop, taste and other interesting things. Thank you to those of you who have read and stopped by my post tonight, give your suggestions and support, see you in the next post.