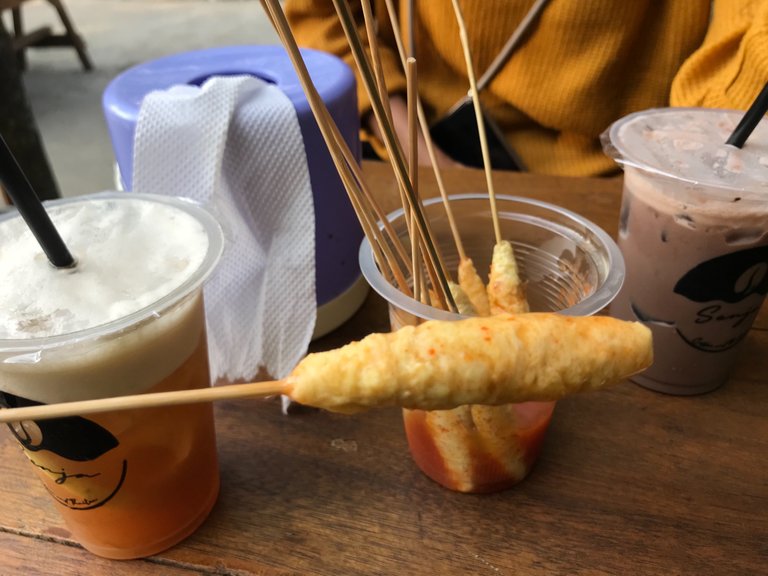 photo by me
yooo hello my fellow hivers and the whole community, come back with me Jodi Pamungkas, thank you for reading my previous post about gayo arabica coffee, after leaving the coffee shop, I headed back to my city and relaxed at one of the tea and coffee shops in town . Ema really wanted to eat egg rolls and they were Ema's favorite food, so I immediately ordered the egg rolls next to this tea and coffee shop. The photo above is the egg roll.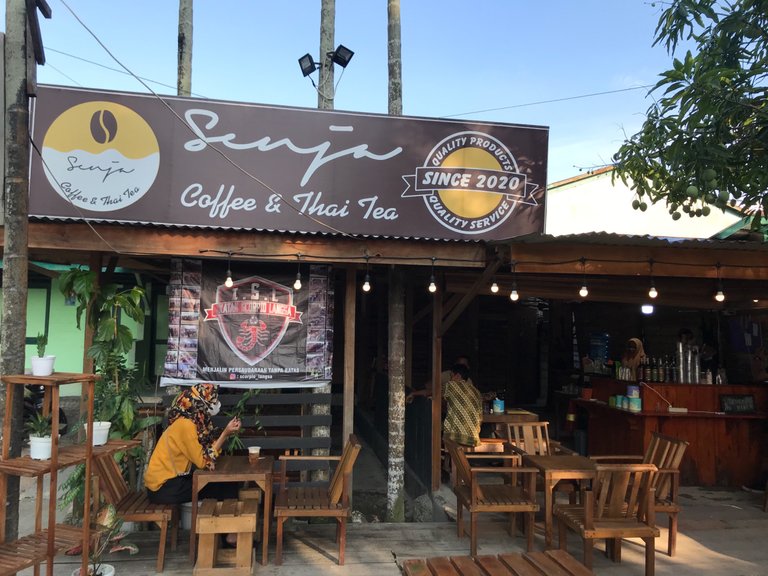 photo by me
This tea and coffee shop is not too big and quite simple, located on the edge of a city road which is quite strategic, Ema looks relaxed waiting for coffee and egg rolls to arrive, the atmosphere in this place is quite comfortable and calm.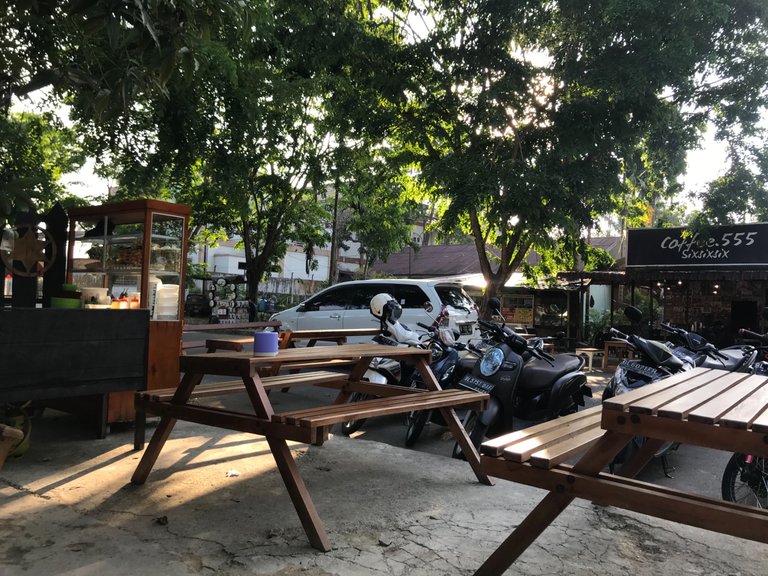 photo by me
This place is surrounded by several coffee shops which are quite busy and popular, there are lots of shady trees around the road where this tea and coffee shop is, sometimes I also often come here with my friends just to just relax and drink coffee together.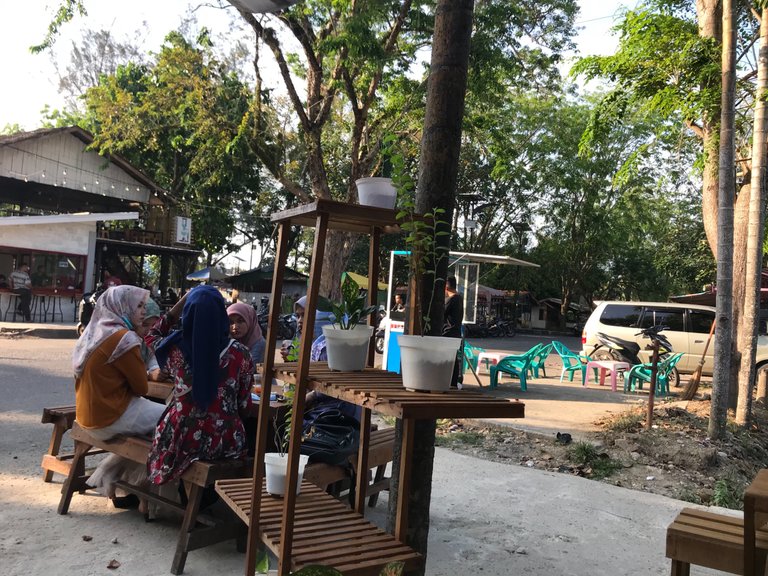 photo by me
This afternoon looks quite calm and crowded, you can see the photo above, I have to walk to buy Ema's egg rolls, not too far from this coffee and tea shop. There are several flower decorations that adorn this tea and coffee shop, sometimes some visitors bring a guitar to sing along.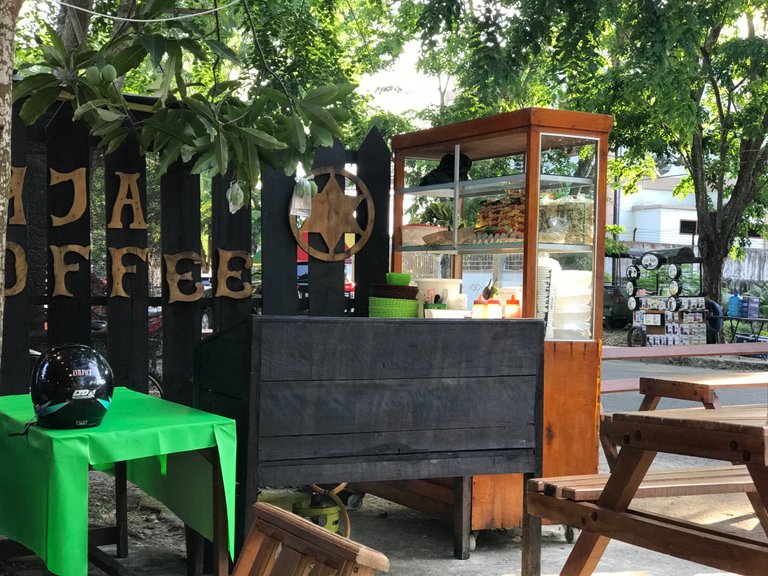 photo by me
This place also has several food menus such as shops in general, one of which is Aceh noodles, dim sum and fried noodles. Indeed, these foods are very popular and in every coffee shop at least one food stall like this.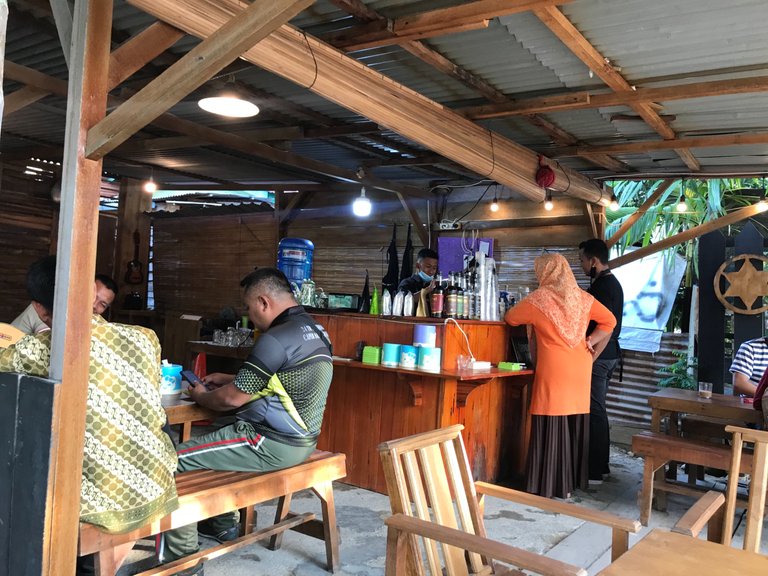 photo by me
You can see some people enjoying the afternoon atmosphere enjoying tea and coffee, a barista making a drink menu for visitors, it looks like the place is quite small and not too big, because this tea and coffee shop has visitors who are not too crowded when in the afternoon.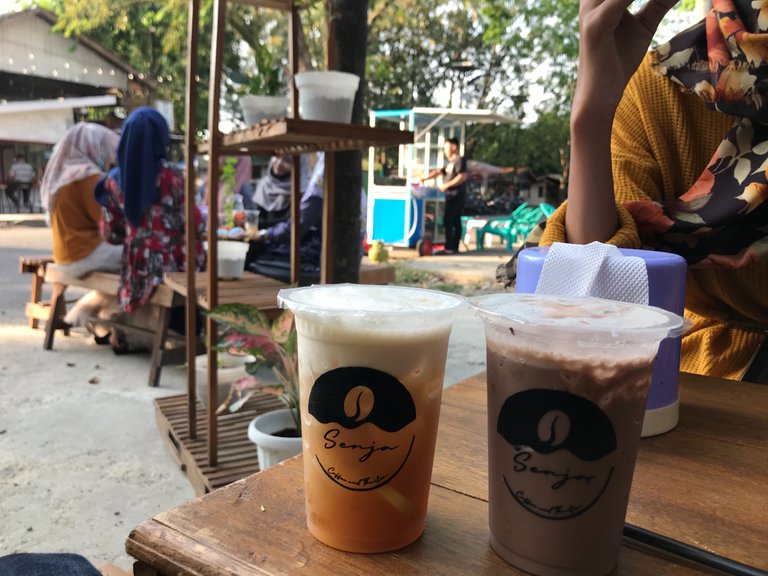 photo by me
After a few minutes my order arrived, ema ordered brown coffee and I ordered lemon tea, the price of the two menus is around 4 $ and in my opinion it is quite commensurate with the delicious taste while enjoying the egg rolls, the price of this egg roll is around 1 $ for 10 sticks.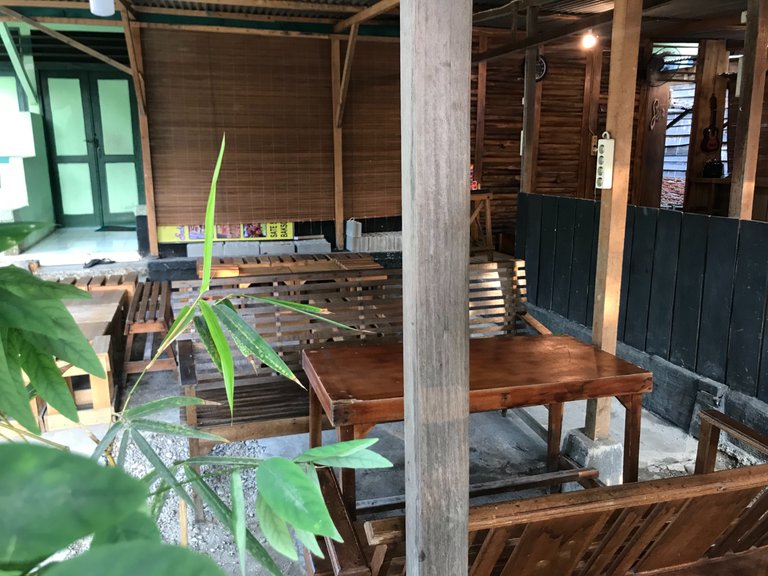 photo by me
This tea and coffee shop has a pretty good backside, covered with a roof to keep it from getting hot. After I enjoyed a drink and food, around half past 7 in the evening I went home and took Ema home. Thank you to those of you who have read and stopped by my post today, give your suggestions and support, see you in my next daily post.