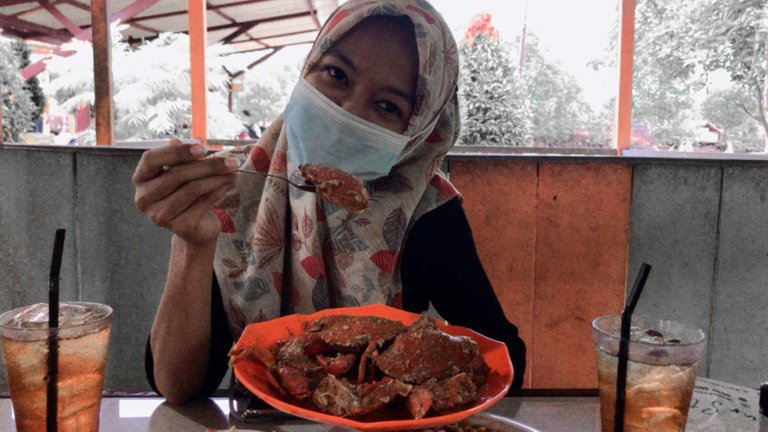 photo by me
Yooo hello my fellow hivers and the whole community, come back with me Jodi Pamungkas, thank you for reading and stopping by my previous post, happy Thursday to all of you. Today Ema and I are hunting for culinary content again in my city, I suggest eating at one of the most famous crab culinary delights in my city. This place is next to the previous place I have written on my blog, "Wira Ikan Bakar" and I think that both of these places are owned by the same person.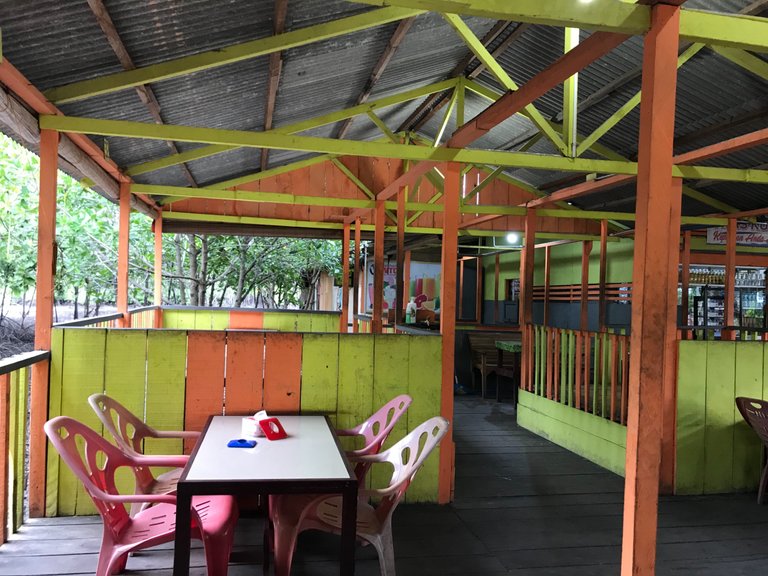 photo by me
The place is also located in the middle of mangrove trees, enjoying crabs in the sea is the most fun thing hahaha. You can see the photo above, everything is made using wood that is sturdy and not easily porous, everything looks very simple and not luxurious.
photo by me
This crab culinary place is quite spacious and can accommodate around dozens of visitors, sometimes on weekends this place is often full, because not only from my city, there are also visitors from out of town who want to enjoy this crab culinary.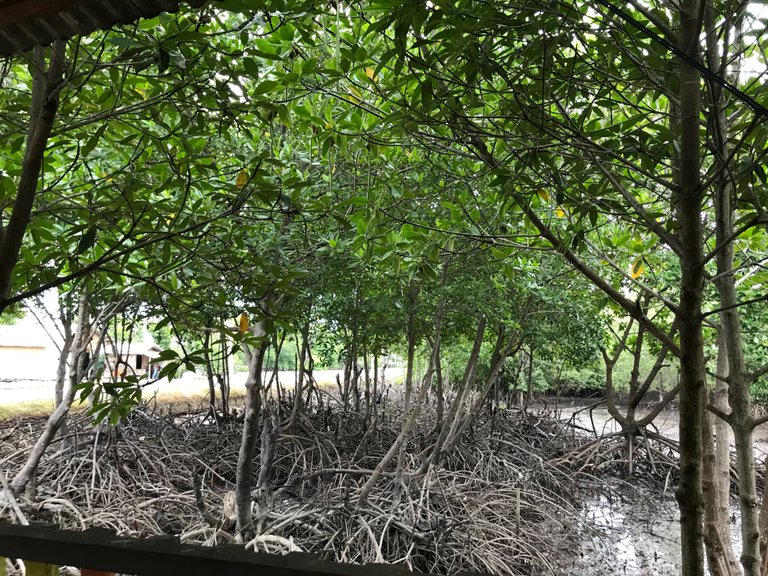 photo by me
Because the sea water is receding, so the view of this mangrove forest looks very bad and you can see mangrove roots spreading all over the place, I don't see any wild monkeys around this place. This crab culinary is also not far from the mangrove ecotourism place as I have previously posted.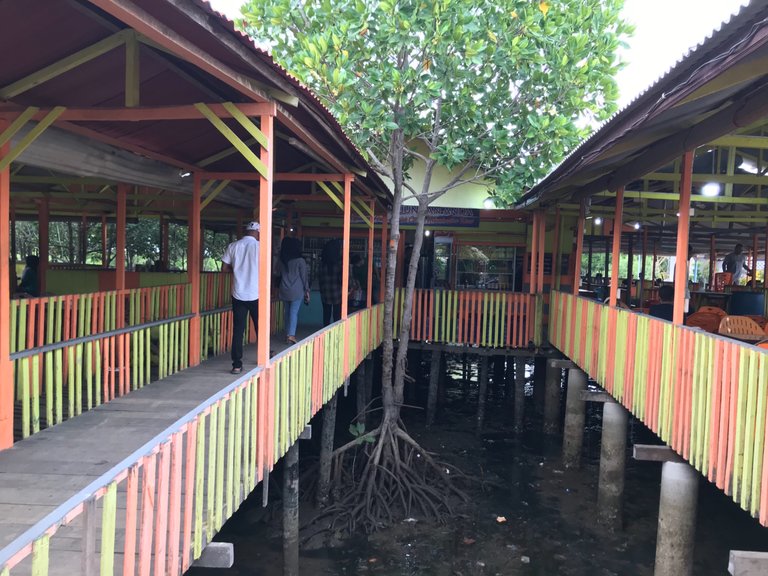 photo by me
The photo above is the front view of this place, it looks like the water is still receding and has not yet risen, people really enjoy the culinary in this place. This crab culinary is open from noon until late at night, in the afternoon visitors are quite busy coming to this place, with family or with friends.
photo by me
this place is a favorite place in my city, just like in Wira Ikan Bakar that I have posted before. This place is located not far from the city port and for the time being the port is closed due to corona, maybe I will visit the port and take some pictures.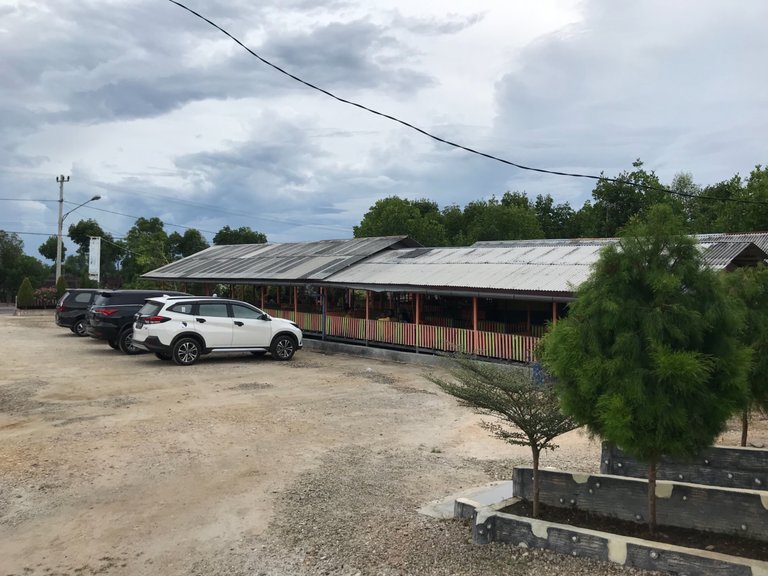 photo by me
The weather this afternoon also looks cloudy and cold, I took pictures from a distance, the parking lot provided is quite large, because the parking lot is for 2 restaurants and looks quite simple.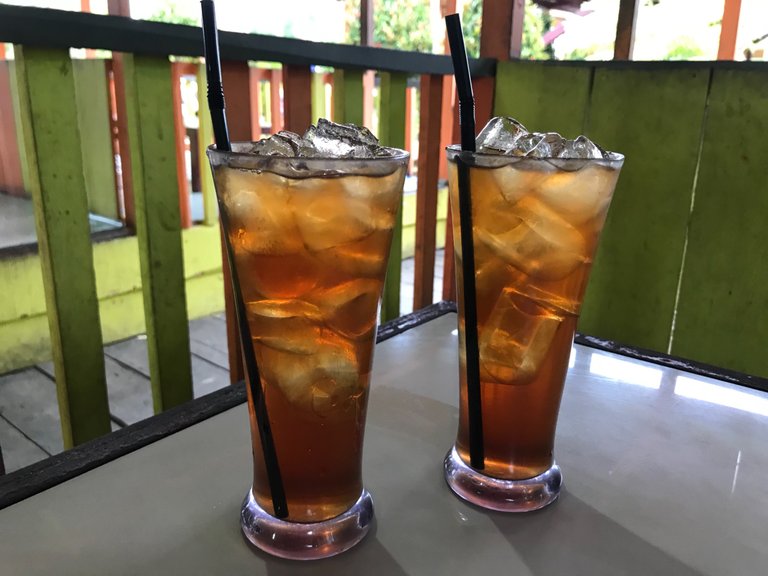 photo by me
After a few minutes I waited, finally my cold tea arrived and was just waiting for the main menu, Crab Blaster. The blaster crab menu is the most popular and best seller menu, you can also ask for half a portion or 1 portion and there is also an egg crab menu.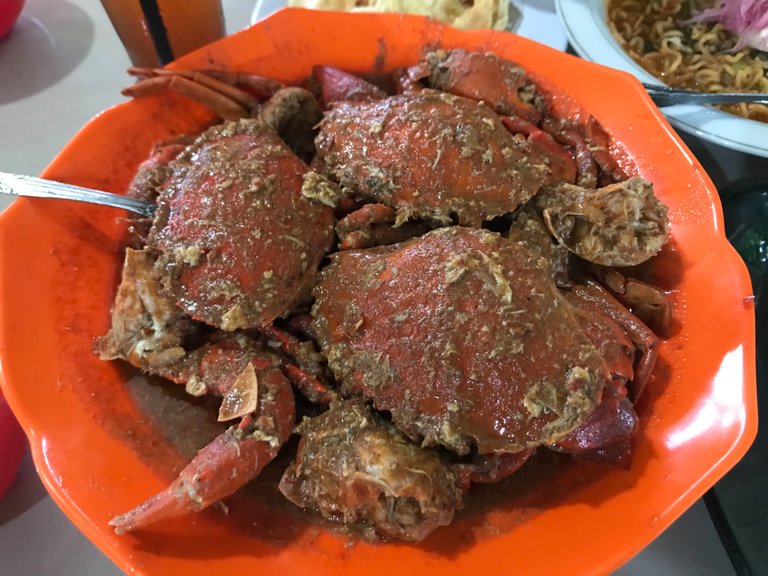 photo by me
Well, finally the one that's been waiting for has arrived, 1 serving of blaster crab, this menu is perfect for eating together and it happens that crab is Ema's favorite food. In 1 serving, there are 4 to 5 medium sized crabs, in my opinion, with a portion like this, I am quite satisfied.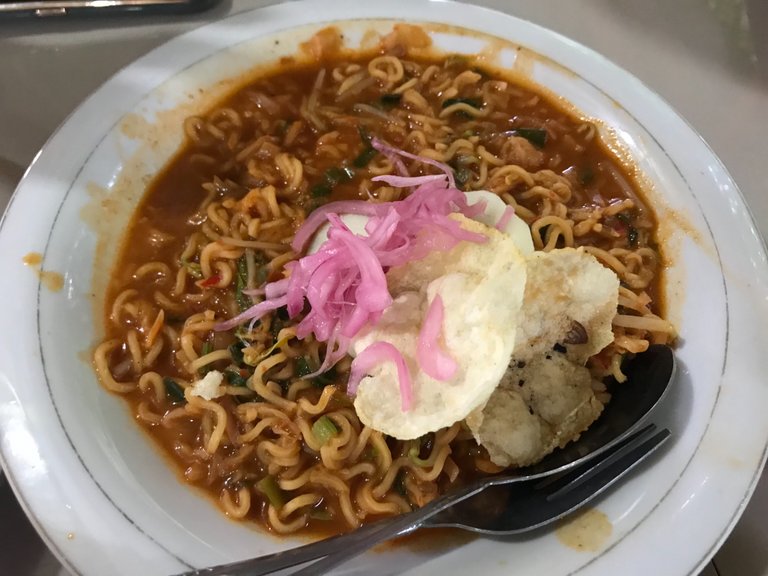 photo by me
Ema also ordered boiled Indomie, Ema really likes to eat crab while enjoying boiled Indomie, I don't like it when crab is eaten together with boiled noodles, because it will change the taste of the blaster crab.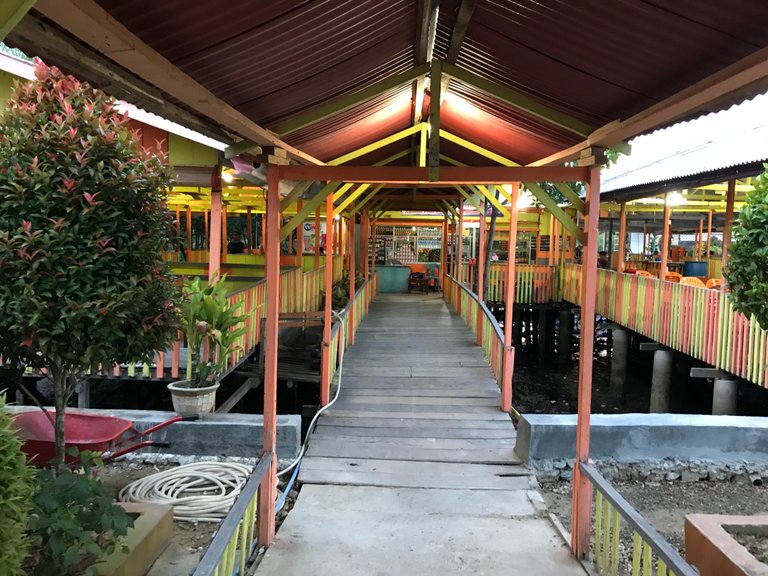 photo by me
After enjoying the blaster crab menu and cold tea, it doesn't feel like it's getting late, the atmosphere at this restaurant is also getting quiet. only some people are still eating and relaxing, the drawback is that it is late at night, this place is full of mangrove mosquitoes, so I immediately rushed home.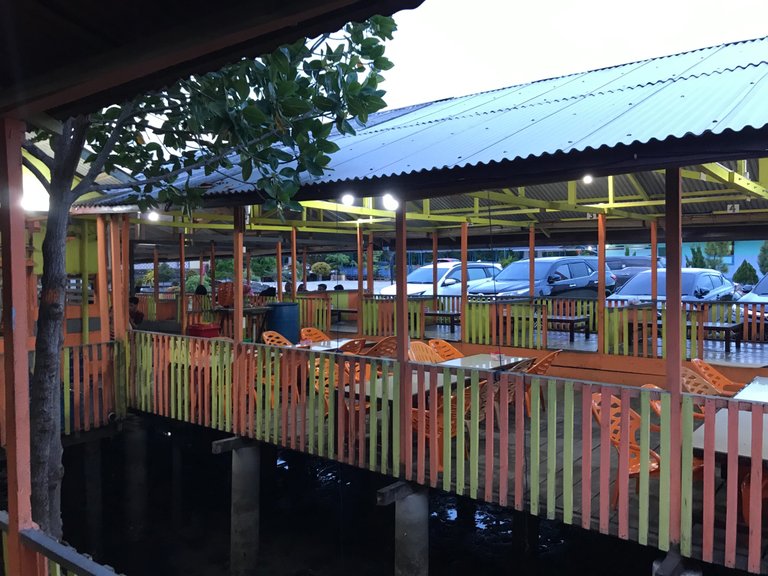 photo by me
The total I have to pay is around 9 $ and I'm really very full, I don't eat here very often, because the place is really busy in the afternoon. What do you think ? Do you want to try crab culinary? Leave another comment below this post. Thank you to those of you who have read and stopped by my post today, give your suggestions and support, see you the next day.