photo by me
Yoo hello my fellow hivers and the whole community, Jodi Pamungkas here, happy Thursday to all of you, today I am very happy, because one of my nephews has a birthday, tasya is 3 years old today. Ema and I helped a lot to enliven Tasya's birthday, with a decor that was not too luxurious, making Tasya very happy at her 3rd birthday.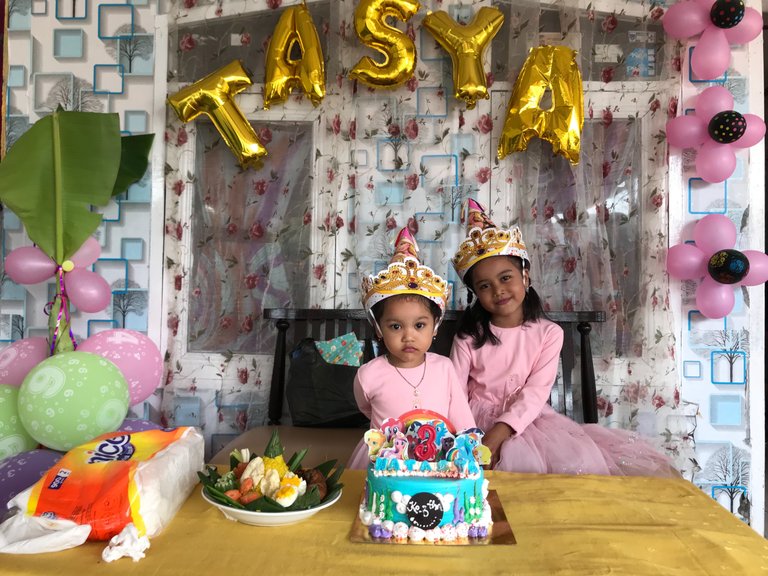 photo by me
Next to her is her older sister, Alita, Alita is always beside her all the time, sometimes tasya often comes and hugs me, tasya is a strong little child without her father. sometimes I am sad when she hugs me, tasya really misses a father's love, sometimes she is very close to anyone she considers mature and kind, whoever it is you are still grateful until now you still have a father and mother.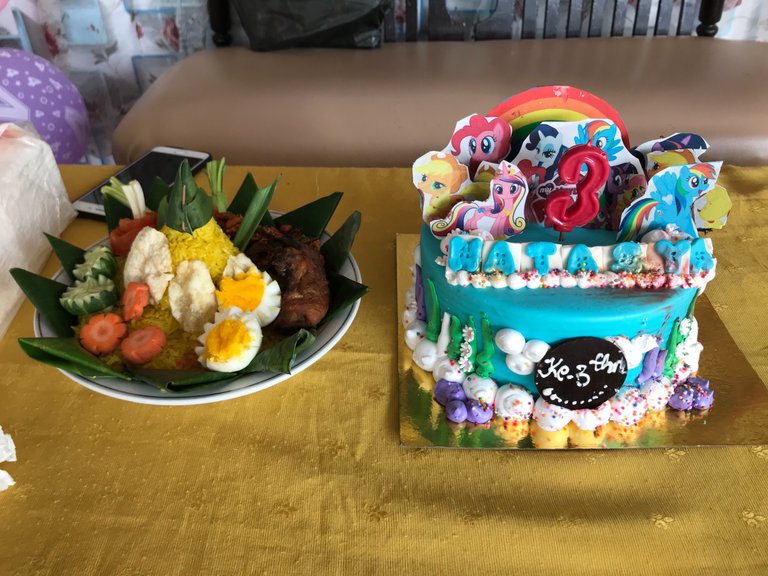 photo by me
The photo above is Tasya's birthday cake, Tasya is so happy with the birthday cake that she can't wait to try it, as for yellow rice, various vegetables and chicken are already available on the table.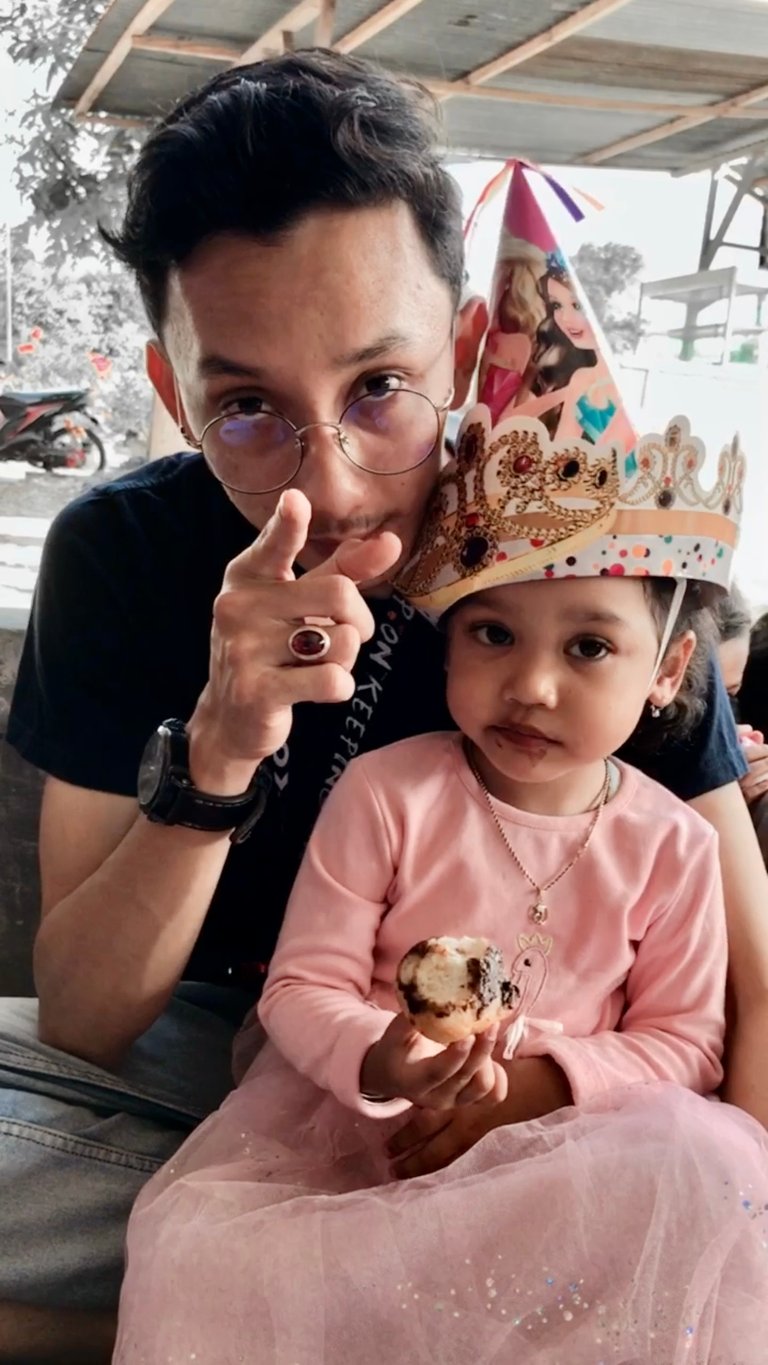 photo by me
The photo above is when I and Tasya are together, every time I see her, Tasya immediately runs to me, hugs me and asks to sit on my lap, Tasya really enjoys her grandmother's donuts.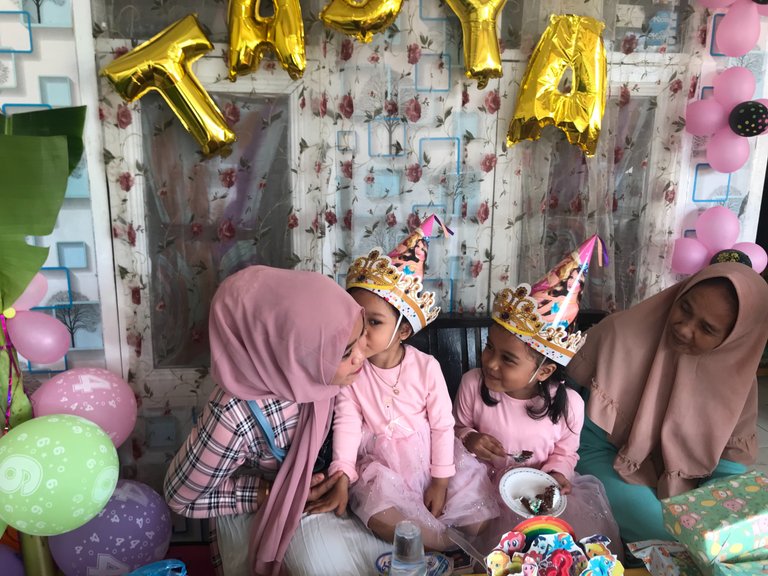 photo by me
The moment of cutting the cake finally arrived, Tasya and her mother cut their cake, you can see Tasya kissing her mother and Alita holding a cake plate, next to Alita is Alita's grandmother and Tasya, it looks like Tasya is very happy and in love with her mother.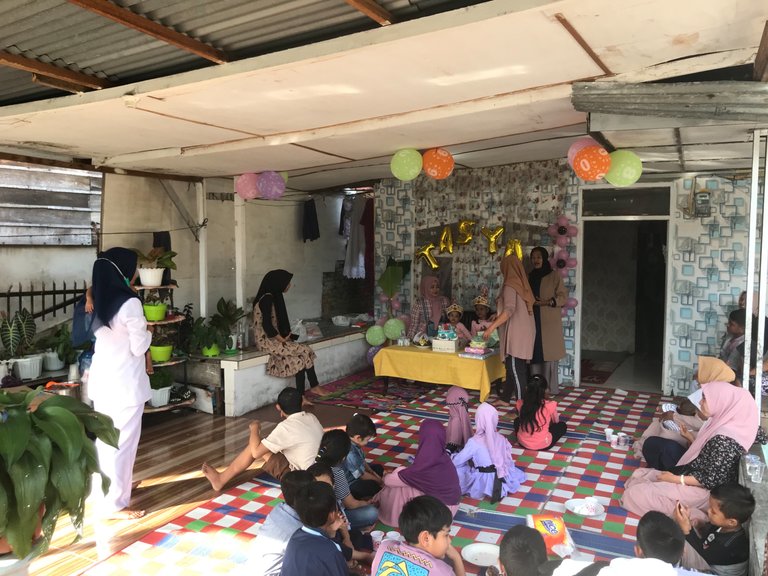 photo by me
Tasya's birthday is very simple and not luxurious, it only invites the little kids around her grandmother's house, there are dozens of small children and their parents coming to her birthday, simple but memorable.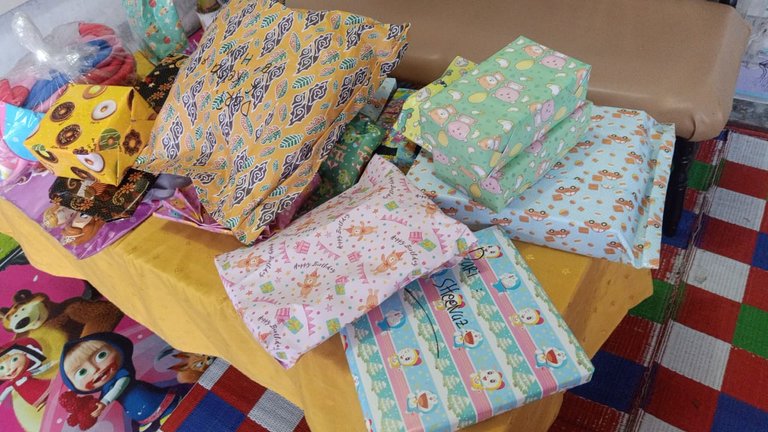 photo by me
Tasya got a lot of gifts from relatives, grandmothers and even children around the house, Ema and I gave gifts in the form of 2 nightgowns, so that Tasya could wear them directly while sleeping, thanks to those of you who have read and stopped by in today's post, give your advice and support, see you in the next post.